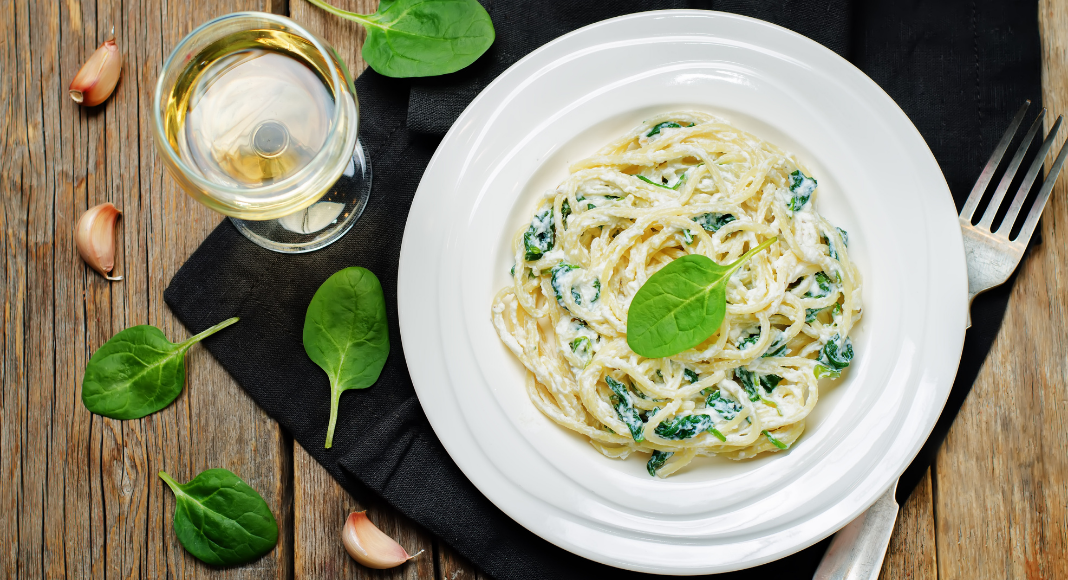 I love cooking (if you can't already tell!), but I HATE doing dishes. That's why one-pot recipes like this super easy Lemon Ricotta Pasta are always a go-to in my weekday dinner lineup! The ingredients are simple and you just throw it all into one pot to cook – and voila! Dinner is ready! Check out my twist on Lemon Ricotta Pasta below.
Ingredients:
-1/2 lb pasta (any noodle shape works!)
-1 c (9oz) whole-milk ricotta
-1/3 c parmesan
-lemon, juice and zest (make sure it's unwaxed, so your zest doesn't taste bitter)
-1-2 tbsp olive oil
-2 cloves garlic, grated
-1 package (9 oz) baby spinach
-salt and pepper to taste
-1/2 c reserved pasta water
Let's Get Cooking:
In a large pot, boil salted water. Cook noodles according to package.
Meanwhile, in a large bowl, combine ricotta, parmesan, lemon juice and zest, olive oil and garlic. Season with salt and pepper.
When your pasta still has a minute left to cook, reserve 1/2 c of the pasta water to use for your sauce. Add spinach to the pot. You might need to push down the spinach with a spoon to make sure it is fully submerged in the boiling water.
Once your pasta is done, drain the pasta and spinach and then add it back to the same pot.
Add the ricotta mixture and stir to combine. Next, add the reserved cooking water. This water is nice and starchy to help smooth out your sauce and fully coat your noodles.
Serve while hot! I like to top mine with some black pepper and crushed red pepper. If you want to get real fancy, top it off with some grated parmesan and serve alongside a lemon wedge. Bon Appetite!
This Lemon Ricotta Pasta is at the top of our favorites list! What are some of your favorite one pot meals? Share with us!