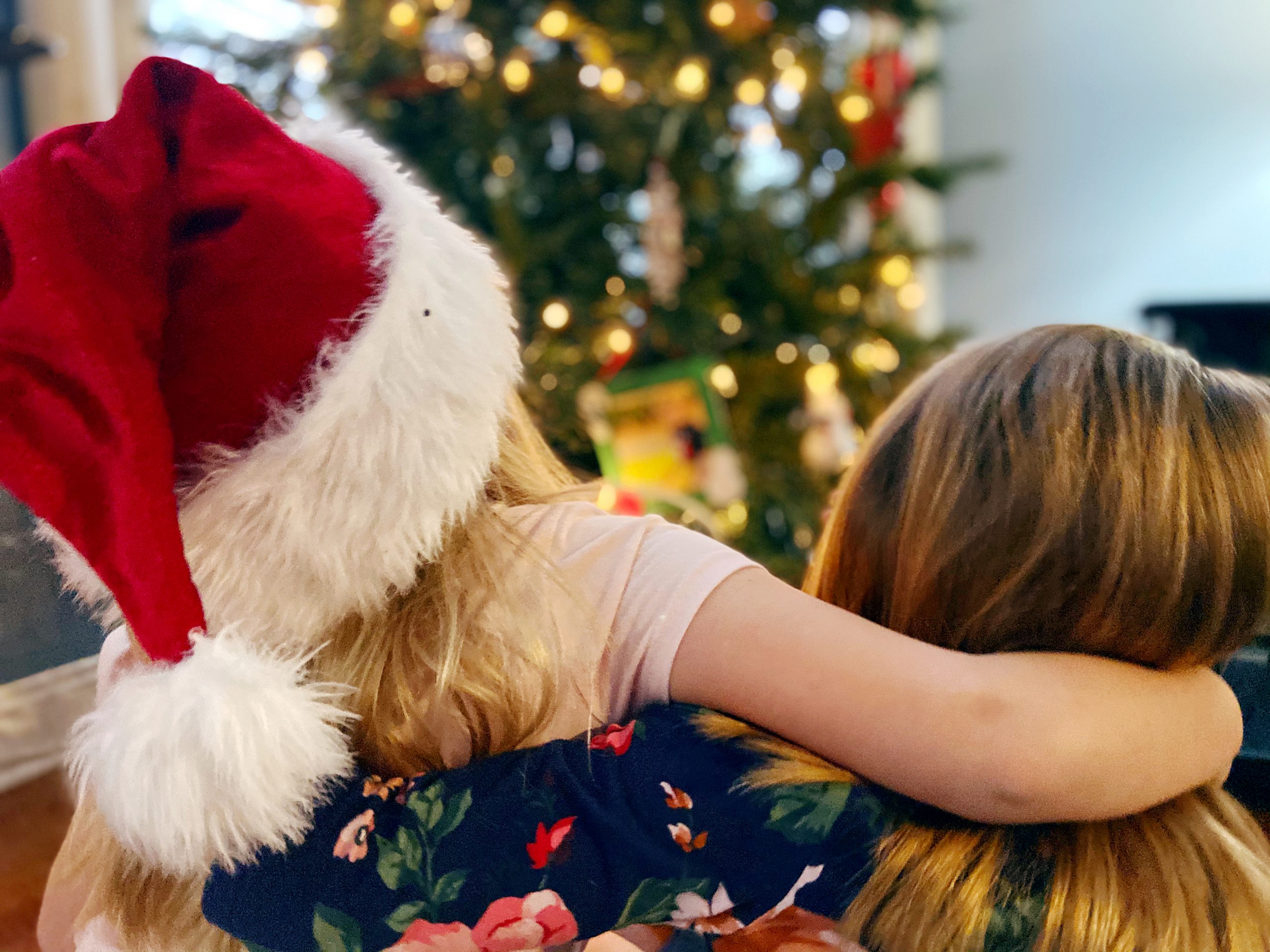 There is something magical about the moments leading up to the holidays. Maybe it's the anticipation of what's to come, or possibly it's the ambiance of the spirit that surrounds our everyday lives. For my family, it's the familiar sense and expectations from the seasons past. It's the blaring of our favorite holiday music all throughout the house, writing our wish lists for Santa Claus and decorating the Christmas tree. As we pull the tubs and boxes out of storage, it's the signal that the holiday season has begun! Bring on the holiday traditions.
Honestly, our family is a "pack up the Halloween decorations and pull out the Christmas boxes" kind of kin. For us the holiday season is just too short so the longer we can celebrate it, the better! And especially this year our family needed joy to look forward to and a sense of normalcy in this uncertain climate. So we literally packed up the Halloween costumes and started setting up the stockings and tree.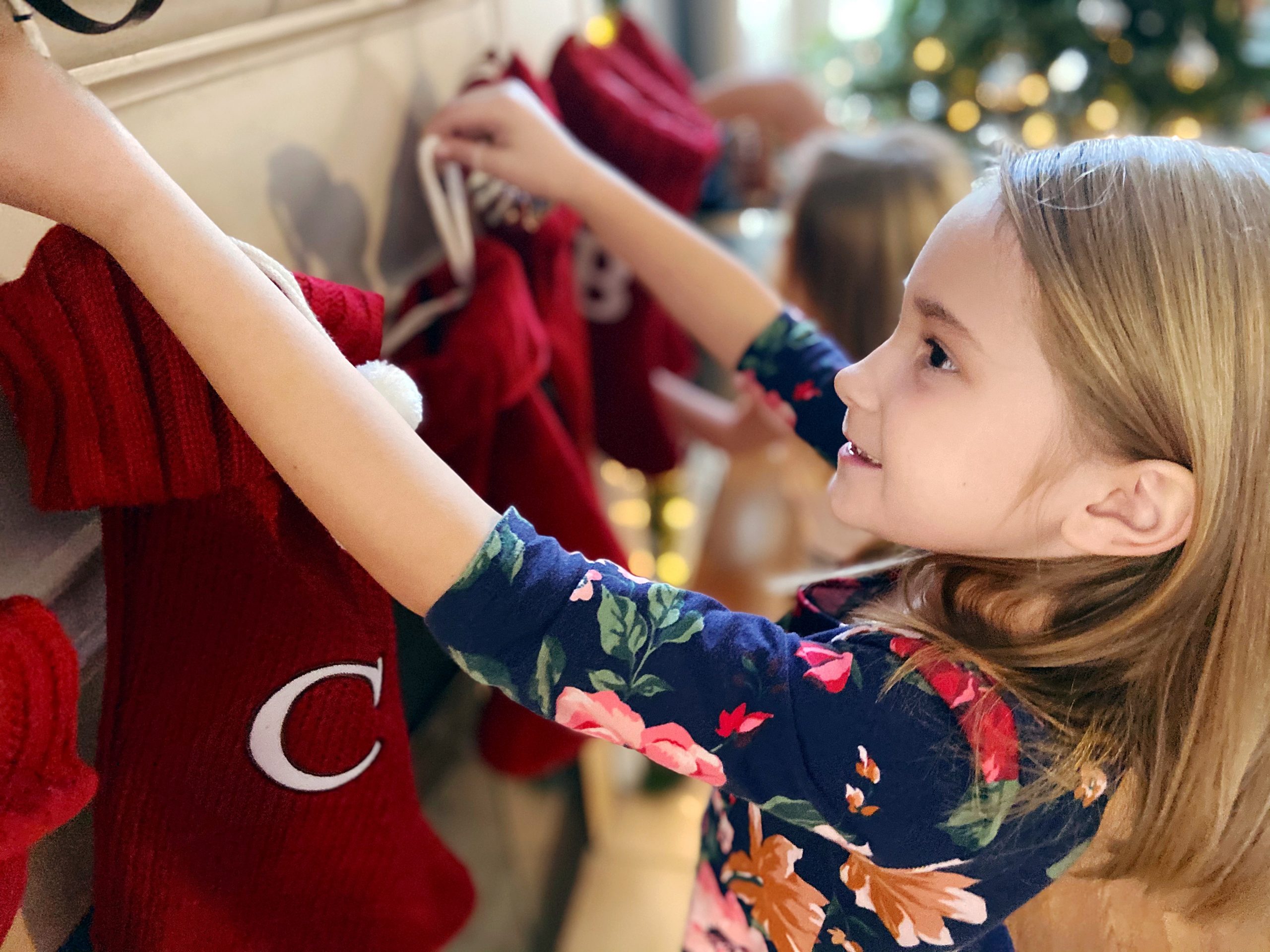 But it was the joy that filled their faces and the excitement that melted my heart. It made me realize how such a simple thing can erase the anxieties that have been building up over the last several months. For the first time in a long time things felt "normal" in a situation that we can all agree has been quite far from that. There was so much laughter and happiness as they arranged the stockings on the fireplace. And lots of squeals and harmonious cheers when they pulled out the homemade ornaments that they made in years past. I felt a sense of reassurance because in that moment I knew that we were creating new memories in the joyous season even if it was going to look a lot different from the Christmas we were used to celebrating.
Growing up as a child, I remember my grandparents visiting every Christmas. They would ride the train from Pennsylvania and spend three nights with us – the night before Christmas, Christmas Eve and then Christmas Day. But I will never forget how each night of their stay we would eat peppermint ice cream loaded with hot fudge after every dinner. It was one of our holiday traditions and a memory I will always cherish. But it's also a tradition that I have enjoyed continuing on with my own family. Hudsonville's Limited Edition Peppermint Ice Cream has been the best treat that we have enjoyed together for the past couple of years. We will set up the tree and fill up our bellies with the Peppermint Stick ice cream together at the kitchen table as we share our top three gift wishes for the year. It's a simple yet sweet tradition that I know will never grow old.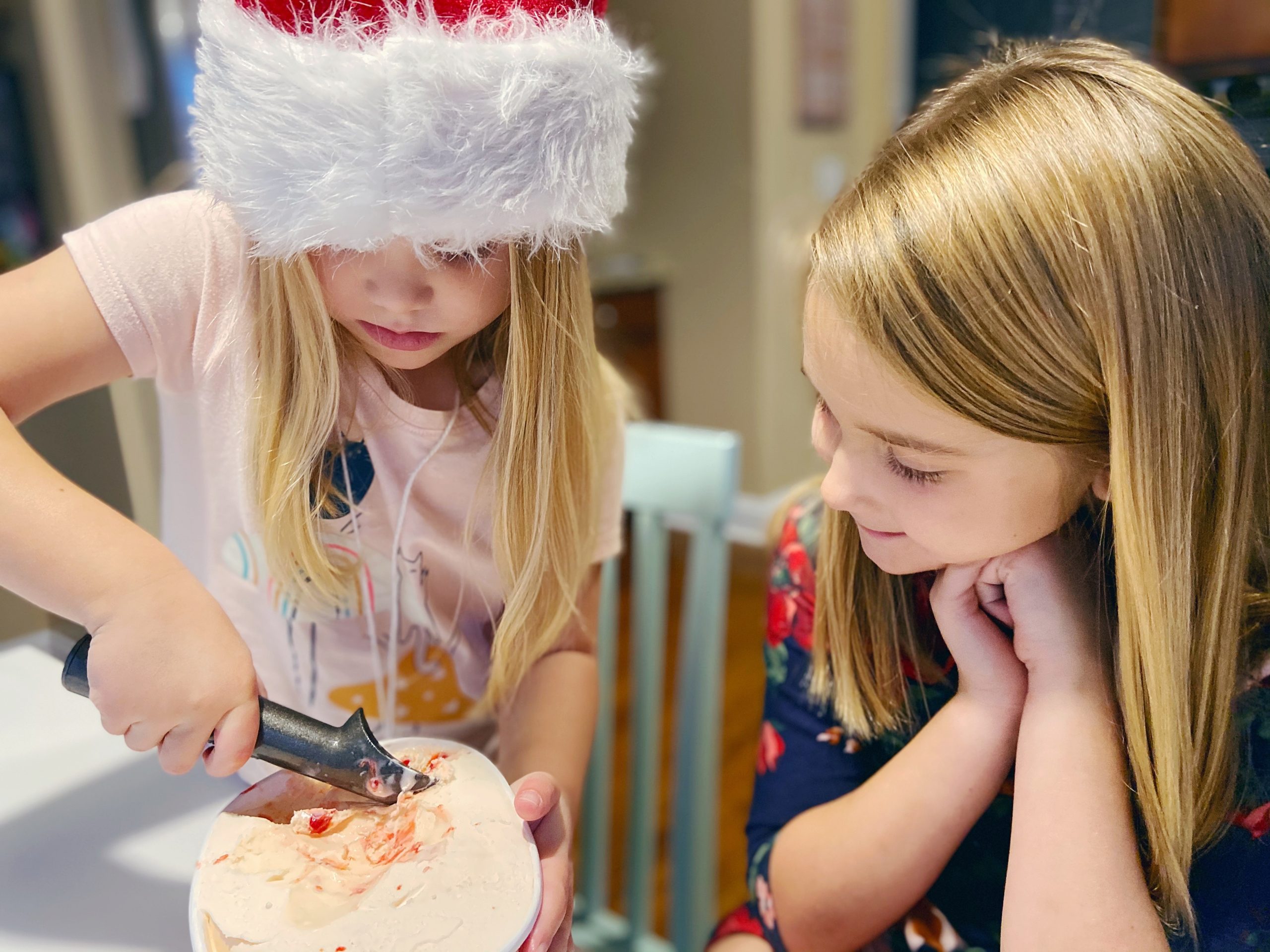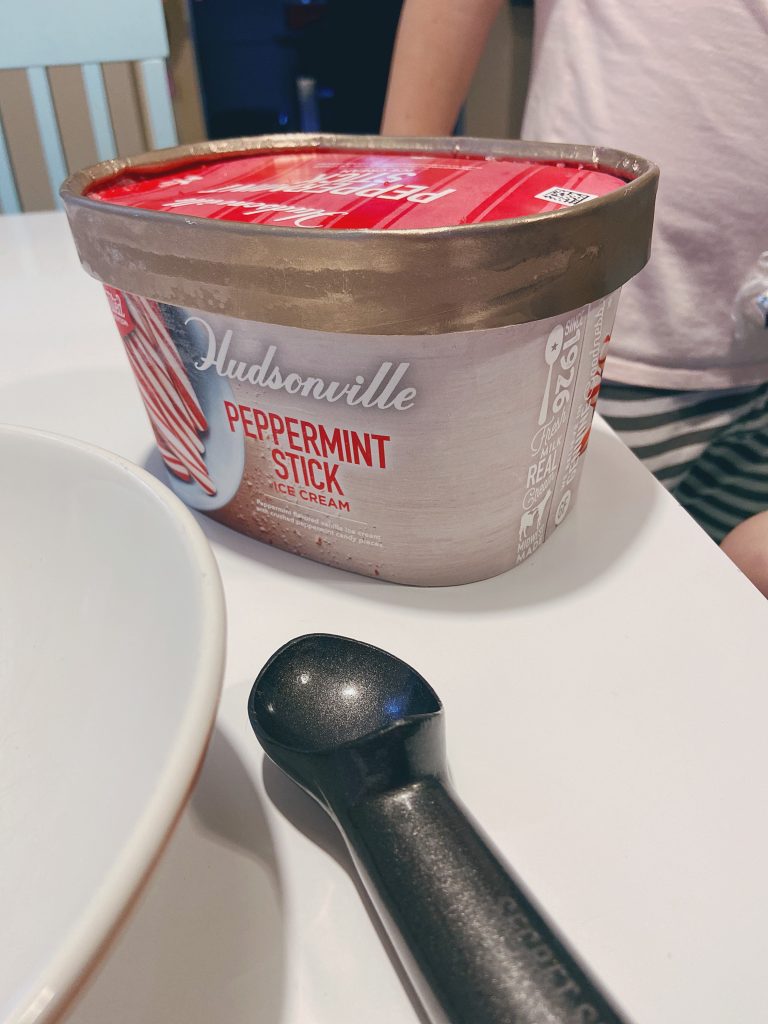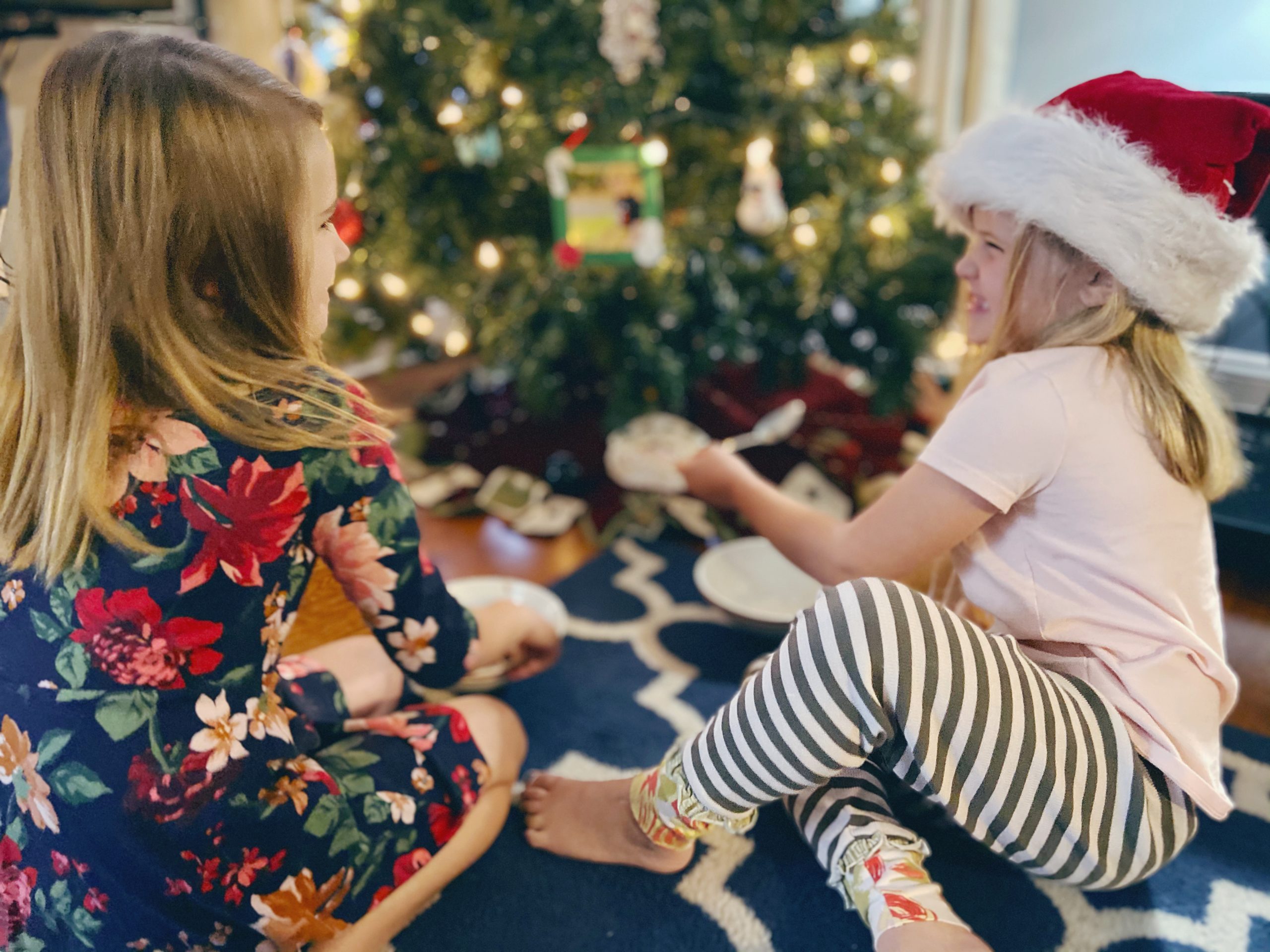 I know this holiday season will be different. There will be no traveling or gift exchanges with the cousins. We most likely will skip the in-person visit with Santa and Polar Express rides to the North Pole. But maybe that's what we need this holiday season. A simple celebration with just our family, creating new memories and expanding on our usual holiday traditions that we will continue to remember for years to come.
Delicious ice cream desserts are always in season so Hudsonville compiled a collection of fun and festive recipes in this holiday desserts ebook. And make your holiday moments sweeter with savings. Print your coupon and save $2 on any carton of Hudsonville Ice Cream here!
About Hudsonville Ice Cream
Hudsonville Ice Cream is about more than just ice cream. For them, it's all about making life a little sweeter. It's about the feeling you get, the experience you have, and the people you share a scoop with. Their Midwest creamery has been perfecting the art of ice cream making for more than 90 years. While they enjoy creating creamy, delicious and exciting new flavors, many of their ice creams use a base recipe that was created back in 1926! With more than 50 flavors to choose from, including the world's best French Vanilla and Dairy Free options, Hudsonville Ice Cream has options for everyone to enjoy.
Find Hudsonville at a store near you using their Scoop Locator tool!