Happy February! My favorite part of this time of year is celebrating Valentine's Day and reading all the romance novels. Reading romance is a great way to escape the day-to-day hustle and bustle of life. For me and many others (here's looking at you booktok), escape reading has been a lifesaver since this pandemic started. As moms, we could all use some time to escape and give our mom brain a much-needed break.
The best part of this genre is there are so many sub-genres and tropes to choose from. We've got contemporary, historical, inspirational, suspense, paranormal, erotic, and my favorite rom-com. Tropes are plot devices and/or character attributes writers use to develop their story. Some popular romance tropes are: enemies to lovers, friends to lovers, second chance, fake dating, love triangle, and forbidden love. Let's celebrate Valentine's Day and love with some great romance books!
The Dating Plan by Sara Desai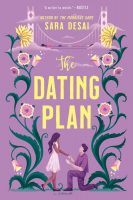 I think fake dating might be one of my favorite tropes because somehow, I seem to pick up books without realizing fake dating is central to the story. The Dating Plan did not disappoint. Daisy needs a solution to her aunties and family to stop setting her up on dates with men she isn't interested in. Liam needs to get married before his next birthday or else he will lose his inheritance. Daisy and Liam are childhood friends and decide that they can solve each other's problems and start a fake relationship. That is until they actually start falling for each other.
Manhattan Series by Sarah Morgan
and

Central Park Pact series by Lauren Layne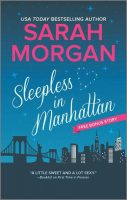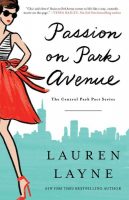 I'm a sucker for any book set in New York City and I certainly can't resist a chick-lit/rom-com set in NYC. I grab them off the shelves and devour them. Are these cheesy? Yes. Are they fluff? Yes. Do I love them anyway? Absolutely yes! If you're into NYC romance, grab these.
Virgin River by Robyn Carr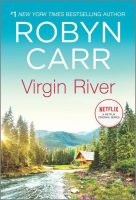 The Virgin River series is an absolute favorite of mine. This is also one of the few book series where I watched the on-screen adaptation before reading the books. First off, the TV series on Netflix is fantastic, and while it does stray from the book series I love them both equally. This series will keep you busy for quite some time as there are 18 books currently available. The best part is that you can finish a book and come back and read another one months later and you'll feel like you've never left Virgin River.
One True Loves by Taylor Jenkins Reid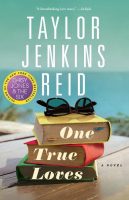 I am a TJR super fan! Her books are worth the binge read and thanks to the success of booktok it can sometimes be hard to get your hands on them. One True Loves tells the story of Emma Blair who marries her high school sweetheart. They build a happy life together until her husband is presumed dead after a helicopter accident. Emma moves home, tries to rebuild her life and after running into an old friend she begins to feel like she could fall in love again. And then the unbelievable happens, her husband survived the crash, is rescued and returns home. I couldn't turn the pages fast enough!
Neon Gods by Katee Robert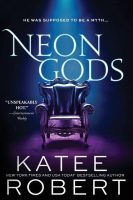 No matter what you call it, spicy, smut, erotica…this romance subgenre is booming right now. No shame here, we all need some spice in our life! Neon Gods is a modern retelling of Hades and Persephone and is high on spice. You may want to keep a glass of water, a fan, and maybe your partner nearby while reading! Check out the follow-up book, Electric Idol as well.
Bringing Down the Duke by Evie Dunmore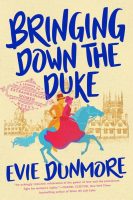 There's a lot of great historical romance out there. The Bridgerton and Outlander series are fan favorites. I'm recommending something new and fresh, Bringing Down the Duke by Evie Dunmore. This is the first installment in a new series. From the synopsis: "England, 1879. Annabelle Archer, the brilliant but destitute daughter of a country vicar, has earned herself a place among the first cohort of female students at the renowned University of Oxford. In return for her scholarship, she must support the rising women's suffrage movement. Her charge: recruit men of influence to champion their cause. Locked in a battle with rising passion and a will matching her own, Annabelle will learn just what it takes to topple a duke.
Blackout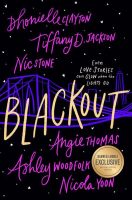 Blackout is a short story collection from six celebrated authors, Dhonielle Clayton, Tiffany D. Jackson, Nic Stone, Angie Thomas, Ashley Woodfolk, and Nicola Yoon. This collection of stories takes place during a city-wide blackout in NYC. On these pages, you'll find love that blooms, breaks, transforms, and comes alive. You get a little bit of everything in this book and it's definitely worth the read.
If you pick up one of these books, I sincerely hope you love it! I also couldn't finish a post without inviting you to join the Indianapolis Moms Book Club on Facebook. Happy Reading!