It has officially been one year since we cancelled our last spring break trip. And while this year we just weren't comfortable with traveling, we decided to make the best of things at home! For our family, the break is not only about spending time together, but also an opportunity to create memories even if we can't be at the beach. So this year I was inspired by Hudsonville Ice Cream to create some sweet activities for my family because anything is sweeter with Hudsonville Ice Cream! Here are three Spring Break staycation ideas to make our time at home one of the most memorable breaks the kids will have yet!

1. Hike It, Baby!
There are so many amazing local trails and parks all around our city. Unfortunately our busy schedules don't allow us enough time to explore some of these fantastic nature preserves that are just a short drive away. So we are going to put on our comfy trail shoes and get exploring! Together we have started a list with three different parks and trails we want to explore throughout the week. The best part is that most of these outdoor spaces are FREE to visit too! Our goal is to hike and make an adventure with at least three of these different places, but of course it all depends on the weather too! (That means any and all snow MUST stay away.)
2. Jump Around Day
For one entire today, I plan on getting the kids outside for an afternoon of jumping activities. Like most families, my children are all about competition so we are going to do a few activities where we have to compete to see who gets the highest reps. Activities will include counting how many jumping jacks each kid can do, how many times they can jump a rope (which is a really hard skill!) and measuring how far each of them can jump with a tape measurer. I also have a big dry erase board and we will do tricks and jumps on the trampoline together. Then I will get to judge each trick and write their scores real big on the boards for extra fun.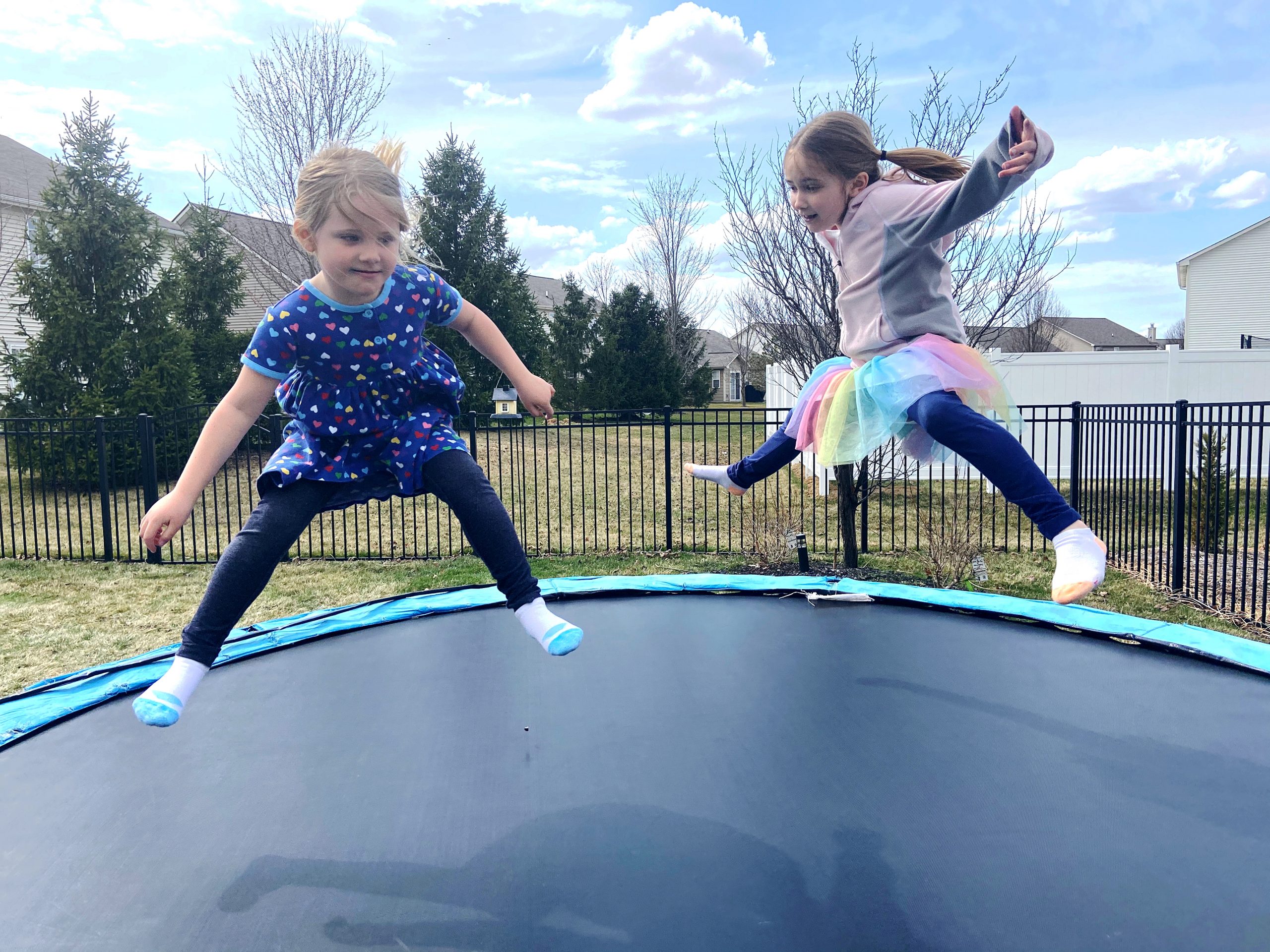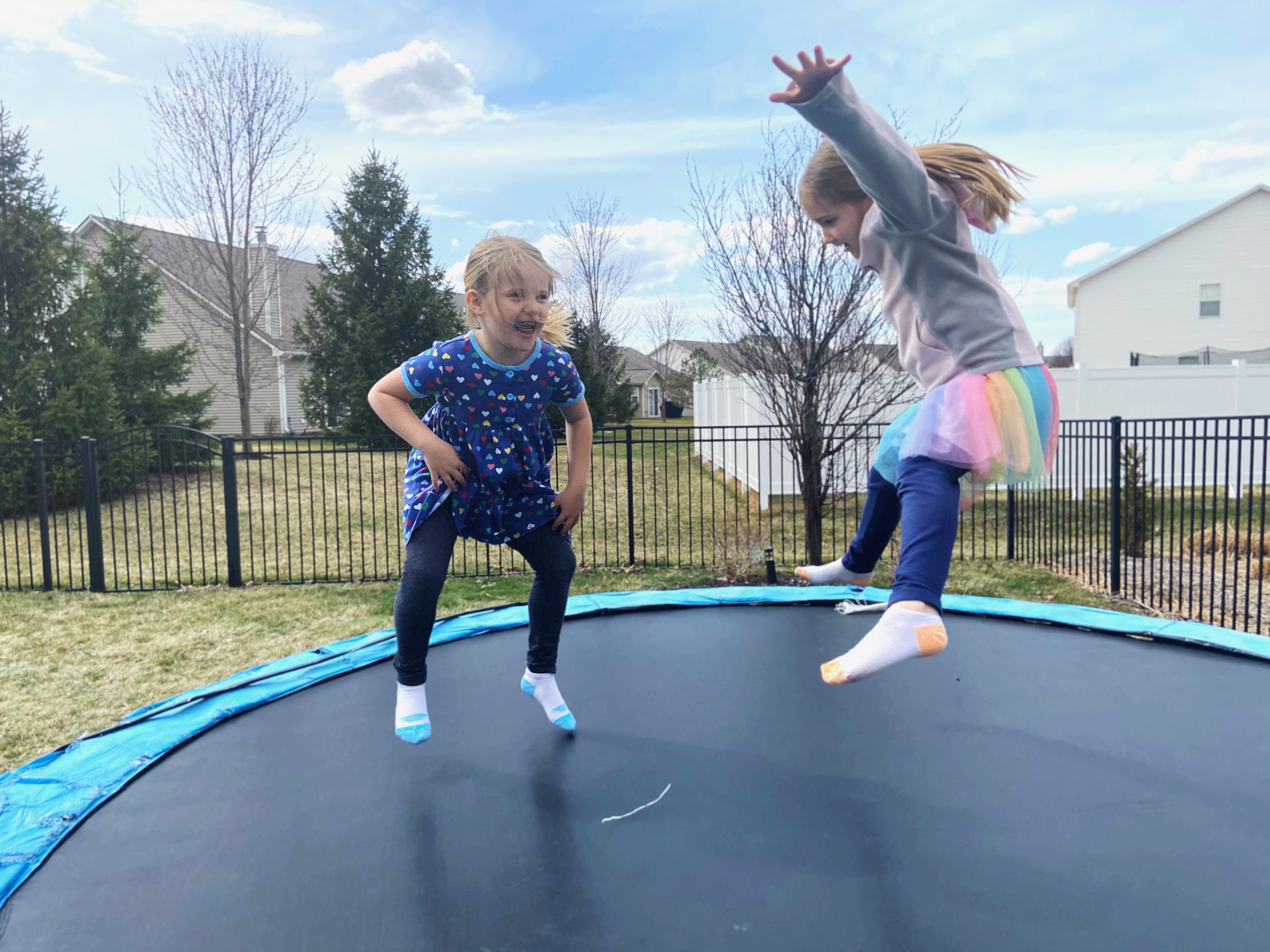 But the best part of the day is going to be the bounce house I rented from a local company. A few weekends ago on a whim I decided to rent one and boy was it well worth the money! Your kids will be entertained for hours and make some of the greatest memories too! The best part is that with all of the jumping, your family will most likely sleep really well that night for you, so it's a win-win situation for all.
3. Staycation Sundaes
What's vacation without ice cream? This is a simple yet fun activity that will most likely be a repeated spring break staycation idea more than once during the week. Before Spring Break begins, stock up on your favorite flavors of our ice cream. If you know our family, you know that our freezer will be filled with Hudsonvile Ice Cream flavors! Our favorite Hudsonville Ice Cream flavors are Blue Moon and SuperScoop and they totally scream spring too with their bright colors. But you can't go wrong with any of your choices because the variety of Hudsonville Ice Cream flavors and creamy taste makes the time together so much sweeter!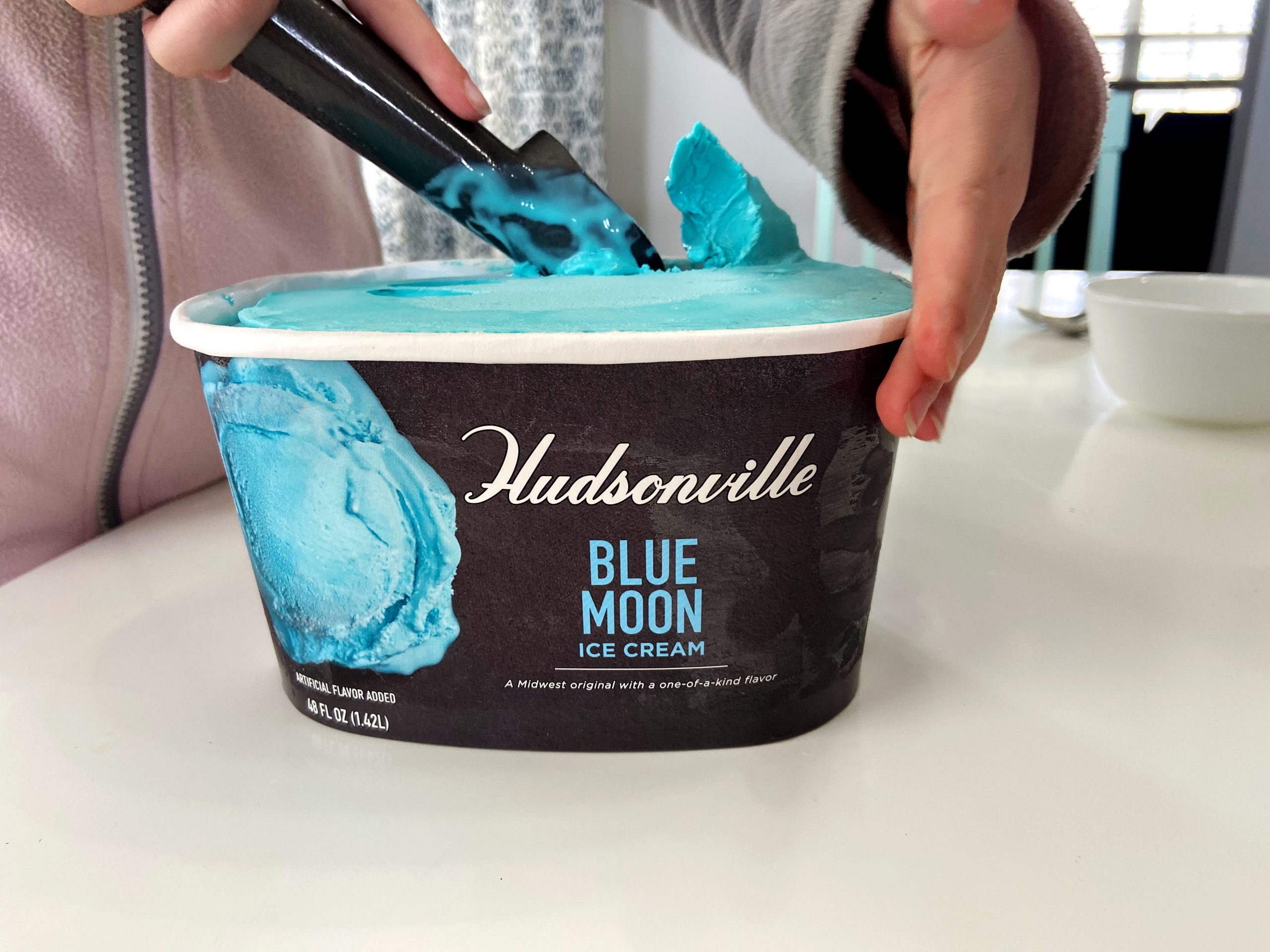 After you get the ice cream, you can decide if you want to jazz up your sundaes or not. Sometimes I will set out different toppings and let my family each choose their own Hudsonville flavor and top it with anything their heart desires. But often times they just like a cold bowl of ice cream too while they enjoy the warmer spring air outside and the company of one another. Hudsonville Ice Cream is the cherry on top when it comes to making these moments special because it can take one smaller experience and turn it into a memory that lasts a lifetime.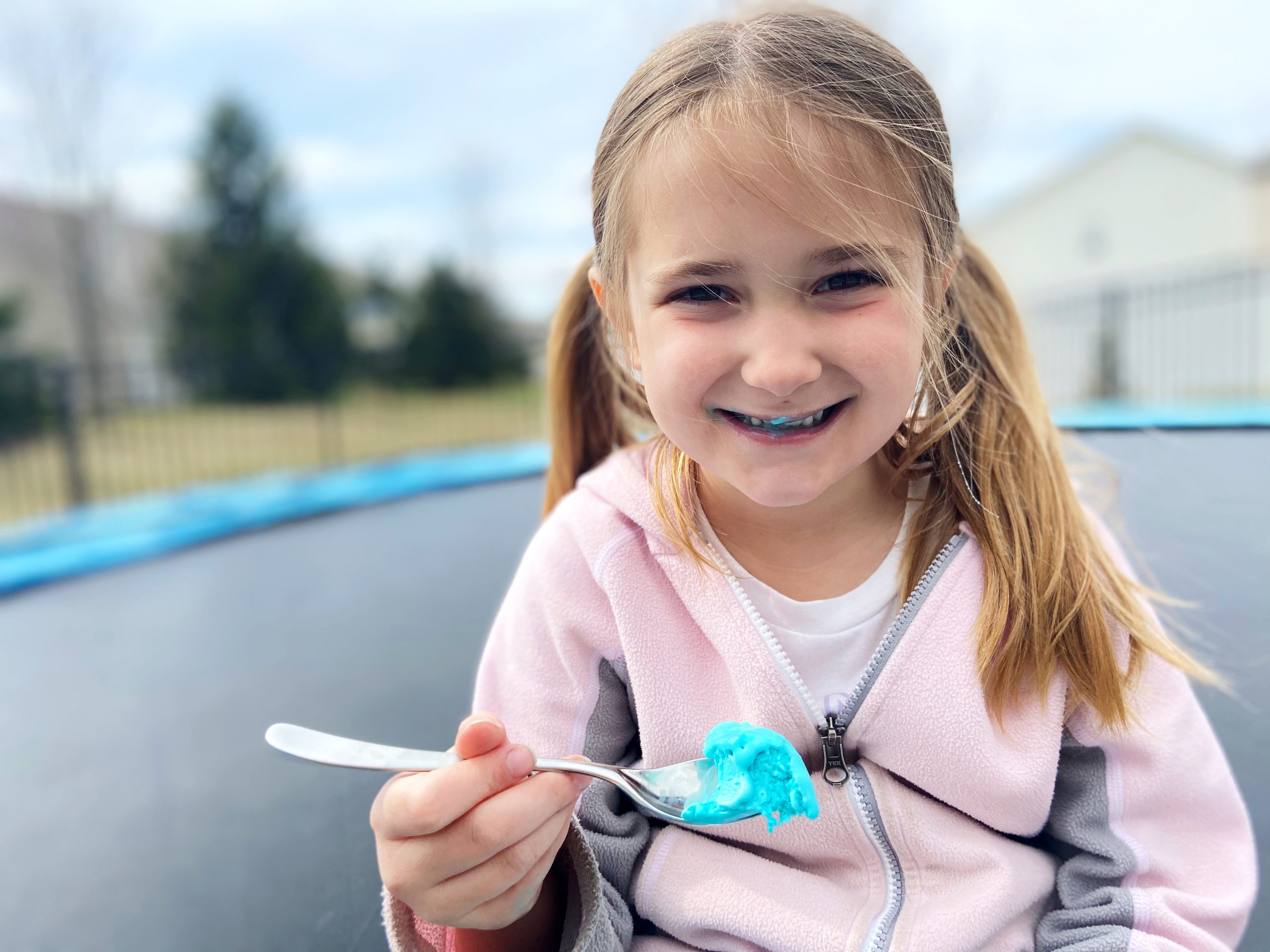 While we may not be at the beach this spring break, families can still make memories and enjoy the time together at home. Our plan is to use this break as an opportunity to catch up on that sleep (well, try to at least!), plan a few different activities and truly take advantage of the time off. The years are long but boy do they go by quickly!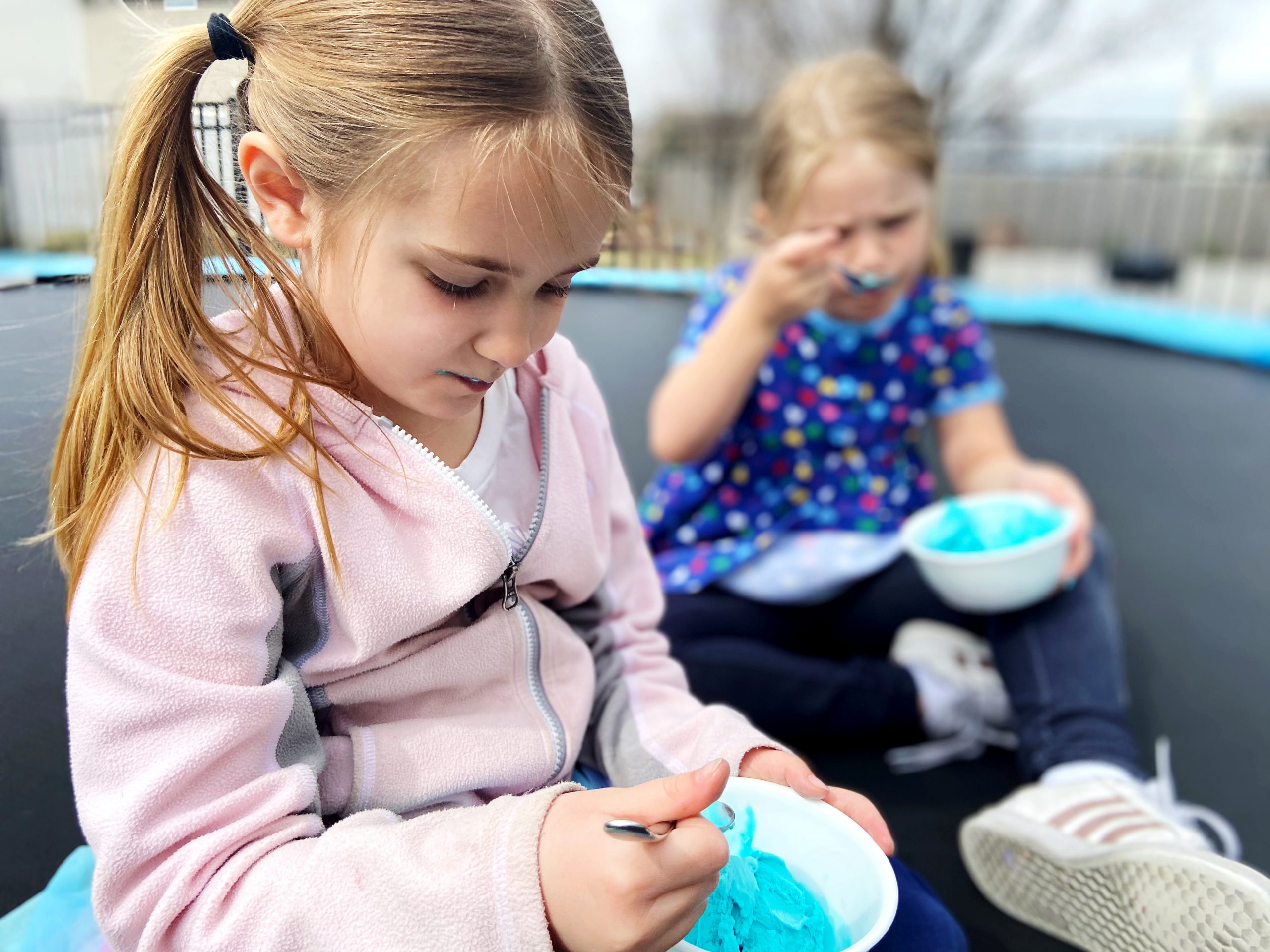 Share with us! How do you plan on spending your Spring Break this year? What are your favorite Spring Break staycation ideas?
About Hudsonville Ice Cream
Hudsonville Ice Cream is about more than just ice cream. For them, it's all about making life a little sweeter. It's about the feeling you get, the experience you have, and the people you share a scoop with. Their Midwest creamery has been perfecting the art of ice cream making for 95 years. While they enjoy creating creamy, delicious and exciting new flavors, many of their ice creams use a base recipe that was created back in 1926! With more than 50 flavors to choose from, including the world's best French Vanilla and Dairy Free options, Hudsonville Ice Cream has options for everyone to enjoy.
Find Hudsonville at a store near you using their Scoop Locator tool!