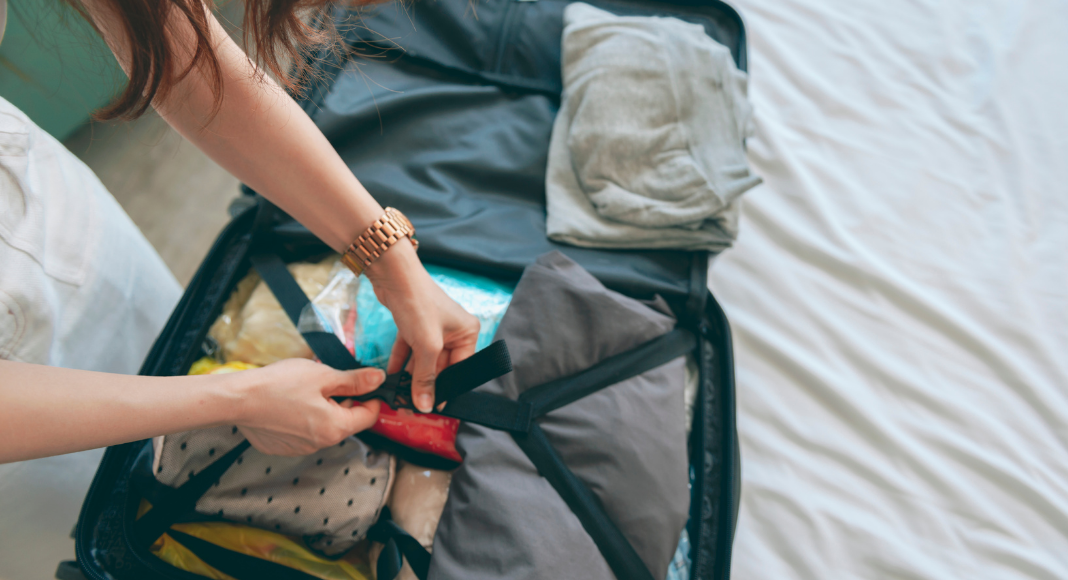 If I willingly set my alarm for anything before 6:00 am, you can be assured that the reason behind the early rising is a really good one. A whirlwind, solo mom trip, 40th birthday present made the cut, but I was not prepared for the guilt.
3:45 am painfully announced itself with the piercing titanium ringtone on a Tuesday morning. By 8:30 am, I watched the sun rise under and around the clouds with my tray table locked and in the upright position. Manhattan. My city. She was gorgeous.
48-hours from wheels down to wheels up in the city that does not sleep, and you better believe this mama had it planned – three Broadway shows, an extended lunch with a dear friend, leisurely walks in Central Park, browsing sale racks, sleeping in (Hallelujah), and ice cream in bed at midnight because I do what I want.
I joined packed theatre houses that had gone dark eighteen months before but were now bustling with masked and vaccinated card-carrying patrons. The voices from the stage were booming, the applause was immediate, and standing ovations began in the blackout. Broadway was back, and I was here for it!
So when this big wave of loneliness came over me, it caught me off guard. I was in my favorite city doing my favorite things. Everything was planned and taken care of at home. I was living the self-care dream! Of all the things I thought I would feel on a trip like this, I was not expecting loneliness.
As I was coming down from the high of three amazing shows, I sat in my hotel room on the last night in the city and stuffed the last of my Shake Shack down. I began to think of one reason why I would even have this feeling. And soon, it became very simple.
I was not sad. I was not disappointed. I don't even think I was lonely. What I was feeling was guilt. Guilt for having a trip all to myself, experiencing the beauty of Central Park in the fall, being in the room where it all happens, and not having a schedule to be tied to. I was feeling guilty that the people I loved the most were not experiencing it all with me. It's as if the stars and the lights of Times Square were only seen by me – like I was somehow hoarding all of the joy and all of the rest. I literally felt guilty for being happy.
I stopped myself right there and decided to re-frame all of that. This is what I concluded.
Joy does not require a deserving recipient – someone who has somehow earned the feeling. Joy is free and accessible whenever and however it is received. And as great as it feels to share amazing experiences with someone else, it is perfectly alright to just have them for you.
It's ok to be away. It's ok to let someone else take on your responsibilities for a time. It is ok not to miss your children when you are away from them. It really is.
I felt guilt from experiencing immense joy from something that my children were not part of. Manhattan and the place it has in my heart is mine. The life it gives me belongs to me.
One of my therapists used to ask what I wanted to replace a feeling with. Feelings, she said, can lose their purpose as we evolve. We can replace it with a new thought that will better serve us.
Guilt needed to go. I decide gratitude will take its place.
I am grateful for two healthy children and my husband, who were absolutely fine without me. I am grateful for the means to travel. I am grateful for my 40th year of life. And I am grateful for all my big feelings in the Big Apple! See you next year when I do it again (with zero guilt)!