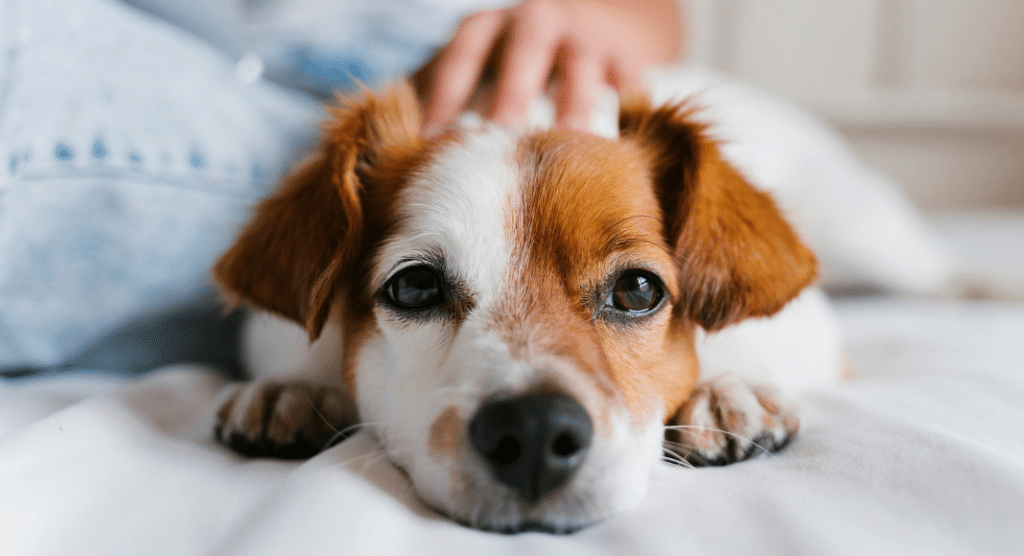 You've done all the work planning the perfect vacation for your family. Everyone is getting excited as the countdown begins, and you're starting to gather the items needed. You're making lists of things to purchase and what you'll need to pack when your furry friend nuzzles you for a scratch behind the ears. Your eyes widen, and you realize you've forgotten to make arrangements for them during your vacation! 
Don't worry; this happens to the best of us. We get so excited about planning and imagining being on our vacation that we sometimes forget that we have furry friends that must be taken care of.
Thankfully there are many options for families who need to book care for their pets during their vacation that has expanded beyond asking your vet to keep your furry friend in a cage for most of the day. 
Our family has done every option you can think of, asking friends or family to watch our pets, putting our pets up at a bougie pet boutique with tv and cameras, sending our pets to a dog daycare/boarding facility where the main focus was allowing the dogs to roam and play for most of the day, and finally in-home boarding with a professional pet sitter. 
When our dogs were younger, they truly enjoyed going to a dog daycare where they could play with others and then spend the evening together curled up in a kennel. Our biggest headache was when they returned home; one or more of them would end up with an upset stomach, or we'd find an injury that no one told us about. Those two things can be expected. Dogs thrown off their usual schedule can expect to have an upset stomach due to excitement, stress, or nerves. Additionally, because they are playing for most of the day surrounded by many other pups, there is no way the kennel techs can see every single injury that occurs. We dealt with these issues for a few years because our dogs really did enjoy being able to run around and play while we were on vacation. A quick Google search will lead you to find those in your area. 
Now that our pups have turned into seniors, we've decided that the best route for them and us is to have an in-home pet sitter. We've become fortunate to find Wag More Pet Sitting, where Ms. Mary is the owner and operator. During our meet and greet, which was complimentary, Mary explained the differences between a professional pet sitter like herself and a 'hobby pet sitter.' 
Professional pet sitters ensure that they have a local business license, have their own business insurance and bonding, complete criminal background checks to show to clients, provide service contracts, have pet-care training, and are certified professional pet sitters. Hobby pet sitters care about animals just like professional pet sitters, but the job may be a hobby or a side gig, so there is a possibility they may not be as dedicated as a professional pet sitter would be. It's also a bit of a risk hiring someone if they do not have reviews for you to look at. 
After explaining the differences between the professional pet sitter and the hobby pet sitter, Mary also took the time to tell us about the massive benefits to both the animals and humans that professional pet sitters bring to your home. 
Comfort and Convenience 
Because your pets are staying in their own homes and not being shipped to a strange place, they are less stressed and have reduced anxiety levels while you're away. It also helps that you don't need to coordinate pick-up and drop-off times. I can't tell you how often we had to squish our poor pups into the car with our luggage and kiddos and drop them off right before our flights. It was generally mayhem and ended with our kiddos being so sad they couldn't hang with their buddies. For whatever reason, it's easier for them to give a big hug and kiss and leave our pets at home. 
Personalized care 
Your pets will continue to be fed, watered, and exercised on their usual schedule(s). You can also work with your professional pet sitter to ensure that your pets are given medication in the event that they are nervous about storms, fireworks, or other events. For example, Ms. Mary knows that if a storm is forecasted in our area, she needs to give our Pitbull mix some anti-anxiety chews so she won't be scared of the thunder and lightning. Ms. Mary also knows that if our Chihuahua gets an upset stomach, she gets stomach pills. This extra attention brings me great comfort, as I want our old pups to be comfortable and cared for even when I'm not around. 
Home security
Another perk of having a professional pet sitter take care of your animal in your home is that someone visits your home multiple times a day. Many include bringing in your mail, taking out your garbage cans, and turning lights on and off to give the illusion that someone is home. During one of our trips, Ms. Mary was able to detect a small leak in our basement and made us aware! We were so grateful for her watchful eye not only on our pets but also on our home. 
Choosing a professional pet sitter over a boarding facility also means that any other pets you have at home, like cats, birds, reptiles, fish, rodents, or bunnies, can receive the love and attention they deserve. This is extremely helpful for families who have multiple pet types and want to be able to take an extended trip. 
Having an amazing professional pet sitter watching our pets while on vacation gives us peace of mind. Now whenever we're considering a trip somewhere, I first check to see whether Ms. Mary can grace our family with her presence. My pups don't even seem to miss us because they spend so much time with Ms. Mary receiving cuddles and love! 
Need to find a professional pet sitter? I recommend doing a quick Google search or reaching out to your neighbors! If you're in the Fishers, Geist, or McCordsville area, I'd recommend contacting Ms. Mary.