I've written and rewritten this blog post in my head a million times. It never sounds the same, never quite like I want it to read, but the ending is perfect. Do a quick google search and there is a mountain of research out there that says reading the ending of a book first is a good thing. So, to save you time and provide you those added intellectual benefits, I thought I would add the ending to the beginning of this post. Here goes…after two years of heartbreak, fertility ups and downs, loss, happiness, and everything in between, we did it. We're pregnant.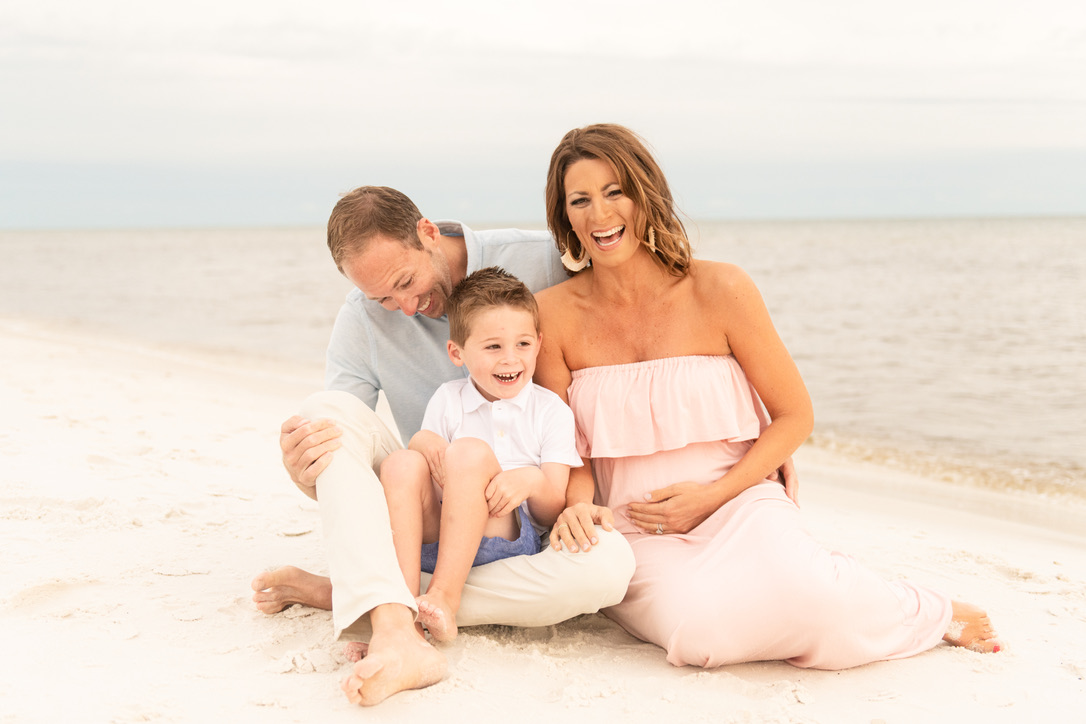 In the beginning
My first child came easy. We never even really tried quite frankly, so naturally, we assumed having another would be similar. Much to our surprise after about nine months of "trying" naturally, we were nowhere. The thought of a fertility doctor wasn't a blip on the radar yet, and suddenly there we were sitting in his office full of hope and ready to start whatever fertility treatments they threw our way.
Fast forward, three cycles of a couple of different drugs and several IUI's and we were pregnant. Whew, we thought. Finally! We were so glad it didn't take that long and were relieved and ready. We had to wait until the 8-week mark to hear a heartbeat and it was the longest month of my life. I remember pacing the waiting room almost sweating, so ready to see our baby. But I think I knew for some reason that that wouldn't happen. The ultrasound was quiet. No one speaking, just me staring at a screen with THREE, yes three, empty embryonic sacs.
I was a wreck. I couldn't deal. The ultrasound lasted for what felt like forever, as they had to measure, get numbers and as much info as they could. This was all pre-covid so I had my husband by my side trying to comfort me in-between cries. Even now I get teary eyed thinking about that moment. The pregnancy would end in a D&C and just total heartbreak. I had to call my mom to explain it all. "Mom, I was pregnant, but now I'm not and need you to watch your grandson so I can have a D&C." I was a mess, but in the world of fertility one way we deal is to throw ourselves into the next thing, the next plan of attack.
As soon as I was able, I was back in the fertility doctor's office for another round of meds and another IUI. Once again, we received positive news. Just two months after our miscarriage we were pregnant again. Halleluiah. Yes, it felt right this time. Our excitement quickly ended just shy of the 6-week mark when my HCG levels plummeted. Loss again.
At this point, I remember thinking, why me? Or why not me? Pregnancy announcements were everywhere. I could get pregnant, but my body wouldn't let me keep it. I started to second guess every move. Did I eat the wrong thing? Did I run too much? Did I sleep on my stomach too long?
I blamed myself and I was angry.
My husband sought out help. He knew my struggle. I am not a depressive personality and I have never been in such a hole. I was a shell of myself and couldn't find my way out again. But my best friend and partner saw me and he came to my rescue. He found me the best therapist who guided and helped me through the loss and the grief. She helped me recover, find myself again and what's more, gave me the strength to move forward.
On to the next step, right?
IVF was something we never discussed. Honestly, I always said I didn't think we would be interested since we had this perfect son already, but there we were talking with our fertility doctor about options and IVF was top of the list. We began meds in fall of 2019, about a year and a half into our journey. The rollercoaster of hormones hit me like crazy, but we navigated as a family. Even our four-year-old would ask, "Mom, don't you have to take your shot now?" We retrieved 10 eggs, 7 fertilized and 3 made it to day five blastocysts. We then sent them off to genetic testing to learn our fate. Only one egg survived the gauntlet. One.
To say we were disappointed was an understatement. We relied on my close friends and family for support, but called upon my IVF warriors for some real talk. I knew it usually took more than one, but maybe this could be our ONE I tried to tell myself. I was a mess. High anxiety throughout and emotions reeling. I even cried through the entire embryo transfer. I should have known, that's not the most optimal environment for a baby to grow.
In November, the week of my 37th birthday, we waited anxiously by the phone for the yes or no. We instead got the, "well technically you are pregnant, but we need to wait and see". My beta was 25 and anything over 5 is pregnant. We tested two days later…it was 35. It needed to double and yet my doctor wanted to keep testing just in case there was a chance. The next 48 hours were some of the worst of my life. I wasn't present and I wasn't being a good wife or mom. I was again reverting to that shell of myself. Almost a week after our first test, we found out what we already assumed. The pregnancy that once was, was no more.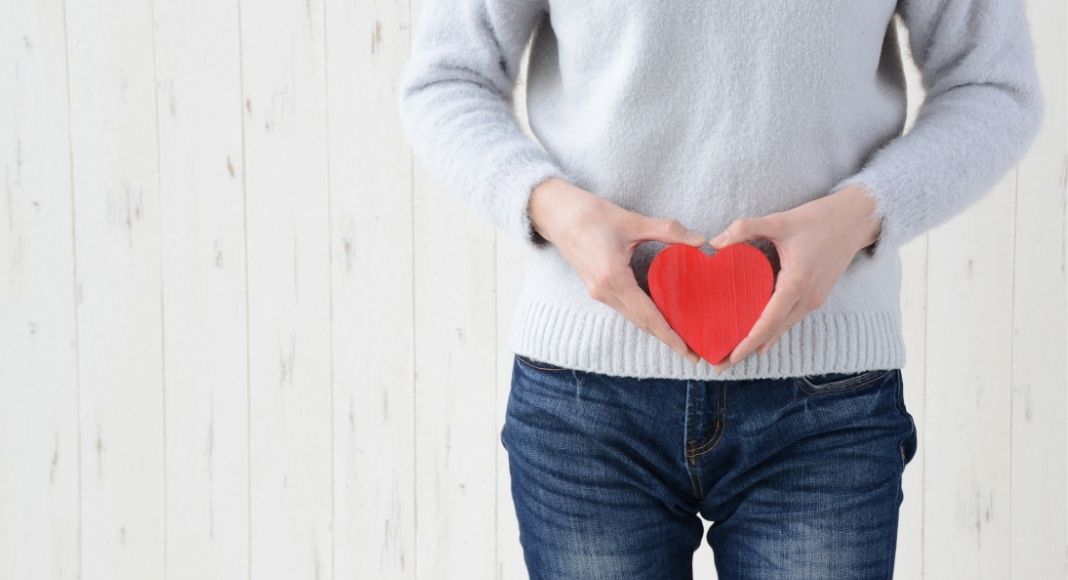 I failed once again.
After the failed IVF, I wanted to try again asap. My husband, my hero, saved me from that mistake. We needed a break. We had been on the fertility rollercoaster for almost two years and we were exhausted. My body had been through so much. Drugs, anesthesia, procedures not to mention hormones and emotions. I ended up having one last procedure, a hysteroscopy, to rule out anything else and help us focus on moving forward. While it took some convincing, we decided to not think about fertility until after the New Year. I saw my therapist, I focused on my family and I focused on finding me again.
I started seeing a holistic specialist, Joelle, that guided me and my body through it all too. Joelle, my therapist, and an IVF friend became my supports. I also began helping another friend through IVF. It was therapeutic to see her go through it all and in the end be successful. I saw that I could help someone by sharing my story and realized I likely needed to take some of my own advice too.
In January, we sought a second opinion. We liked the new doctor and he gave us some real talk that we likely needed to hear. He mentioned IVF again but told us to not expect different results but in fact, expect worse. Then he mentioned donor eggs. We were crushed by our outlook, but we were not out of the game yet.
We decided to try a natural IUI since we were mid cycle, only to be faced with a cyst in my uterus. At this point, my husband and I looked at each other and said, "screw it, we need to turn this stuff upside-down." We changed doctors, changed protocols, and everything we did before we decided against this time around. Finally, we had a plan. But of course, the world would have other plans. Covid-19 hit and the world shut down. I, along with thousands of women across the country, was crushed once again.
If you are still with me, bless you. This is where it gets good.
Sometime in April, I called my doc to let him know my cycle had begun. I figured I would be met with disappointment only for the office to tell me we can start IVF immediately, with my doctor beginning procedures May 1. It was kismet. Meant to be. We did the entire thing in secret. No one knew and we wouldn't have it any other way.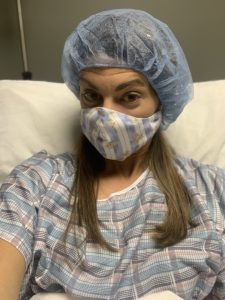 The doctor was right, we didn't get different results. Our numbers were the same, but we didn't do genetic testing this time, transferred the strongest of the three embryos and by the grace of God, it took. The day we got the call that our HCG numbers were positive I fell to the floor sobbing. I couldn't hold it together. In fact, they were so high my husband questioned if they put in one or two embryos since he couldn't be in the room with me through any of our IVF procedures or subsequent ultrasounds.
We were ecstatic and our dream that took almost 2.5 years was finally a reality.
By now, I am well into my third trimester, but the fear that this will somehow be taken away from me never leaves. But I know, deep down, this is our time.
My husband and I have never been closer and my love for him grows by leaps and bounds every day. Through all the injections, procedures, bouts of depression and disappointment, fights about the next steps and worries, he has been my rock. On the day we heard that heartbeat for the first time we felt like we could both take a sigh of relief.
It would be prudent of me to not mention that the second doctor that got us pregnant was awesome. I still love my original doctor, but there was something about the new guy's office, his staff, the general feel that allowed me to be confident in every procedure and decision. The second round of IVF was slightly different in drugs and protocol, but also different in vibe and emotion as well. I was calm, centered, and BELIEVED it could and would happen for us. Thanks to the support of one amazing nurse as well we just had this positive feeling this time around.
I write all this and know I am not alone. I write all this and know with confidence that there are women that have been through worse and women that continue to struggle. But I write all this in hopes that sharing my fertility story will somehow provide solace or give those women hope. I am pretty sure I will never forget about the loss or the last two years of my life, but I know with this new life coming soon my heart will be full again. I will be 38 years old by the time I have baby number two and while this pregnancy looks nothing like I expected, that's ok.
We are finally pregnant and couldn't be happier. The struggle made me a stronger woman, wife, mother, and person. This may be the end of the fertility chapter, but I know this is just the beginning of our story as a family of four. And if you made it this far without peeking ahead, don't worry I saved something for you. I'm no rookie after all.
It's a girl.