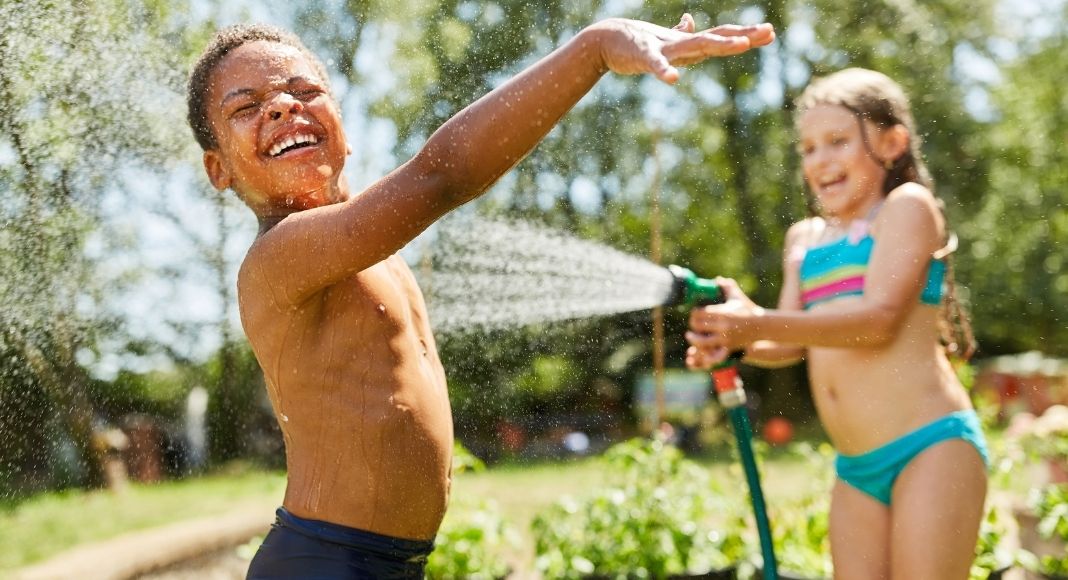 Summer is just around the corner! Have you created your summer bucket list yet?
This year summer will be the start of a new journey for me and my family. I recently decided to step away from corporate America to intentionally focus my time and energy on the things that matter most to me.
I have lived in Fishers, a vibrant, growing, family-friendly community, for almost 10 years. I love our community, but as a family, we often don't have enough time to explore all that it offers. As I step into this new adventure of stay-at-home mom life, I'm looking forward to tons of summer fun, right in our own backyard. Check out our Fishers Summer Bucket List.
Water Fun!
Our kids love water! We look forward to the water amenities in the community like the splash pads at Billericay and Holland Park and Saxony Lake and Beach. The splash pads are great for kids of all ages. If you can't escape the city for a true beach vacation, Saxony Lake and Beach is the perfect spot for some fun in the sun. We visited the beach last year when our summer vacation plans didn't work out. Our kids loved playing in the sand and splashing in the lake.
Each month the library features a nature-based picture book on the trail. This will be a great opportunity for us to be active as a family and learn at the same time.
Visit the Library
A visit to the library is a perfect way to get a break from the summer heat. The Fishers Library offers plenty of activities for families. We're looking forward to getting my oldest a library card and participating in the summer reading program.
Summer Concerts
The Nickel Plate Amphitheater, at the heart of downtown Fishers, is the place to be for the Fishers Summer Concert Series. We look forward to Wednesday Lunchtime Shows which includes an entertainment lineup perfect for children.
Trail Walks
Fishers has over 132 miles of nature trails within its various parks. One of our favorite parks to walk in is Flat Fork Creek Park, but we look forward to venturing out and exploring some we have yet to visit.
The Fishers AgriPark
The Fishers AgriPark, a 33-acre urban park, features gardens, animal areas, open fields, and a nature play area. Last year, we have picked up produce from the farm and participated in a few COVID safe events. We look forward to going back and enjoying more of what the park has to offer this summer. Check out the park's Instagram page to learn more!
Fishers Farmer's Market
We have always loved a Saturday morning trip to the Farmer's Market. It's fun to explore the various vendors, pick up some produce or a sweet treat, and support local businesses.
Conner Prairie
What could be more fun than visiting one of the largest outdoor museums? Conner Prairie offers a variety of interactive learning experiences for the entire family.
Spark!Fishers
Spark!Fishers is an annual community event. This year, it will be a week-long celebration that will include a street festival, parade, fireworks, live entertainment, and other family-friendly activities.
A new adventure and a fun summer await! We can't wait to start exploring!
Share with us! What's on your family's summer bucket list?