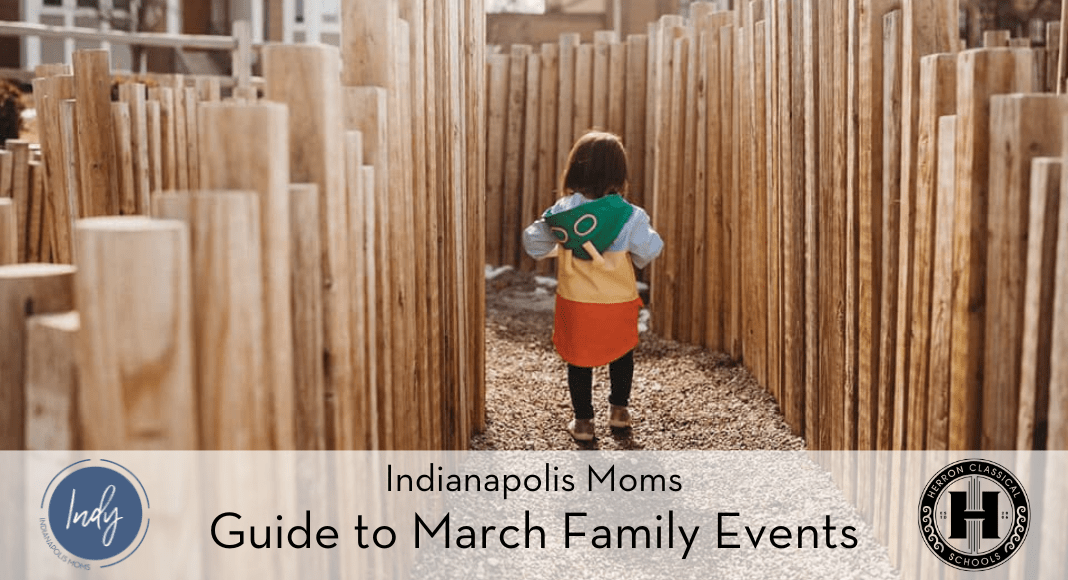 Do you hear that? I think I hear birds chirping! Spring is almost here and March is packed with great activities around Indianapolis. Take a look at our guide to March Family events in and around our city!
---
Meet Our Sponsor: Herron Classical Schools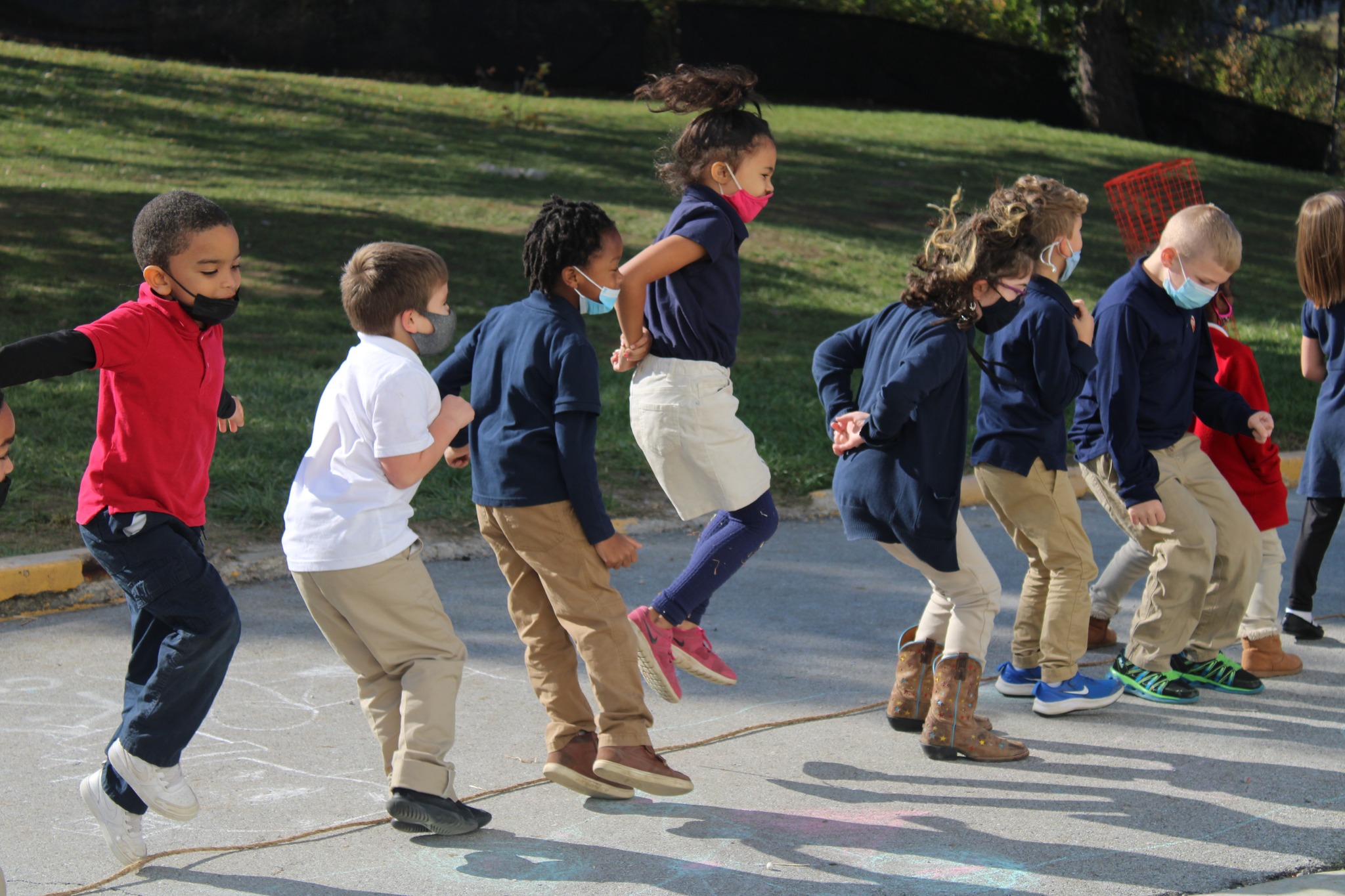 We are thrilled to work with Herron Classical Schools on our Guide to January Family Events! Herron Classical Schools is a network of three tuition-free public charter schools, Herron High School, Herron-Riverside High School, and Herron Preparatory Academy. Within each of our schools, we envision a racially and socio-economically diverse student body. Herron Classical School believes that a classical, liberal arts education prepares students to become well-rounded, engaged citizens of the future.
For more information, visit their website.
---
Ongoing fun activities you and your family can enjoy this month:
Events Around Our City
---
March 1st
Dinosaur Train at the Children's Museum
Head to the Children's Museum to experience Dinosaur Train: The Traveling Exhibit! The exhibit based on the popular PBS KIDS TV series, Dinosaur Train, started late January and will run through the end of July. You and your kids will get to explore the basics of science through fun, hands-on activities. "Join Buddy the Tyrannosaurus rex and his Pteranodon family on a time-traveling adventure through the Age of the Dinosaurs. Hop aboard a stationary version of the Dinosaur Train and help Buddy on his quest to discover everything there is to know about dinosaurs!"
---
March 1st
Preschool Music & Movement at the Westfield Washington Public Library
The Westfield Washington Public Library is hosting their popular Preschool Music & Movement class on March 1st. "Library staff will lead children in a wide range of activities supporting early literacy, including chanting, singing, dancing, action songs and stories, rhythm practice, creative movement and role playing. The program will incorporate music from other cultures and classical music, as well as spatial concepts.Children will practice both large and small motor skills."
---
March 2nd
Blippi at Clowes Memorial Hall
Blippi: The Wonderful World Tour is coming to Indy! And you better believe there's dancing involved. "Dance, sing, and learn with Blippi and special guest Meekah as they discover what makes different cities unique and special. Will there be monster trucks, excavators, and garbage trucks galore? You bet! So get ready to shake those wiggles out and OJ Twist your way through this brand-new musical party!" You can also download activity sheets for added fun.
---
March 2nd
Father-Daughter Princess Ball at the Mill Top
Fathers, dance the night away with your little princes at the Mill Top's Father Daughter Princess Ball! "This magical evening will include princesses, dancing, photos, light refreshments and a lifetime of memories. Enjoy this semi-formal night of fun and share a special bonding experience memory for many years to come." The ball is from 6:30-8:30 pm, and you can register HERE.
---
March 3rd
March Disability Awareness at Conner Prairie
March is Disability Awareness Month, and you get to chance to "enjoy the creativity and beauty of art that is created by individuals who have intellectual or developmental disabilities, and those who are exceptional learners." At the March Disability Awareness: Building Our Future Together, artwork will be on display during the entire month of March in both the Conner Prairie Museum Center and at the Collaboration Hub Art Gallery at the Hamilton County Community Foundation. Stop by on March 3rd for a free event from 6:00-9:00 pm to meet the artists.
---
March 4th
Cat in the Hat at the Tarkington
"The Cat in the Hat is the perfect friend for a boring rainy afternoon. From games and mischief to Thing One and Thing Two, The Cat brings all sorts of trouble to this grey day— but will Sally and her brother be able to explain the mess to Mother?" Head to the Civic Theatre's event page to get your tickets for the March 4th showing, and don't miss out!
---
March 4th-5th
Shen Yun Performing Arts at Clowes Memorial Hall
You have to make sure to enjoy the annual Shen Yun performance this year, at Clowe's Memorial Hall. From the Clowe's event page: "Shen Yun takes you on an extraordinary journey through China's 5,000 years of divinely inspired culture. Exquisite beauty from the heavens, profound wisdom from dynasties past, timeless legends and ethnic traditions all spring to life through classical Chinese dance, enchanting live orchestral music, authentic costumes, and patented interactive backdrops. Revisit a time when scholars and artists sought harmony with the Tao, or the 'Way' of the universe, and when divine beings walked upon the earth to inspire humanity." Make sure to call the Clowe's box office before buying tickets to make sure children under 5 are permitted.
---
March 5th
Painting with a Twist
Painting with a Twist's Indianapolis location is hosting an adorable 5+ painting event called "Mom (or Dad) and Me Unicorns" from 1:30-3:00 pm. Make sure you only purchase one ticket! More details are listed on the event page. Have fun!
---
March 6th
Pacers Home Game versus Philadelphia 76ers
Our hometown Indiana Pacers are playing the Philadelphia 76ers on March 6th, so come cheer them on! It's a great chance to get out if there is cold weather. And what better way than to check out a game at Gainbridge Fieldhouse!
---
March 10th
Wee Wonders at Newfields
Head to Newfields with your kiddos on Friday mornings for their Wee Wonders program this March. From 11:00 am-12:00 pm, you can enjoy storytime, art-making, and art hunts! Explore the IMA Galleries at Newfields. Visit their event page for more information and to get your tickets.
---
March 11th
Minecraft Exhibit at the Children's Museum
I'm personally very excited about this, since my son has become obsessed with Minecraft over the last 6 months! Minecraft: The Exhibition is beginning at the Children's Museum on March 11th, and you don't want to miss it. "Explore the limitless possibilities and tell your own story as you develop problem-solving skills, discover new design concepts, and create innovative solutions to real-world problems in this one-of-a-kind exhibit."
---
March 11th
Indy Fuel Wizard Night
The Indy Fuel Wizard Night is March 11th, and another great promotional event hosted by our beloved ice hockey team. "Get ready for a magical time at Indiana Farmers Coliseum for Wizard Night! Meet some of your favorite wizard characters and watch the Fuel duel the evil Toledo Walleye! "
---
March 11th
Young Explorers at the Indiana State Museum
Best for children ages 4-6, the Young Explorers: Plants & Seeds at the Indiana State Museum is a fun 90-minute drop-off class for your kiddo. They get to "investigate plants and seeds through hands-on experiments, work on a garden project with others and get ready for fun in a garden-inspired sensory play station!"
---
March 14th-19th
Les Miserables at Clowes Memorial Hall
Recommended for children older than 12 years old, Les Miserables is another great show coming to Clowes Memorial Hall this March, and you can get your tickets and info HERE. "Set against the backdrop of 19th century France, Les Misérables tells an enthralling story of broken dreams and unrequited love, passion, sacrifice and redemption–a timeless testament to the survival of the human spirit. This epic and uplifting story has become one of the most celebrated musicals in theatrical history."
---
March 16th-17th
St. Patrick's Day Events in Indianapolis
Check out all of the official events celebrating St. Patrick's Day in Indianapolis! You can visit the Indy St. Patrick's Day website and the Facebook page for more details. The events include:
26th Annual Hoosier Lottery Greening of the Canal 
St. Patrick's Day Parade and Tent Party
30th Annual 5K Shamrock Run & Walk
---
March 18th-19th
Brickworld at the Indiana State Fairgrounds
Located at the Blue Ribbon Pavilion, Brickworld Indianapolis is open to the public on March 18th from 10:00 am-6:00 pm and March 19th from 10:00 am-5:00 pm. From the event page: "Bring the entire family for an afternoon of fun! See more than 65,000 square feet of spectacular creations all built from LEGO bricks by local LEGO enthusiasts."
---
March 23rd – April 16th
xZOOberance at The Indianapolis Zoo
If you are tired of winter, head over to the Indianapolis Zoo and be exuberant at xZOOberance! The festival runs noon-4:00 pm from March 23rd to April 16th (on select days). At xZooberance, "the Bicentennial Pavilion will be buzzing with live music and dancing, along with spring-centric art and fun activities." You also get to see how beekeepers care for honey bees inside the Bee Study, do some animal-inspired yoga, and snap a family photo next to the Zoo's larger-than-life flowers, hummingbirds, and pinwheels. To plan your xZOOberance experience, click HERE!
---
March 25th
Peanut Butter & Jam at the Studio Theater
Tickets for Peanut Butter & Jam are on sale now! This show is designed for children ages 1-7 and tickets are $10 per child. "Loosely based on a Brothers Grimm fairy tale, four wandering animals set out individually to become solo musicians in a nearby talent show. Upon meeting, the animals discover to their surprise that, although they differ on what they prefer to sing, they are even stronger as a group, differences and all!"
---
March 28th
The Outdoor Grounds Open at Conner Prairie
Let Spring at Conner Prairie begin! The outdoor grounds are officially open again at Conner Prairie on March 28th. "With over a thousand acres to explore, step into the story and connect with nature. Explore our hands-on educational activities in Treetop Outpost or wander over to Prairietown to be immersed in a deeper understanding of Indiana history."
---
March Consignment Sales: Indianapolis & Surrounding Areas
Indy Kids Sale
Website: Indy Kids Sale
Mojo Up Sports Complex at Finch Creek Fieldhouse: 16289 Boden Rd, Noblesville
March 8th-11th
Here We Grow Again (Indy West)
Website: Here We Grow Again
Hendricks County Fairgrounds, 1900 E. Main, Danville
March 15th-18th
Just Between Friends (JBF Richmond)
Website: Just Between Friends
Wayne County Fairgrounds, 861 Salisbury Rd N., Richmond
March 18th-19th
Whale of a Sale (Indy North)
Website: Whale of a Sale
Grand Park Events Center, 19000, Grand Park Blvd, Westfield
March 23rd-26th
Lucky Duck Sale in Fort Wayne
Website: Lucky Duck Fort Wayne
Allen County War Memorial Coliseum, 4000 Parnell Ave., Fort Wayne
March 23rd-26th
---
Looking to get your event featured on our monthly round up? Submit all community events here to our Community Calendar!