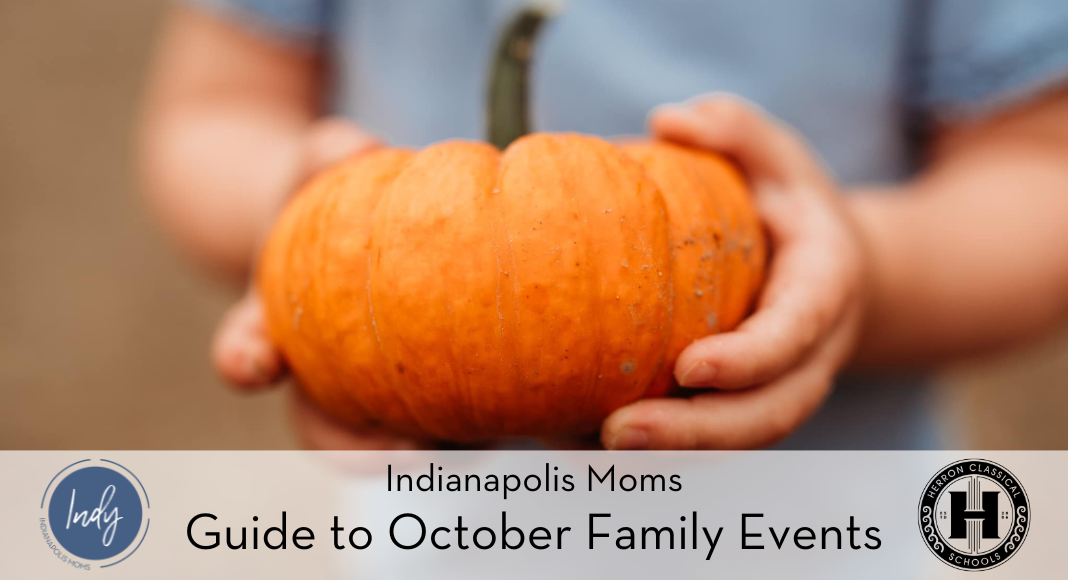 FALL is here and OCTOBER has arrived. Here is our round up of October family events and fun activities happening in Indianapolis and the surrounding areas. October is jam-packed with events and activities to enjoy as we head into the Halloween season. Grab your jackets – let's go!
---
Meet Our Sponsor: Herron Classical Schools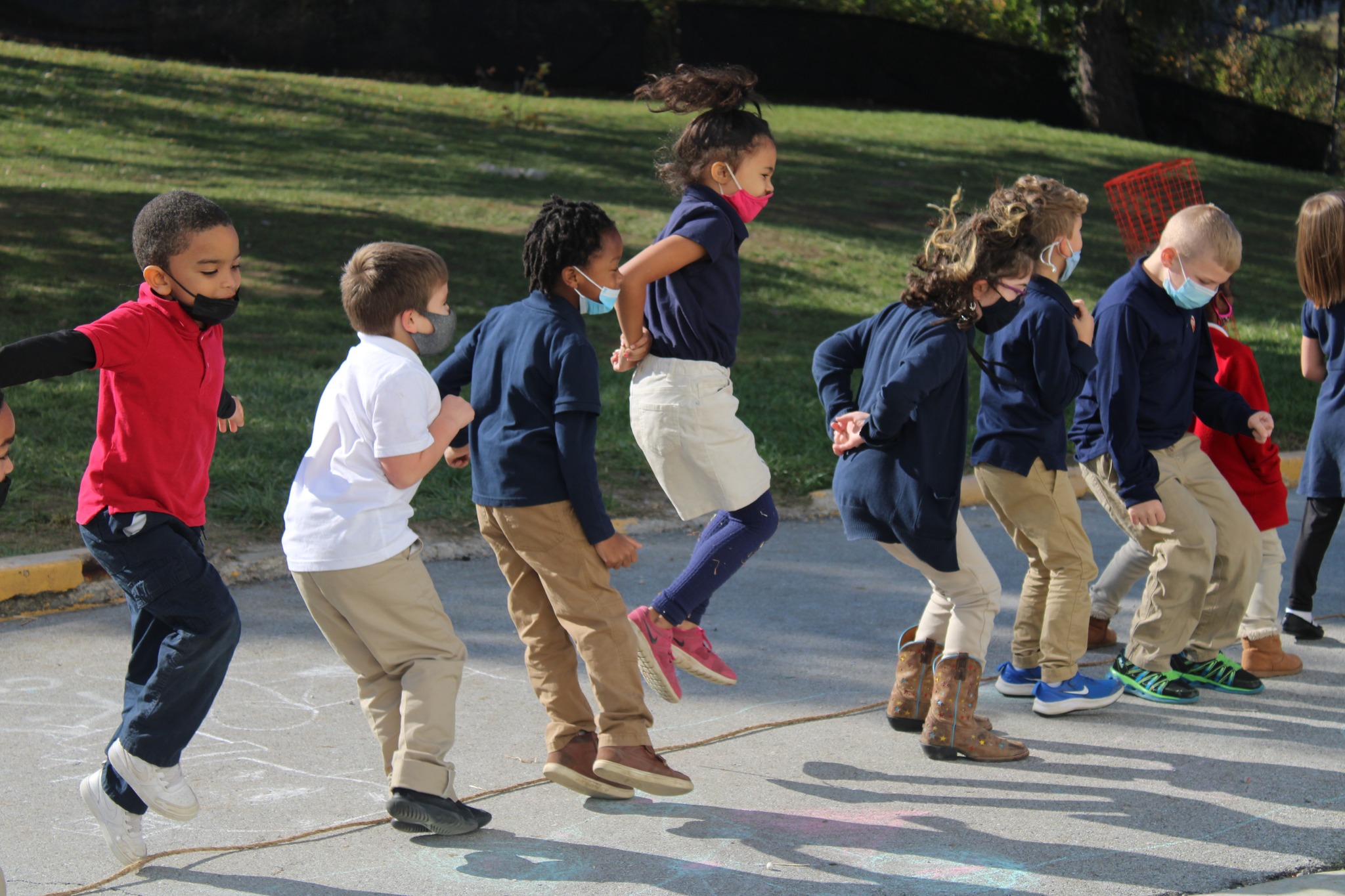 Herron Classical Schools is a network of three tuition-free public charter schools, Herron High School, Herron-Riverside High School, and Herron Preparatory Academy. Within each of our schools, we envision a racially and socio-economically diverse student body. Herron Classical School believes that a classical, liberal arts education prepares students to become well-rounded, engaged citizens of the future.
For more information, visit their website.
---
Ongoing fun activities you and your family can enjoy this month:
Events Around Our City:
---
September 27th-October 31st
Indianapolis Zoo presents ZooBoo
Is regular October too humdrum, but haunted houses to creepy-crawly? One of our favorite October family events to experience is ZooBoo, with super-duper Halloween activities, amazing animals and pumpkins galore! ZooBoo is always a fun family experience for itty-bitty ghouls and goblins, as well as the bigger kids. October weather means active animals, colorful foliage and a new season to explore. Combine that with engaging activities, spooktacular costumes and trick-or-treating — plus the chance to boogie-woogie to a live DJ — and you've got an unforgettable family tradition. Woo-hoo! Check out more information on the hours as well as everything going on in Pumpkin Town HERE.
---
September 29th-October 29th
PumpkinTown at Sullivan Hardware & Garden
Kicking off our list of October family events – PumpkinTown! The Sullivan Express is heading to PumpkinTown at the Allisonville location, and you can get your tickets here before they sell out. The train runs every Thursday through Sunday during the month of October, and you can also enjoy food and drinks, entertainment, and more. Don't forget to decorate a pumpkin and take family photos!
---
September 29th-October 31st
Harvest Nights at Newfields
This "spook-tacular spectacle" returns to Newfields for the month of October! Harvest Nights is family friendly and not scary for the little ones. From the Newfields website, "Wander through fog-filled forests filled with glowing jack-o-lanterns galore in the Pumpkin Path of Peril, feel the Ghost Train rumble beneath your feet and witness The Three Graces come to life in the party of the century at Mischief Manor." You also get to enjoy Campfire Cocoa made with Hotel Tango's savory and sweet Toasted Marshmallow Bourbon, and snack on some caramel corn from Just Pop In!, or some Cinnamon Bavarian Créme Churros. New this year – the Mischief Manor inside the Lilly House. Get your tickets here.
---
October (Dates vary based on YMCA location)
Kids Night Out at YMCA
Head to your local YMCA for their KIDS NIGHT OUT EVENT. Parents, this event is perfect to allow yourself a night out on the town and the kids will be having fun too! Program activities include swimming, gym play, arts and crafts, and kid friendly movies. Dinner and snacks provided. Prices and details vary with each YMCA. Call your local YMCA for more details and date information, or click the link here.
---
October 1st
Indianapolis Colts versus Los Angeles Rams at Lucas Oil Stadium
Who doesn't love a midday Colts football game at Lucas Oil Stadium? Our beloved Indianapolis Colts are playing the Los Angeles Rams at 1:00 pm on Sunday, October 1st. Click here to get your tickets.
---
October 4th
LEGO Challenge Club at the Avon-Washington Township Public Library
You can register here for the Lego Challenge Club from 5:00-5:45 pm at the Avon-Washington Township Public Library. For kids in the 1st-4th grades, this fun club offers a new challenge every week. They supply the LEGOs and you bring your imagination. They also have a raffle every month for a LEGO prize! To see all the events happening at the Avon Library this month, click here.
---
October 5th
First Thursday Night at The Children's Museum
On First Thursday Nights, you can pay $6 per person to visit either the museum with their amazing new Dinosphere exhibit or the Riley Children's Health Sports Legends Experience. And your ticket also includes access to Ask the Experts Night. This is only between the hours of 4 and 8 pm, the perfect after-hours time for families! Get your First Thursday tickets here.
---
October 5th
First Free Thursdays at Newfields
Newfields offers special FREE admission on the first Thursday of every month. Head over from 11am-5pm to explore the grounds and enjoy all that the Indianapolis Museum of Art has to offer. Keep an eye out for additional free admission days throughout the summer.
---
October 5th-29th
Headless Horseman at Conner Prairie
Every Thursday through Sunday at Conner Prairie, you can have spooktacular family fun at the Headless Horseman festival, another coveted October family event. Take an adventure on the haunted hayride where you'll get chased down by the Headless Horseman! Other fun activities include a barrel train ride for the littles, spooky shows and storytelling, carnival rides, and festival games. And don't forget the Bizarre Bazaar. Click here for ticket prices and information.
---
October 7th
Potter's Bridge Fall Festival
Free to the public, the Potter's Bridge Fall Festival is from 11:00 am-5:00 pm and a great October family event to kick off your month. From the event page, "Listen to live music, visit the more than 100 arts, crafts, and food booths, or simply take in the natural beauty of Noblesville's most scenic park on the White River Greenway Trail."
---
October 7th
Monument Circle Art Fair
You can teach your child how to appreciate good art during the Monument Circle Art Fair on October 7th. Local and regional artists will showcase their work around the Soldiers' and Sailors' Monument in downtown Indianapolis. You can enjoy delicious food from food trucks while listening to live music. And a bonus – it's free to the public.
---
October 7th
15th Annual GermanFest
Join the Haus Party at the Athenaeum! You and your family can experience the tradition and culture of your German ancestors while you eat delicious food, enjoy drinks and live music, and play games. Kids can enjoy arts & crafts at this family-friendly event, and children 3 years old and younger are free. You can purchase tickets on their website.
---
October 7th-8th
Fall Festival at Urban Vines
Urban Vines, located in Westfield, is hosting a fun Fall Festival and you don't want to miss it! Come for the tractor rides around the vineyard, face painting, Quack Daddy donuts, maple bacon burgers, pizza, and live music. Check out their website for the festival hours.
---
October 13th
Night at the Boo Bash at the Indiana State Museum
Get ready for a Night at the Boo Bash at the Indiana State Museum! "Fred the Mastodon and his friends are hosting their annual Halloween party at the museum and you're invited! Bring your family and friends and dress in your most creative costume for a chance to win a grand prize. Gear up for a spooktacular night of dancing, candy and fun activities for all ages." Get your tickets here. And to see the whole lineup of fun Spooky Season activities at the ISM, click here.  
---
October 14th
Celebrate Science Indiana at the Indiana State Fairgrounds
Celebrate Science Indiana is Indiana's Premier Science Festival, and they will be at the Indiana State Fairgrounds in the Exposition Hall from 9:30 am-5:00 pm. This event is a public event that "demonstrates the importance of studying science and the joy of discovery, the economic value of science, and its significance to society." This year's theme is "Innovation and Invention" and free to the public!
---
October 14th
Twilight Fright at the Indianapolis Children's Museum
From 6:30-9:00 pm, bring your older kiddos (ages 7-14) to play outside the Riley Children's Health Sports Legends Experience® to enjoy Halloween fun. There will be a DJ, outdoor games, sports challenges, arcade games, and prizes. Get your tickets here.
---
October 19th
Little Haunt on the Prairie at Cool Creek Nature Center
For just $5 a person (2 years and younger are free), you can join in during Little Haunt on the Prairie at "Ghoul Creek Park" on October 19th from 5:00-8:30 pm. For preschool aged children and up, the Halloween activities include a hayride, trick-or-treating, craft stations, and even live owls with a wildlife educator! And don't forget to come in your costume. Get your tickets here.
---
October 21st
Día de Muertos Community Celebration at the Eiteljorg Museum
From 10:00 am to 7:00 pm on October 21st, head to the Eiteljorg Museum for the Día de Muertos Community Celebration. At this free event, you can "learn the history behind the holiday, watch performances, meet artists and watch demonstrations, explore artwork, support local artists and create art. Along with our Community Alter exhibition, we will also have a special exhibition related to Día de Muertos titled Fernando Lozano: We Remember. This exhibition honors those who have lost their lives to COVID-19 following the traditions of Día de Muertos." 
---
October 21st
Sensory Friendly Trick-or-Treat at River Heritage Park
If trick-or-treat is ever difficult for your child, Carmel Clay Parks & Recreation has a great event for you to still enjoy Halloween! Head to River Heritage Park on October 21st at 1:00 pm for their Sensory Friendly Trick-or-Treat Walk. From the event page, "Put on your favorite costume and don't forget your bag for candy! Friendly volunteers will be dressed-up without scary or frightening masks or costumes along Central Park Trails. Enjoy the festive fall experience at your own pace. Only trick or treaters need to be registered, but pre-registration is required."
Click here
to pre-register.
---
October 21st
Boo 'n Brew at Clay Terrace
Clay Terrace's 11th annual Boo 'n Brew Fall Festival will put you in the Halloween spirit! Kids 10 and under are invited to trick-or-treat at participating retailers and along Clay Terrace Boulevard.Guests are encouraged to show up in their best Halloween Costume (your fur-friends too). Enjoy face painting, balloon artists, Silly Safari Animal Shows, a pumpkin patch, horse-drawn hayrides, and more! Adults over 21 years old also get to enjoy brews from the large beer garden while listening to live music.
---
October 21st-28th
Historic Irvington Halloween Festival
For 77 years, the Historic Irvington Halloween Festival has brought together thousands of residents, dozens of neighborhood organizations, and countless Eastside businesses in a fun-filled celebration of our heritage and community. The festival and its associated events are designed to bring awareness to the community, to bring commerce to local business and sponsors, and to provide fun for the children of Irvington and Indianapolis. The celebration now encompasses a week of events including a Halloween Masquerade Ball, a street fair, a wellness fair, the Irvington Vampire Run, and a festival after party! There is so much more, and you don't want to miss it. Click here for more information and to see a schedule of events.
---
October 26th-28th
Hauntless Halloween at Holliday Park
Join the staff of Holliday Park and actors from Booth Tarkington Civic Theater for an enchantingly fun fall evening! Families hike along candlelit trails and meet magical talking forest creatures, then return to the backyard of the Nature Center for a campfire, refreshments, and activities. Registration for your time slot required – and they are filling up fast! Click HERE for more info.
---
October 28th-29th
Crossroads Air Show at the Indianapolis Regional Airport
This family friendly event will make all your little airplane-obsessed kids so happy! The Crossroads Air Show will take place at the Indianapolis Regional Airport in Greenfield on October 28th and 29th. Not only will you see the U.S. Navy Blue Angels in the sky, flying their F/A-18s on both Saturday and Sunday, but the Commemorative Air Force's Tuskegee Airmen will fly the iconic P-51 Mustang to honor the legacy of America's first Black military pilots. To get your tickets and check out the full lineup, click here.
---
Looking to get your event featured on our monthly round up? Submit all community events here to our Community Calendar!