Spring is teasing us this year so far. But soon, we will get consistently warm weather! Restaurants will soon put away their outdoor heat lamps and outdoor dining igloos to open up their patios for warm-weather dining. While there are a lot of options for Indianapolis patio dining, we have rounded up a long list of some of our favorites. Go out for a date night or bring your kids, but See Circle City with us!
---
Auberge at the Brick Street Inn – Zionsville
First on our roundup of Indianapolis patio dining, we have Auberge. Located at the Brick Street Inn in the heart of Zionsville village, Auberge is a French-style restaurant with a relaxed atmosphere. They are open from brunch through dinner and entertain with live music two or three times a week. They call it "Live Music on the Bricks" and nothing sounds better than sipping French wine, sitting under their hanging lights, and enjoying live music.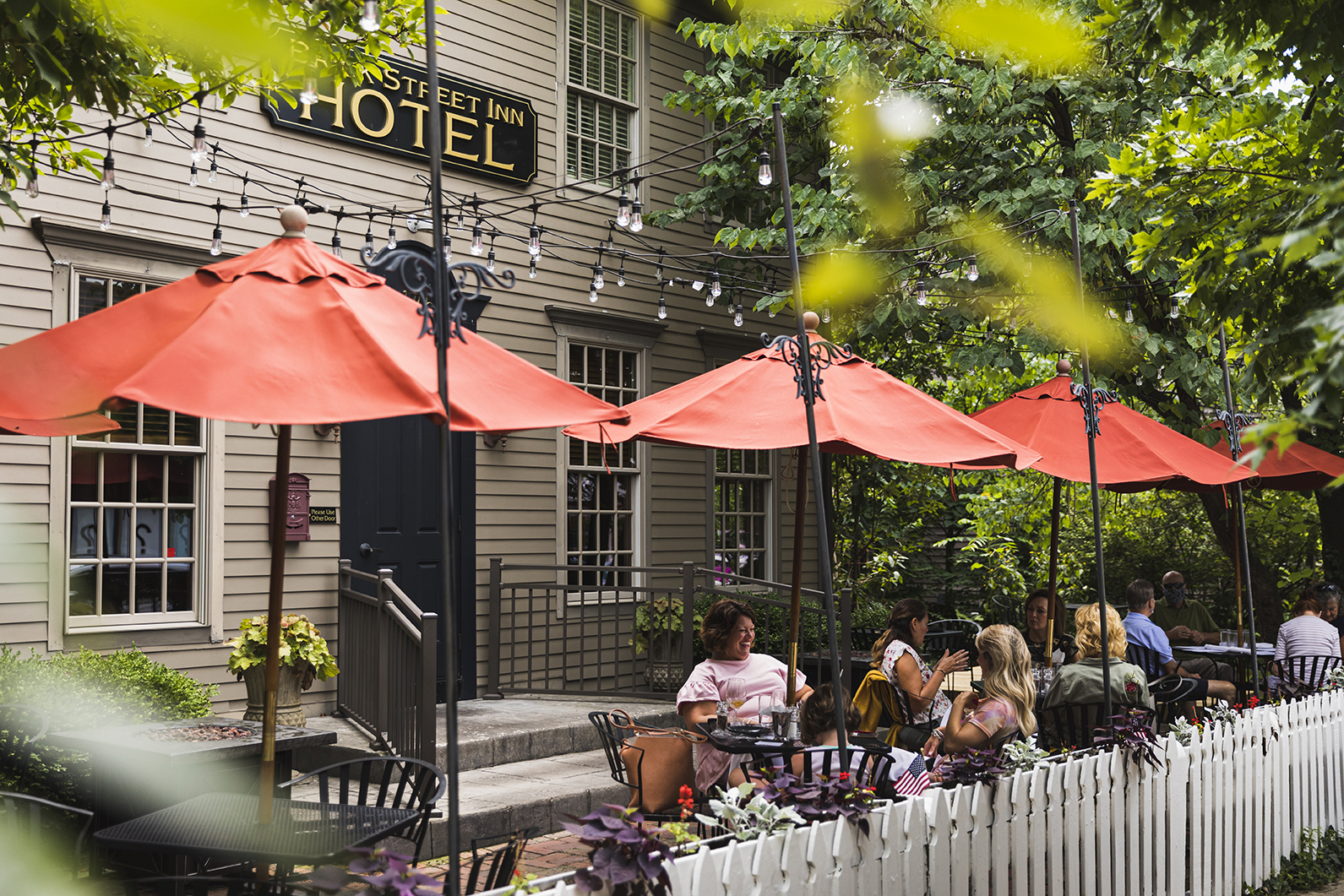 ---
Flatwater Restaurant – Broad Ripple
Known for its comfort food and comfortable outdoor seating, Flatwater Restaurant is a gem in the middle of Broad Ripple village. Their waterfront deck is perfect for socially distanced gatherings and allows you to unwind and watch the geese on the White River.
---
Grindstone on the Monon – Westfield
If you found yourself wanting to order takeout from Grindstone on the Monon several nights a week as I have, then you should switch it up one night and enjoy your dinner on their patio. Opened by a family with deep Indiana roots, their menu has a little bit of everything on it. If you happen to go on a Thursday night, you can enjoy live music.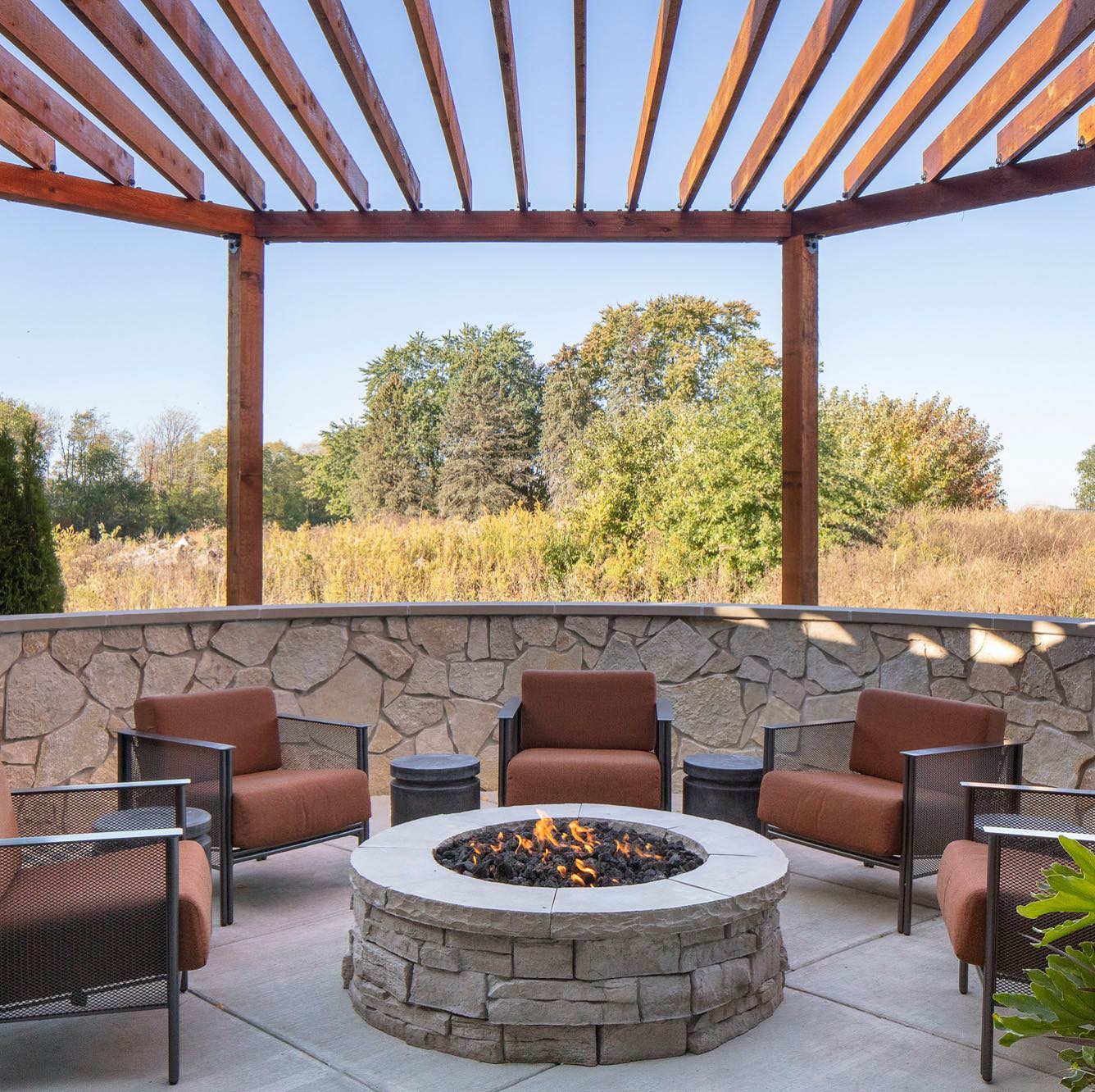 ---
The Tap – Downtown
Another downtown hot spot is The Tap – and in case you didn't catch the hint in their name, they are known for their beer selection. They have an impressive amount of beers on tap as well as bottled beer options. They also feature live music and a fun atmosphere, inside and out.
---
Bluebeard – Fountain Square
Located in Fletcher Place, Bluebeard is a James Beard semifinalist. Their farm-to-table menu offers modern comfort food. Also, their patio is open to the public when Bluebeard isn't open for dining service. So if you are nearby grabbing a pastry or a cup of coffee with your family, relax on their patio!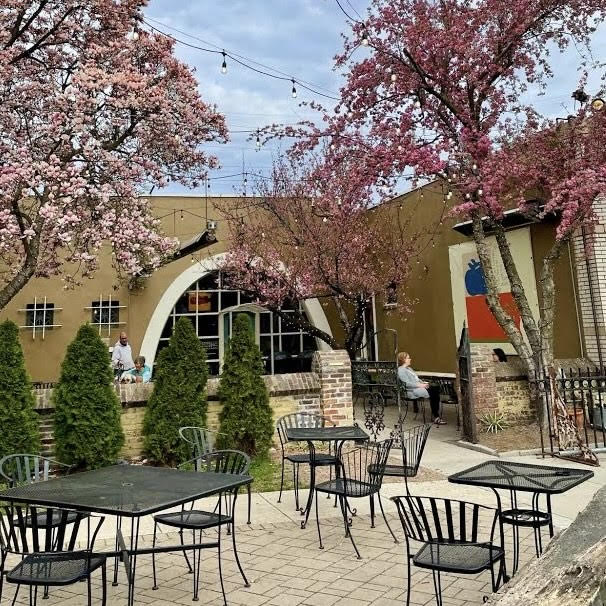 ---
Juniper on Main – Carmel
Now that the weather is warming up, I'm excited to head back to this restaurant and enjoy its outdoor patio. Juniper on Main has delicious southern coastal food, and if I could recommend one dish, it's their Southern Nachos.
---
Revery – Greenwood
Downtown Greenwood's Old Town neighborhood houses the popular Revery. Their American-style menu includes fresh seafood, cut in-house. Also, it looks like they made some fun additions to their outdoor space, so be sure to follow and check them out.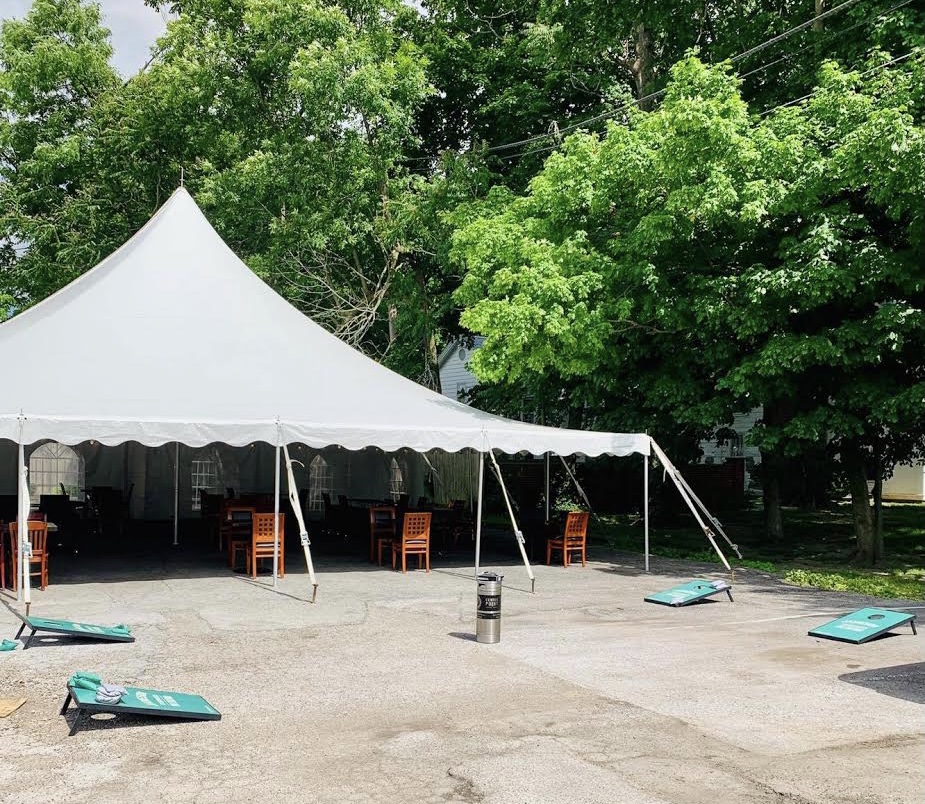 ---
Aristocrat Pub & Restaurant – Broad Ripple
The Aristocrat was a trendsetter for outdoor seating in the late 1980s, and they continue that today with their front patio. The staff is very welcoming, serving up delicious American pub food and drinks.
---
Union 50 – Downtown
Mass Ave in downtown Indianapolis offers a lot of great outdoor dining options, and Union 50 is one to check out. Their menu features locally sourced ingredients and changes seasonally. They also host live music every week, so make sure to check out their music calendar for a fun night out.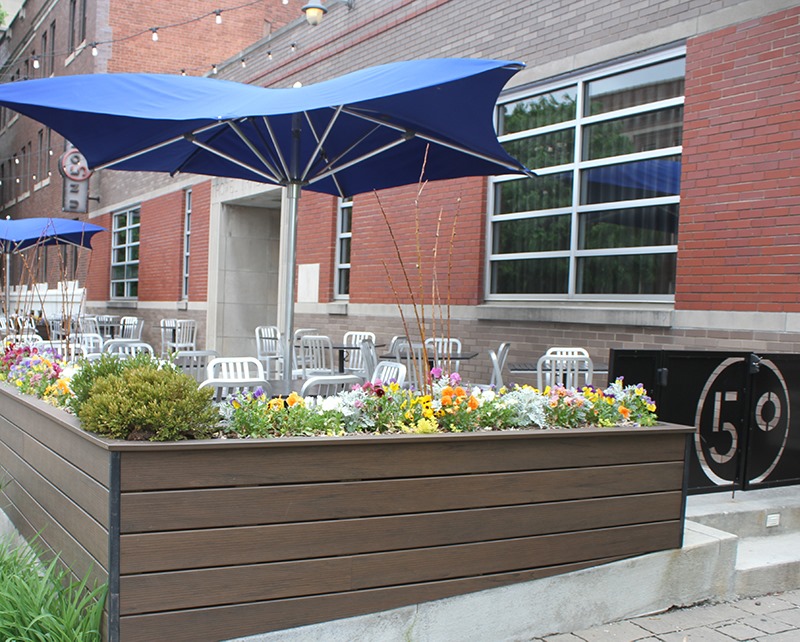 ---
Upland – Fountain Square
With a large patio space, Upland in Fountain Square is a perfect place to enjoy a cold drink in the warm weather. This location features a small-batch brewery, so try some new brews then take a walk on the nearby Cultural Trail!
---
Old Gold BBQ at Metazoa – Fountain Square
As the resident food vendor on the site of Metazoa Brewing Company,
Old Gold BBQ
keeps the happy patrons of the brewery fed while getting to enjoy the huge patio on a beautiful day. Their unique situation works really well – Old Gold BBQ provides the food and Metazoa provides the brew. There is even a dog park on-site!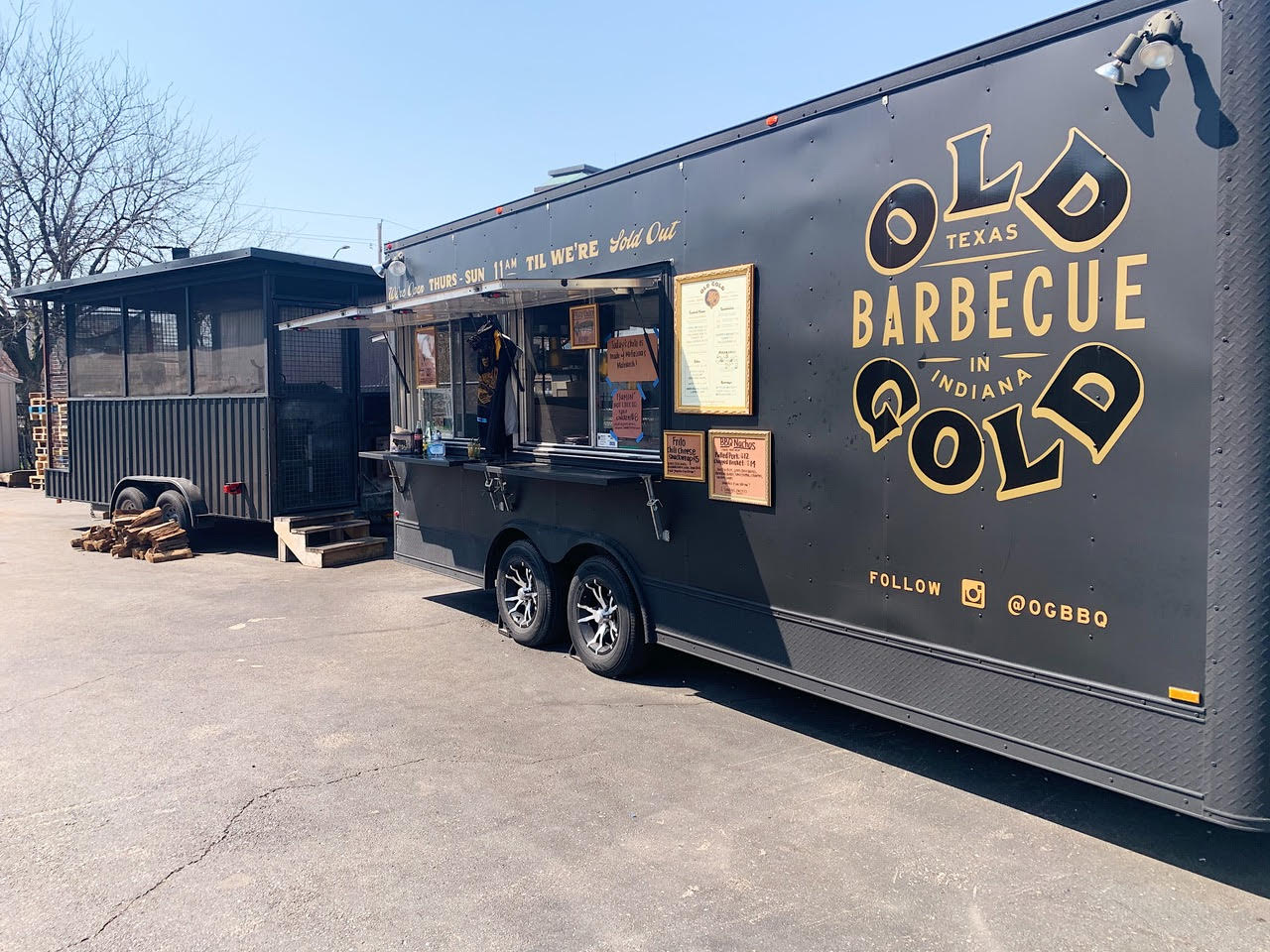 ---
Rick's Cafe Boatyard – Eagle Creek
Rick's Cafe Boatyard will help you pretend you're on vacation when really you're just a short drive from home. Enjoy the wrap-around waterfront view on the Eagle Creek Reservoir and delicious seafood.
---
Livery – Downtown & Noblesville
Last but certainly not least, because their empanadas are to die for – Livery. I've only been to the downtown location but am excited to enjoy the Latin-American menu at the Noblesville location. Not only does the downtown location have an outdoor patio but they recently upgraded to include a Smart Pergola.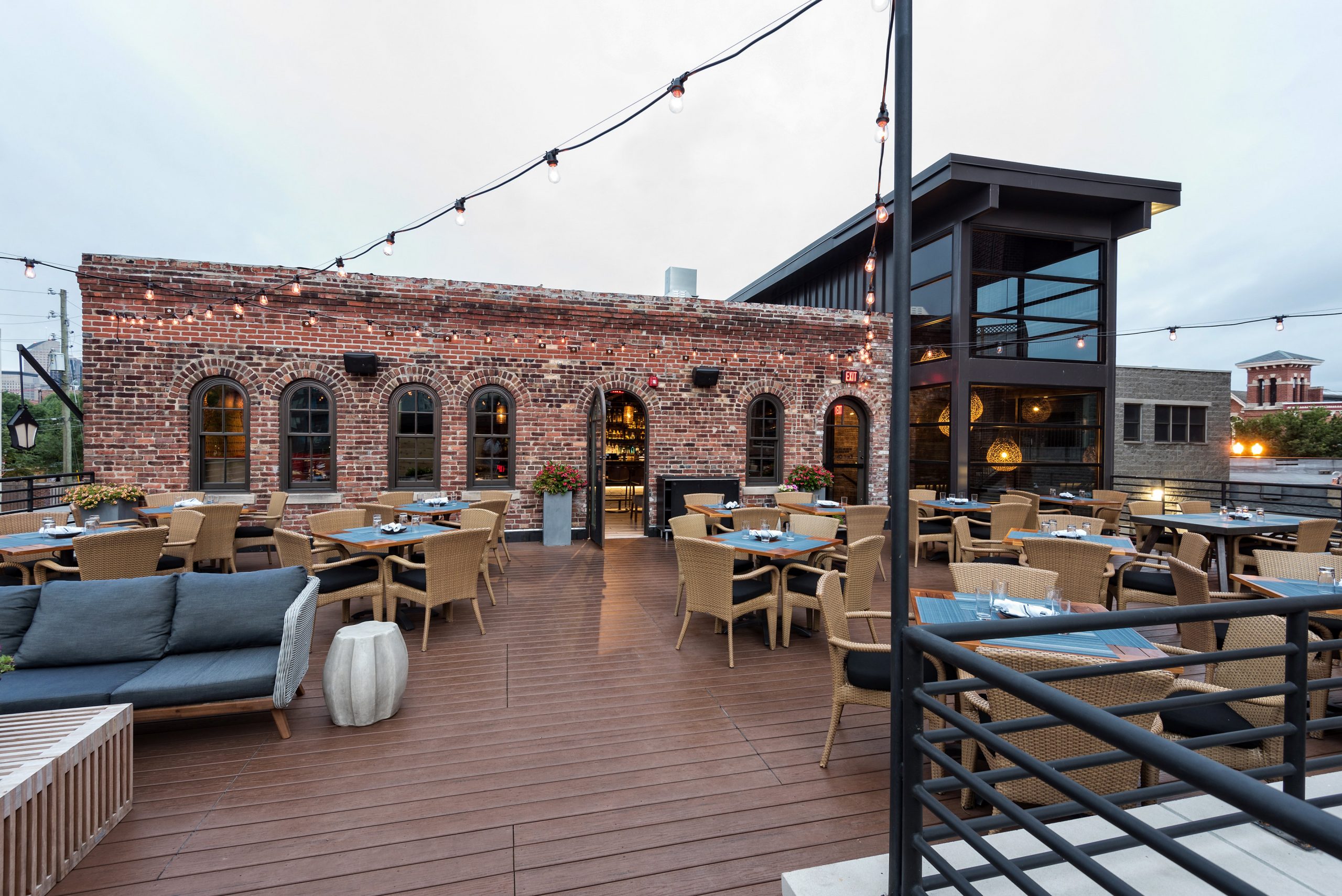 Share with us! Where is your favorite place for Indianapolis patio dining?