If you are planning to move to Indianapolis or relocate to a different side of town, Indianapolis Moms has got you covered! We are excited for Part Three of our four-part series with Miranda Tworek, Real Estate Broker with Ever Indy Realty Group. Miranda is going to take you through the Southeast neighborhoods of Indianapolis, introducing you to the most sought-after suburbs and highlighting reasons why you and your family should consider moving there. And don't forget to check out Part One: Central and Downtown Indianapolis, and Part Two: Northside Neighborhoods.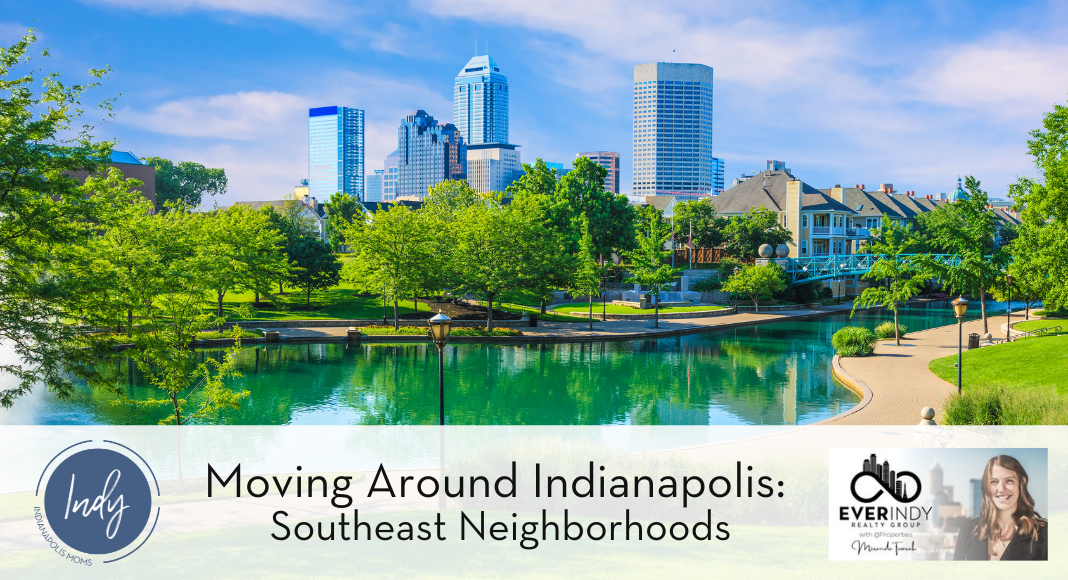 ---
Why do families love Southeast Indianapolis? Families love the newer housing developments with a quick commute to downtown Indianapolis, according to Miranda. The Southeast area of Indianapolis has a large number of great parks and unique locations for you and your family to be tourists in your own town. Miranda highlights the five popular Southeast Indianapolis suburbs below: McCordsville/Fortville, Greenfield, Franklin Central/Franklin Township, Greenwood, and Center Grove.
Parks and Trails
Museums/Things To Do
Notable Schools
---
McCordsville/Fortville
Websites: Town of McCordsville & Town of Fortville
Price Point: $300-$600 with most average homes selling at the $400,000 price point
Known For: Piney Acres Farm, Libby's Ice Cream and Gifts, Sunrise Bakery, Mozzi's Pizza, Daniel's Vineyard, Scarlet Lane Brewery, Trax BBQ
Miranda's Take: Both Fortville and McCordsville are rapidly developing towns with a quick and easy commute to downtown Indianapolis. Families will find a quaint Main Street District with rich history in Fortville. And in McCordsville, close proximity to Geist Reservoir and other amenities. Affordable newer built neighborhoods and a small town feel make either of these options popular with growing families.
---
Greenfield
Website: City of Greenfield
Price Point: $200-$400 with most average homes selling at the $300,000 price point
Known For: Hitherto Coffee and Gaming Parlour, Tuttle Orchards, Griggsby's Station, Greenfield Historic Landmarks, The Mug, The Depot, Wooden Bear Brewing
Miranda's Take: The potential to own acreage while still being within 30 minutes of Indianapolis is a Greenfield plus. Families enjoy the ability to spread out from neighbors on larger homesites in this less developed suburb. This doesn't mean you'll find a lack of restaurants, parks, and things to do in Greenfield. The town is home to plenty of local restaurants and amenities for families to enjoy.
---
Franklin Central/Franklin Township
Price Point: $200-$500 with most average homes selling at the $300,000 price point
Known For: Pana Donuts, Buck Creek Winery, New Bethel Ordinary, Hanna Haunted Acres, Now That's Bar-B-Que!, Dale's Family Restaurant
Miranda's Take: The Franklin Township area sits just southeast of the city. Sprawling undeveloped fields mean there's space to grow and homesites offer a little more acreage while still living within Marion County. Home to a growing amount of custom built homes and new built neighborhoods, families appreciate a suburb-like feel while maintaining close proximity to downtown Indianapolis.
---
Greenwood
Website: City of Greenwood
Price Point: $200-$400 with most average homes selling at the $325,000 price point
Known For: Greenwood's Main Street District, Coffeehouse Five, Greenwood Community Center, Oaken Barrel Brewing Company, Root to Rise Wellness Cafe, SmockTown Brewery, Shallo's Antique Restaurant, Vino Villa, Jockamo's Upper Crust Pizza
Miranda's Take: Families will find a thriving Main street district in Greenwood. Old Town Greenwood gives families the opportunity for walkability to family centered activities. You'll find older homes (100 years old) in Old Town Greenwood along with ranch style homes, and lots of newer built neighborhoods and communities. Quick access to downtown by way of I65 to the east means families are connected to work opportunities with a quick commute while enjoying space and quiet walkability.
---
Center Grove
Price Point: $300-$600 with most average homes selling at the $400,000 price point
Known For: Strange Brew Coffee, Mallow Run Winery, Taxman Bargersville, Our Table American Bistro, Tried and True Alehouse, Johnson's BBQ Shack
Miranda's Take: Center Grove boasts a growing and competitive school system. With development of I69 to the west of the suburb, quick access to downtown has increased. Families will enjoy a small town feel where neighbors know each other, sprawling homesites welcoming custom builds, no lack of amenities, shopping and dining, and family friendly community activities.
---
Thank you for joining us for our four-part series about Moving Around Indianapolis! We hope you enjoyed Part Three, featuring Southeast Indianapolis. Part Four of our series covers the Westside of Indianapolis. Stay tuned!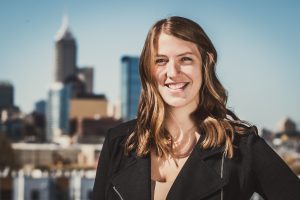 Miranda is an Indianapolis native and an Indianapolis Moms contributor. She lives in downtown Indianapolis with her husband and four-year-old son, Avett. The three, along with lots of family help, are renovating their 100-year-old home. Her love for real estate began as a young adult, growing up with parents in the renovation/rental industry, and she has carried that love and experience into her career today. Miranda has excellent communication skills. She stays calm under pressure, is an active listener, and is an advocate for her clients. She believes a win-win situation exists for every buy/sell and has built her business on honesty and integrity. Miranda utilizes the power of social media to connect clients to needs. She's a big fan of neighbors helping neighbors and is active in her local community. When she's not working with buyers/sellers or completing a renovation project on her own home, Miranda enjoys spending time with family, being outdoors, hiking, biking, traveling, camping, and eating good food.