I took a little time last week to replenish a few skin care items and I thought a few other moms might be interested in this one. Below, I will share a super simple DIY facial cleansing scrub.
What you'll need:
plastic mixing bowl
plastic mixing spoon
8oz jar with a lid*
*you want to make sure you can get your finger in all the way to the bottom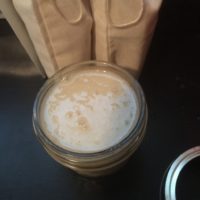 Raw Ingredients:
1/2c of apricot kernel oil
1 1/2c of fine organinc cane sugar
1/2c of Dr. Bronner's liquid castile soap*
10-15 drops of preferred essential oil**
*this my go to when I don't have the time to make my own. Any liquid soap you feel confident using on your face will work.
** I generally use lavender and tea tree essential oils for this recipe. 10 drops of lavender and 5 drops of tea tree.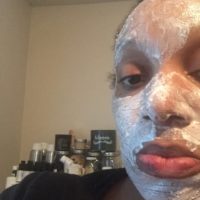 Directions:
Combine all raw ingredients into your mixing bowl
mix well with your mixing spoon
pour in to you scrub into you jar and enjoy!
I don't recommend using this product more than three times weekly. Always use a DRY finger or utensil to scoop it out. I have been able too store this product with bio problem for over six month when I am sure not to introduce water. If you choose to add essential oils store your scrub in a amber jar and keep out of direct sunlight. The ingredients may separate over time. If the sugar settle on the bottom just give it a little stir. All of these ingredient can be purchased locally. If you stop in at Good Earth tell Rudy I sent you.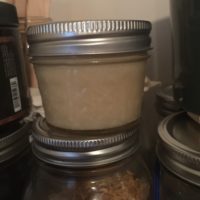 I hope you decide to give this recipe a try. If you do, be sure to let us know how you like it. Try it on your legs and arms too. You'll be summer time fine!