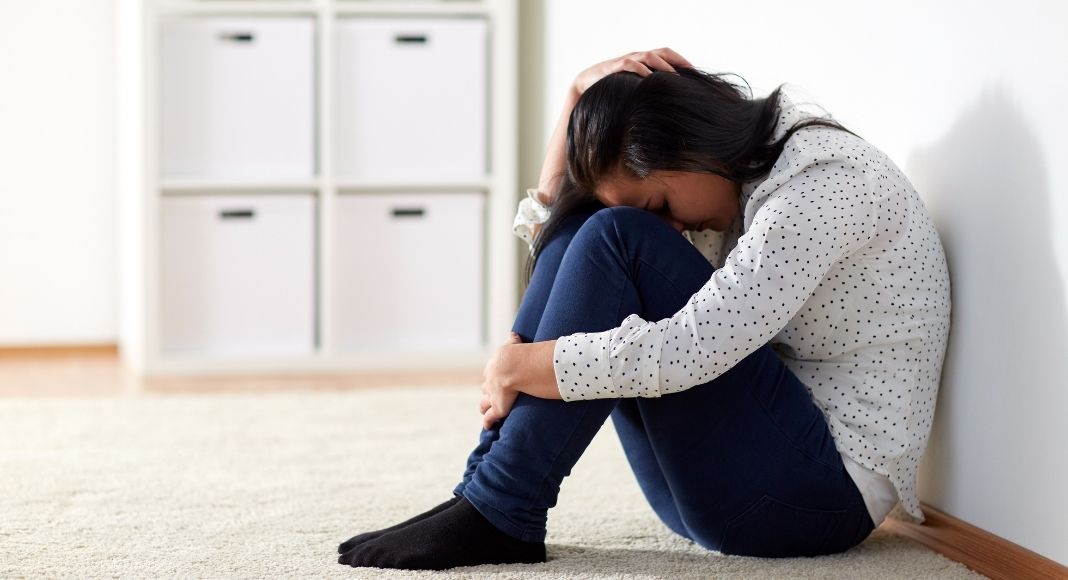 Growing up I was the quintessential girly girl. I loved playing dolls and dress-up, which fed into reading every Teen Girl magazine I could get my hands on in middle school. I wanted to be beautiful. I wanted to be loved. I wanted to be something that someone wanted. As I got older I developed in my mind that all of these things would be answered when I fell in love. I dated, but no one swept me off my feet the way that Brad did.
I met Brad when I was in my early twenties on a dating site. As soon as I saw his grainy digital camera photo, I was smitten. I messaged him, and from there we exchanged messages well into the early morning. By the time the sun had come up, we learned we had a handful of mutual friends, many common interests, and a date set for the upcoming weekend.
My first date with Brad was everything I had hoped for. Dinner, a movie, followed by a walk in the park where he got out a guitar played some of my favorite songs for me. I had mentioned them during our phone conversations, and he spent the week learning them to impress me. The night ended perfectly, with a kiss and a date for the following weekend.
Brad and I were immediately an item. We quickly met one another's families and friends. A few months into our relationship he told me that I would be his wife one day. It was love. From then on I fell into a position that I considered to be that of a wife: I was loving, helpful, and willing to do what I could to make him happy. He was the number one, and others fell away. At first, I thought nothing of it: I didn't want him to talk to other girls so why should I have guy friends? He didn't like the music I listened to, so I trashed my cd collection. When he complained about my clothes, I happily opted for clothing that fit more of what he liked. He was crazy about me, and of course, he didn't want any other guys trying to get my attention. This was real love and commitment. What kind of girlfriend would I be to not oblige?
In hindsight, the signs were blaring, but I was too blinded to see myself stumbling. After a long weekend with friends, I got into the car to leave feeling deliriously happy to have soaked up time with my favorite people. Just a few minutes down the road, he started in. "Did you notice your friends didn't talk to you as much as normal this weekend?" Brad began. "It seemed like you were left out. Are you sure they really wanted us there?" The exhilaration at a perfect weekend gave way to doubt and uncertainty. "I'm just trying to look out for you."
There is so much more I could share about how I walked right into what turned out to be an emotionally and mentally abusive relationship. Even typing that now, so many years later, heightens my senses and puts me on alert. Our relationship lasted three years and during that time I slowly went from blissfully happy and in love to anxiety-ridden. I tried desperately to become what he wanted, but was often told how I couldn't do anything right and was so lucky he was willing to deal with me. My body was mocked and ridiculed as "cow" became a common nickname. He liked my hair a certain way, I dressed appropriately, and was reminded constantly how worthless I was. I was coerced into doing whatever he asked for fear he would leave me. I was hit a few times as punishment for doing something he wasn't happy with. All along he was the star: the tall, dark, and handsome boy next door and I just felt lucky to stand next to him.
In my case, I got out of the relationship, but only when he ended it. At the time I was devastated because I did truly believe that no one else would want or love me. I struggled to deal with the extreme anxiety of hearing from him every now and then via text, but it wasn't to say hi: it was almost to keep tabs on me. About a year after our breakup, the messages also ended. In hindsight, I can't say if he really knew what he was doing, or how it damaged me. I would hope so, but on the other hand, I know I didn't know myself, and I never discussed what was happening with him. It wasn't until I sought out therapy a few years later and heard my therapist use the term "abuse" that it clicked, and even then it took a long time to register that I was once in an abusive relationship. What I experienced pales in comparison to what many other women have. Regardless of the severity, it isn't ok and no one has the right to treat you with anything other than respect.
Evan Rachel Wood recently came forward publicly naming Marilyn Manson as someone who abused and brainwashed her for years. The story brought me to tears because brainwash is exactly the word that fits in abuse. Never did I doubt my ex; never did I think I was being abused. I thought I just wasn't enough. Fast forward what feels like lifetimes later: I have a wonderful husband that I love. He is my rock: strong and steady but kind and protective. I have beautiful children who I will spend my life teaching how to treat others. Everything I was told I would never have or be encompasses my daily life. I have rebuilt myself. I am much stronger and more independent. Still, to this day, only my husband and therapist know the details of my experience, and I have no desire for anyone else to know. While it may explain a lot to others, I want to move forward as a better person and take the credit for rising above those circumstances. I am loved. I am worthy. And I am deserving of all the happiness in the world.