It's that time of year again. As soon as New Year's passes the heart-shaped boxes of chocolates hit the shelves and much to my excitement the Brach's candy hearts fill the aisle. Happy Valentine's Day folks. Other than the sweets, I have never LOVED this Hallmark holiday. I remember the days of puppy love and celebrating with old boyfriends in college and high school. Cue the awwww. But wouldn't you know it, once I had the partner and relationship I always dreamed about Valentine's Day became far less significant. Look, don't get me wrong, it's nice to share the love. I enjoy sending out Valentine cards to my friends and having my 4-year-old send cards to his friends at school. But for me, and my husband for that matter, we just don't celebrate Valentine's Day on Feb. 14.
I don't want to sound like a Grinch, but it's true. Save your money on the cards, the flowers, and hold the chocolate. (I just had a baby, I don't need it anyway.) Valentine's Day just isn't for us. Year after year, we glaze over it. Sure, maybe we will pour a glass of wine and say cheers, but nothing special goes on. One year while dating, he was traveling for work and his best friend and I went to dinner. Last year, I didn't even get a card and that's ok. It's not because we forgot or because we don't care. The truth of the matter is we don't need it because we tend to celebrate all year long.
You see my husband, he's one of the good ones. I don't want to brag, but he is one of the really good ones and I don't need Valentine's Day to tell me that. It can be any old Tuesday and I will receive a special note for no reason. He often plans surprise date nights when we need it the most. And most importantly, he has the keen ability to know when to say I love and appreciate you. I could go on and on. I used to laugh and say he could teach a masterclass on how to really treat your partner. (No joke.) He is my other half, my better half in fact, and not a day goes by, Valentine's or otherwise, where I don't appreciate what he does for our family. This January we were lucky enough to complete our family of four with the addition of a baby girl. Seeing my husband love this little one is one of the most precious gifts I have ever received. He is truly the love of my life and I don't need Hallmark to remind me of that.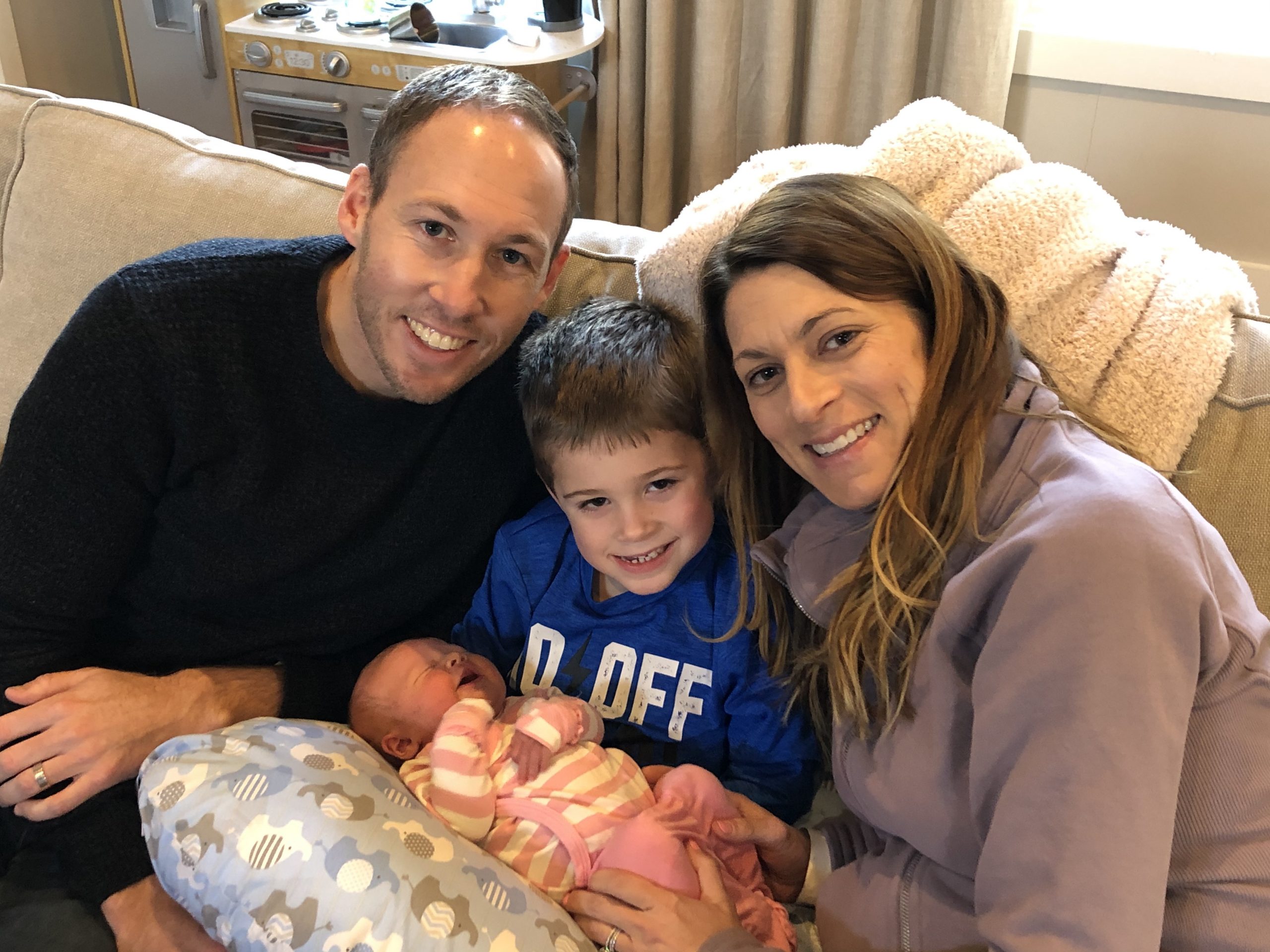 Valentine's Day is fun, or it should be. I wish I liked it more, I do and I apologize for all those cupids out there. (If it makes you feel any better I do appreciate February 14th more than Halloween, but that's another post entirely.) However, I will admit it's a product of a partner that knows how to celebrate us on any given Sunday and spoil me more than I deserve sometimes. I don't need Valentine's Day to remind me to acknowledge our love, I'm lucky enough to get that all year long.