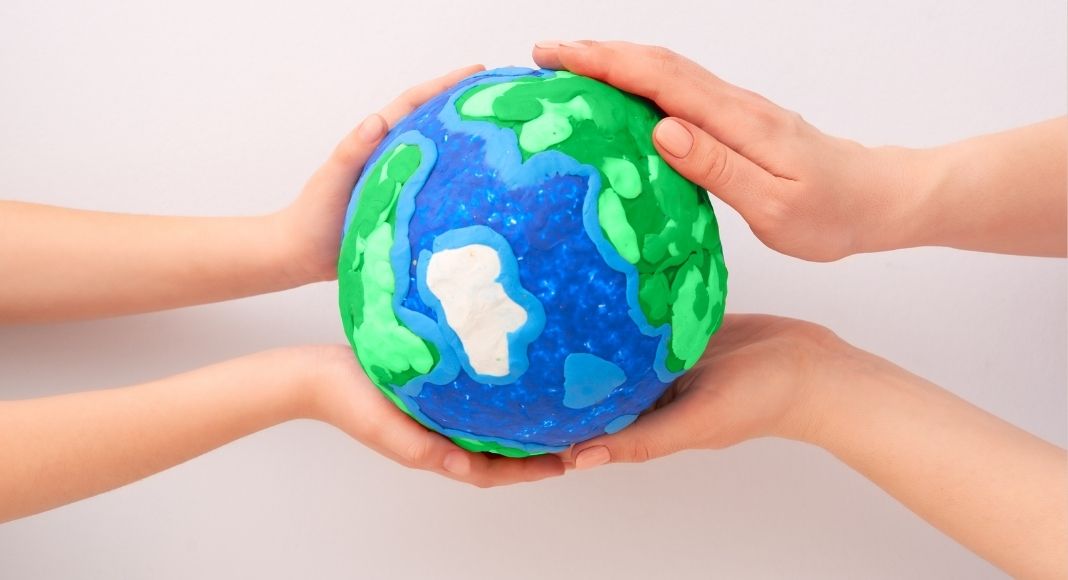 It's Earth Day! Instead of going out and spending more money on toys, games, and activities for your kids, why not save your money and the earth by using items in your own house to entertain your kids? Half of the fun is making it and the other half is enjoying the creation. Most of these items are things you already have around your house or things you can easily collect over a period of time. Mother Earth has given us so much, so now it is time to fill your house with reused items rather than filling your Target cart.
Earth Day is a prominent day in our nation's history, as it marks the anniversary of the first Earth Day on April 22, 1970. Twenty million people demonstrated the importance of taking care of our planet. As five decades have now passed, it is our job to do what we can to continue to make an impact to save our planet, even if it is a small step with reducing, reusing, and recycling.
Most of the time, my kids' favorite crafts and projects are ones that took a little more effort in being creative. As a teacher, I love to provide kids with opportunities to build, create, and use their problem-solving skills (STEM or STEAM). This not only teaches kids to plan and use resources but also helps them problem solve when something does not turn out the way they wanted it to the first time. What a humbling experience!
So why not let Earth Day be the day you start collecting, creating, and problem-solving with your own child.
Below are a few of the items that you could start collecting to create something out of nothing. Many of the items are meant to be played with or used, rather than just a pretty craft that sits and collects dust on a shelf. In our house, we like to create things that have a purpose and we can continue to use them over and over, like Pipecleaner Super Heros!
Check out some of the ideas below and take a look at my Pinterest Board below for the links to many of these items listed below.
Milk Cartons
Bird feeder

Buildings for play people

Animals (with some tissue paper)

Planters
Empty Toilet Paper Rolls
Binoculars

Trees for Dinosaur land

Train/cars

Peanut Butter bird feeder

Firework stamps

Bracelets

Word Projectors

Rockets
Cardboard Boxes
Washer/Dryer

Rocket

Car for movie night

Castle

Play Kitchen

Gas pump

Little People Ski Ramp

Boat
Egg Cartons
Traffic cones for cars/trucks

Animals/creatures
Ship
Helicopters
Animal noses
Pretend egg cartons for a play kitchen (we cut ours in half)
Flowers (additional items needed)
Wreath
Wine Corks
Sailboats

Stamps

Animal & people figurines

Magnets

Storybook characters/scenes
Miscellaneous Items
Jump ropes (from old t-shirts)

Baskets (magazines)

Musical instruments (cans, lids, etc.)

Crayons (used crayons)

Sticky Wall (contact paper with leftover craft items)

Putt-Putt course (legos, cardstock, construction paper)

Birdhouse (popsicle sticks)

Use the items for your play kitchen (yarn=pasta)
Use the list above to find a few things that you usually dispose of, repurpose them, and then find some items that might interest your child(ren). Once you've done that, find a rainy day and get busy creating. Don't forget to have a conversation with your child this Earth Day about the importance of reusing something.
Did something catch your eye? Go check out my Pinterest board for all the links to these items and more! We would love to see what you made. Share and tag us in it!