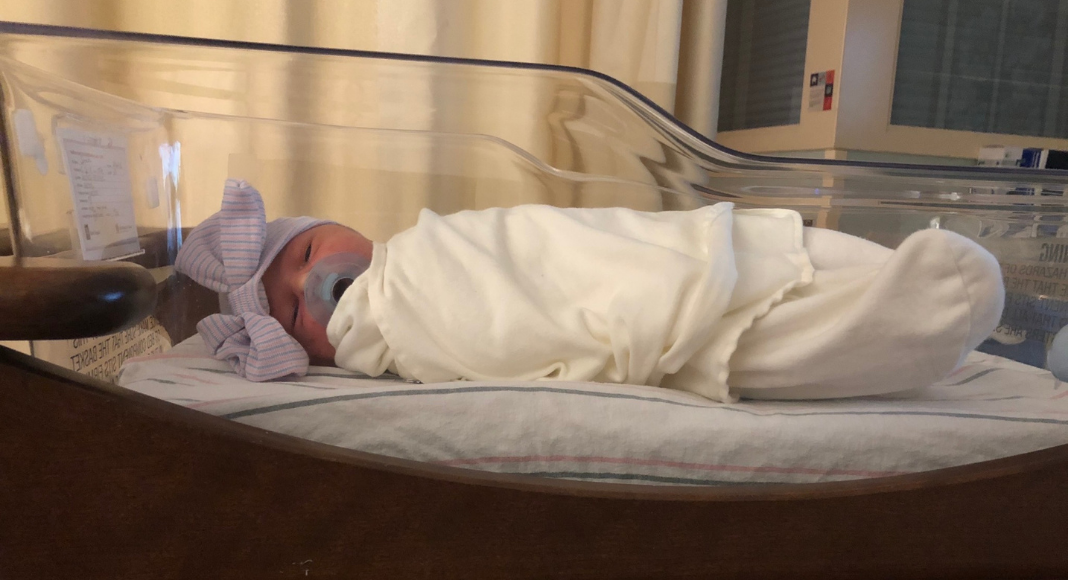 Both of my children were born at IU Health North Hospital in Carmel, a little over three years apart. The birthing experiences were very different from each other. One was typical, one was not. Though they were very different, one thing remained the same – the staff provided ample comfort and exceptional care. As I look back at my IU Health North Hospital birth story and experiences, the feeling I remember the most was being cared for, both physically and emotionally.
We put our trust in IU Health North Hospital, and
they
delivered.
With my son, I went into labor on my own and we did a mad dash to the hospital late at night. We were greeted by the front desk staff and ushered into the triage area as quickly as the contractions were coming. It all happened in a textbook manner; I put on my hospital gown moments before my water broke, we were sent to the delivery room, and I was ready for an epidural within minutes. My husband was very inquisitive throughout the whole process, asking questions and chatting with the staff while they went about their work. By 6 pm that night, I delivered a healthy baby boy during halftime of the Colts game and family members came rushing in to celebrate in the room with us.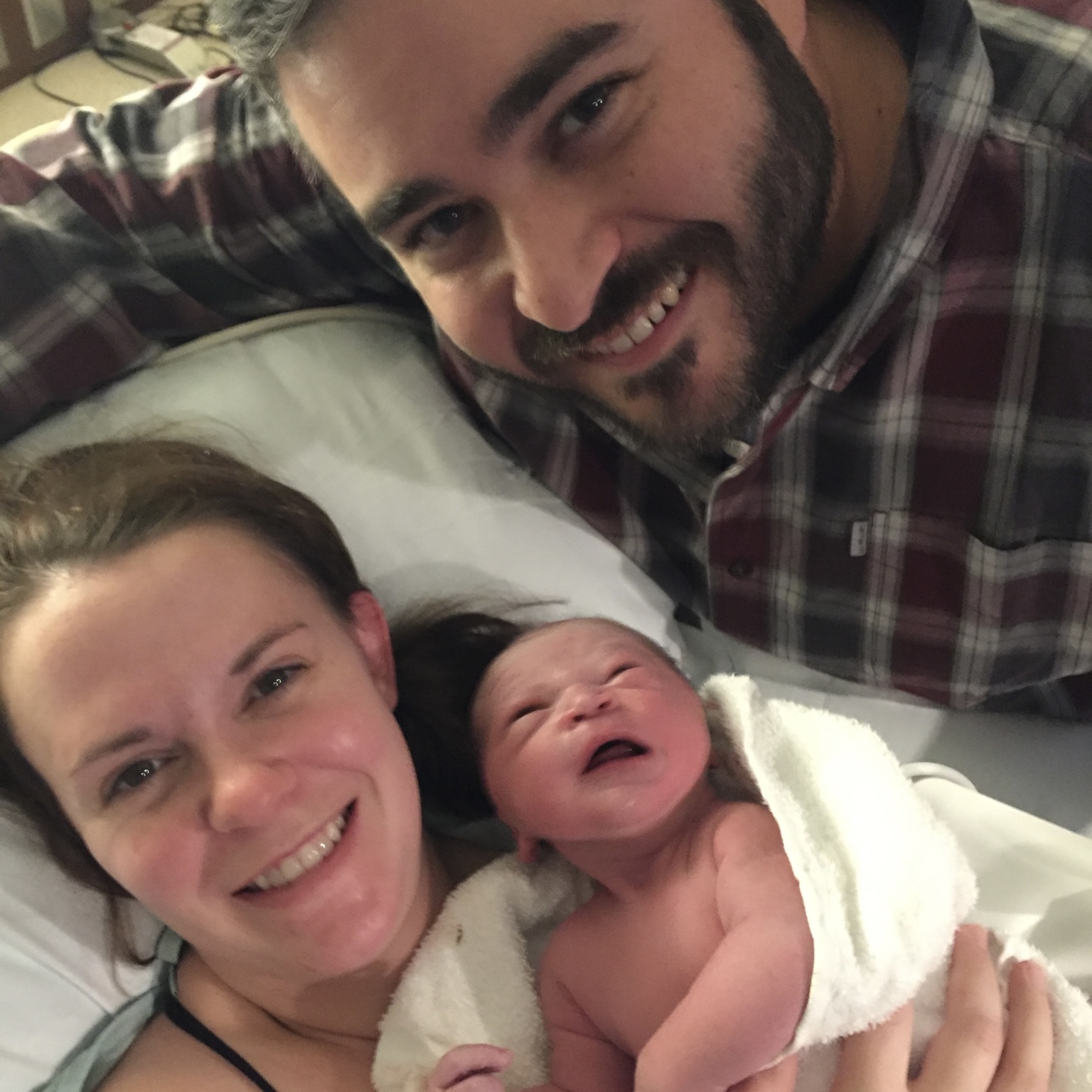 But my second pregnancy and IU Health North Hospital birth story went a little bit differently.
Three years later with my daughter, we showed up at our scheduled induction and, though we were nervous, it was not a mad dash. My biggest concern was if I could gulp down a few sips of coffee before the strenuous day began. We walked in at 6 am and I still remember being greeted by the friendly front desk staff while I awkwardly said, "Hi. We are here to have a baby." We were again ushered into our room. My husband was again very inquisitive throughout the process – nurses are the most patient people in the world.
By 6 pm that night, I delivered a baby girl that had fluid in her lungs and wasn't breathing on her own. Before I had time to catch my breath from pushing, she was rushed to the NICU at Riley Hospital for Children at IU Health North. The hospital had strict restrictions for cold & flu season (three months prior to the pandemic) and I was in a quiet room with my mom and dad, no celebration, waiting to hear from my husband if our daughter would be okay.
Exceptional Care in an Extraordinary Situation
I'll never forget how well the delivery nurse, Lauren, comforted me as she helped transition me to my postpartum room. We even nominated her for a Daisy Award because she was amazing. She could tell I had tunnel vision for my daughter's condition and that I didn't care how I was doing, so she soothed me and distracted me from thinking the worst. She talked me through the process of my postpartum care, making sure to emphasize I would be able to visit my daughter once I was cleared by the doctor. When I got the text from my husband that our daughter would be okay, I finally felt like I could breathe.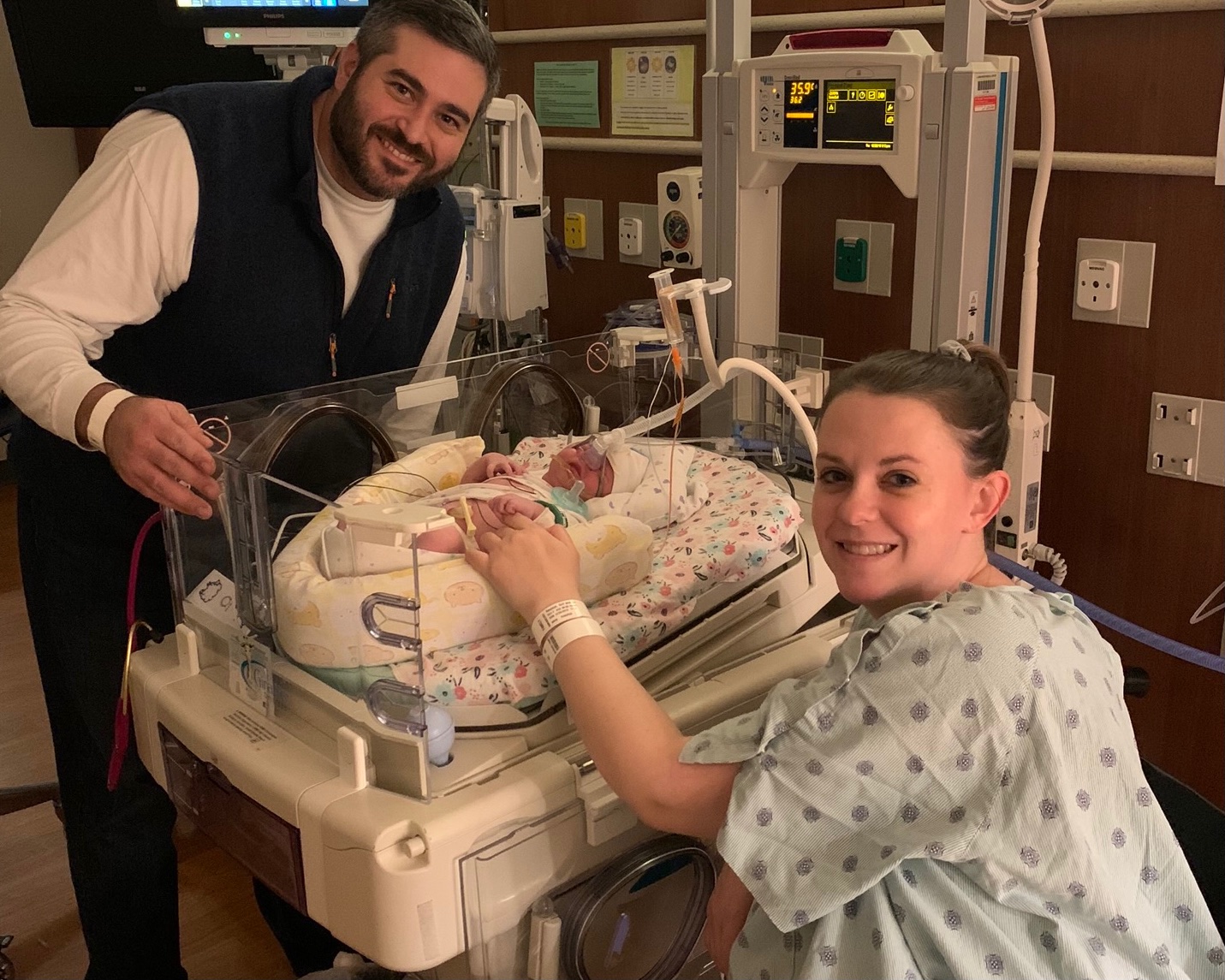 Like I mentioned, the NICU staff was very quick to take our daughter to their unit. So quick, in fact, that she was released days earlier than originally expected. My husband and I will never forget their comforting presence while our daughter was connected to a multitude of tubes. I don't remember how many times we made the trip from our room to the NICU, but at the time, it didn't feel like enough. I was desperate to have her with me, and it was difficult to see her lying there, with IVs in her little arm. But, we knew she was in great hands. For those moms that have to watch their babies in the NICU for an extended period of time, my heart goes out to you.
There is a special place in heaven for postpartum nurses.
My postpartum experiences were also very different from each other. With my son, I was determined to breastfeed and stopped at nothing to keep at my pumping schedule while working with the lactation consultant throughout my postpartum stay. With my daughter, I only met with the lactation consultant one time in the NICU before I decided to give up breastfeeding. I pumped maybe once before I decided it just was not worth the stress. The staff could not have been more supportive of either decision. And for that, I am very grateful.
If you have been able to give birth, you know the experience of a postpartum stay. They are extremely intimate – someone you just met is all of a sudden in the bathroom helping you after you gave birth to a child. They see everything, and there's no way to be modest in those moments. What could have been embarrassing situations were handled with grace and patience. Each nurse that came in for the routine checks after giving birth was kind, almost maternal, and didn't flinch one bit.
Everyone that we came into contact with in both experiences – the entry staff, the delivery staff, the anesthesiologists, my OB, the lactation consultants, the NICU staff, and the postpartum staff – took great care of me.
I had two very different birth experiences, but one thing remained consistent – the staff at IU Health North Hospital did a wonderful job of making me and my husband feel comfortable while welcoming our children into the world.
---

Indiana University Health
Named among the "Best Hospitals in America" by U.S. News & World Report for 23 consecutive years, Indiana University Health is dedicated to providing a unified standard of preeminent, patient-centered care. A unique partnership with Indiana University School of Medicine – one of the nation's leading medical schools – gives our highly skilled physicians access to innovative treatments using the latest research and technology. Learn more at iuhealth.org.