There are so many benefits of reading with your children. It can spark their imagination, expand their world, and so much more. If you're not sure where to start here are some outstanding picture books written by Indiana authors!
CAN I BE YOUR DOG? By Troy Cummings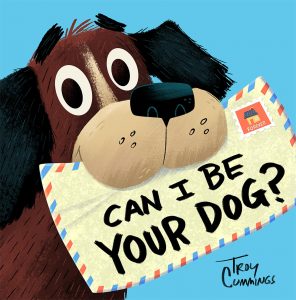 Arfy the dog is searching for a family in CAN I BE YOUR DOG? Written as back-and-forth letters between Arfy and potential people, the story is funny and engaging for kids (and one of my kids' current favorites on this list!). Troy Cummings is a New York Times bestselling author/illustrator and has published over fifty children's books, so chances are, he has a book that will fit the interests of any of your kids!
Author Website: http://www.troycummings.net
FINDING BEAUTY by Talitha Shipman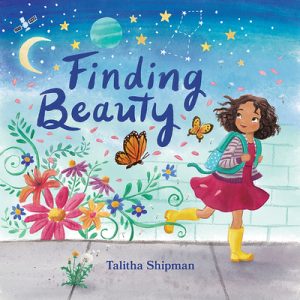 FINDING BEAUTY illustrates how beauty is found both outside and inside of us. It's an encouraging story with gorgeous illustrations, reminding us that beauty can be found in many places, from nature to music to math. FINDING BEAUTY is Talitha Shipman's author/illustrator debut, but she has illustrated many other wonderful books that you can check out on her website.
Author Website: http://www.talithashipman.com/books-good
GRACE AND BOX by Kim Howard (illustrated by Megan Lotter)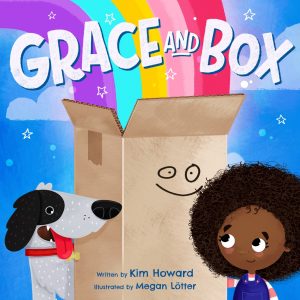 GRACE AND BOX is an imaginative picture book about a little girl and all the creative adventures she goes on with her refrigerator box friend. Featuring themes of friendship, problem-solving, and STEAM, your kids will love watching Box transform for each new adventure. After reading, your kids might feel inspired to create some box creations of their own!
Author Website: www.kimhowardbooks.com
QUEEN OF PHYSICS: HOW WU CHIEN SHIUNG HELPED UNLOCK THE SECRETS OF THE ATOM by Teresa Robeson (illustrated by Rebecca Huang)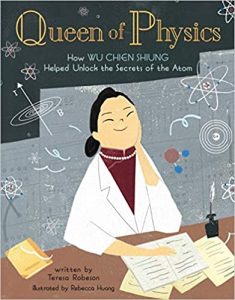 This award-winning, inspiring picture book tells the story of Wu Chien, a famous physicist from China who had to overcome barriers to rise to success in her field. QUEEN OF PHYSICS earned a starred review from Booklist, who wrote, "Wu Chien Shiung's story is remarkable—and so is the way this book does it justice."
Author Website: https://www.teresarobeson.com
SLICKETY QUICK: POEMS ABOUT SHARKS by Skila Brown (illustrated by Bob Kolar)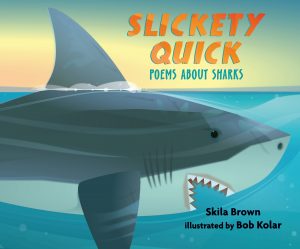 An excellent non-fiction addition to your picture book collection, SLICKETY QUICK: POEMS ABOUT SHARKS features poems about fourteen shark species. Learning about sharks has never been more fun with interesting facts woven through the book and beautiful illustrations!
Author Website: http://skilabrown.com/about/
THE THINGITY-JIG by Kathleen Doherty (illustrated by Kristyna Litten)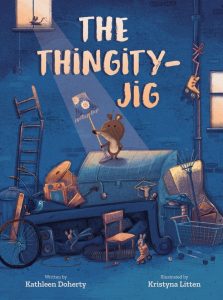 This book is such a fun read-aloud! Join Bear as he solves a problem through invention and trial-and-error, as you read great phrases like "Rolly-Rumpity" along the way. THE THINGITY-JIG earned a starred review from Kirkus Reviews. Another great thing about this author, besides her delightful books—Doherty donates all of her earnings from her books to St. Jude Children's Research Hospital and Riley Hospital for Children.
Author Website: https://kathleendohertyauthor.com
TWO IS ENOUGH by Janna Mathias (illustrated by Tuesday Mourning)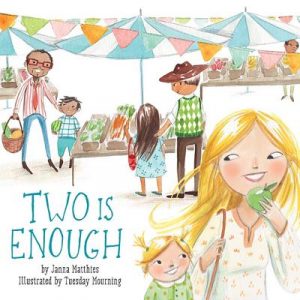 This lovely picture book reminds kids that two can be enough for a warm, loving family. The New York Times writes, "Each sweetly illustrated page is just a glimpse of everyday life, but for children in two-person families surrounded by bigger clans, also a reminder of the immense love in their own homes, too."
Author Website: http://jannamatthies.blogspot.com
Y IS FOR YET: A GROWTH MINDSET ALPHABET by Shannon Anderson (illustrated by Jake Souva)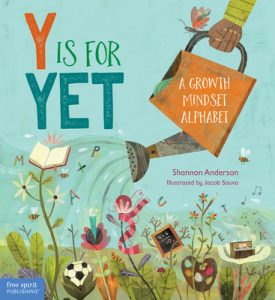 Following an ABC format, Y IS FOR YET helps kids adopt a growth mindset as they consider how learning is a process—not just luck of talent. This book helps kids reframe and learn from mistakes while also developing resiliency.
Author Website: https://www.shannonisteaching.com
Want to find some of the books on this list easily? A great way is through the Indianapolis Public Library system, the Indiana State Library (which has an entire area devoted to Indiana authors called the Indiana Young Readers Center), or online through Apps like Libby that connect with your local library card. If purchasing a book, consider shopping local at your favorite bookstore or through Indiebound.
Did you know there are over 100 authors from Indiana? To find out about many more authors from all around the state, check out this list from Indiana Young Reader's Center.