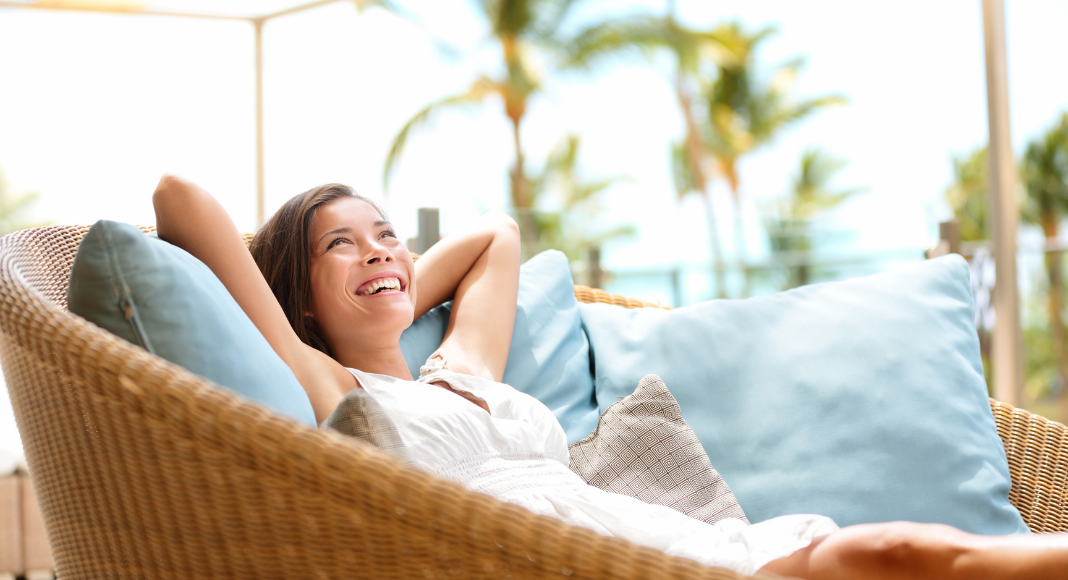 Ok, I admit it; I'm the Clark Griswold of just about every holiday. Yes, Ellen, I set standards that no family activity can live up to. And… Mother's Day is no exception, but probably not for the reasons you'd think. When it comes to Christmas, Easter, birthdays, and graduations, I'm Pinterest surfing months in advance, filling notebooks and online shopping carts with every last thematic detail. But, when May finally rolls around, and I'm peacefully recovering from a Christmas prep hangover and a fiscal first-quarter onslaught of five birthdays and Easter, my mind shifts gears to … well, me.
In all honesty (and with maybe a hint of martyrdom), I spend 364 days of the year completely devoted to serving and supporting my husband and eight kids. So on Mother's Day, you might be surprised to hear what a mom-of-many really wants: nothing! Please, for the love of all things, on just this one day of the year, leave me in complete and utter peace. Save the money on flowers. Don't bother with breakfast in bed that I'll just have to clean up later. And, don't make me get dolled up for an over-crowded and over-priced brunch in which I cut everyone else's food between seventeen trips to the bathroom. I. Just. Want. A. Break. Oh … and if it's not too much to ask, please don't make me pay for it the next day with twice as many dishes in the sink or a home that appears to have fallen victim to a dad-was-in-charge-for-the-day-apocalypse.
I am sure this all comes across as utterly ungrateful, but I am also willing to bet that many mothers, especially mothers-of-many like me, are touched out and exhausted from long, consecutive days of around-the-clock caregiving. The role of Mother has defined us, has become the predominant byline in our bios. And this is one day we don't want to rise to the occasion. Every OTHER day is Mother's Day. Those are the days we can celebrate being a mom. The misnomer is the second Sunday in May. A true celebration would be "Only Me Day"… A day not to be a mom. A day to read a smutty magazine without guilt.
Enlist help.
Whether it is your spouse or your wingman, it's time to get real. You need a stand-in who is skilled in the arts of decision-making and crisis management. The last thing you need on your big day is an interruption every time something or someone goes astray.
Communicate… clearly.
Take the guesswork out of the day. It took twenty-five years of marriage, but I have learned that neither my husband nor I am mind readers. Clearly outlining your plan for the day leaves little up for interpretation and removes the crippling disappointment of dashed hopes and expectations.
Speaking of expectations…
A lot of children expect to give their mothers a gift on Mother's Day. It is a blessing to give, and it is important to encourage thoughtfulness. Therefore, here's what I ask for every year… a clean house… and I mean it. Think about what would bless you on your day off. Taking care of that pesky errand you've been avoiding for weeks? A few windows cleaned from days of slobbery dog noses and sticky kid fingers? Those tacky weeds removed from the flower beds? Maybe it is as simple as tackling the mismatched sock pile. Plant those seeds of service now, and see how they grow each year!
Make a plan, sister, make a plan.
Having an entire day just to yourself can feel a little overwhelming. Take some time to consider your bliss. If a day in bed sipping tea and devouring Netflix or a pile of good books is your jam, great! Get those books ready! If you are more of an out-and-about gal, make those appointments early and prepare a mental checklist of all the spots you plan to hit. Trust me, a little indecision can derail a perfectly good day, and the last thing you want is to stumble into your old daily routine.
Follow through. Put down the guilt and go with it.
Mother's Day is a beautiful holiday, and it is important to celebrate the power and strength of the amazing mothers in our lives. We should continually embrace the beauty and femininity and miracle of motherhood. All this mother-of-many is asking for is a little undying adoration and appreciation in the form of a glorious day off.
*Bonus strategy #6: If all else fails go with threats… lots and lots of threats.