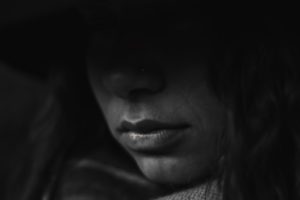 Being a parent to children with disabilities comes with its challenges. There are various therapies, medical appointments, insurance battles, and endless piles of paperwork. These things are expected and have become a routine part of everyday life. What is difficult are the unexpected challenges and emotions that accompany the life of parenting a child whose disability means they may not live as long as you will: these are the deep, dark emotions of anticipatory grief.
I have 3 amazing sons. Two of my sons have Cornelia de Lange Syndrome (CdLS). CdLS is a genetic syndrome that has a vast spectrum of characteristics that differ for each person. Delayed growth and development, cognitive delays, and severe gastrointestinal issues are just a few of the characteristics of an individual with CdLS. The life expectancy of a person with CdLS can vary, but it is fair to say that these children are taken far too soon. The likelihood of a parent outliving a child with CdLS is a cold and terrifying reality as it is with many other syndromes and diseases. For myself, this is where the anticipatory grief sets in.
Anticipatory Grief
Anticipatory grief is extremely common among parents and caregivers. It is the emotions and feelings that one experiences when there is the possibility of an impending loss. I find myself quite familiar with these unwelcomed emotions lately as our CdLS community mourns the loss of another precious child. A mother went to wake her sweet boy on Christmas morning only to find he had peacefully passed away in his sleep. It is an unbearable loss to fathom. My heart breaks for this mother and every other parent who has ever lost a child. It just is not fair. A parent should not have to bury their child. It feels so unnatural.
Our children with CdLS are incredibly fragile. The simplest cold can turn into pneumonia and turn fatal. Flu season is a constant worry and many of us stay away from crowds and public places just to keep our families healthy. At times, the weight of it all catches up with me. I find myself enduring frequent crying spells, and I am overcome with crippling fear and anxiety. Nighttime is usually the time that I most often struggle with these emotions. Everyone in the house is asleep and it is almost too quiet for my liking. I am alone with my thoughts and forced to think of the reality of Cornelia de Lange Syndrome.
Coping
One thing I have learned about anticipatory grief is that I am not alone. These are common feelings and emotions and it is OKAY to allow myself to feel them. When dealing with grief of any kind, it is extremely important to have a strong support system. Close family and/or friends you can confide in to talk about your feelings can help to relieve anxiety and give them an understanding of your situation. I have found social media, particularly Facebook, very helpful in finding online anticipatory grief support groups. It is comforting to know that there is an entire group of individuals out there that are experiencing these same types of emotions and that we can lean on each other for support. I believe it is also important to let your doctor or nurse practitioner know if you are struggling. Overwhelming grief can manifest into health problems and it is easy for a person to overlook aspects of self-care when in the trenches of grief.
Focusing on Life
While anticipatory grief is a very real part of my life, I work my hardest to focus on the positive. I try to not take these special life moments for granted. Although I am incredibly sad sometimes, it is important to not dwell on my sadness. I have learned to consciously make an effort focusing on the amazing and happy moments I share with my boys. I am learning and choosing to focus on life.
To learn more about Cornelia de Lange Syndrome, please visit: www.cdlsusa.org