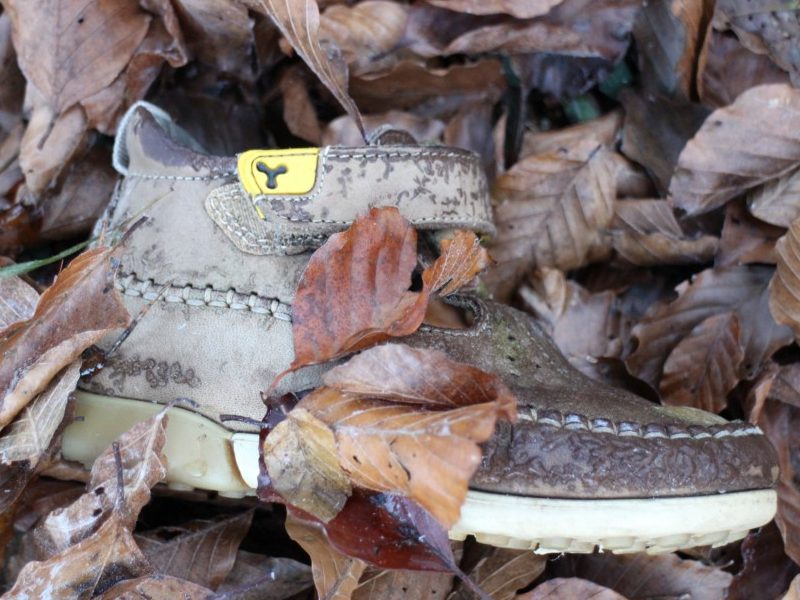 As a parent, I have always been lead to believe that you are supposed to trust those whose sole responsibility is to take care of your children and keep them safe.
However, there are things that can occur that force you to lose faith and result in you being constantly terrified.
On Halloween of 2017, my son went missing.
He's 7 (6 when this happened), bright, but also impressionable. He believes those with authority, even if they contradict what he knows to be true.
He had been riding the same bus for almost a year and a half. Nothing had changed. I am still in disbelief that this even happened.
That day, I went to meet the bus like normal. My son never got off. When I addressed the driver, she said he never got on. She shrugged and shut the door practically in my face. I immediately called the school and no one answered. I called transportation and also did not get an answer. Thinking maybe there was some sort of misunderstanding, I called a neighboring school, where he attends before-care.
The receptionist actually answered the phone. She told me that he wasn't there either. I asked if there was an emergency number of some sort since no one was answering at our actual school. I could not go there in person yet as my other child, my 5-year-old daughter, was not off of her bus. This woman was able to speak to dispatch, who told her that my son got off of another bus.
That could not have possibly been true. I asked for more details and was put on hold.
During this time, my daughter got off her bus. I immediately jumped in my car and sped to the school, hoping to get answers. The receptionist at the neighboring school came back to tell me that the principal was waiting for me. However, when I arrived, I had to buzz the front door 5 times and yell my story to someone to be let in.
When I came in, my son's principal told me that I was the one who was confused, that he rode a different bus and was already dropped off. I yelled again…because there was no way that this could be true!
Luckily there was another office worker there who recognized that there is another child with a similar name. However, I had to explain the differences to the principal, who didn't seem to have a clue as to who my son was, despite the fact that we have had conferences with her before (some in person).
During this time, I was frightened. I saw him out there, alone, looking for me and not being able to find me. He already has a strong fear of losing me somehow. Instead of being able to look for him, I watched as the worker and principal went around a corner to talk in hushed tones.
When she came back, she didn't have any words for me. She didn't even seem upset or mildly shaken. I told her that I didn't have time for this and needed to call the police since NO ONE knew where my son was!
In calling the police, the operator seemed amazed that a township school would allow this to happen. I can see why. However, given all the craziness that has happened with the bus system this year (they switched to a three-tiered bus schedule), I am honestly not surprised. However, what happened cannot go ignored, and I pray that this does not happen to another child!
My daughter witnessed all that happened while I stood at the school. She was as frightened as I was. She was afraid she would never see her brother again.
After talking to the 911 operator, I went home and started looking around my apartment complex, praying for a miracle. I called anywhere and anyone who may have seen my son. I even knocked on a few doors. Nothing.
My daughter and I cried together, scared to death that we had lost him for good. I had a million things running through my head.
Finally, almost 45 minutes later, the principal called to inform me that my son was safe. Apparently, his teacher was out that day, and a substitute had him get on the wrong bus. The driver of that bus was not on a route that went to my apartments but said NOTHING!
My son did not get home until 5:40, and hour and a half later than he should have. When I asked the driver why he took a student that he didn't normally have, he shrugged and said he was just doing what he was told.
Amazingly, my son was not upset. Instead, he was terrified that I was mad at him. Let me be clear here, he did NOTHING wrong. He is a child. He was 6. He should not have to be responsible for his own transportation from school, especially as a normal bus rider. In fact, he knew his bus number and where he was supposed to go, but the substitute, who knew very little about the bus routes, made him get on the wrong bus. He was just doing what he was told!
I wrote an email to his teacher that night, explaining that this goes far beyond injustice. She called me the next day to tell me how sick she was over it and apologized. But, guess who didn't apologize and still hasn't to this day? The principal!
I was shocked by what had happened. I never would have expected something like this was even in the realm of possibility. Most of all, I was shocked by the shear lack of empathy I was shown and the lack of apology. Friends of mine have said that I will most likely never get an apology, since that would be an admission of doing something wrong.
For weeks, I was beside myself. I reached out to friends, asking what I should do. I wrote letters to people higher up, hoping someone would pay attention and finally give me a little peace.
I was contacted by a woman who handles complaints. Her advice? She wanted me to set up a meeting with the principal. What good would that do? This was a woman who tried to convince me that I didn't know what I was talking about when it came to my own child. I also learned that the chief of police was supposed to of been contacted during the incident, which obviously did not happen.
After a month and a half, I was called by the superintendent. He wasn't interested in anything I had to say. He talked over me the entire time, treating me like my emotions and words meant nothing. He also was trying to convince me that the real problem was that my son was not acting responsibly and should have made his own decision. What am I supposed to do with that? Tell my son not to listen to grown-ups and do what he thinks he is SUPPOSED to do?
I was defeated, and I have done very little since. I have had friends tell me to go to television stations to share my story. But honestly, I don't see any good coming out of that. Plus, it would put my son in the spotlight. Again, he did nothing wrong, despite what others have tried to lead me to believe.
As a result of everything that happened that day, my son no longer enjoys school. Every day I go to meet his bus, I hold my breath until I see his face. My daughter still worries too, especially if her bus drops her off first.
If I had the money, I would put him in a private school or move out of this township before my lease is up. However, like most parents, I am bound by my circumstances. I am doing everything I can to repair what was broken, and part of that is sharing my story.
Just because someone is supposed to care for your child doesn't mean they will. That is a sad truth I had to learn the hard way.