Every September my tired, need for routine self takes a deep breath and sighs relief at the new rhythms fall brings. So long, Summer. Don't get me wrong, I love summer. But, there is something so freeing in the expected and consistent schedules that come when Midwestern leaves start turning that beautiful orange hue.
This love for a consistent tempo has only become more true as a mom. Dance class, soccer practice, church activities, etc. The stressful to- and- from becomes almost comforting, knowing that it will happen again and again, week after week. And that I get to watch it grow, change and deepen our family dynamics.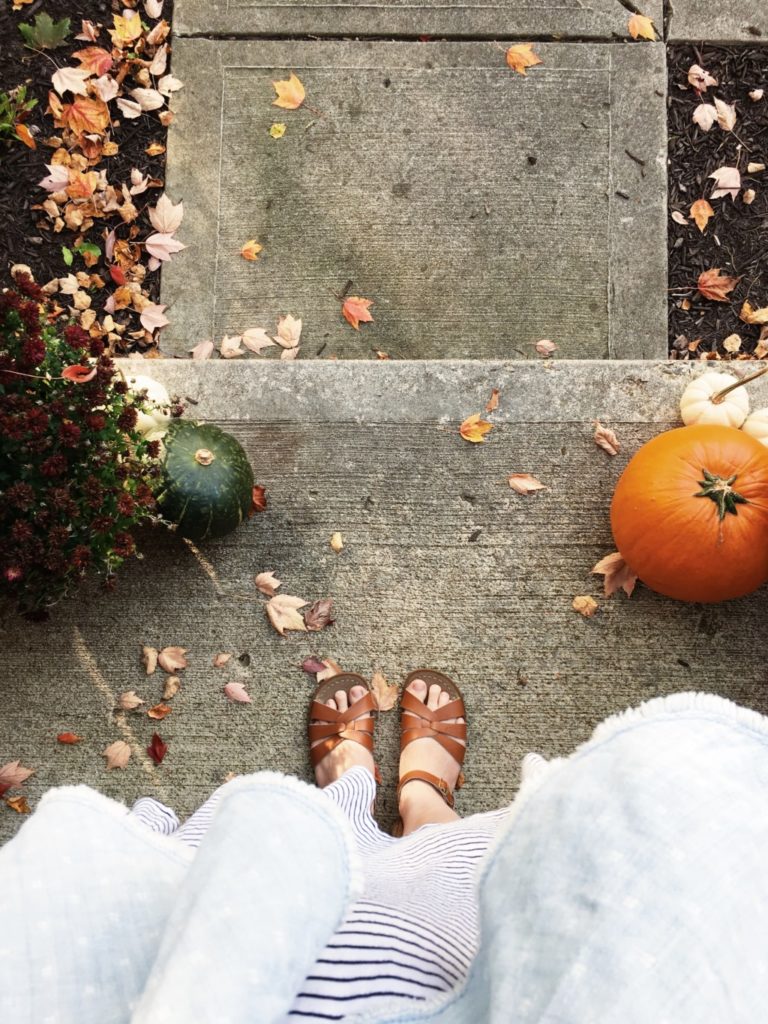 The changing weather provides the opportunity to sit still, cozy up, windows open and gaze on the beginning of a new season, while reflecting with gratefulness on another one coming to a close. The chance to put on jackets and run around outside, giving my kids the attention and play they so desperately crave.
Traditions begin and continue. Apple orchards, pumpkin patches, s'mores over the fire and so on. All the while, taking into account the foundations I am laying for our family and realizing what a gift it is. And thanking God, the most firm foundation, that holds it all together.
Fall rhythms begin the welcoming in of memories to be made, as we slip into new seasons and relish this sweet life.