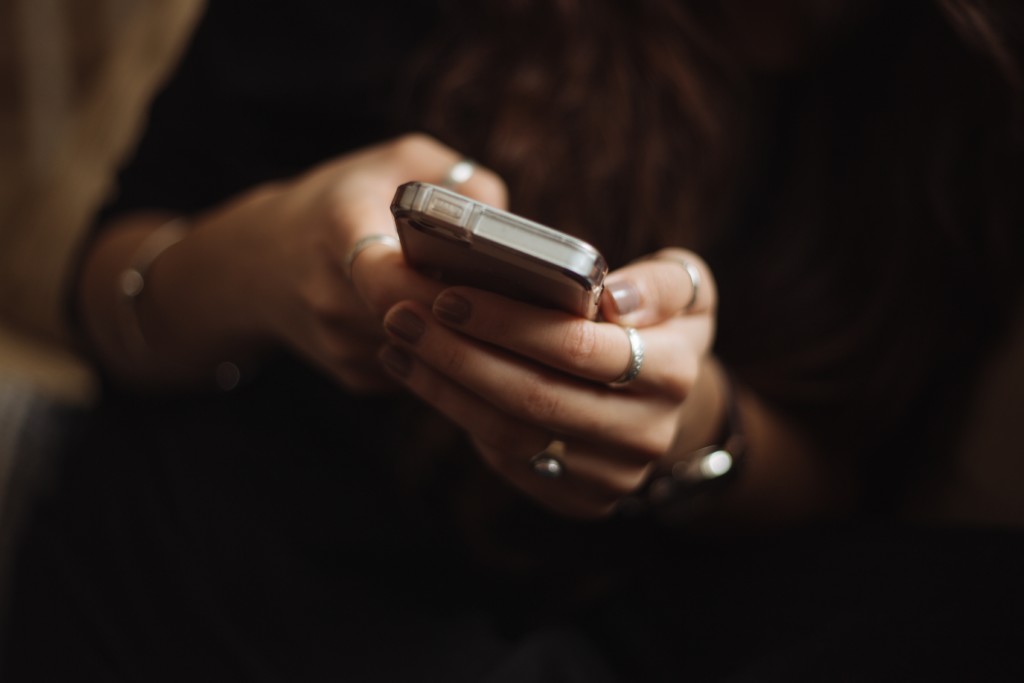 We all know it. We've all seen a report or study on it. Phones have depleted mental wellness in the last decade. The months I step away from social media make me whole again, but in doing ALL THE THINGS that enlighten my spirit and drive me to become independent in business networking relationships, social media is a necessity. It's time to turn a foe into a friend. What does this mean? Here are some ways and resources, to use our phones and tablets to actually make us WELL again, and some social media accounts that help too. The issue I ran into was how exactly to categorize them because there again…just. So. Much. Info. Coming at us. 24/7. Some are services, some are just inspirational, but they all seem to help me get through those "off days" when I'm in need or provide me an unexpected boost.
Best of Instagram: Here are some accounts/pages that promote positivity, joy, and authenticity (basically these are the poignant giants, up against the fakery of the 'Gram)
For the moms: Jo Love @lobellalove_jo
Postpartum and Perinatal Moods warrior: check. Award winner: check. Podcaster on mental health: check. She is the creator and main promoter of my favorite mantra: #slowmonday. I rush and generally live in an odd panic vibe on Mondays, but with her posts, I am reminded that the rush is all in my own control and devices.
For the guys: Luke Ambler @lukeambleruk
He's a former professional rugby player who realized after his brother-in-law's suicide, that men do need to drop the stigmas and get talking about mental health. Several years ago he originated the #itsokaytotalk campaign to gather the masses online.
For the person battling sobriety: Plug the Jug @plugthejug
Being a creative mind, I can't stomach many boring quotes online or quotes we have all seen a million times (Live Laugh Love makes me cringe – Ack!). Plug the Jug posts all kinds of motivational notions – from the reminders on money saved by not imbibing frivolously, to the health tips and just positive vibes, this account is where it's at! Take this one for instance, "Shout out to all the plants growing through concrete!" Shout out, indeed, beautiful humans!
For the family or parent seeking a feeling of acceptance in their choices and individuality:

Glennon Doyle @glennondoyle; Long-story-short, she's an author who was married to a man, they had a brood of kids, and then they divorced. She now has a beautiful marriage with US Soccer Star Abby Wambach. All while Glennon's ex is still very much involved and supportive. Glennon and Abby often tour together and do public engagements around the country, talking about their life as parents and sounding off on INCLUSION, bullying, overcoming, and sobriety. Both women are sober after their separate struggles with the bottle.
Hashtags to follow: #mentalhealthawareness #mentalhealth #therapy #mindfulness

For a couple years now, users have been able to follow actual hashtags, and some great gems of motivation and peace pop up from any user at any time that uses these in their post. Simple.
Best Apps and How I Use Them:
Spotify, YES SPOTIFY! Here's a trick guys, the sounds you might be paying $60/yr for on apps to help you stay calm, fall asleep, or meditate – they are right there on Spotify with a simple correctness in search terms. Artists I love: Marconi Union – a study done by researchers showed a proven drop in listeners' blood pressure. No-brainer! Next up: Moby, YES MOBY! Little did we all know that the man has put out not one, but TWO sleep ambient albums. Right there on your Spotify, guys! Finally, "Sleep Stories," just search the playlist, and thank me later.

Shine; Excellent for reminding me that I need to consciously stop and consider my moods and emotions as well as pause for self-care – especially when I'm busy. I particularly love the goal-setting features and the encouragement to do things like work out (when it's pouring rain and I really don't wanna).

Betterhelp (therapy app) and also TEENCOUNSELING (therapy app for teens); both of these are $45ish/wk, but the key piece that separates these from others is that they are both HIPAA compliant which means confidentiality and also a practice of morals that matches a certified in-person therapy consultant. Just to give you insight into in-person therapy, it can range from free (God bless amazing insurance if you have this coverage), to $150-200/hr. However, I've polled many a gal pal in therapy and the average is about $50/hr, so once weekly, this online app therapy option might be a great way to seek counseling within that little phone of yours AND WITHOUT AN APPOINTMENT (WOO!)!
Miscellaneous Resources Online:
Postpartum Support International https://www.postpartum.net/ (PSI); Great resources for parents with signs and symptoms of any range of perinatal or postpartum mood, anxiety, or depression signs. Membership furthers your resources on this site, but they do have many posts and opportunities for the community to come together for support.
http://Mentalhealthfirstaid.org: Every genre and person is given a spotlight of statistic and resources on this site. Excellent if you are trying to understand your own emotional well-being, but also great if you are trying to help someone and need information. Subscribing can lend you even more in-depth information.
http://mytherapyapp.com; Great blogs on this site and running lists for things like Parkinson's resources and dietary how-to, to help guide you in your own journey to mental wellness. One thing I wanted to point out that they have in their features is a reminder for medications, and missing one day can simply shake an entire week, so this could be ideal for those taking multiple meds at different times in a single day!
You now have what might be the most vital homework assignment of your life. Our mental health should be at the top of our priorities list. Go explore, and remember, you are beautiful.