It's that time of year again – the holidays are upon us! Indianapolis Moms Blog is a strong supporter of our local businesses and want to encourage you to shop small this season. We have rounded up a list of our favorite shops and businesses in and around Indianapolis to help you find that perfect gift for your friends and family this holiday season. Be sure to post your purchases on social media and use the hashtag #shopINDY to show your love to these brands!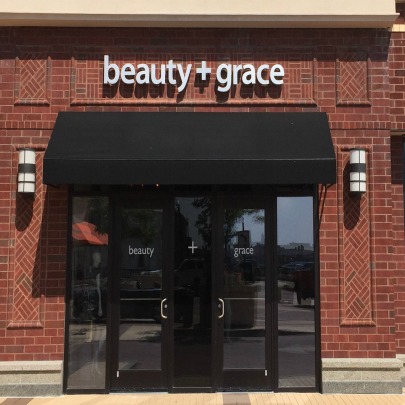 beauty + grace is an upscale clothing store which features 38 designers from around the world including Current/Elliott, Sundry, Monrow, Etienne Marcel, Bella Dahl, Black Orchid, Zadwig & Voltaire, Nesh, Strom, Dolce Vita, Free People Shoes and more. We have two store locations at Carmel City Center and the Fashion Mall, located in the old Pottery Barn Kids Space. Please make sure to stop by our Carmel location as you can view 17 different styles of denim chained to our ceiling and 14 styles of Fall/Winter shoes showcased on old Carmel telephone poles. Please also preview our designers on Instagram @shopbeautyandgrace. You can also shop online 24/7 and view our calendar of fashion events at www.shopbeautyandgrace.com.
Kits & Kaboodle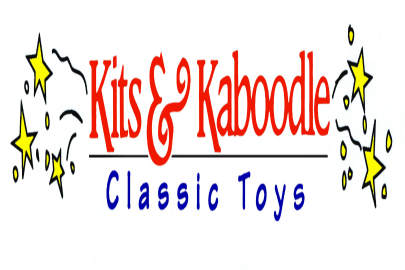 Kits & Kaboodle Classic Toys takes tremendous pride in providing safe, specialty toys, which are designed with a focus on what the child can do, rather than what the toy can do. Our toys provide children with quality, healthy materials that have high play value. Many of our manufacturers create toys with sensitivity toward our environment.
Boomerang Boutique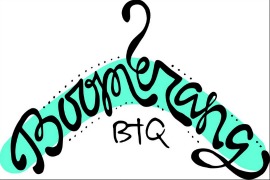 Boomerang Boutique started out as a small women's boutique in downtown Indianapolis, Indiana, established in November of 2013. This little gem on "Mass. Ave" has grown into an online shop, a boutique on wheels, and features a booming t-shirt line, @FeliciaTees designed by the owner, Felicia. The shop carries an eclectic mix of new and local items from clothing and accessories, to house wares and gifts.
Boomerang because Style Always Comes Back Around.

Bash Boutique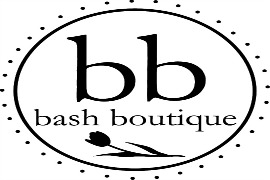 Monon Coffee Company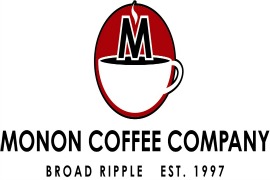 Established in 1997, Monon Coffee Company is one of Indianapolis's first independently owned coffee shops. Located in the heart of Broad Ripple and Fall Creek Place, the Monon offers a wide variety of organic fair trade whole bean coffee, specialty espresso drinks and locally made pastries. The Broad Ripple location features a monthly art exhibition and ceramics made by local artists. It's the perfect place to stop in for a custom made gift bag.
Bitty Blue Boutique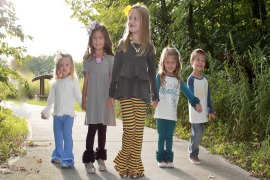 Bitty Blue Boutique was founded by two moms who wanted to offer affordable boutique children's clothing to other moms like themselves. From darling triple ruffled pants to sparkly bows and printed tees – Bitty Blue Boutique offers adorable clothing that won't break the bank!
Hoosier Proud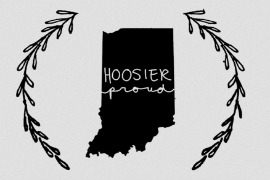 Hoosier Proud makes Indiana apparel and accessories. Everything we sell is created by Hoosiers for Hoosiers, handmade right here in the Hoosier state. Browse our selection for the comfiest Indiana Shirts and great stocking stuffers like our Indiana Stickers, or even dress up your little Hoosier with our Indiana kids apparel.
Magnolia Boutique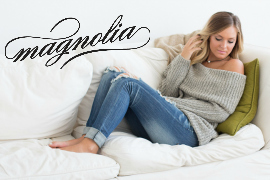 Magnolia was founded by a Fashion Merchandiser turned stay at home Mom. She realized that many women (like herself) didn't have the time to spend hours searching the mall for the perfect outfit.
Magnolia Boutique was born to provide you with a well edited, budget friendly selection of on-trend styles that help you find your own unique look. We offer easy local pick up at our office in Franklin, as well as free shipping on all U.S. orders. We offer weekly sales, new arrivals, and contests!
Roman & Leo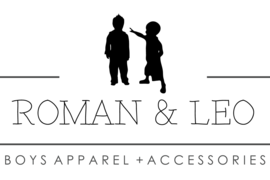 Roman & Leo is bringing the most trend-setting boys' apparel and accessories to one place online (and locally to Fishers, Indiana) for fashion forward mamas who want to dress their boys better! We felt it was time to provide a shop that focuses on boys apparel and features modern and urban styles for little guys!
Finch + Fountain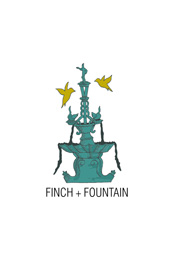 Finch + Fountain want to make parenting as practical and as fun as possible. We sell wet bags for cloth diapers, changes of clothes, swimwear and food on the go and soft baby shoes for little feet just starting to make their way. Each item is handmade by me, right here in Indianapolis, IN for the little ones that you love.