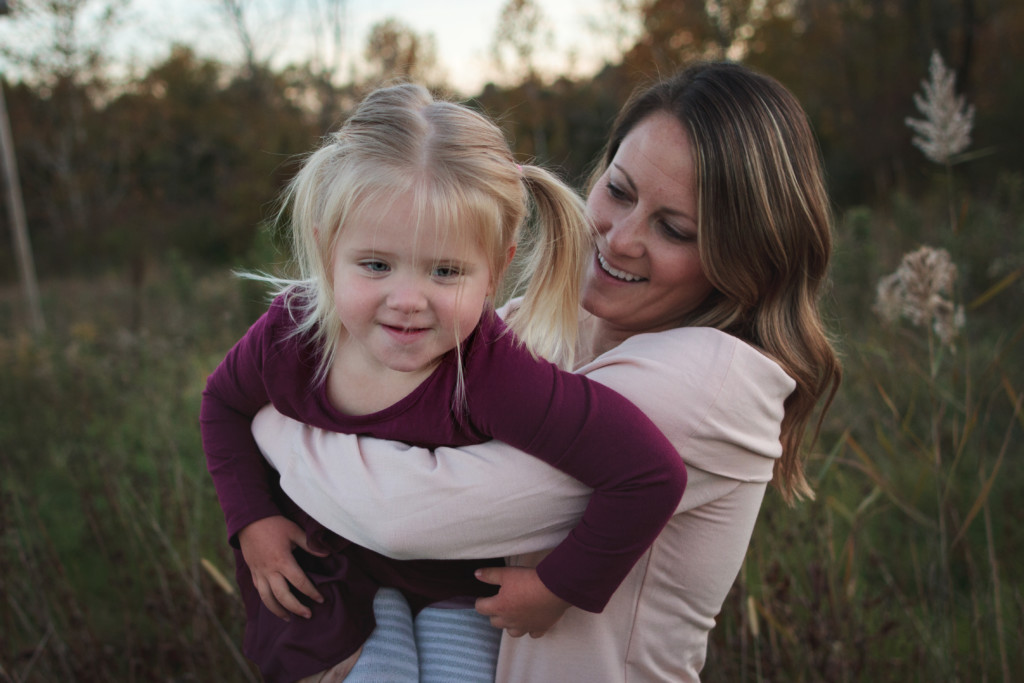 April is Occupational Therapy Month. An occupational therapist or occupational therapy assistant is an important profession that helps people across the lifespan participate in the things they want and need to do through the therapeutic use of everyday activities.
---
At my daughter's two year checkup at the pediatrician, he asked me how many words I thought she had in her vocabulary. It took me a minute until I realized that it wasn't that many, especially compared to her older brother and sister. So he told me to come back in three months so we could evaluate it again and based on her progress, he'd make a referral to First Steps for us.
Over the next few weeks, I started to notice how her anger bursts and fits were related to her inability to communicate with us. And the fits started occurring more frequently and lasting longer, especially when I couldn't understand what she was trying to tell me or get her what she wanted. I decided to call her pediatrician back a few weeks after our appointment and requested a referral. First Steps got our evaluation in quickly and decided that my daughter would benefit from both speech and occupational therapy to help teach her coping strategies for these loud outbursts. Being a teacher, I was familiar with her goals and the IEP process, which ultimately helped with the entire process. Her speech teacher would visit her once a week at school for an hour and her OT would do the same, both on different days. I was relieved to finally get some help with our independently fiesty child but also couldn't help but question whether this was the answer.
My daughter began her First Step services after the new year. During that time the director at her school contacted us to have called a meeting with my husband and me to discuss her behavior. I could sense their frustrations with her and as a parent, it broke me. I was taking all the necessary steps to help my child be successful and the last thing I needed was not feeling like her teachers were on her side. Unfortunately, over the next few weeks, things got worse. My daughter didn't want to go to school, she was throwing fits in the classroom and I was constantly being reminded by these teachers through notes and text messages of her horrible behavior. I knew this wasn't the solution for her but leaving my job right then wasn't an option. Emotionally I was a wreck and I felt like a failure as a mom.
Until that one day, I got a text from Ms. Pam.
One Thursday morning I got a text from Ms. Pam while I was teaching. Because all of my recent interactions from her teachers had been negative, I was afraid to open it. However, the text was a picture of this huge block tower that my daughter had built. Ms. Pam wanted to share with me how proud she was of my daughter for building it and I'll never forget her text, "She is absolutely brilliant." After weeks of being knocked down, I felt a sense of relief and my eyes swelled with tears. It was that glimmer of hope that not only I needed but I knew it was what my sweet girl deserved. Ms. Pam believed in her. She was going to be her advocate and help her. This was the moment when we saw the light through all of the negative feedback and frustrations.
We continued therapy over the summer and I had decided not to return to teaching so sessions were moved to our home and she was no longer at that school, which was a huge step in the right direction. Slowly the behavior was improving but I was in awe at how Ms. Pam was ever so patient during these outbursts and always had a strategy to bring her back to what she was doing. They played games, sang songs and even practiced sharing (which is not an easy task with a two-year-old.) My daughter was happy to see Ms. Pam each week and I knew she understood that regardless of her behavior, she was there to help her.
When my daughter turned three, she was phased out of First Steps and we were referred to part-time preschool with OT services. I'll never forget having to say goodbye to Ms. Pam. I shut the door and sobbed because I had never been so grateful for someone in my life. Ms. Pam was a game changer. She opened a door that so many teachers had already shut on my daughter. Without Ms. Pam, I can't imagine what direction our year would have taken.
I'll occasionally text updates to Ms. Pam and let her know our progress. My daughter is a whole new child. She's happy, confident and so independent. Yes, she has her moments but now it's a typical 3-year-old outburst and so much more manageable. Ms. Pam was brought into our life for a reason – I'm certain of it. I will forever be grateful for my daughter's OT; the way she believed in her, loved her and encouraged her to move beyond her frustrations and set her up to succeed.
Ms. Pam, thank you.