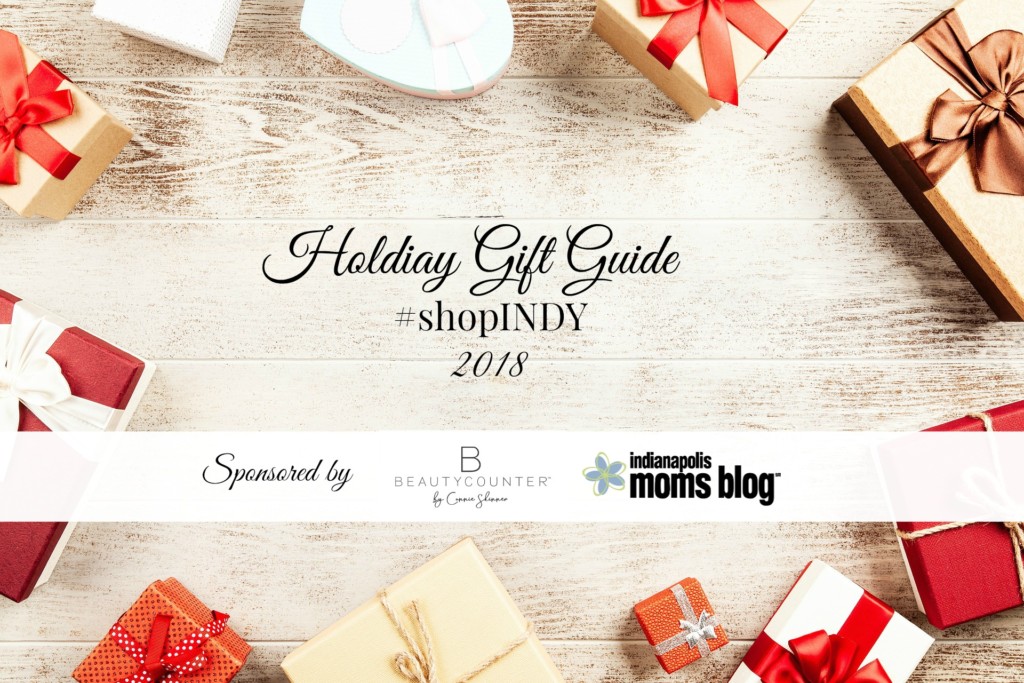 It's that time of year again – the holidays are upon us! Indianapolis Moms Blog is a strong supporter of our local businesses and want to encourage you to shop small this season. We have rounded up a list of our favorite shops and businesses in and around Indianapolis to help you find that perfect gift for your friends and family this holiday season. Be sure to post your purchases on social media and use the hashtag #shopINDY to show your love to these brands!
Special thanks to our Title Sponsor, Beautycounter by Connie Skinner along with the other amazing sponsors that made this guide possible!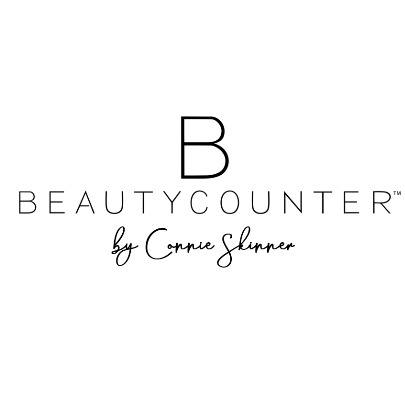 Getting clean, safe personal products into the hands of everyone is a tough job – Beautycounter is all for it! I am a small business owner, mom of four, doctoral candidate, a higher education teaching and learning developer, and a coach's wife. With Beautycounter, I educate communities about clean beauty and offer stunning, safe, and high-performing products for you and the family! We focus on eating the right things, and staying physical fit – have you given thought about the environmental toxins you put on your skin through your personal care products? It only takes 26 seconds for an ingredient to enter your blood stream. Beautycounter bans over 1,500 harmful ingredients from all of our products, while advocating at the local, state, and federal level for better beauty laws. Shop safe beauty with Beautycounter by Connie, Your Beauty Concierge!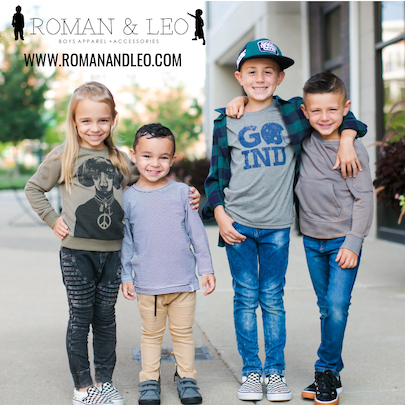 Roman & Leo is the only all-boys boutique in the Midwest, providing on-trend apparel and accessories for little guys! Our store opened four and a half years ago, when we saw a need for cool clothes for boys in our area! With so many stores catering to girls, and being a boy-mom myself, I knew I wanted to bring the unique and trendy styles that I was purchasing for my kids online, to Indiana!
Address: 8664 E 116th St, Fishers, IN 46038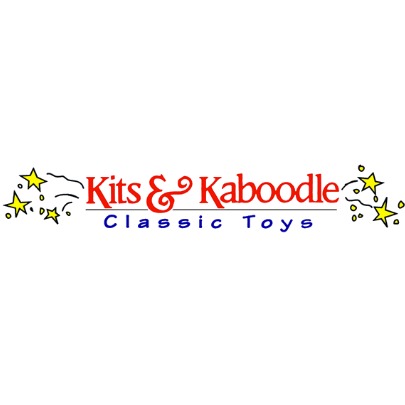 Kits & Kaboodle is a small business that specializes in children's developmental toys for ages infant to 12. We take tremendous pride in providing safe toys for children. Many of our manufacturers create toys with sensitivity toward our enviroment.
Address: 2442 E. 146th St. Carmel, IN 46033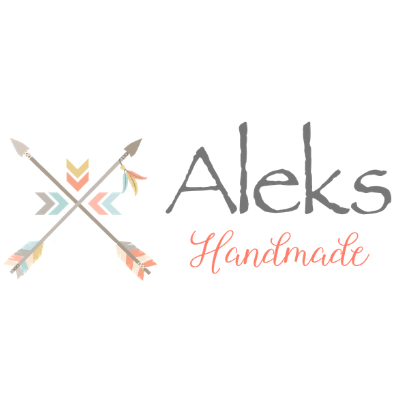 Aleks Handmade is a handcrafted and independently designed children's toy shop. We specialize in dolls and animals made from hand fabric. Our mission is to bring smiles to children all over the world. For every doll purchased we donate one to a child facing adversity. We have dolls in orphanages in Ecuador, Uganda, and Swaziland as well as in hospitals and foster homes in the U.S.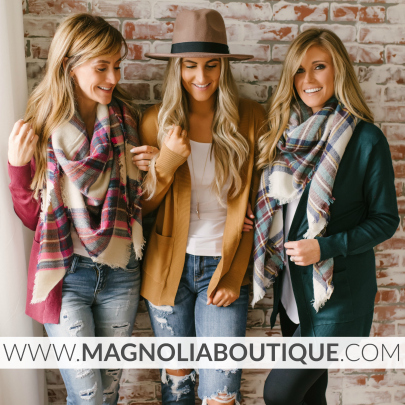 With an affordable selection of top trending merchandise, Magnolia Boutique provides a breath of fresh air to your closet. Our online boutique offers collections for women who seek to express themselves through effortless, creative, and individual style, so we have the latest fashion trends including apparel, accessories, intimates, and shoes. Created for the simple love of finding and sharing affordable, on-trend fashion, Magnolia is for women who are looking to express their femininity, spirit, and passion every day. We offer daily new arrivals, weekly sales, and Free U.S. shipping everyday.
Address: 900 Arvin Dr, Suite B Franklin, In 46131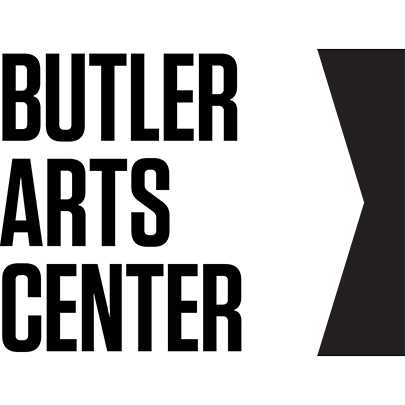 In the heart of Indianapolis is a home for passion, creativity, and innovation: Butler Arts Center. With more than 300 student, faculty, and professional performances each year, Butler is a destination for exceptional arts experiences and an incubator for outstanding arts professionals. The Butler Arts Center, located on Butler University's stunning campus and just 10 minutes from downtown Indianapolis, includes Clowes Memorial Hall, the Schrott Center for the Arts, Eidson-Duckwall Recital Hall, and Lilly Hall Studio Theatre.
Address: 4602 Sunset Avenue, Indianapolis, IN 46208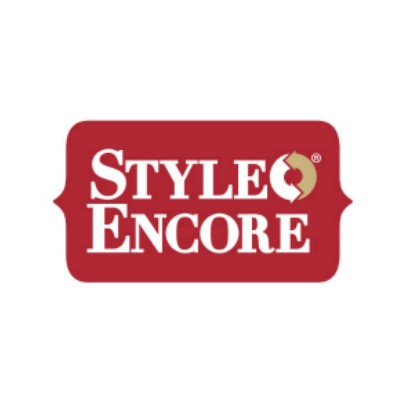 Style Encore is an upscale resale boutique where we buy and sell womens business and casual apparel from size 0-4x, shoes, jewelry, and fashion/designer handbags. Style Encore offers clothes, cash, and confidence. Our prices are 70-90% off retail prices and each and every item in our store comes from women just like you who sell to us for cash on the spot. Style Encore offers shipping and complimentary personal stylists.
Address: 7657 Shelby Street, Indianapolis, IN 46227
More Local Shops for Friends and Family
Check Out These Local Guides to Help Your Holiday Shopping!