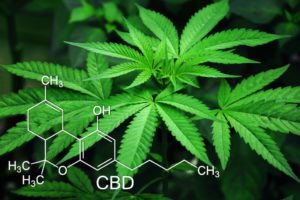 CBD—I'm sure you've heard of it. It was a recent topic of conversation amongst us Indy Moms so I thought this would be an excellent opportunity to share more about my own experience as this is a hot topic.* I personally love biohacking when it comes to my health so I wanted to give CBD a shot.
I used CBD for 2 months straight and saw significant changes in my health, including the best sleep ever, ease from muscle soreness via CBD creams, and in particular with my monthly cycle. Usually, on the first day of my cycle, I would have a huge headache and extreme mood swings. While taking CBD twice daily, the headaches and mood swings were gone. As my own self-experiment, I didn't take any CBD for a month and the headaches and mood swings were back. The only difference? CBD. I'm a believer.
So what is CBD? And if you use it, will you be as high as Snoop Dogg? I figured if I have questions, you probably do too. If you're like me…you do a lot of research on Google, but for this post, I enlisted the expertise of Indy-based CBD, Juice, Love & Happiness to help answer some basic questions that I had when I first started using CBD.
What is CBD?
-Cannabidiol (CBD) is a naturally occurring compound found in the resinous flower of cannabis, a plant with a rich history as medicine going back thousands of years. Today the therapeutic properties of CBD are being tested and confirmed by scientists and doctors around the world.
CBD is received through our endocannabinoid system (ECS). ECS is a group of endogenous cannabinoid receptors located in the brain and throughout the central and peripheral nervous systems. There is no "high" like feeling with CBD.
What's the difference between Full Spectrum CBD & Isolate?
– Full Spectrum CBD oil, includes a wide range of cannabinoids present in the cannabis or hemp plant. Depending on the condition and what you are looking to achieve, it can provide a more significant effect than CBD alone as all the cannabinoids work together in what is known as the entourage effect. Full Spectrum contains .3% or less (the legal limit) of THC. *If you are subject to drug testing it is recommended you consult your health care provider before consuming any hemp products.
–Isolate CBD oil is cannabidiol in its purest form possible. CBD isolate crystals are a fine white powder that only contains the Cannabidiol chemical compound. CBD isolate powder is the purest form of CBD.
What are the benefits of CBD?
-In 2018, the World Health Organization cumulated over 100 studies and published potential benefits to include anxiety, depression, many inflammatory ailments, and pain management to name a few. The WHO revealed there were no physically addictive characteristics with hemp derived CBD.
What if I can't tell if CBD is working? (This was a big question for me)
-Don't give up on a product, give it time and increase mg per day, over a period of 3 to 4 weeks before concluding CBD is not the resolution you are seeking. If you feel it is not effective, try another brand/type. The solutions offered may take time.
What should I look for when buying CBD?
-Most brands are linking their COA's (Certificate of Authenticity), via a QR code on their bottle of CBD (which is great), but at this time it's not regulated in a manner that should allow people to stop there. Know where the products are sourced through if a private label – which most are at this point. Look for the made in USA seal. It is not a guarantee but ideally carries integrity.
Is CBD legal in all 50 states?
-After reading this story, it got me wondering if I could get arrested for taking CBD with me over state lines while vacationing. Thanks to the passing of the 2018 Farm Bill, zero THC CBD is not illegal in any state in the USA, but not every state is embracing Full Spectrum CBD. You can find out more here, but Indiana is one of the friendliest states when it comes to CBD.
So should you give CBD a try? That's totally up to you! But for me personally, I'd rather give something natural a try before turning to prescription meds or thinking that there's just no hope. The best advice I can give you is to do your research on the CBD brand you want to try, give it some time to see how it helps you, and journal along the way any changes you feel from the inside/out.
So what about you? Have you tried CBD and how has it worked for you?
*This blog post is strictly my own opinion and not meant to be viewed as medical advice.