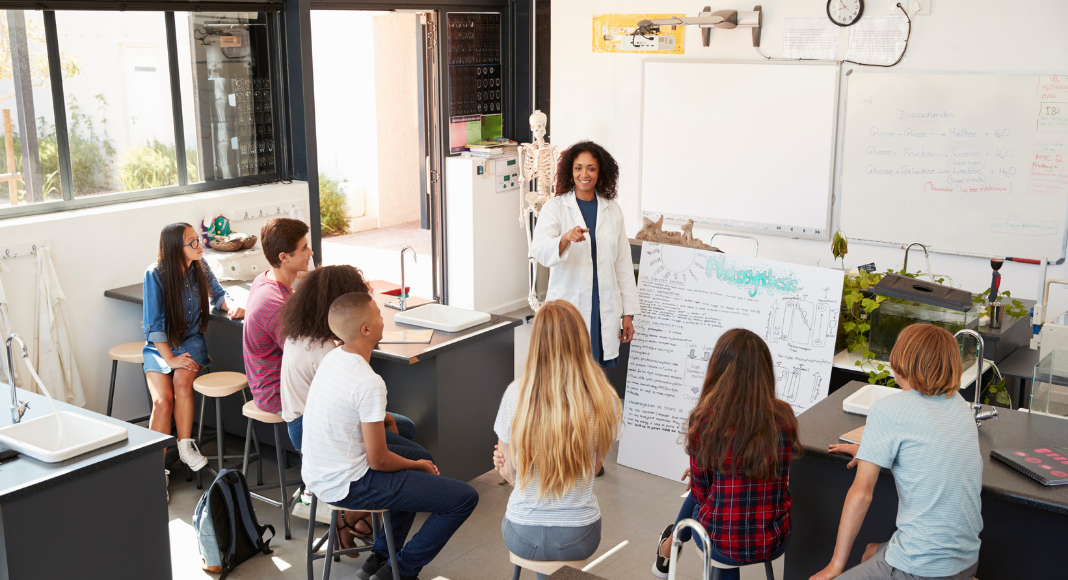 May is filled with all of the things. This includes teacher appreciation week. It is an important time to celebrate and thank teachers for their time helping to educate our children.  I'm here today to ask us to consider showing teacher appreciation all year long, but not how you might be thinking. Nationally, we are experiencing a teaching shortage that is only expected to worsen. A national EdWeek Research survey conducted in the fall of 2021 revealed that nearly half of district school leaders struggled to hire the necessary number of full-time teachers for the 2021-22 school year. Not only are teachers retiring or leaving the profession, but fewer individuals are choosing to become a teacher. Between 2006 and 2019, the number of college graduates obtaining a teacher certificate fell 22%.  While the gestures of Teacher Appreciation Week are important and well-deserved, if we really want to show our teachers how much they are appreciated, we should prioritize their value all-year long. Our actions should reflect appreciation and respect for the careers of those in the educational field 365 days a year.
Below are three ways to help support and show our teacher appreciation year-round.
Be educated
There has been a decades-long assault on public education. Teachers have been villainized and unremittingly stripped of resources and funding in recent years. Schools are constantly being asked to do more with less. One of the best ways you can show teachers appreciation all year-round is to be educated about the realities of the schools where you live. It is now clear that education is embedded into the culture war debate. While there is always room for improvement, schools do an amazing job with ALL they are tasked to do. In fact, an NPR research poll released this week showed that parents overwhelmingly feel as though their schools are doing a good job educating their children. You can show teachers appreciation by understanding what politicians advocate for schools and the real-life implications for policy proposals. You can support politicians who refrain from trying to turn our school systems into a zero-sum contest in the current culture wars. It is more important than ever for us to take seriously the responsibility of understanding how policy proposals will impact our schools.
Be a helper
We can all help support the teachers who teach our kids in various ways. Volunteering in the classroom is a great way to get involved. Teachers need parents who are willing to work with small groups during stations or willing to be guest speakers. You can offer your time to help sort papers or do some of the housekeeping tasks that take a lot of time for a teacher to complete if working with students is too intimidating. An additional bonus of volunteering is having a first-row seat to the amazing things going on in classrooms across the country every day. We all have a lot on our plates, but even a few hours a year can help.  If volunteering your time is not an option or not of interest to you, there are plenty of other ways to offer help. If you can help financially, donate to the PTO or purchase something off an Amazon Wishlist for your teacher or school. Even a gesture as simple as sending in a few boxes of Kleenex or pencils is one less item a teacher will need to pay for personally. If you are a talented fundraiser or event planner, there's always a need for parent volunteers to help with fundraising and school events. These are simple and tangible ways to show teacher appreciation all year long.
Consider joining the education field.
According to the Indiana Department of Education website, over 2,000 unfilled teaching positions are currently available. When you include school leadership, food services, transportation, and school support positions (like speech therapists), the number increases to almost 3,000.
Those in education aren't miracle workers. They are limited by class sizes, resources, individual student strengths and weaknesses, and so much more. Aides and other educational positions in schools are vital for helping teachers be as effective as possible in the classroom.  Becoming certified as a substitute teacher can be a huge help to educators and schools. If an educator needs to miss a day for personal reasons or an illness, there must be a body in that classroom to oversee and facilitate learning. It can be very stressful for a teacher who needs to miss school to know their classroom does not have a sub because they know their colleagues will be asked to cover, or their students will be sent to other classrooms and miss out on vital learning. The pandemic has heightened a sub shortage that was already in existence. If subbing is not your cup of tea, you don't have to be leading a classroom to have a positive influence in a school. Schools need front-office workers, aides, lunch helpers, and more. When those positions are unfilled, teachers and other staff are often called upon to fill the gaps.
Go ahead and shower those teachers with some well-deserved teacher appreciation this May. Let's not let it stop there, though! Let's show teachers some appreciation all year long.