Summer is upon us, and as a family of 4 building a new house, budget-friendly summer activities are a MUST. I am a mom of two energetic boys, who genuinely thrive off of routines and predictability. I am so blessed to get a few weeks of summer off to spend with my little guys, but I also know that living each day without plans and structure will leave us all literally crying on the floor by noon. I started to write down some "bucket list" items that would be budget friendly while we plan to save some money this summer–I mean, while a week-long trip to a beach sounds glorious, it just isn't in the cards for us this summer. I wanted to share some of the activities I have listed for our family to experience this summer.
While my boys love to know what to expect the following day as we lay them down at night, I knew I needed to have a (somewhat) predictable weekly routine for us to go by and this is where I landed…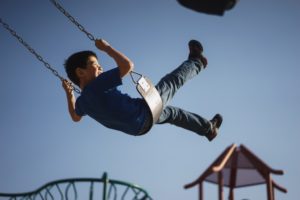 So here we have it…a little plan that I *hope* will leave my kids excited, exploring, making memories, and feeling utterly exhausted–I mean, that's how I feel accomplished at the end of the day–AMIRIGHT?
How do you plan to spend your summer days with your kids? Leave some ideas for readers in the comments below!
Keep Calm and Summer On!