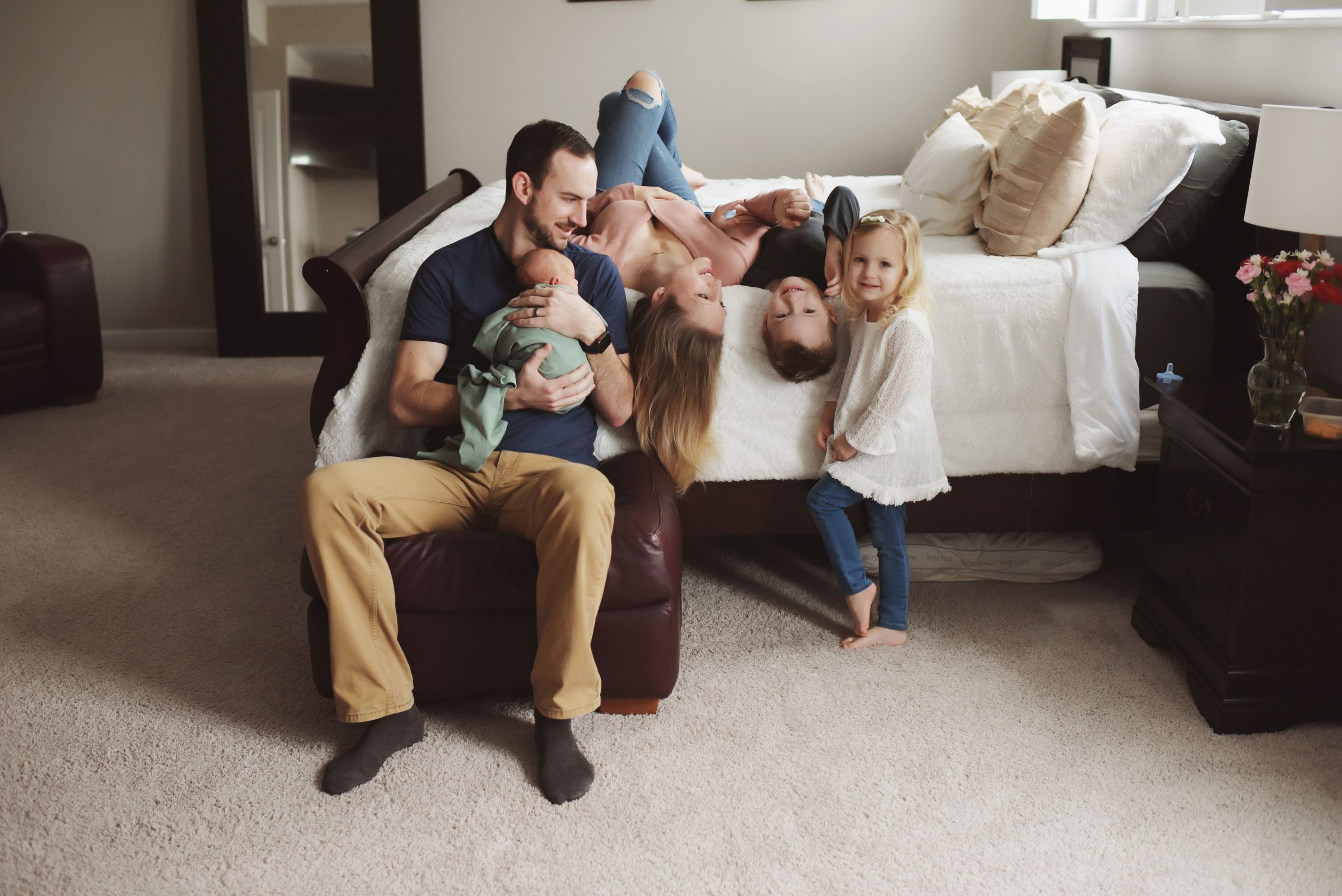 Hey, mamas! I'm Bailey. Mother of three beautiful kiddos and self-proclaimed HOT MESS. I thought becoming a mom would give me one last nudge out of the hot mess zone… (tilts head back in laughter).
I'm a born and raised Hoosier, now living in Brownsburg with my husband, Eric. We have two energy-packed big kids, Mason and Georgia, and we welcomed our grand finale, Beck, just three months ago!
I'm a former teacher turned curriculum writer. I work part-time and try to pull off both working mom life and stay at home life each week. As well as being an Indianapolis Moms contributor, I wear the hat of Social Media Manager for our team. I spend my days consuming some pretty amazing blog content, searching for the most relatable memes around, and engaging our community of moms! It's a sweet gig. 🙂
I'm always tired. Always late. I'm always making a mental note to go back and clean that later. I love Netflix. Hot Starbucks. I'm in a full-blown relationship with dry shampoo.
Becoming "Mommy" has been the most incredible thing. It just swooped in and flipped my life upside down. I thought I loved my life before, but oddly enough, through the sleepless nights and the sticky counters, the runny noses and raging tantrums, I found myself. I feel like I was born for the messy, chaotic, soul-crushing love affair that is MOTHERHOOD.
If I've found anything to be true so far, it's that you MUST laugh. Laugh when it's easy, laugh when it is hard. Parenting can be scary, boring, lonely, mind-numbingly frustrating. But oh my god, these kids are funny. This whole thing is funny. The Indianapolis Moms community has connected me with so many amazing women to share this experience with. The good, the bad, and the ugly!