As an avid podcast subscriber and intermittent listener, I was thrilled when I accidentally stumbled upon The Mom Hour podcast. As a clinical social worker and mom to a six month old at that point, I completely nerded out when I saw an episode titled "Newborn Attachment…". As I listened to the podcast episode the next day while at the Irsay Family Y in downtown Indy, I obsessively nodded my head and smiled. I couldn't believe my ears when I learned what the visiting guest created: a brilliant place dedicated to new moms, The New Mom School.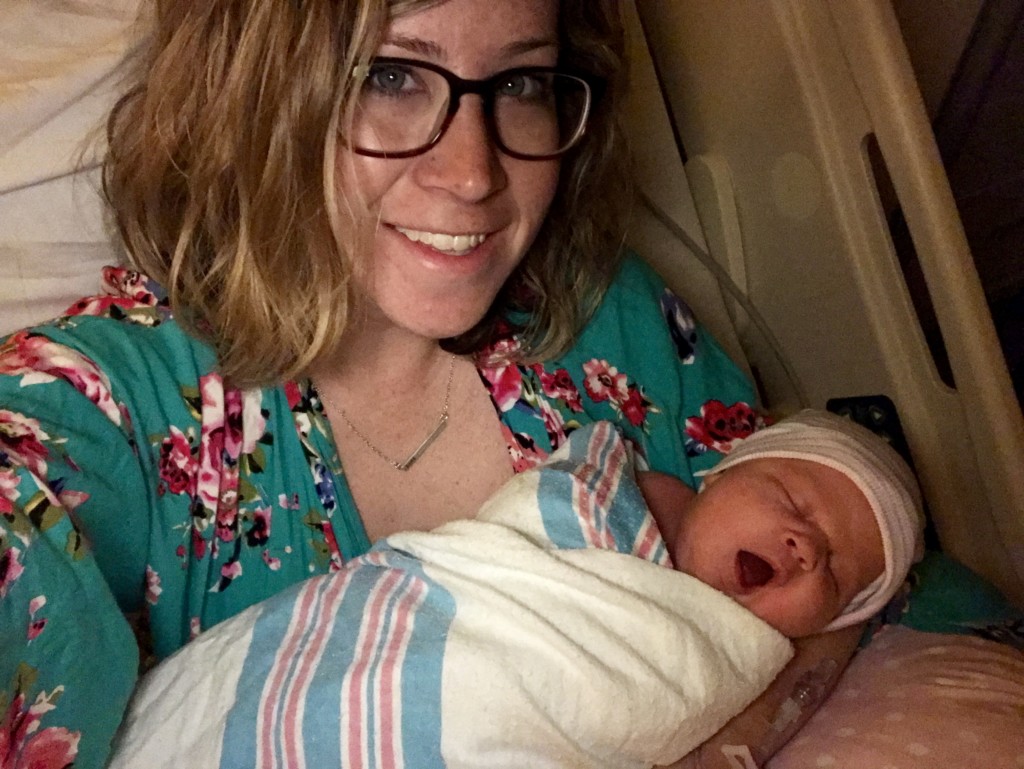 What is The New Mom School?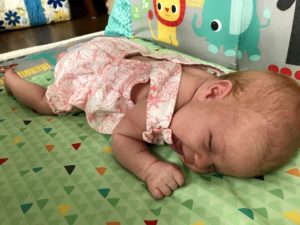 As I listened to Alexandra (Alex) Spitz, the Founder of The New Mom School, share her experiences and details about The New Mom School in Orange County, California, my mind and heart were exploding with possibility. Alex and her other team members host 10-week class series for moms and their newborns that include topics, such as: navigating changes in your relationship with your partner now that your parents; attachment & bonding; creating healthy sleep habits; and baby's physical development. They also offer ongoing support groups for moms related to postpartum depression & anxiety and breastfeeding in addition to classes for mommy & me (3-6 months old) and second time moms.
Why do I love it?
What I love most is that moms are clustered together with other moms who have babies born within a month of each other. Sure, with the google, we have immediate access to any information we want. But in those early, vulnerable, often hormonal and sleep deprived days, how amazing to be in a room with other new moms in your exact stage and access to an expert on some topic of importance rather than fumbling through anecdotal evidence online. It's genius these classes don't start until AFTER the babies are here, too, because there's an entirely new willingness to engage with strangers with a potential to become friends when you're a mom to a newborn than when you're pregnant.
Could we start a New Mom School in Indy and in other cities?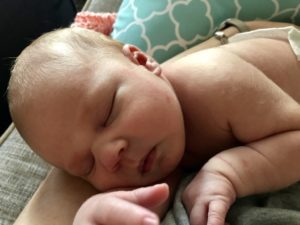 I was so enamored that this place existed I actually reached out Alex and was shocked when she replied with an offer to make time to talk with me later that week. A few months ago, Alex and I talked for about an hour, and she answered many questions I had about what she started in California and insight from what she learned that may be helpful in me starting a new location in Indiana.
I have continued to consider what a New Mom School in Indianapolis could look like, and I have some ideas of how I'd like to more purposefully create a place like this to help bring new moms together of all different types of backgrounds and current struggles. I have not yet taken any action steps to make it a reality for Indy because I'm waiting to see where my family settles after my husband's fellowships. It would be amazing to find other people passionate about this idea to join me in getting new moms access to more ongoing support in cities all over the United States.
If you see the benefit of New Mom Schools existing in Indy and all over the United States, leave me a comment and tell me what aspect you like best.