One of the best and most utilized resources I have as a stay at home mom is access to the Indianapolis Public Library. After moving to Indianapolis from a small town in Michigan, I was awestruck when I first discovered the huge library and all the resources at my disposal. It's quickly become one of my favorite tools in my mom toolbox. Here are five things that I love about the Indianapolis Public Library.

1. My First Library Card
The Indianapolis Library offers the My First Library Card for little ones. Your 0-6 year old can check out youth reading material on their very own library card and be completely involved in their library experience. This card helps them experience the library with their own little hands.
Want even more reasons to love this feature of the Indianapolis Public Library? First, the card itself is adorable. Second, there are no overdue fees. Third, in addition to fostering a love of reading, the card helps kids utilize all the library has to offer. A child is eligible for their first library card if they are a Marion County Resident (including Beech Grove, excluding Speedway) and both the youth and parent/guardian must be present when applying for the My First Library Card.
2. Summer Reading Program
Quite possibly one of my favorite things about the Indianapolis Public Library is their summer reading program. Your child can earn points for every book they read or is read to them. Throughout the summer, you can redeem the points for big-ticket prizes like Eiteljorg Museum passes and Indianapolis Indians tickets, or your child can spend points on smaller items like bookmarks, puzzles, or books. Why not earn prizes for something your family likely does everyday?!
If reading isn't a part of your family's routine, this is the perfect way to get your kids started. When registering for the summer reading program you can also enter a drawing to win a college savings account worth $529 as well as the grand prize of winning a VIP four-pack of tickets to an Indianapolis Colts game with sideline passes. Read more about the program on the Indianapolis Public Library website.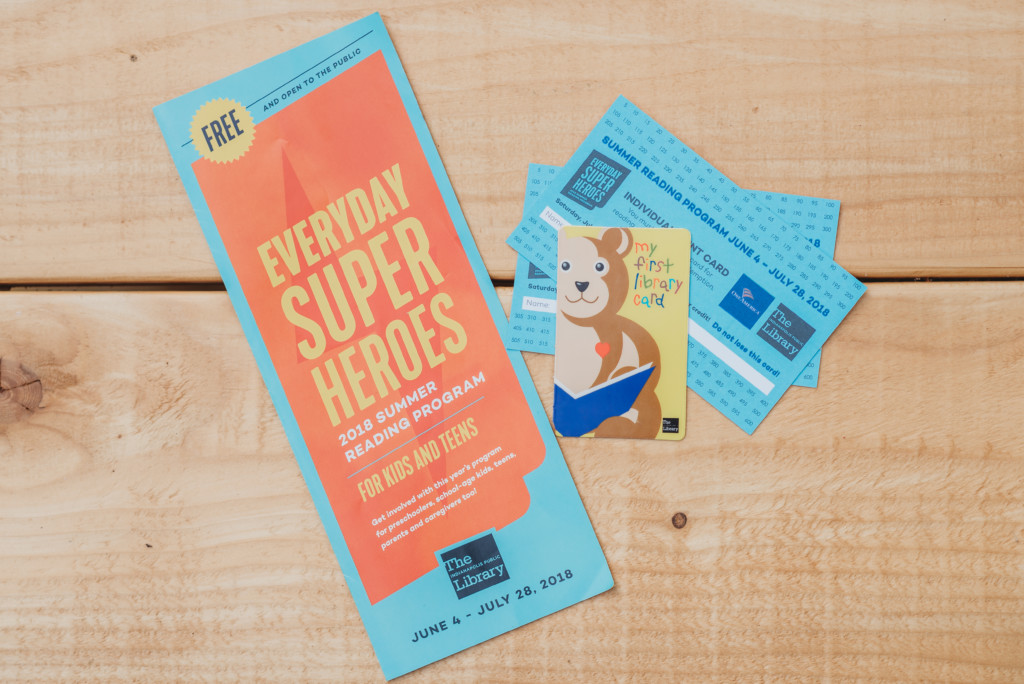 3. Special Programming
Last summer, we were introduced to the Silly Safari Animal Shows hosted by the library and my son LOVED it. This year's events include magic shows, animal encounters, art classes and so much more! Looking for a family movie night? Many local branches are offering one this summer. Visit the library website for the full calendar of special programming and events. Keep in mind some of these workshops and programs are age-specific or require registration.
4. Story Time
When we first moved to Indianapolis, my local library branch was my saving grace. I was able to get out of the house for a short time, meet other moms, socialize my son, and it was free. We love story time so much that we often go more than once a week. Most story times include book reading, storytelling, dancing, and finger play along with free play. Different branches may host general or age-specifc story times, so check with your local branch for details.
5. Children's Areas
Looking for air-conditioned and free activities for your kids? Head to the library! Many of the branch locations include special children's areas. One of our favorite spots to visit is the Central Library children's area, offering families use of a toy kitchen, toy trucks, puzzles, child size computers, and much more.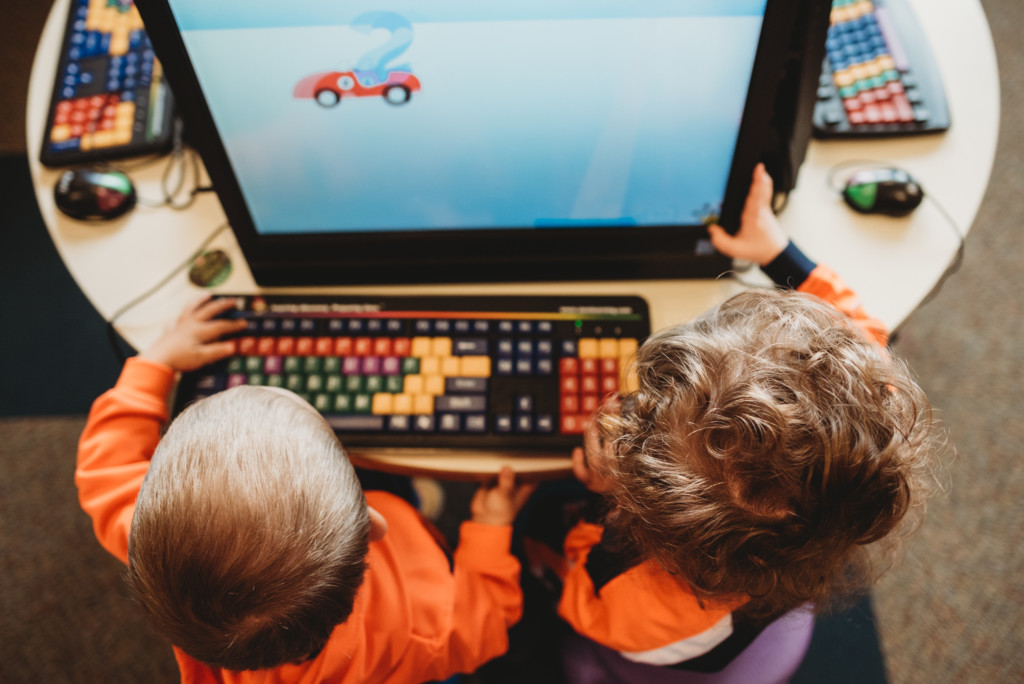 I cannot thank the Indianapolis Public Library enough for how much it enriches my family's life. The staff, Indianapolis Public Library Foundation, and its donors truly care for local youth. From the bottom of our book-loving hearts, thank you!