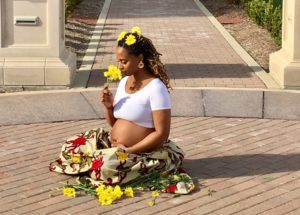 My friend recently said to me, "I forget your pregnant because you never act like it."
It would be great to take this as a compliment: to be 8 months pregnant, and energetic enough so that other people don't think of me as pregnant. Truthfully, though, I don't have a choice. I'm already a mother of three beautiful, active children, a wife, an entrepreneur, and a soon to be children's author. On top of that, I own and run two licensed home child care's. I am always "on." I work Monday through Friday, 7:30am through 6:00pm.
Lately, I feel as if I am in way over my head.
Don't get me wrong, I love doing all the things I do. And even though it sounds crazy, it's important to me. My husband and I work very hard to provide a life for our children we didn't have.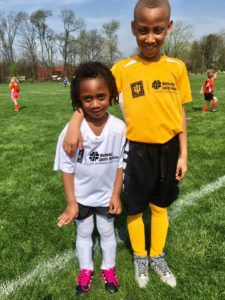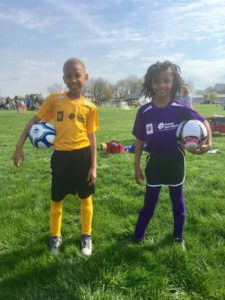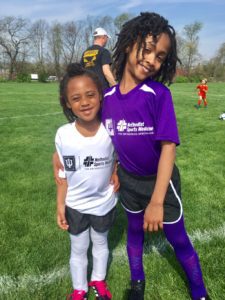 What I love the most is being able to keep my children active in activities. Our children had their first soccer games today. I had to mentally prepare myself. Dad was a out of town for business. Which means I had to turn on my supermom powers.
Bostyn (the youngest) had her game at 10:15am. Aryanna and William both had games at 12:15pm. How was I going to be at two games at once? I had to figure out a way to be there for them both. And to add more stress to my day, they were opposite sides of the field.
How did I mange to do it? Aryanna and William pick a number between 1-20. Aryanna picked 14, William picked 18 and my number was 15. I spent the first half of the game watching Aryanna's game, she did great. Two minutes before her second half began, I walked to see William play. Yeah, I had to wobble like a penguin with a hyper four year old and two chairs across the field, but what were my options? My kids needed me.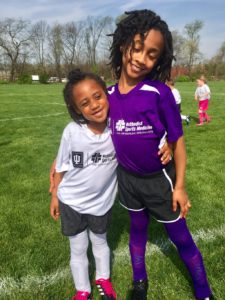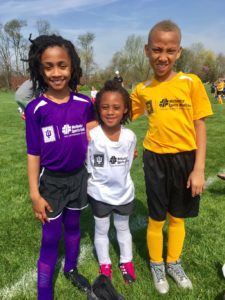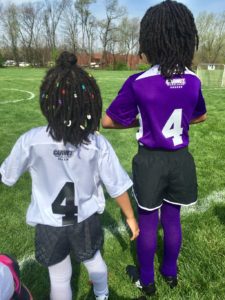 Yes, I push myself too far at times for my children. But that's what makes me their supermom. The thank you's and "I love you mommy." Seeing and hearing them show their appreciation, makes it all worth while. That's why we do it. I just try to remind myself to enjoy being sleepy, stressed, and overwhelmed. One day it will all come to a end. They will grow up on us, move out of the house, and start their own families. Live in every moment you share with your little ones. Life of a soccer mom, no days off is pretty tough but being their biggest cheerleader makes it worthwhile.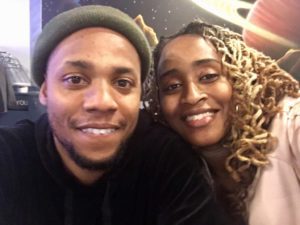 Even though I feel as if I have no days off, each day is an adventure that I do look forward to.
Hang in their super moms. It will pay off when our children grow up to be independent, successful adults…and buy us a trip to Europe.