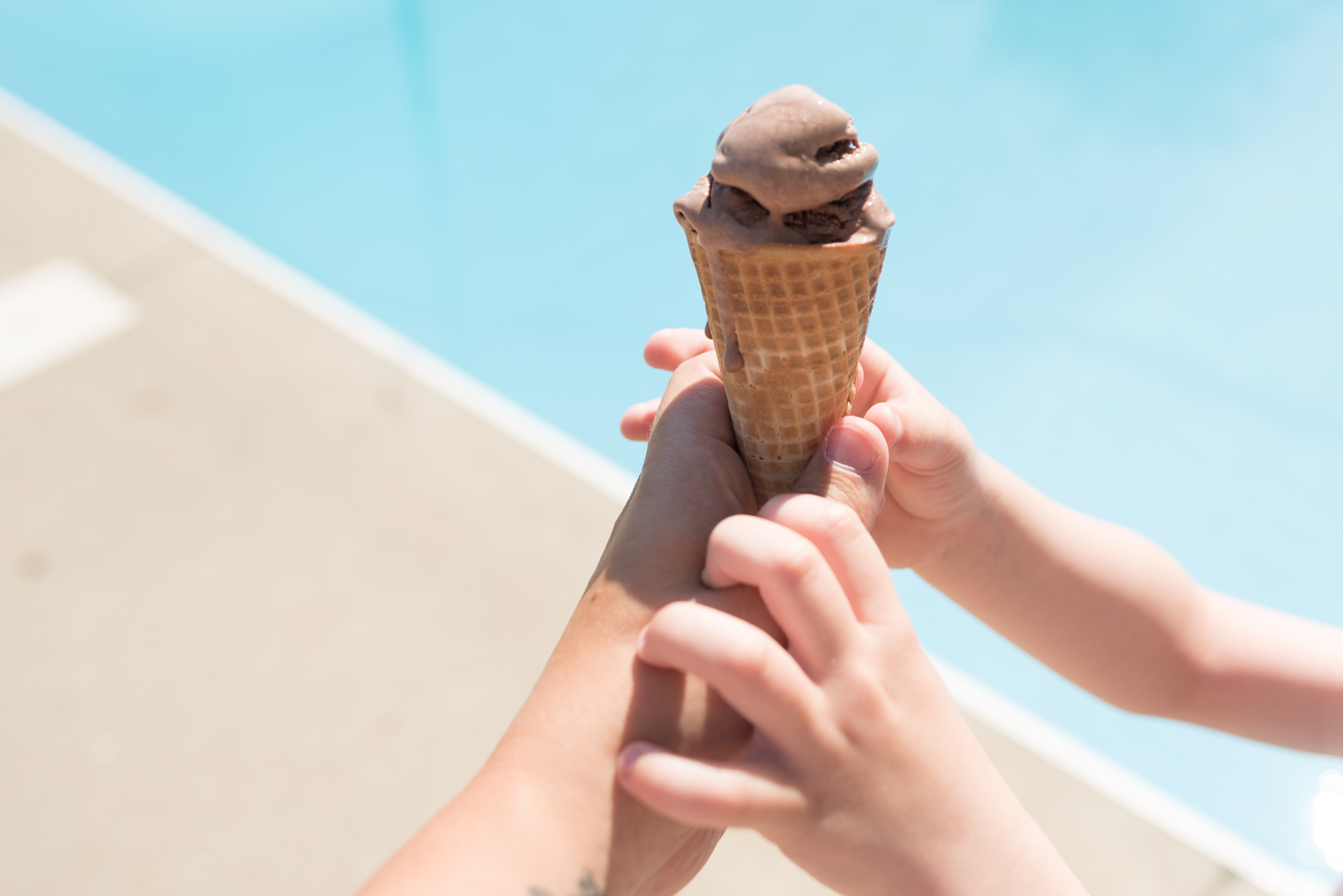 Last night as my family took our evening bike ride through the neighborhood and to the park, I couldn't help but take a moment to just breathe it all in. You see, summer has been my favorite season for as long as I can remember and now that I'm a parent, I fully understand its beauty because of all of the memories that are created during the season. My mind instantly started racing back to the summer moments I had as a child. I remembered the anticipation of that last day of school, the sleepovers and playdates with school friends and of course the neighborhood block parties. The sound of the mourning doves as the sun would peek into my bedroom window shade or smell of fresh cut grass in the evenings after my dad got home from work. There are so many memories that fill my heart as I think about the summertime as a child. But the memory that sticks out the most is the same one that I created every summer with my grandparents and cousins. After spending a week in the Pennsylvania country together, on the last night we would pull out the old ice cream maker and crank out the creamiest ice cream you ever tasted. I can still hear the crank turning and taste the cold ice cream, straight from the machine. It's the one summer memory that I will continue to carry with me.
There's something about summer memories and ice cream that just go hand in hand. And with National Ice Cream day right around the corner on July 21st, we have teamed up with Hudsonville Ice Cream to share our favorite ice cream memories, along with an easy recipe you can make with your family to start creating sweeter moments this summer! So here we go – take a walk with us down this sweet, memory lane as a few members from the Indianapolis Moms Blog team share their sweetest memories of summer.
---
I don't remember everything from my childhood. Age has a way of erasing memories. However, I certainly remember all of the summer fun surrounded by delicious frozen treats. From popsicles to ice-cream cake, to blizzards and shakes, summer was sure to be filled with sweetness all around.
In fact, in our small town one bus driver was known for her generous and caring spirit in the name of ice cream. Each year on the last day of school she'd drive the bus straight to our local ice cream shop and each one of us would be allowed to get one frozen treat. She was just as sweet as this awesome gesture and each year kids would pray to be on her bus route. Lucky for me, my grandparents house was. I looked forward to that trip all year. Whoever said you can't buy happiness was never handed enough quarters to buy your favorite ice cream treat on a hot day. That my friends, is pure happiness. — Chelsea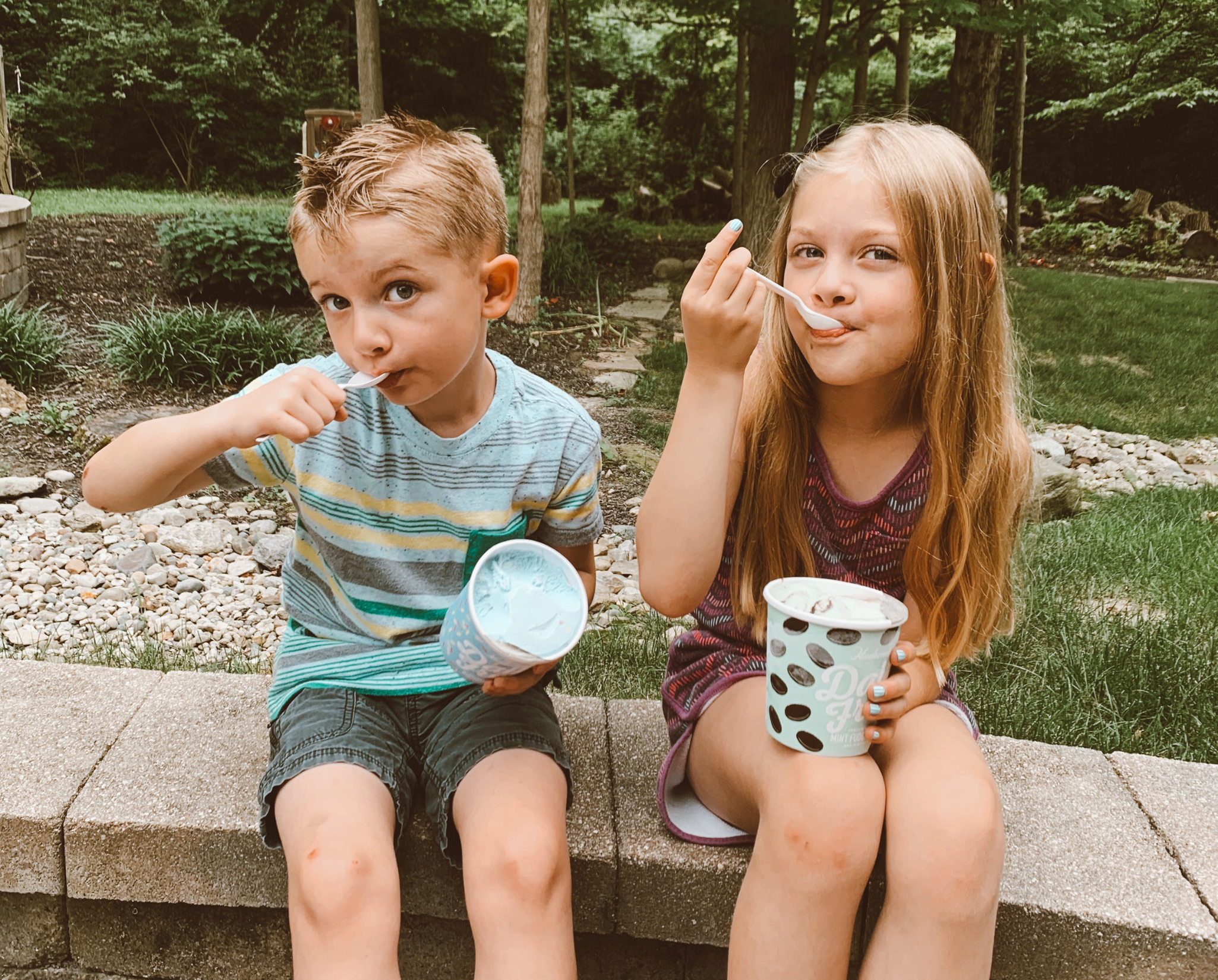 ---
When my brother and I were young, we would get so excited if Mom brought ice cream cones home from the grocery store. This meant that not only could we enjoy an afternoon ice cream treat on hot summer days, but we would be fancy assembling our own cones. I can remember the giant mess we would make in the process, to my mother's horror. She'd sometimes hide them in a high cabinet and once discovered, we were on a mission to retrieve them. There we were, stacking chairs and phone books, on the tips of our toes and giggling all the way. After finding we were up to no good, Mom would join us and we'd all enjoy the sweet chaos together. — Bailey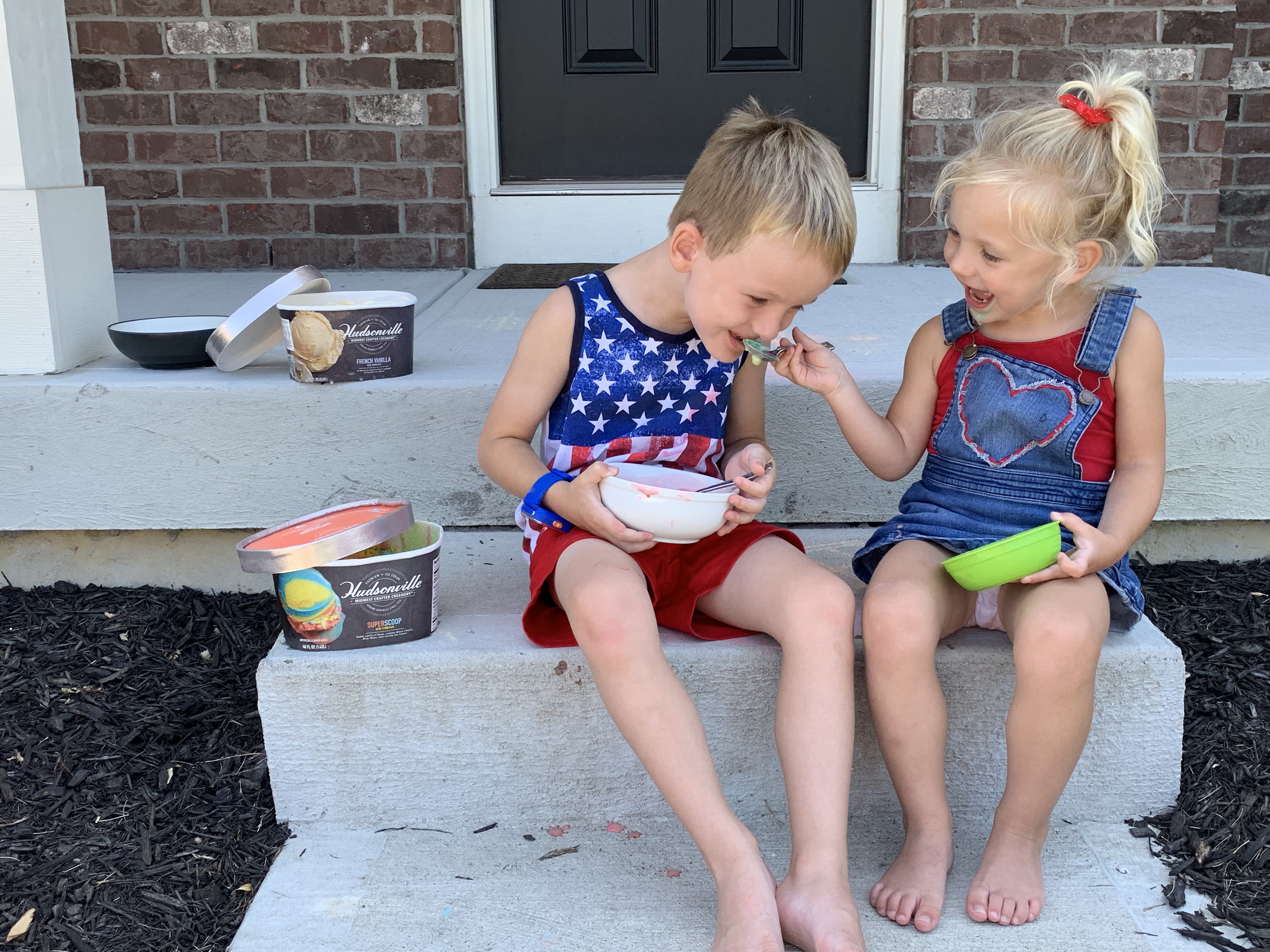 ---
As a child I remember always being able to find a carton of ice cream in the freezer. Throughout the year some of the flavors may have rotated between household favorites but the one thing that meant summer was officially here was when my mom brought home ice cream cones! Growing up with a twin sister it seemed we had to share just about everything but the one thing my mom never made us share was our favorite kind of ice cream cone. (I am a huge sugar cone fan, my twin was not.) I remember feeling so special when mom brought home my favorite kind of ice cream cone and will always think of those summer memories with my family when I hold an ice cream cone. — Amanda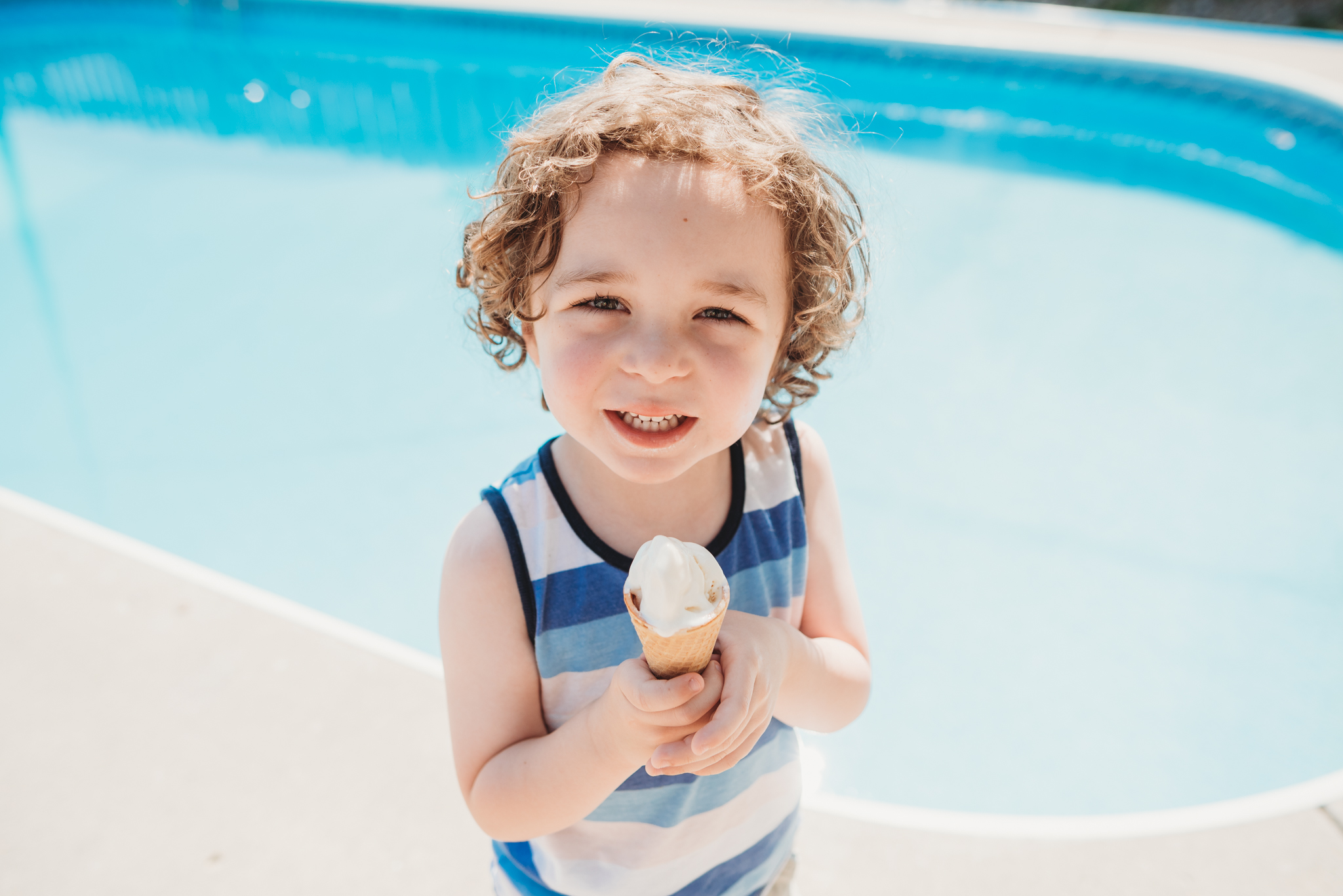 ---
It's clear that ice cream makes the sweetest summer memories! That's why we have teamed up with Hudsonville Ice Cream to share with you an easy recipe that you can make with your family to start creating these moments this summer. Chocolate Chip Cookie Dough Waffle Sandwiches are hands down a favorite in our household. And the best part? The recipe makes a big enough batch that you can freeze up for a quick grab and go sweet treat! The first time I made them was after dinner one evening when we had leftover waffles. I topped a waffle with ice cream, spreading it to the edges and then topped it with another waffle. After pressing them together to make sure the ice cream was evenly spread out, I wrapped the sandwich in parchment paper and placed it in the a plastic bag. Then I froze my sandwiches until the ice cream was firm. Lastly, I cut them into fourths and served them for a sweet after dinner dessert. My kids were in heaven and continue to ask for these ice cream sandwiches daily!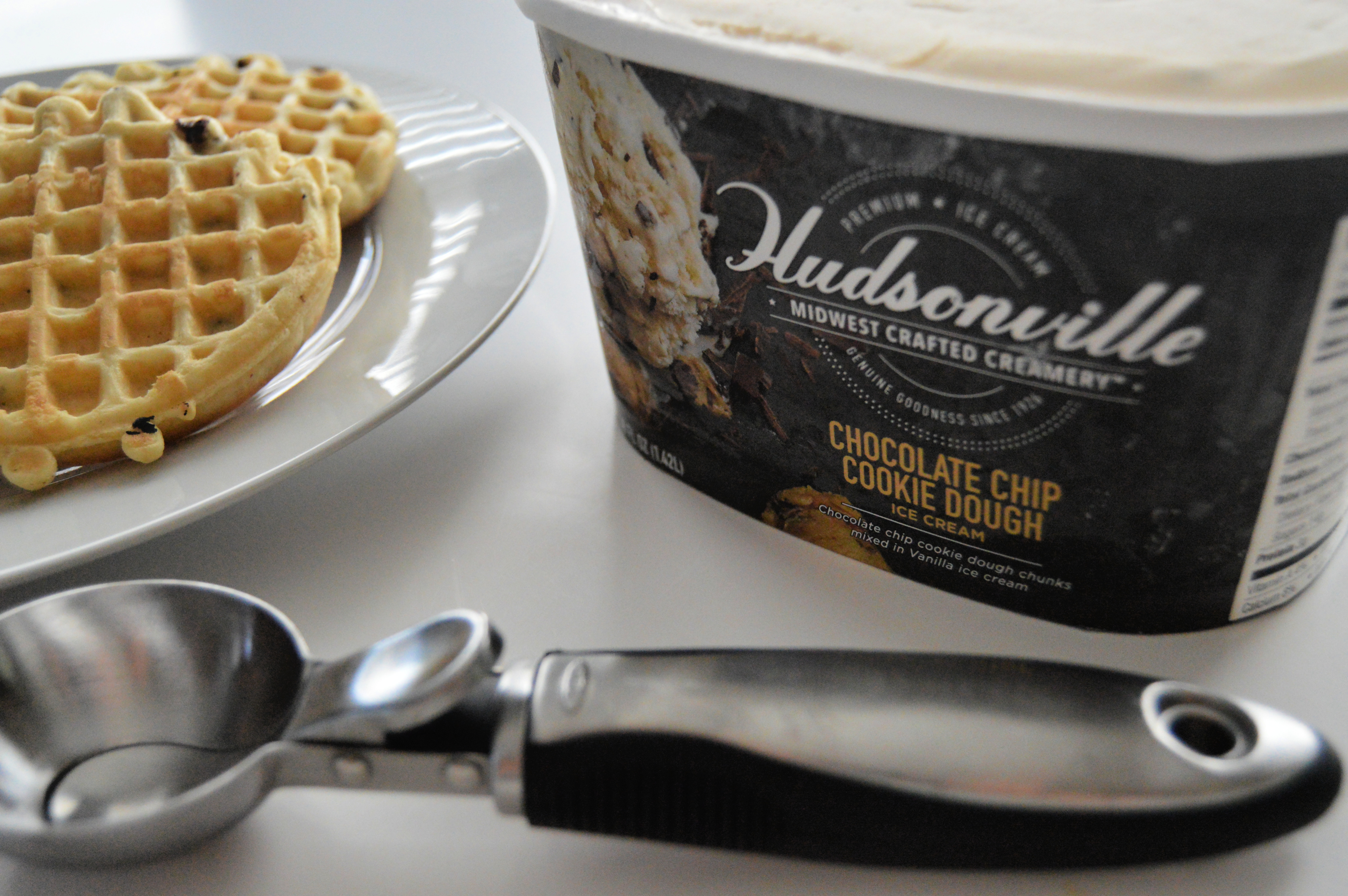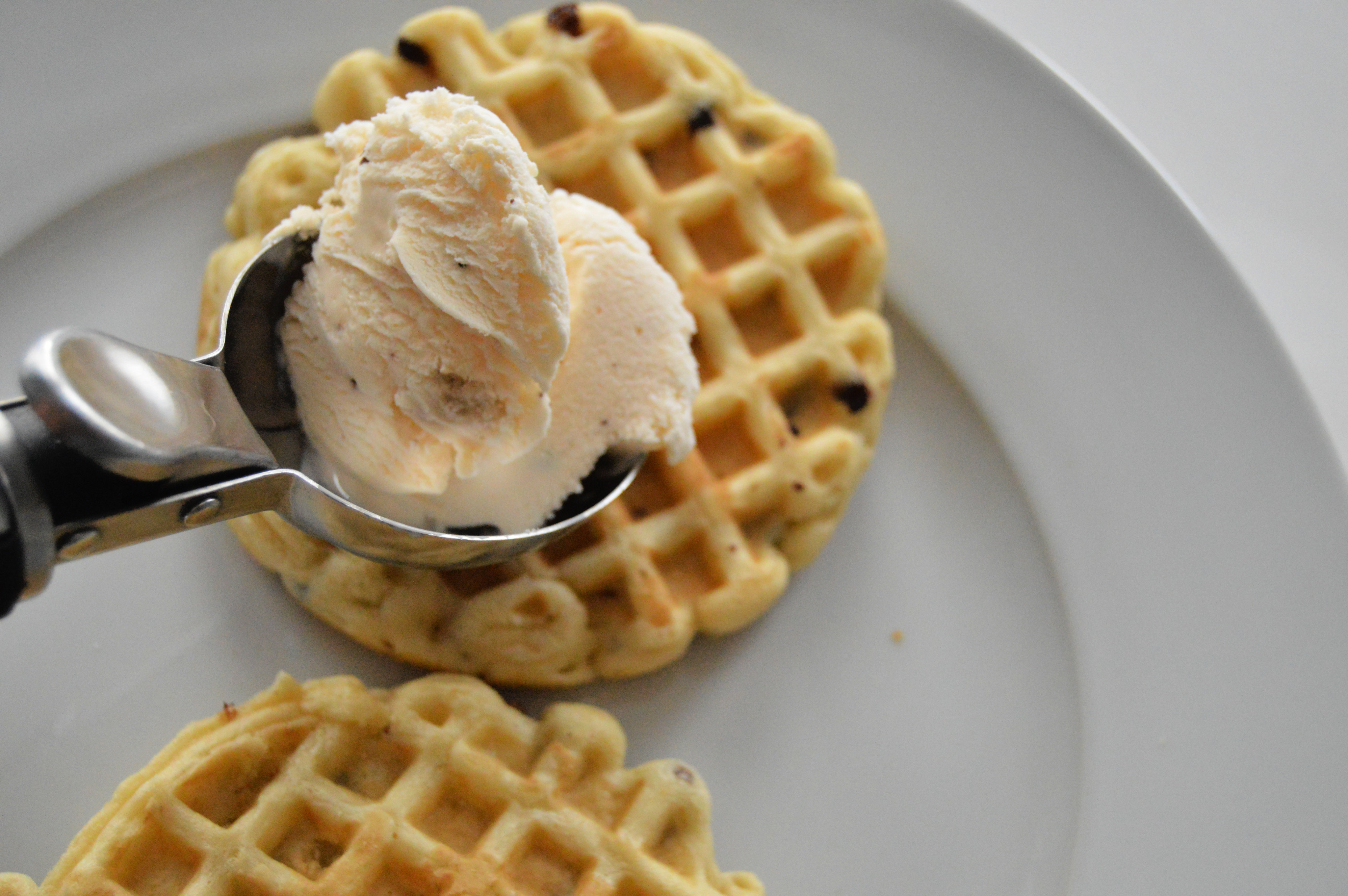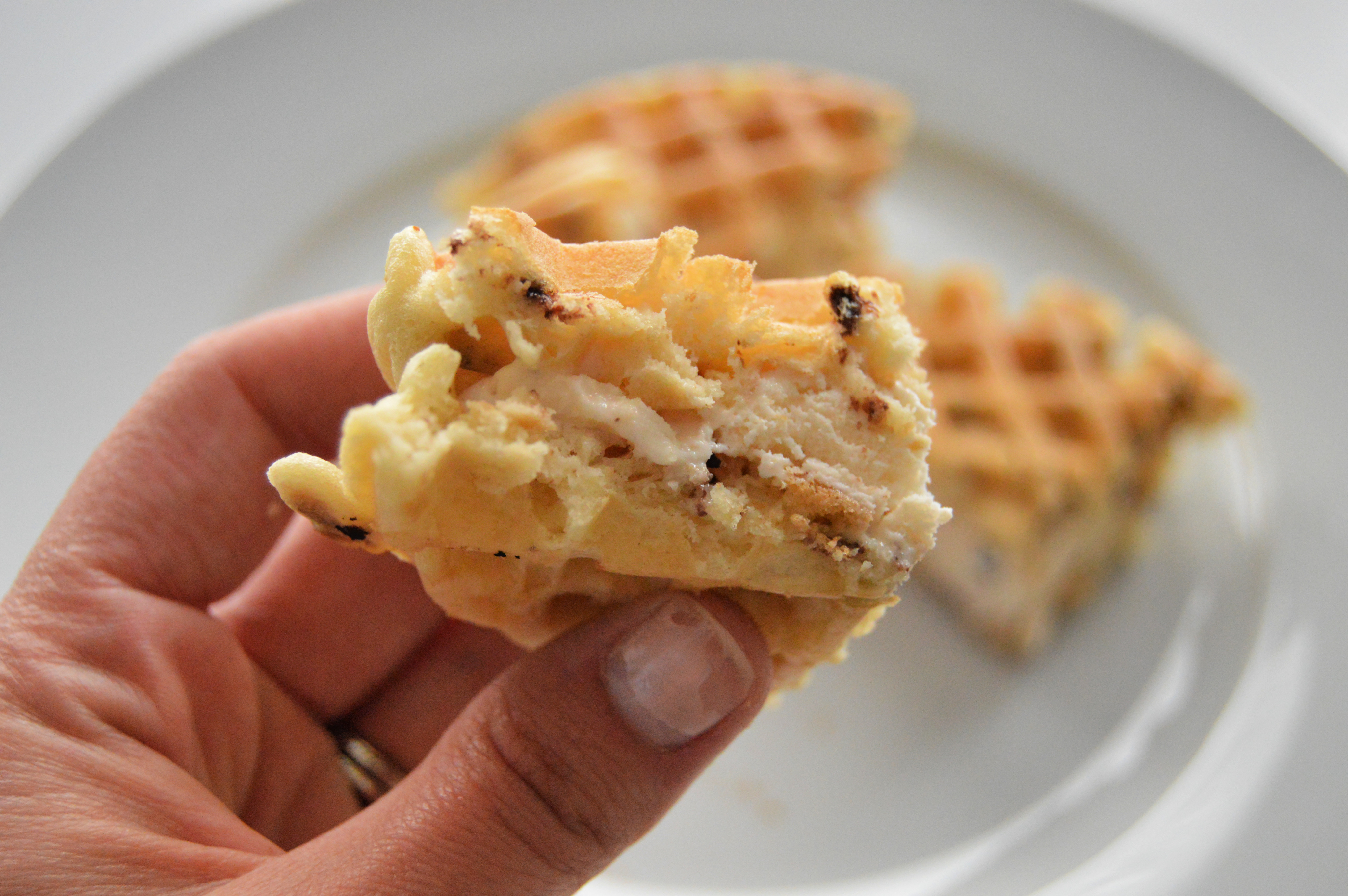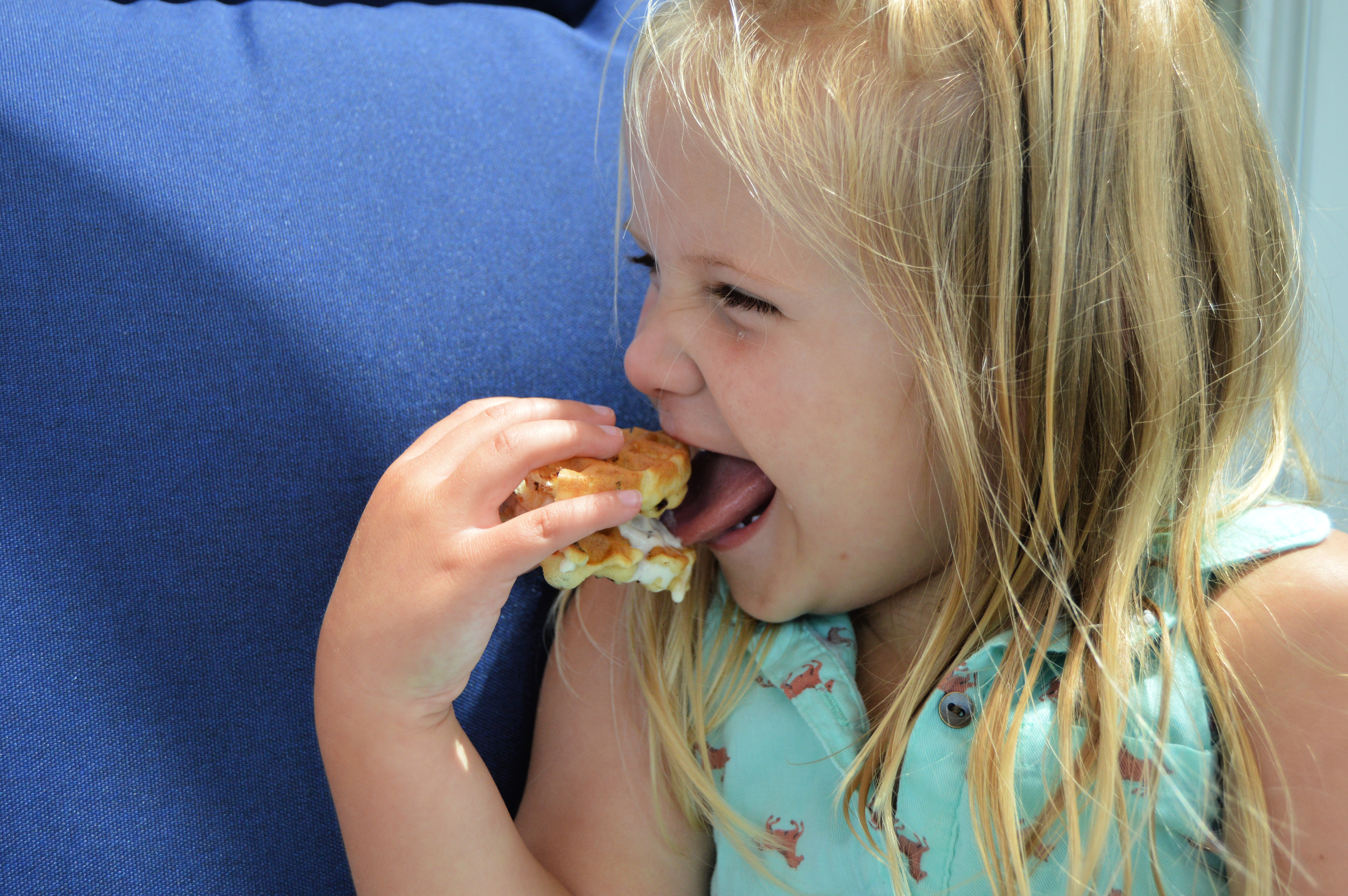 These delicious treats can easily be created for dairy free families too! Just switch out the chocolate chip waffles for a dairy free brand (so many in the frozen section!) or even make your own. Then, use Hudsonville's Ice Cream Dairy Free line (exclusively at Meijer stores) to top the waffle, freeze and eat for a tasty morsel! This is truly an easy recipe to adapt if you have a dairy allergy.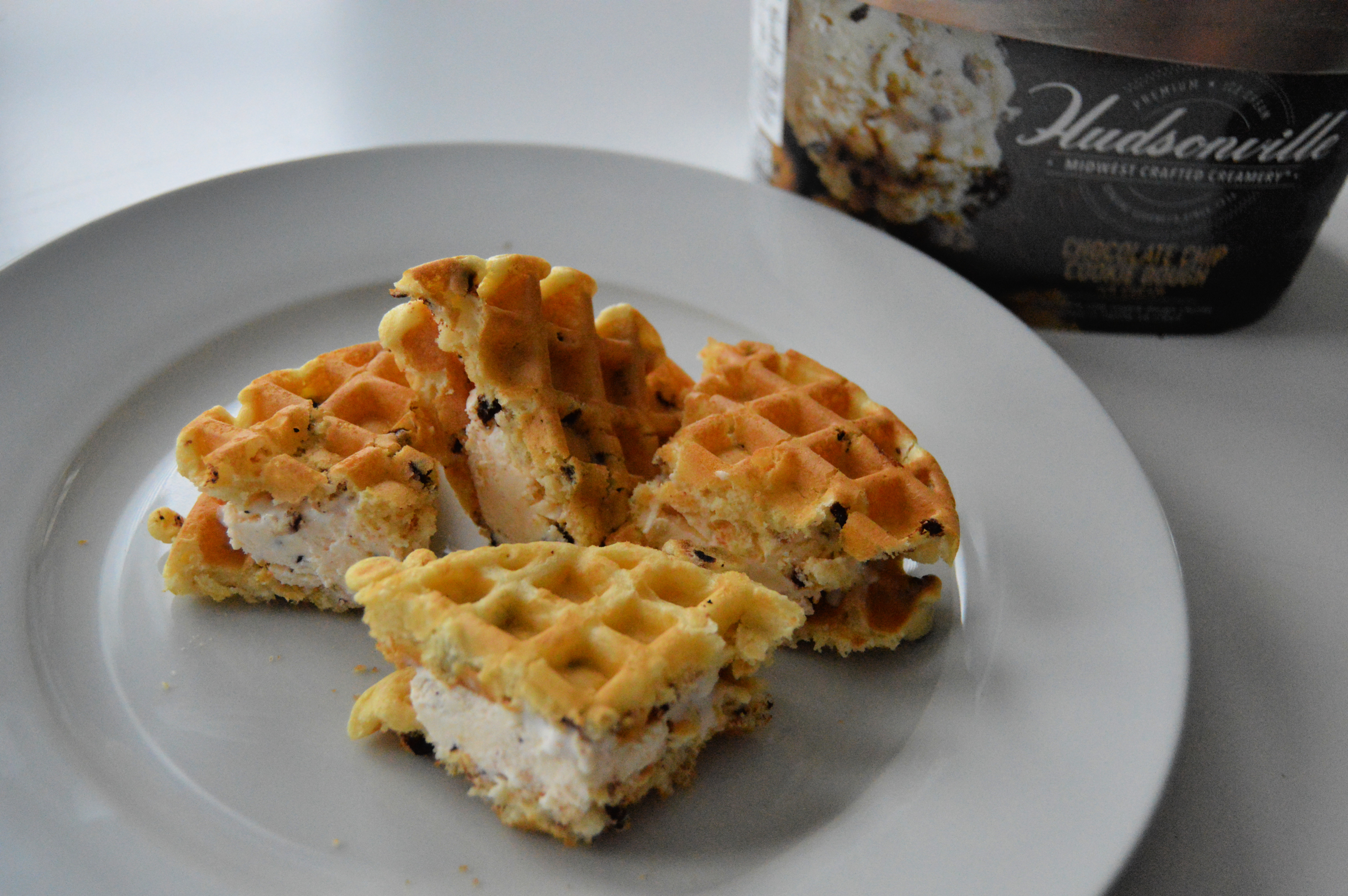 [ultimate-recipe id="latest" template="default"]
Summer is sweet and those memories are sweeter. Savor the time with your family because this is what they will remember as they grow older. And be sure to check out The Sweetest Spot, a place just for Hudsonville Ice Cream fans to get inspired and find more ways to sprinkle joy into your days, one scoop at a time. Cheers to making memories – and sweet ones at that!
Want to make this your sweetest summer ever? Enter Hudsonville's weekly giveaways for your chance to to win prizes all summer long! And be sure to get your coupon for $2 off any 48 oz Hudsonville Ice Cream flavor — use the Hudsonville's Scoop Locator to find a store near you!