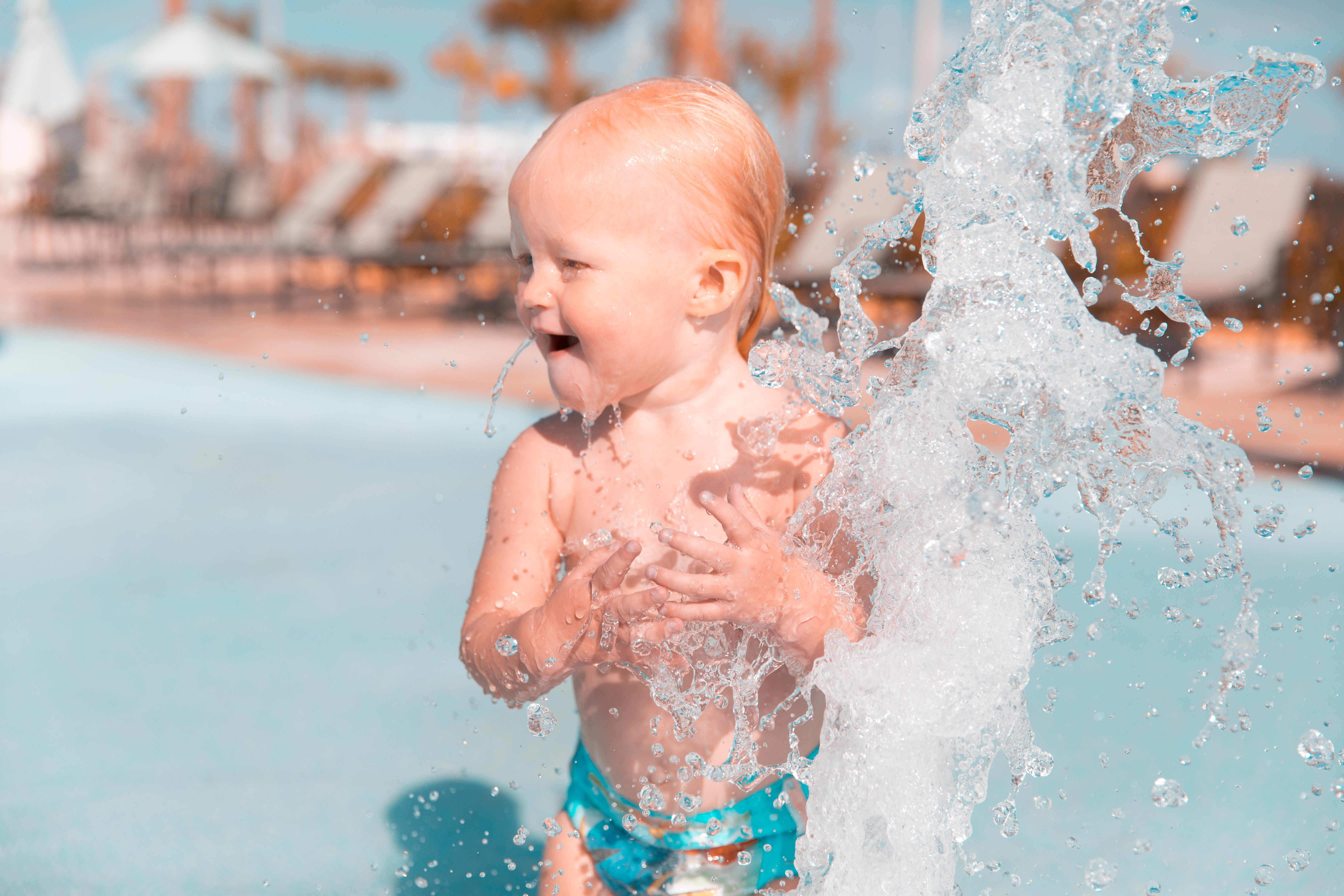 While we may have had a rainy start to the summer, there is still plenty of time to hit the pool and beach with the family! But, did you did you know that drowning is the leading cause of unintentional death for children under the age of 5? More importantly, were you aware that in most incidents one or more parents were present? In more than 75% of drowning incidents, the child is missing for less than 5 minutes – yes you read that right. LESS THAN 5 MINUTES.
Moms, we get it. These statistics are scary. That's why we asked our favorite experts at Stony Creek Swim Center to share some water safety tips that our families can keep in mind as we spend our summer around those pools.
---
Supervise Children at Arm's Length
Young children and non-swimmers need to be supervised within arm's length around all water – swimming pools, wading pools, lakes and rivers. But what exactly is arm's length? Well, if your arm measures about 2 and a half feet, that means you are sticking very close to your child! And yes, it means that you will need to get into that pool. Enjoy this time with your child! Swimming is fabulous family time – and probably one of the precious "unplugged" moments you have with your child these days.
Learn to Swim
It is obvious that your child needs to learn how to swim to help them be safer around water. Learning how to roll over and float, as well as to grab onto a wall, could one day save your child's life. But what about you? Do you also know how to swim? In order to supervise your small child properly, you need to be able to get in the pool (and out) yourself. That also goes for anyone responsible for your child around water- they need to know how to swim, as does your child. Stony Creek Swim Center offers a variety of lessons for kiddos of all ages and levels.
Designate a Water Watcher
Keep this in mind, especially at pool parties with minimal supervision. They can turn a fun gathering into a disastrous one very quickly. As a parent, never assume that party guests are paying attention to activity in the pool. If the host hasn't hired a trained lifeguard, designate a "Water Watcher" who will keep undivided attention on the pool. Rotating short Water Watcher shifts is a good way to share the responsibility and stay focused on a very important task.
This week is going to be a scorcher and as the days get the hotter and more time is spent around the pool, keep these three things in mind. It's never too soon – or too dry—to spend a moment on water safety.
Learn more about what Stony Creek Swim Center can offer your family and get details on the amazing lessons they can provide for your family!