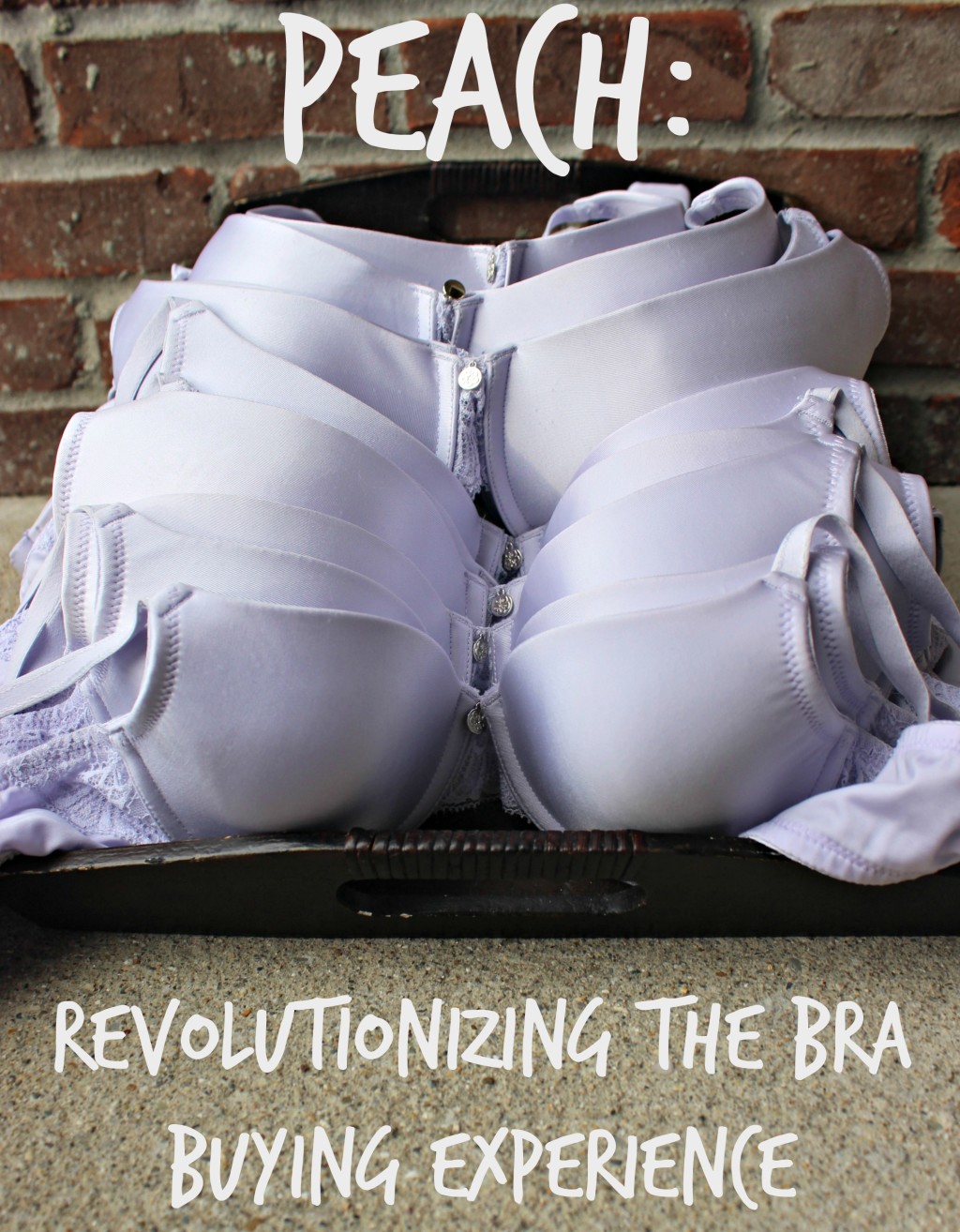 (Disclosure: Indianapolis Moms Blog received product or payment in exchange for this review; however, all opinions shared are those of the contributor who wrote them.)
It was raining. My toddler was at the end of his rope. And I desperately needed to make the leap of buying at least one real bra to wear once the breastfeeding process came to an end. I dashed into Target, tried on two bras because a meltdown was quickly impending, and I decided one of them was good enough. Once I got home and tried on my purchase again, I was frustrated to discover it not only didn't fit me very well, but it was also uncomfortable. I weighed the options in my head — return the bra and wait in a long checkout line, only to be left braless once again, or keep it and feel disappointed with the uncomfortable and unflattering piece of lingerie I had picked in desperation. Picturing going back through the process, I kept it.
The consumerism industry depends on women to make the same decision I made. 80% of women are wearing the wrong size bra, so, like clockwork, women purchase new bras about every three months because the ones they have just aren't cutting it. Plus, most bras are created using the same mentality that we witness on the runway; sexy and plunging necklines that don't keep everything in place and prove to be uncomfortable because they are the wrong size.
Enter Peach.
Peach is revolutionizing the bra buying experience (and the lingerie industry for that matter!) by ensuring that women feel comfortable, listened to, and beautiful. Here's how my Peach bra buying experience played out in comparison to my prior venture. I arrived at someone's home. They welcomed me in and introduced themselves, explaining more about Peach and how it works. They asked me some questions about what I'm looking for in a bra and some things I haven't liked about my bras in the past. In less than three minutes, they took 10 (TEN!) points of measurement to ensure a perfect fit. They explained that there's no such thing as being a certain size because each bra fits differently. I tried on half a dozen bras and loved all of them for different reasons. Finding bras that actually fit was empowering, and I loved how sexy they made me feel. At the end, they also introduced me to their line of basics and shapewear, and I was impressed by the soft fabric and flattering fit.
Their business model is consumer-focused and built upon the idea that any woman can be a confident, independent business owner. Personal stylists are trained to serve clients and can work out of their home, their client's home (yes, they can come to you!), or the venue of their choice. Plus, women can also get a couple girlfriends together and have an intimates party to share the experience with their tribe. Katey Rybski is the Peach contact person, and she can be reached at 312.213.2224 or [email protected].
And here's the most exciting addition to Peach; as a social commerce company, they are combining the online shopping experience with the personalized nature of a stylist. Women can now do video conferencing with Katey from the comfort of their own home. Katey will walk women through how to do their own measurements, ask questions about what they're looking for in intimates and basics, and assist them in making purchases that are ideal for their needs. Needless to say, I think I'm in love!