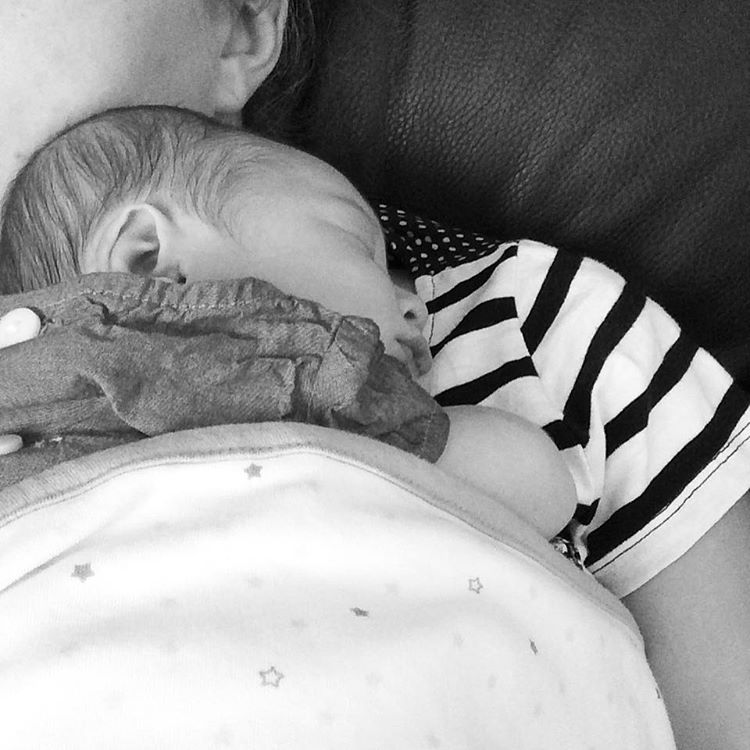 I have two children. My two children are Weslie Vivian Beaven and Stephen Eric Beaven III a.k.a. Trey. Cute, right? Before you say anything, let me explain.
Ideally, I didn't ever dream of having more than one child, so you can imagine my surprise when my husband and I found out that we were expecting a new baby a short 15 months after welcoming our first baby (insert tear emoji). Of course, we were shocked, and dare I say plagued with anxiety at the thought of having another child, especially when we didn't have our legs under the first one.
When I had Trey, everything was different. The pain was different, the delivery felt different, and although I was grateful for a new and healthy life, I couldn't help but be upset with myself for irresponsibly bringing another child home to my 15-month-old daughter. I blamed myself, like I did something. To make myself feel better, I had to really prepare myself mentally.
The late-night feedings-check.
Getting the two of them to bond-check.
Time with my daughter-check.
Cooking meals-check.
Starting him in his own bed this time-check.
Probably not surprisingly, none of the above happened. When you bring the second child home, it is double the work, double the financial responsibility, and double the sleep deprivation. So, for the first month, I struggled. I struggled to sleep, I struggled to eat, I struggled to muster up the words and say, "I am in over my head, I need help before an absolute meltdown occurs." This was a massive undertaking an honestly one I wasn't prepared for at all. Weslie became needier, I was nursing so it was a challenge to fit in pumping, Trey had a healthy appetite so it was challenging to keep up with the feedings, and by the time I got into the swing of the day, Weslie and my husband were home, too. I began to think. " I can never manage this."
Fortunately, my husband is supportive and I have a support system of Aunts and friends who helped me pick up the slack. Furthermore, I have parents who can tell in my voice that I am at my wits end, so my Mother came to the house and stayed and my Dad always brought food.
Even still it was alarming, and so much harder than I could have expected. What I had to learn was I was expecting Rome to be built in a night, and just like with everything else, I had to relinquinsh control and instead slowly and steadily become familiar with my new life. I still don't sleep through the night and my daughter still throws fits when she wakes up in the morning and I am holding her brother. I still feel guilty that I can't always follow conversations with my husband fully because someone is either crying, wet, or hungry. However, I have decided to be a little less fearful, much more prayerful, and a lot more grateful, because Motherhood by far is the most challenging thing I HAVE EVER done. But moments like these allow me to step back, take a deep breath, and take it one day at a time because with double the responsibility comes double the love.