When thinking about motherhood, is there a true definition of what it means to be a mom? It's a journey filled with ups and downs and one that is wrapped up in all kinds of emotions. Motherhood is full of laughs, tears, joy and sorrow, anxiety and curiosity. And while we are all in this crazy ride together, our stories are so different and unique in their own way. These are our stories for Mother's Day.
This is motherhood.  This is our Mother's Day.
---
A mother's job is a never-ending story. In your role, you are a protector, a disciplinarian but also a friend. It's about making sacrifices and ensuring your children are not only happy but most importantly healthy. A mother works hard to make sure their child is filled with the knowledge, skills, and abilities to make it as a competent human being in this crazy, busy world. Being a mother is the hardest, most rewarding job a woman will ever experience. And while it's the most difficult job, I wouldn't trade it for anything.
Kait Baumgartner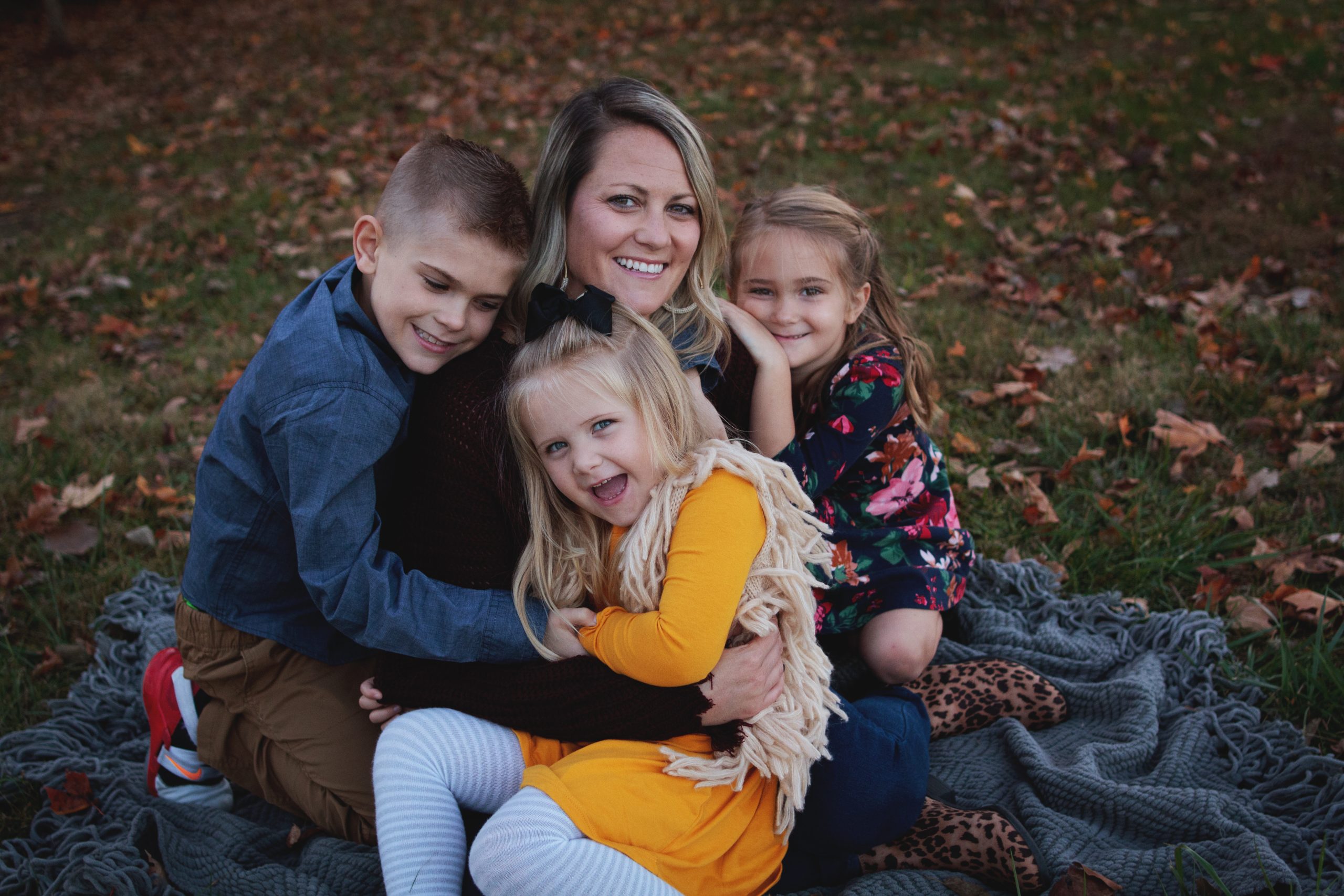 ---
I am amazed by the courage, awed by the selflessness, and inspired by the tremendous love of birth mothers in choosing adoption.  My children's birth moms will always have a cherished place in our lives. How can you adequately thank someone for making such a brave decision that allows me to be a mama to the most precious gifts, Graham & Grace.
Angie Hall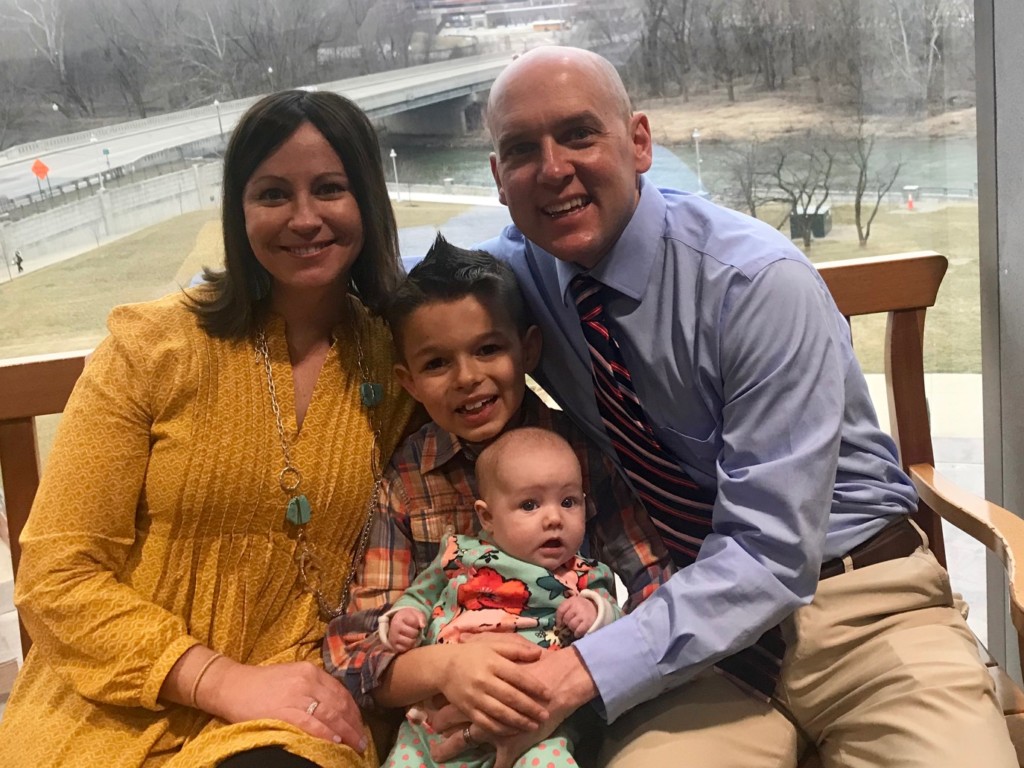 ---
This year, Mother's Day means a little more to me. With it coming at the end of a crazy two-month period where I have been tested on a daily basis (sometimes hourly), I will make sure to remind myself how lucky I am. With the birth of our second child, Sarah, I'm reminded how lucky I am to be able to give a built-in best friend to our son, Jonathan. People told me that as a mother, your heart will expand with each child. Boy have I learned that this year! I've never felt luckier, even on our most difficult days. Also, being away from our extended family for two months has reminded me how lucky I am to have a mother and a mother-in-law who both live nearby and are constant sources of support and guidance. Both women have wonderful relationships with our children. I'm grateful for all of that on Mother's Day. Also, they better both be ready for overnights with our kids soon because this mama needs a BREAK!
Andrea Resnick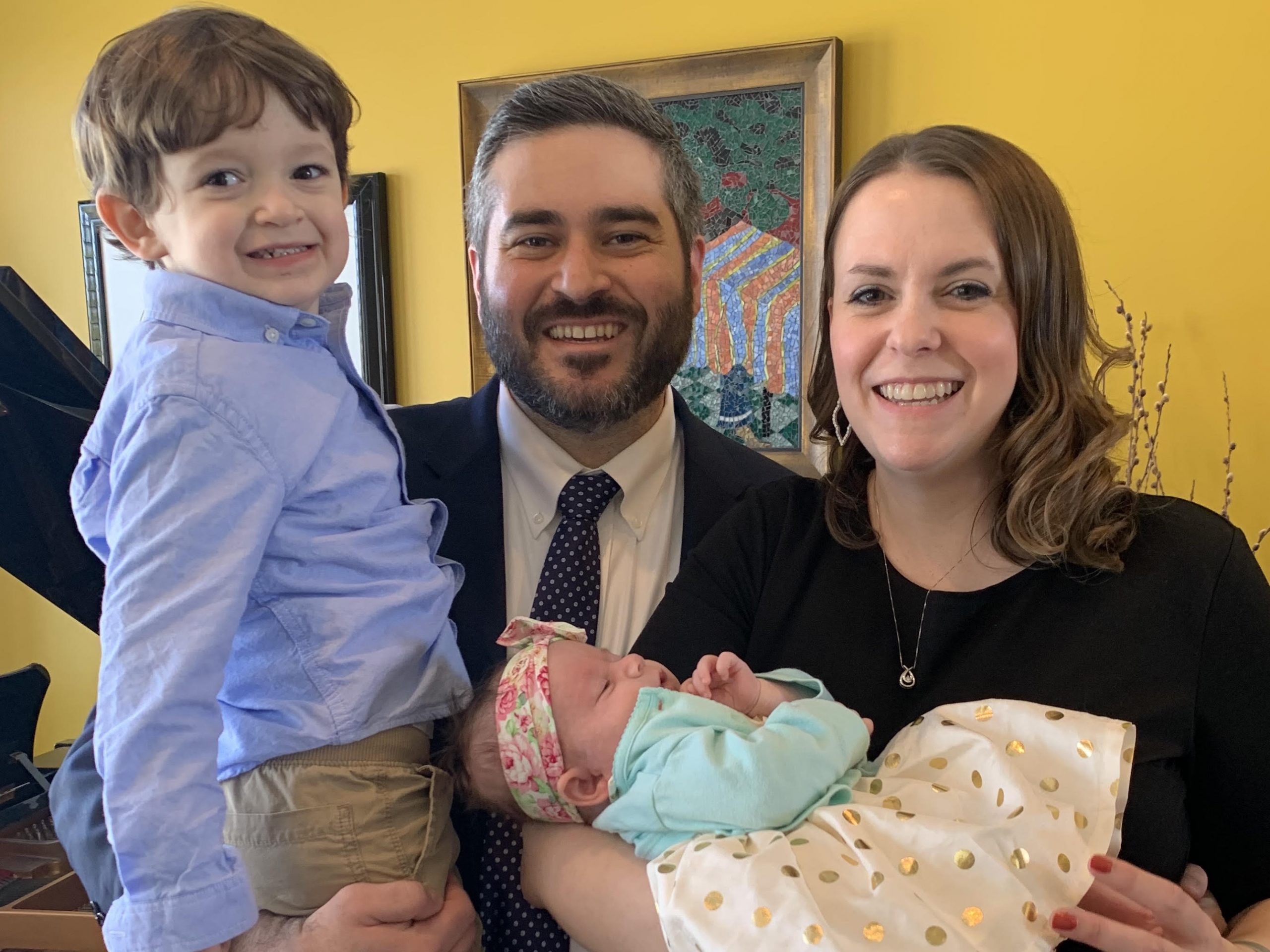 ---
I have celebrated Mother's Day for my own mom, then my Mother -in law, as a foster mom, an adoptive mom, and a biological mom.  That is just a long list to say, "Mom" because as much as I am honored to have an additional title in front of "mom", I am just as happy with being simply called mom.  But I've learned something much bigger as a thirty-eight year old survivor of a whole hell-of-a-lot and who has been around the block a few times.  I need adults of all genders who "Adult" in wiser ways than me.  I need adultier adults. So on this Mother's Day,  I will celebrate my mom who gave birth to me, who prayed over me at night, and who still does to this day, my Mother-in-law who raised two boys alone through life changing challenges, those who carry the desire to become a mom, the men and women who take on the role of momming children that are not their own through the foster care system, and those mommers of any gender that I call Truth-Tellers who MOM me through their raw work in the therapy room, the classroom, from a pastor's office, through their books, in a small group, or those who have walked through pain and who have risen from it.
Katy Gentry McCord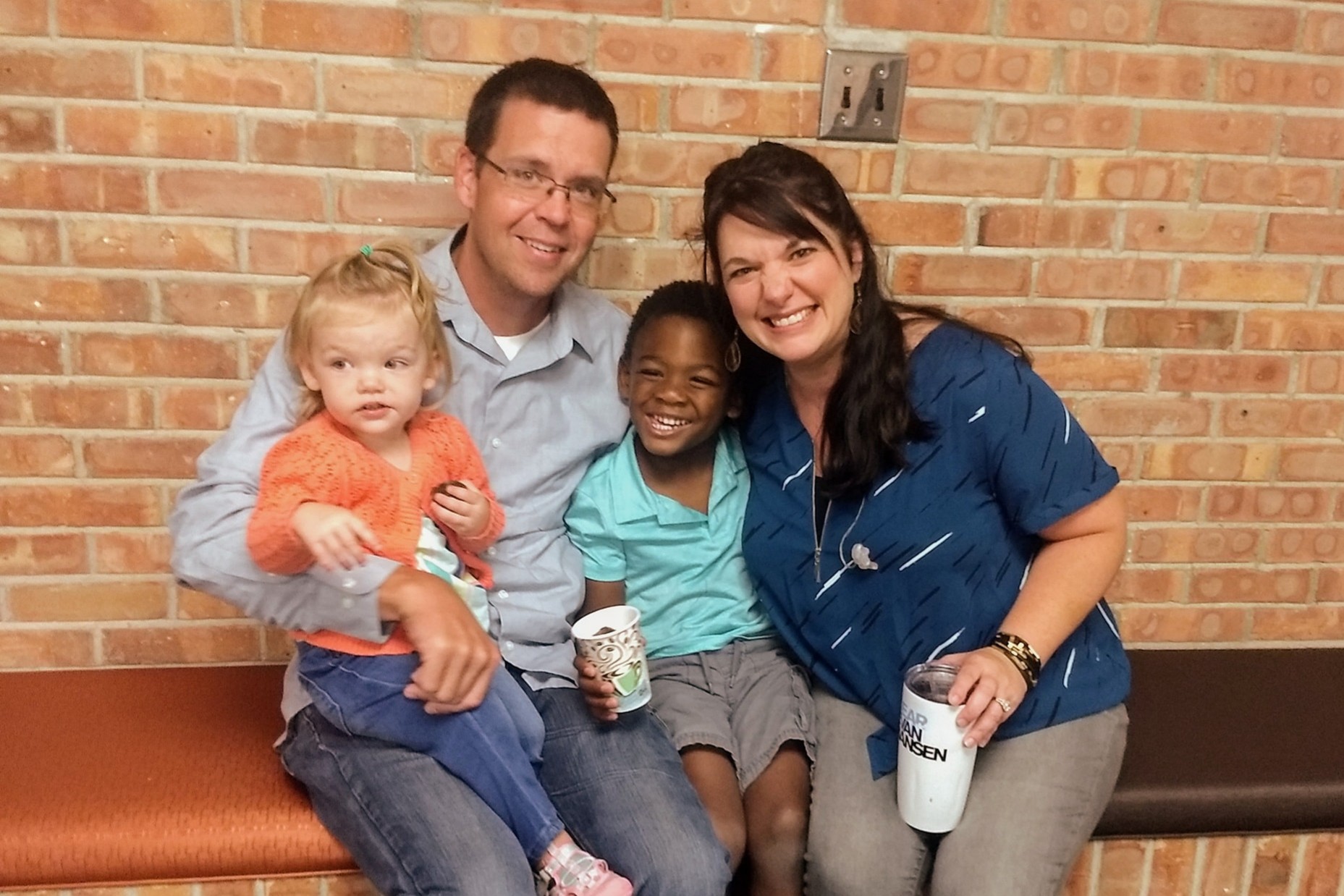 ---
Mother's Day is very special to me! I love honoring my mom, and I also enjoy being spoiled and shown appreciation by my family. My heart is especially happy every year on this day because I get to see the love, smiles and laughs all the wonderful moms out there get to share. Mother's Day is a day of sheer gratitude; I am grateful to have such a caring and amazing mom, but to have also been so incredibly blessed with my sweet, charismatic boy. Giving birth to my son and becoming a mom is the BEST thing that has ever happened to me…having a day to celebrate being his mommy is just icing on the cake!
Andee Bookmyer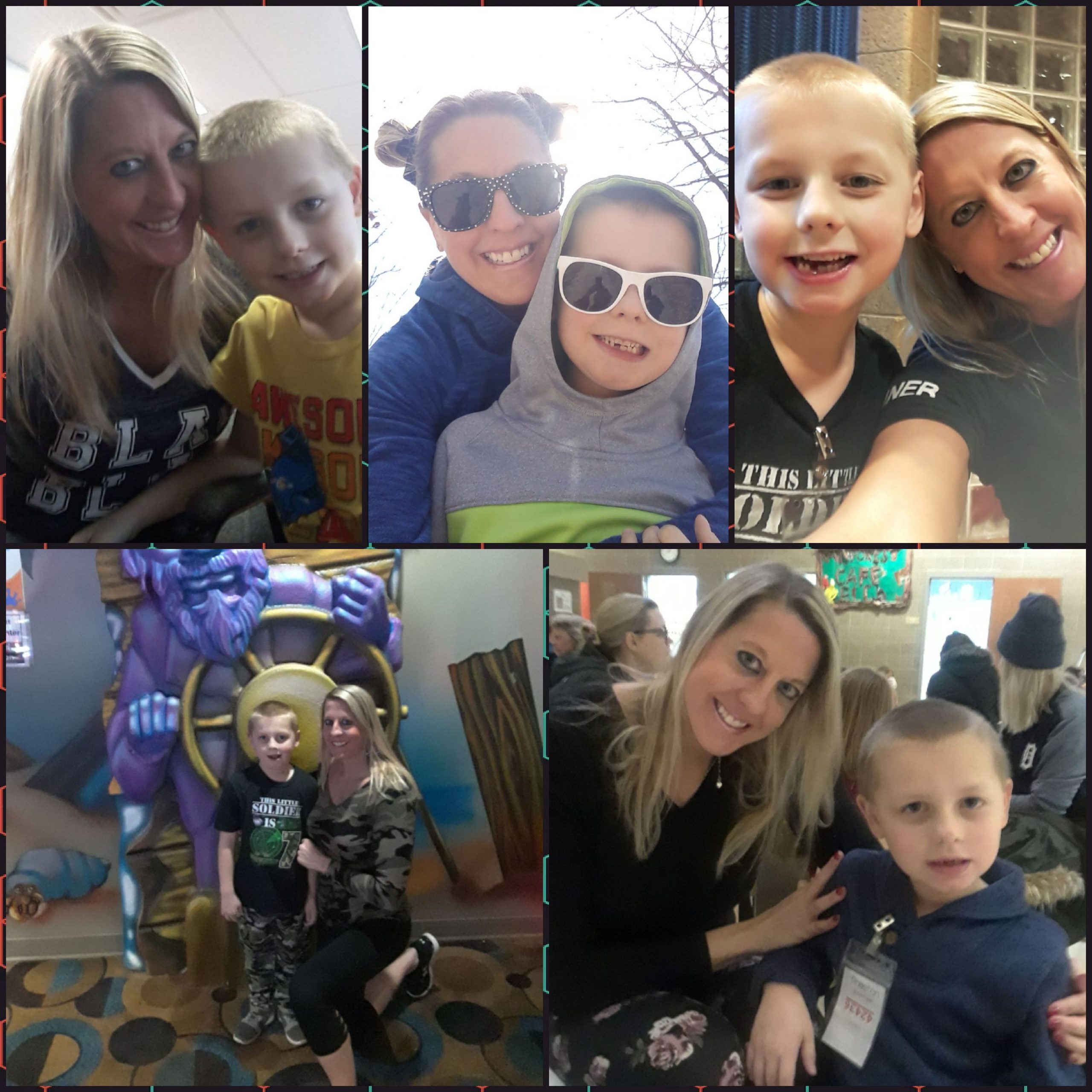 ---
Just one day of 365 each year: Mother's Day. One day to celebrate while mamas press through the rough and tumble of the other 364 surrounding days. I have witnessed the exact moment that 16 different women "became moms" at the bedside of delivering their babies since last June. Some had birthed sibling babies already, others birthing babes for the first time. Each and every occupation and career field imaginable, having babies, and sharing in the nuance of both fulfillment and struggle. Some on the verge of becoming Stay-at-Home Moms. All of them, though, share the same common thread – the underlying painstaking, joyous, brilliant, glossy, messy-bun journey of what being a mother entails. It's a binding element that every mother can share in camaraderie, and should be celebrated justly. So this Mother's Day, I am feeling the bond of being teammates in motherhood with all moms. We are the movers and the shakers, and the world-changers, ladies. Here's to us.  
Anne Beal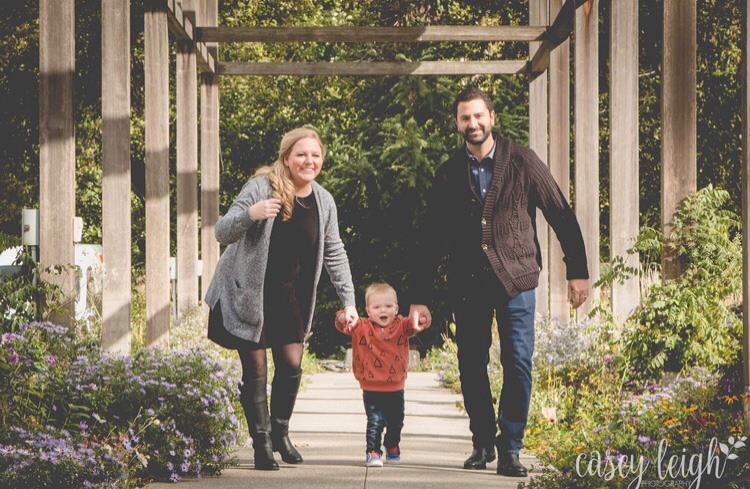 ---
I lost my mother when I was 20 years old and experienced 10 years of mournful Mother's Days. The feelings would ebb and flow as time passed but Mother's Day was always a big reminder that I no longer had my mother earthside. The last 3 years it has turned to bittersweet. I get to celebrate it in my own way and to celebrate the little human that made me a mom. I love the shift that Mother's Day has taken in to not just a reminder of what I have lost but for what I have gained now too. For all of those healing from a loss, mourning what never was, and celebrating what is, my family and I are sending you the biggest hug this Mother's Day.  
Amanda Shaffer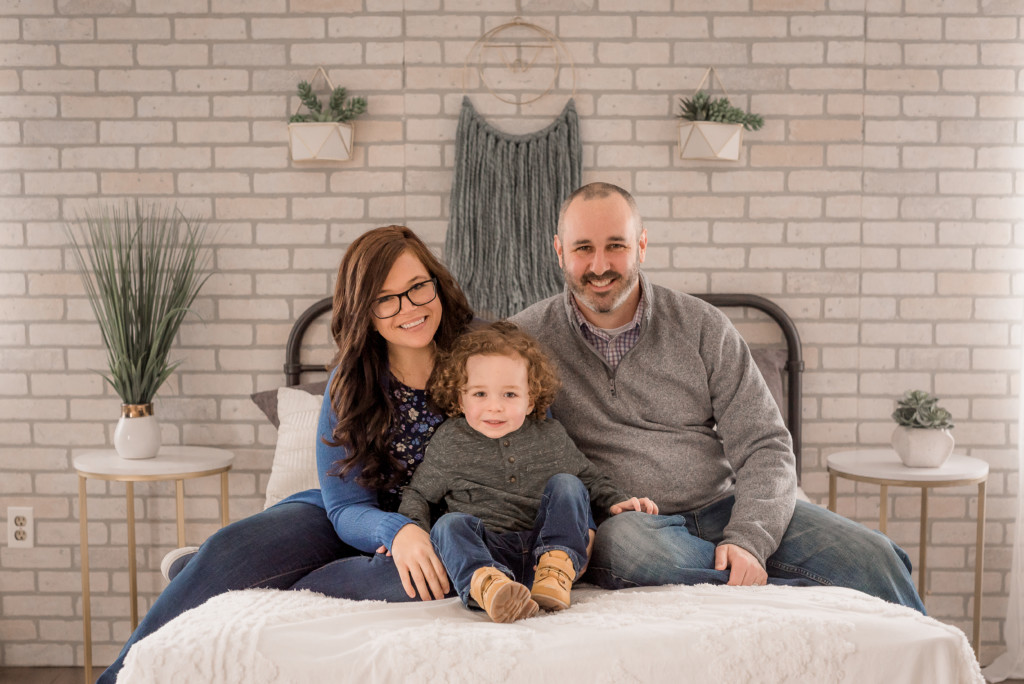 ---
Mother's Day is a reminder of the unconditional love, joy, and sacrifices mothers make. It is also a day to think of the women who are trying or who have experienced a loss of a child. Celebrating this day, means celebrating all women in whatever stage of motherhood they are in. Being a mother myself, I've realized how overwhelming and challenging it is. But it is the biggest blessing God has given me. It's the hardest job in the world and the most fulfilling I've ever had. I'd like to thank my own mother for shaping me into the mother I am. And I thank God that my daughters have her as a grandmother.  
Terri Salinas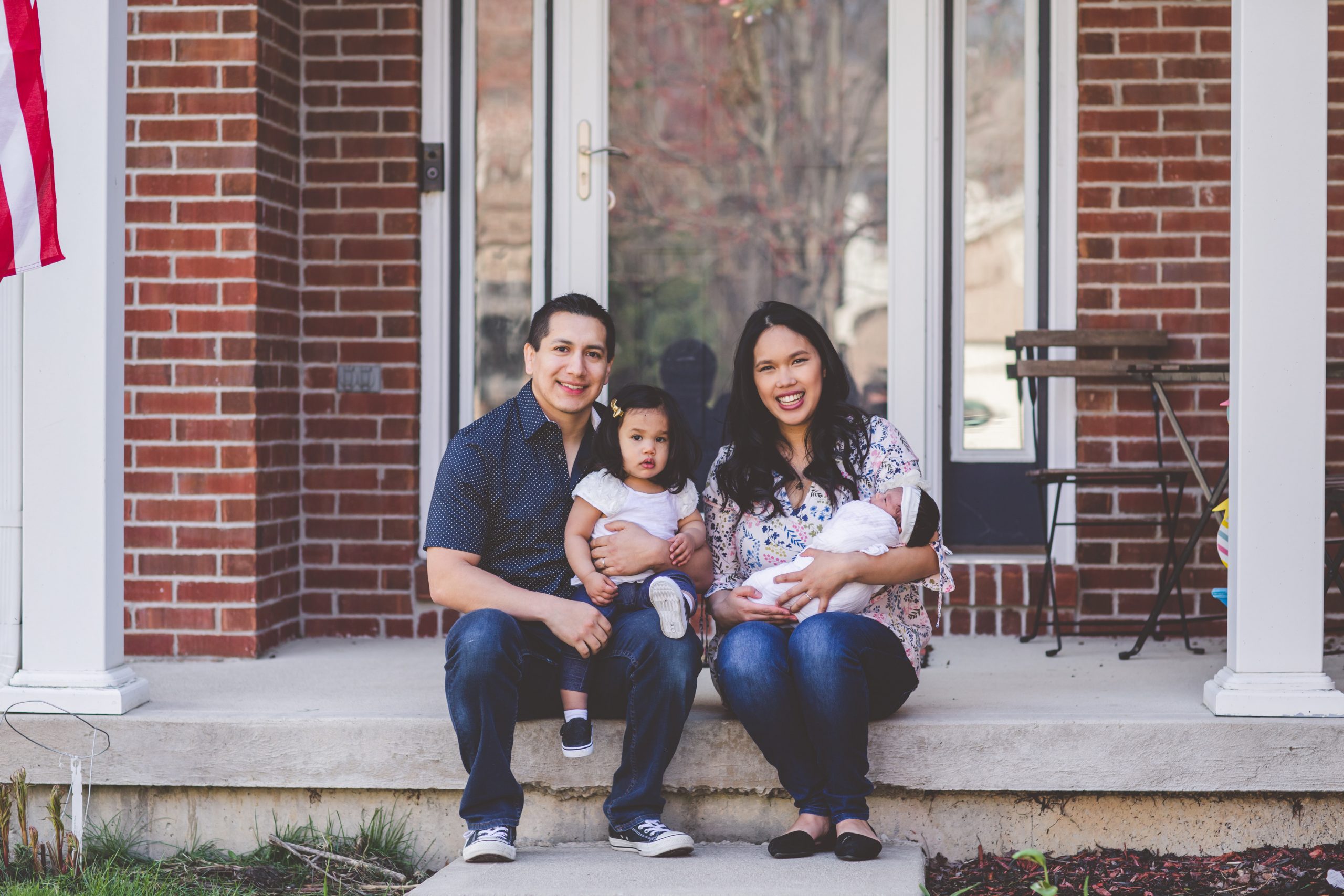 ---
This Mother's Day means celebrating all of the beautiful moms in my life and watching my boys light up when they give me the cutest handmade cards. My mom has shown me how to be strong through her battle with breast cancer this past year, and my boys have taught me how to celebrate the little things (like finding a frog in the yard or ice cream for dessert). I see all of my other mama friends in my tribe who are in the thick of raising babies, building careers and trying to balance it all and know that we all have each other's backs. Here's to you, mamas! Let your hubby and kids make you breakfast or let you take a nap this Mother's Day (and don't feel one ounce of guilt about it!)  
Emily Nichols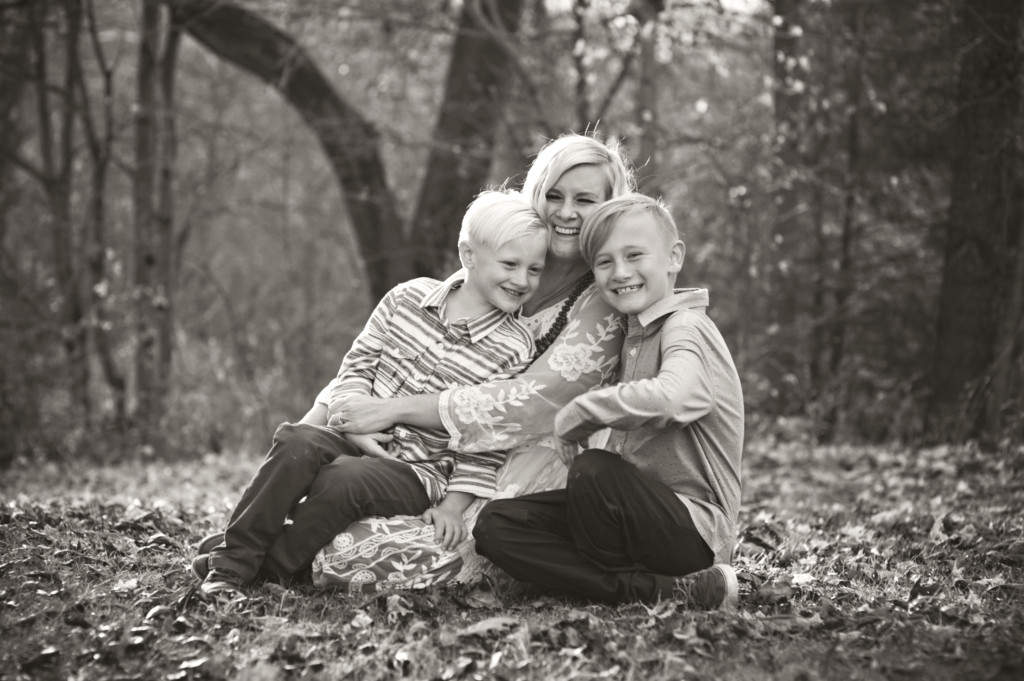 ---
Every May I am lucky enough to be surrounded by multiple generations of great mothers.  My grandmothers are almost 90 and along with my own mom and mother-in-law, these four women are just amazing examples of how "it" should be done.  I know how lucky I am to have them in my life to show me exactly what it means to be an amazing mom. Additionally, I am already a mom to such an incredible kid, Andrew.  But each Mother's Day that goes by since his birth I wonder when I might get the chance to become a Mom for the second time around.  Andrew makes my heart so full and I want to be able to give him something in return, a sibling.  There's a lot of unconditional love for these women and my son and to me that's what Mother's Day is all about.
Lauren Schregardus
---
Being a mom is, by far, the toughest job I've ever had. It's the highest of highs paired with the lowest of lows, but I wouldn't change it for anything. It's a constant learning experience, a full scope of trials and errors, and no day is ever the same. But I am the center of the universe for two little people, and it's honestly the greatest gift I've ever been given. I never fully understood the quote "being a mom is like watching your heart run around outside of your body" until now. I had the world's best mom growing up; she wasn't perfect, but I always knew I was loved unconditionally. She has always been my biggest cheerleader, and for that, I'm forever grateful. I also love Mother's Day because it's an opportunity to celebrate not only our wonderful moms but those who women who've played a mother-type role in our lives. Here's to all the moms: past, present, and future!!  
Janelle McDonald
---
Motherhood is putting ALL the creams in ALL the cracks!  It is an endless show of talents–serious and silly. Depending on the moment, I am a therapist, teacher, negotiator, chef, dancer, singer, or comedienne. My throat has never been so sore–so much singing and shouting! It keeps me young, in that I must continuously adapt, staving off dementia.  It keeps me old, in that I have never been so tired. What an adventure!  
Kristi Howard – Shultz
---
Every year on Mother's Day, I remember my very first as a mother. My oldest child was born on Mother's Day, 2005! I became a mom just in time to celebrate. I remember one special moment very clearly. Right after my daughter arrived and I was holding her in my arms, I looked at my mom standing next to my bed and said, "I became a mother today." And she kissed my forehead and said, "And I became a grandma today." It's my favorite Mother's Day memory to date!
Kimberly Riley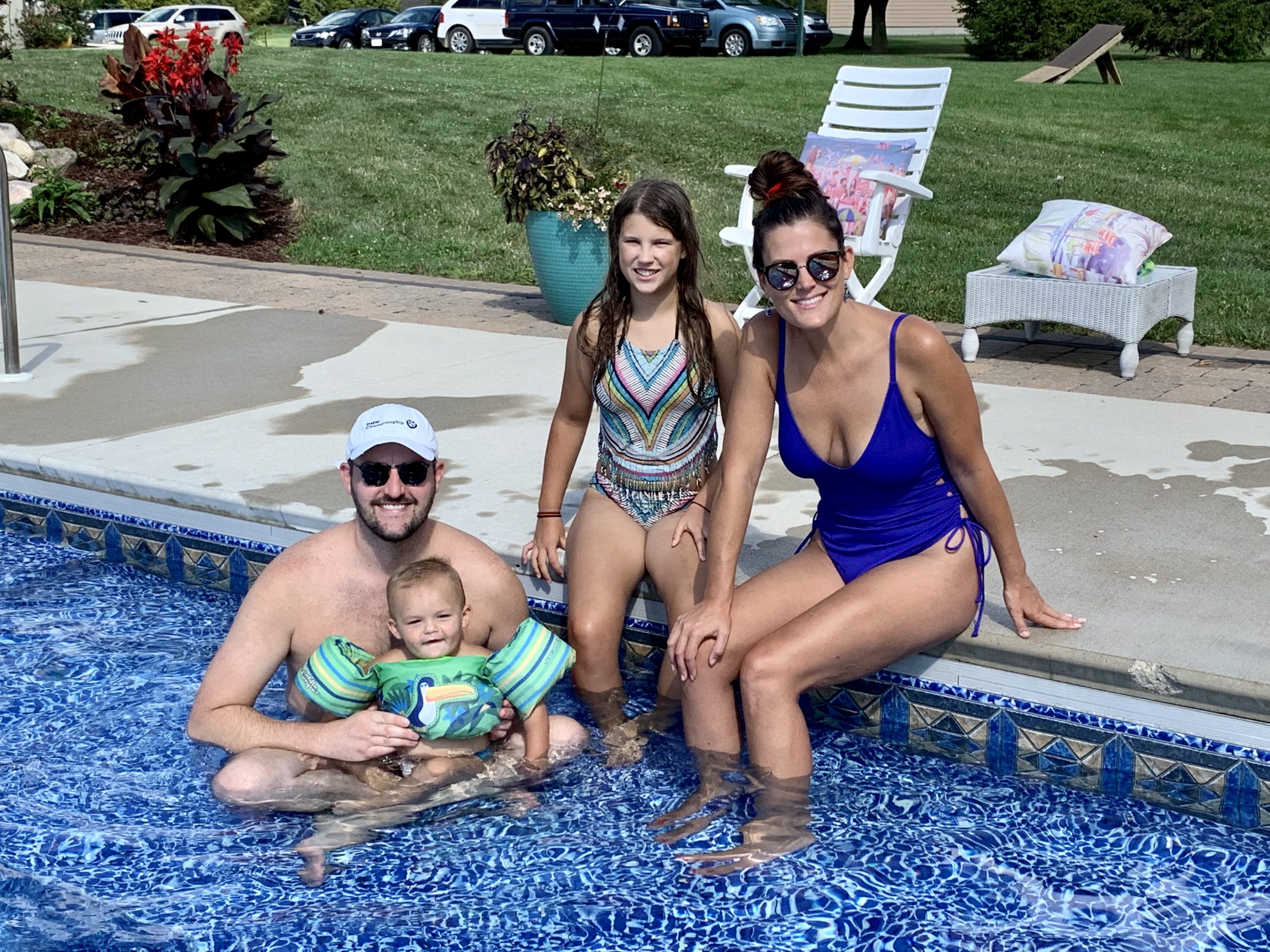 ---
For me, Mother's Day is a time to look around you and be thankful for the wild, messy little blessings you've been given. It's a day to reach out  to the women that paved the way for you; that made the very sacrifices you're now making for your own family. Mother's Day is a day to look at yourself in the mirror and be proud…proud of the amazing things your body has done to create your tribe, proud of the sleepless nights you've soldiered through, proud of the woman motherhood has shaped you to be. Happy Mother's Day to every woman out there rockin' the hardest job on Earth.
Bailey Streicher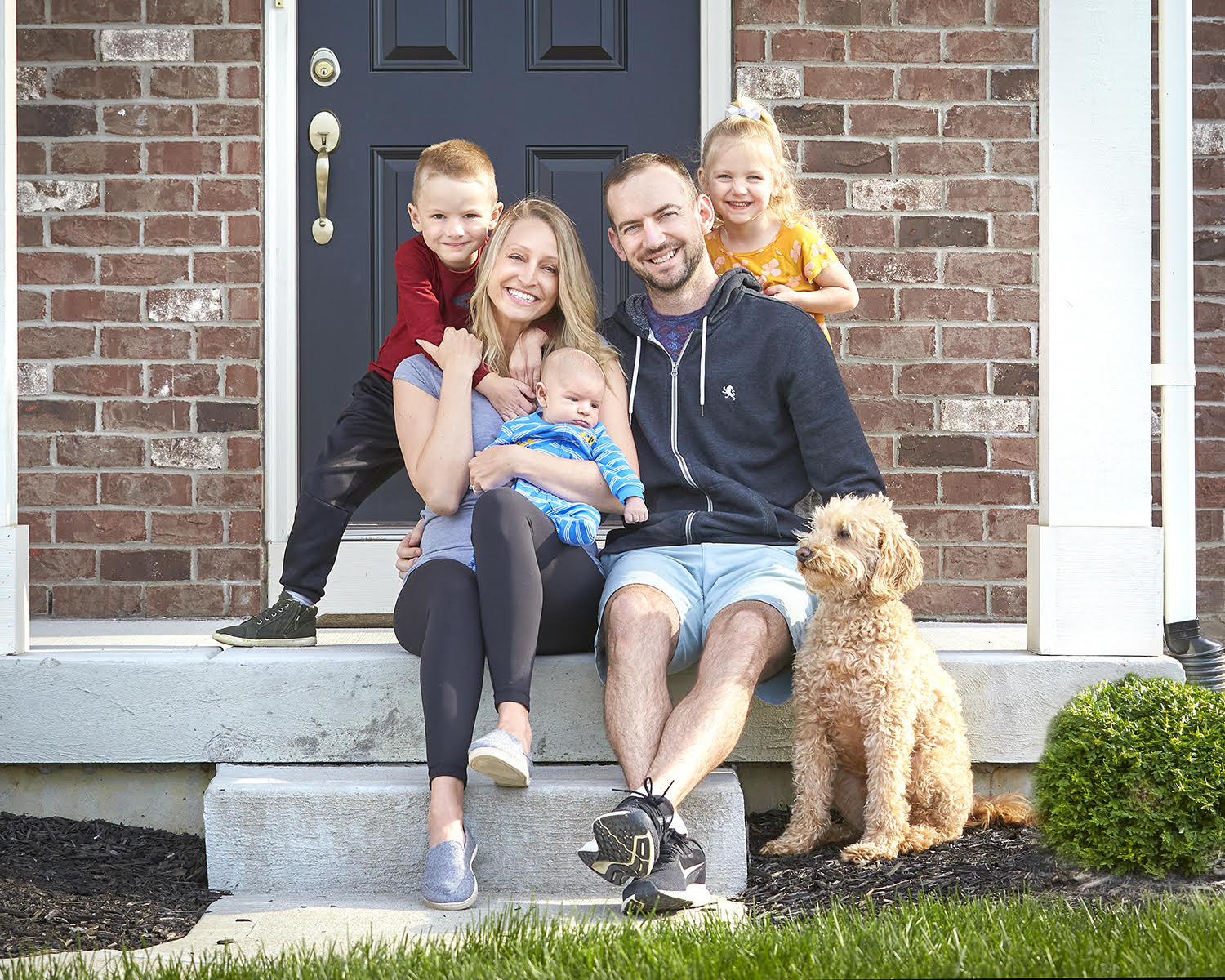 ---
For me, Mother's Day is a sweet day. Usually we do something nice and low-key together as a family, like going on a picnic. It's a day without chores or yard work and just a chance to relax and have fun together. This year, we'll be making a big, yummy brunch at home and making a special delivery to my mom while practicing social distancing. I think the best gift is to just be told that I'm doing a great job as a mom. I will be setting aside some extra time on Mother's Day this year to text my mom friends an encouraging note to let them know that they are rocking this mom thing. I encourage you to do the same! Goodness knows we all need to hear that right now.
Kelly Sutter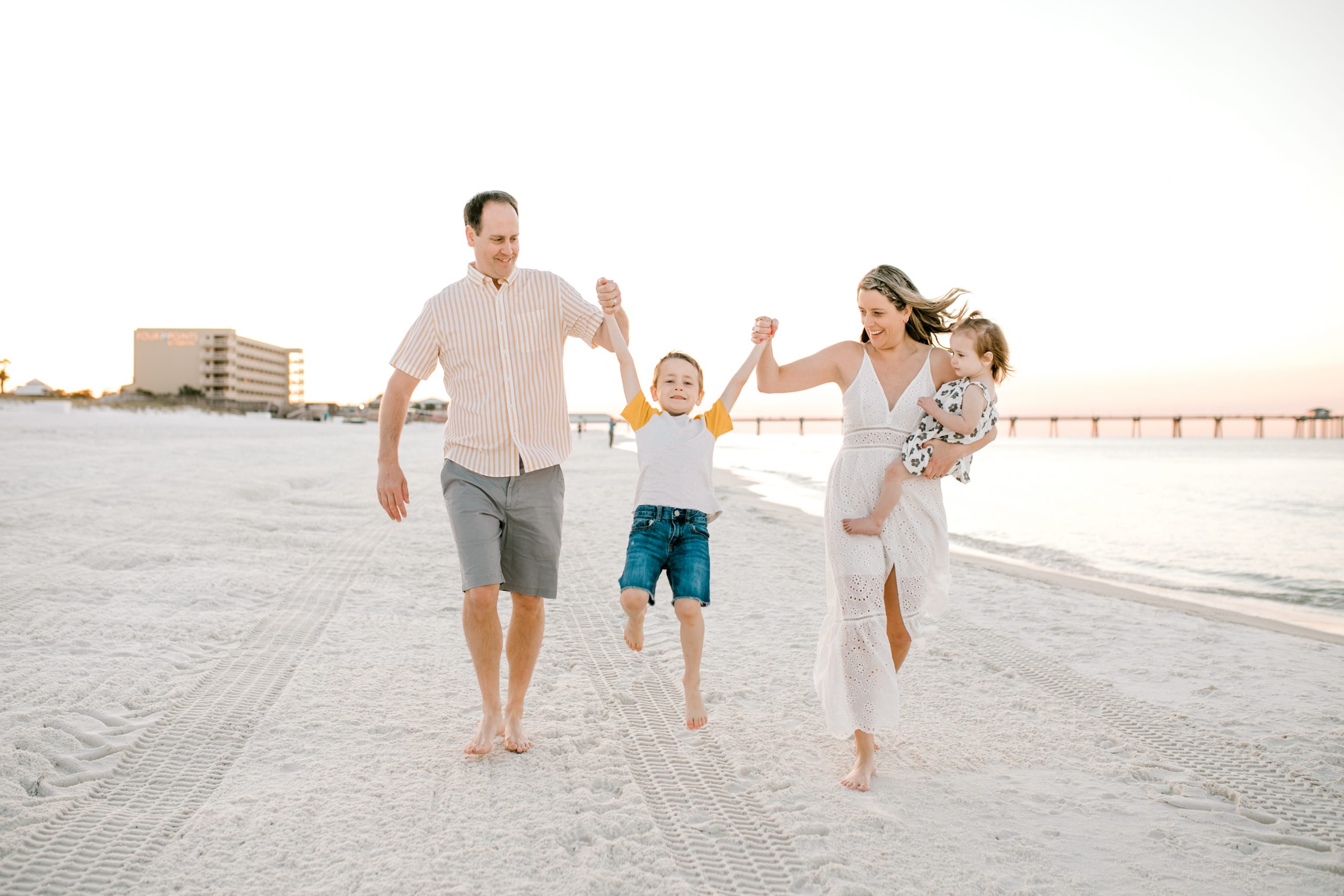 ---
For me, Mother's Day is a celebration of a lifelong dream come to fruition. Ever since I could tote a babydoll with me, I have wanted to be a Mama. It is a day where I really try to set aside time to be insanely thankful for my boys, and who I am becoming because I am their Mommy. It is also a day of remembrance for our family. My Grandmother lost 3 children and my Mother has lost a child, and we take time to reflect on their time with those children Earthside, as well as acknowledging the heartache they (and many others) have endured. It is a celebration of the women before you, and the journey that childrearing was for them. It is setting aside a day to celebrate all that comes in the package of motherhood: the joys, the trials, the laughter and tears. The knowledge that you have been given such a beautiful gift and though the responsibility is great, you alone were made for this specific assignment. Finally, though it may not be for many of us, I believe it should be a day of rest. A day for a Mama to truly relax and spend the day exactly how she would like.  
Kate Pierle
---
I have always loved Mothers Day, but I love it more now that I get to celebrate with my Mother. I am supremely grateful for the opportunity to be a Mother to the two little people that God has given me to raise. Growing up, I always thought that a day wasn't enough to truly recognize the women in my life because they did so much for me all of the time. However, the day has become a day of reflection for me. A day to admit my flaws, praise the things I do well and realize that Motherhood doesn't come with a manual. The fact of the matter ladies is that our families depend on us whether we like it or not. Although we are blessed to have them, they are just as blessed to have us, we are technically the ice sculpture that the party revolves around (party being our family). So take your day ladies, it's our Superbowl Sunday! Love your families, but most importantly love yourselves! Happy Mother's Day.
DeAndrea Beaven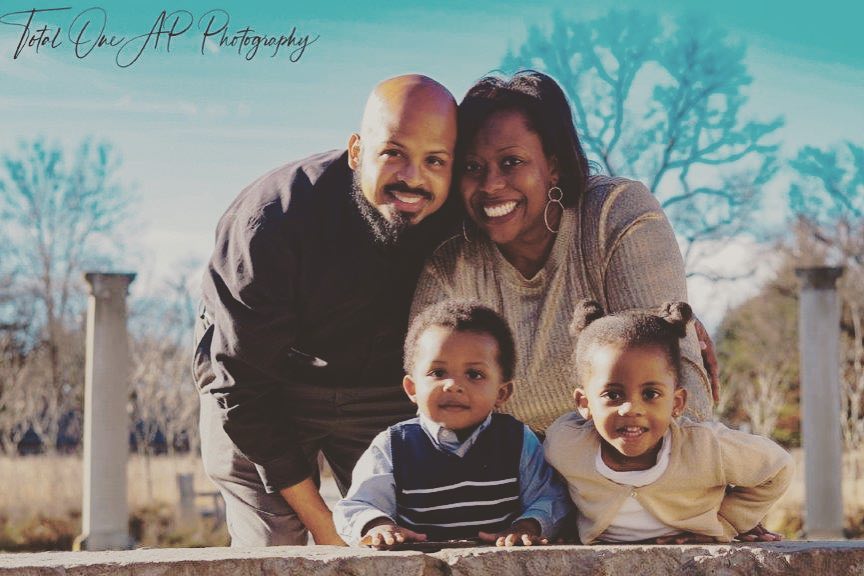 ---
I am thankful for the phenomenal woman who gave birth to me and I'm in awe of her beauty and strength. The truest way to honor her is to be a reflection of her love. I'm able to be a good mother because I have the best mother in the world. Like a sponge, I soaked up all of her wisdom and am now able to pour pure love into my own children. Thanks, Mommy, for being the perfect role model my whole life. Thank you, Reya and Max, for your unconditional love. I'm so blessed to be your mother.    
Roleen Demmings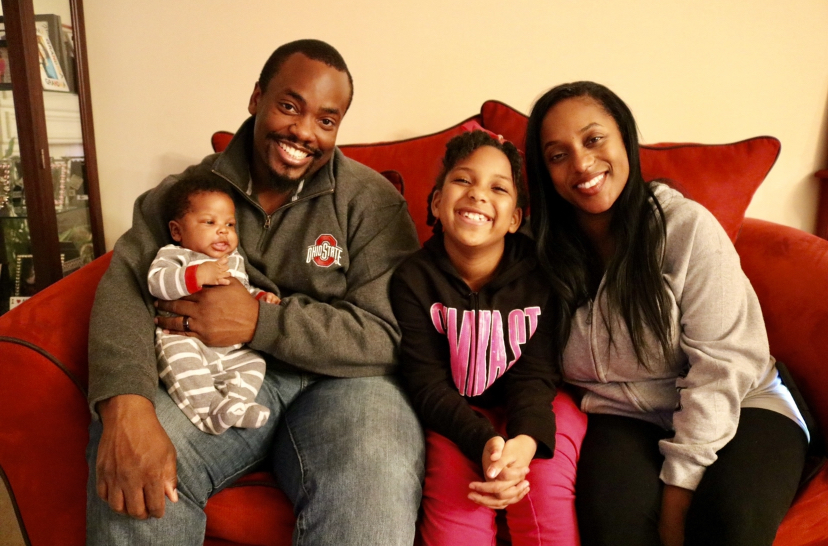 ---
Mother's Day is the day we get to recognize all the wonderful women in our lives. One of my favorite traditions I started a few years ago was to host a brunch the Saturday before and love on all my closest mom friends including my sister, mother, and mother-in-law. Hosting is something I love so it gives me the opportunity to be in my element (and kid-free) while spoiling all the moms who have helped me and molded me into the mother I am today. This year will be different, but even though we aren't together I am still thankful for the ability to celebrate those I've leaned on, learned from, and shared this motherhood journey with.
 Paige Vauter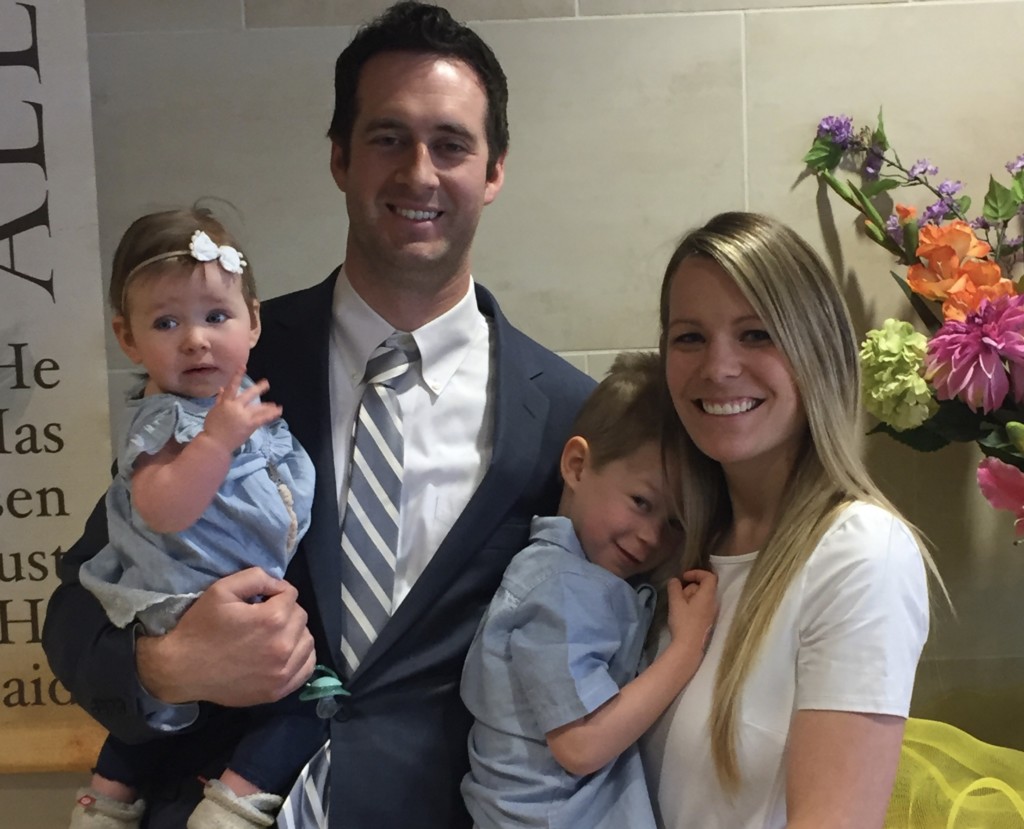 ---
Mother's Day is a beautiful way to honor the women who raised you, loved you, and encouraged you through your youth and adulthood. My own mother passed away before I ever had the chance to become a mother myself. But I am grateful to have my mother-in-law, and my sisters who are just as special and important to me, especially on Mother's Day. Sometimes I cannot believe I was blessed to be the mother of my own two children, Alec & Ayda – they are the highlight of my life's accomplishments. In so many cases mothers are the foundation of a family; we need them to love us, support us, remind us, and teach us. That's why I love Mother's Day – it's an entire day reserved to honor and celebrate the women who help make me who I am!  
Abby Levin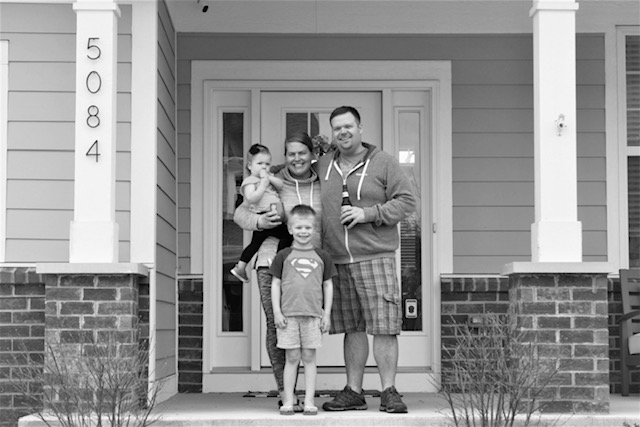 ---
For me, Mother's Day is a complex mixture of gratitude, love, and pain. After losing my mother in 2017 this day became an intricate blend of celebration and sorrow. I take time to see the beauty in each of these emotions and circumstances. Mother's Day provides the opportunity to celebrate my three biggest accomplishments (Hattie- 9, Hutson- 6, Hyland- 1), while also celebrating the love, influence and legacy of my own mother. It's a day to celebrate dreams coming true, love worth embracing, and the unique gift of motherhood. 
Chelsea Ohlemiller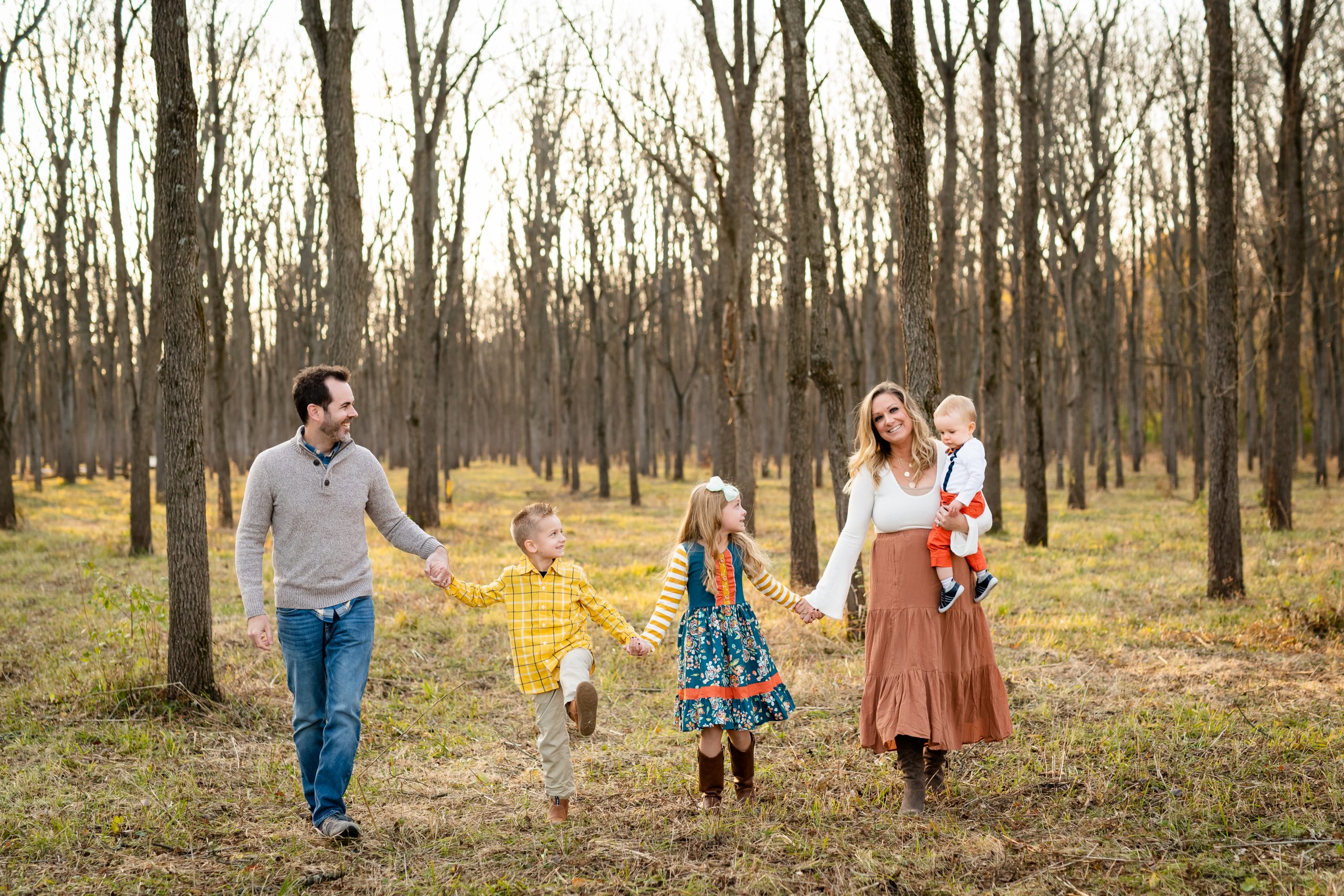 ---
Mother's Day is feeling so grateful for this life I've been given. The fact that I get to parent this beautiful boy is more than enough (most days). But, the added bonus is that I have an incredible mother of my own who I have been able to learn so much from the last year and a half. I am full of emotion just thinking about how lucky I am to be a part of this "club."
  Ashley Grounds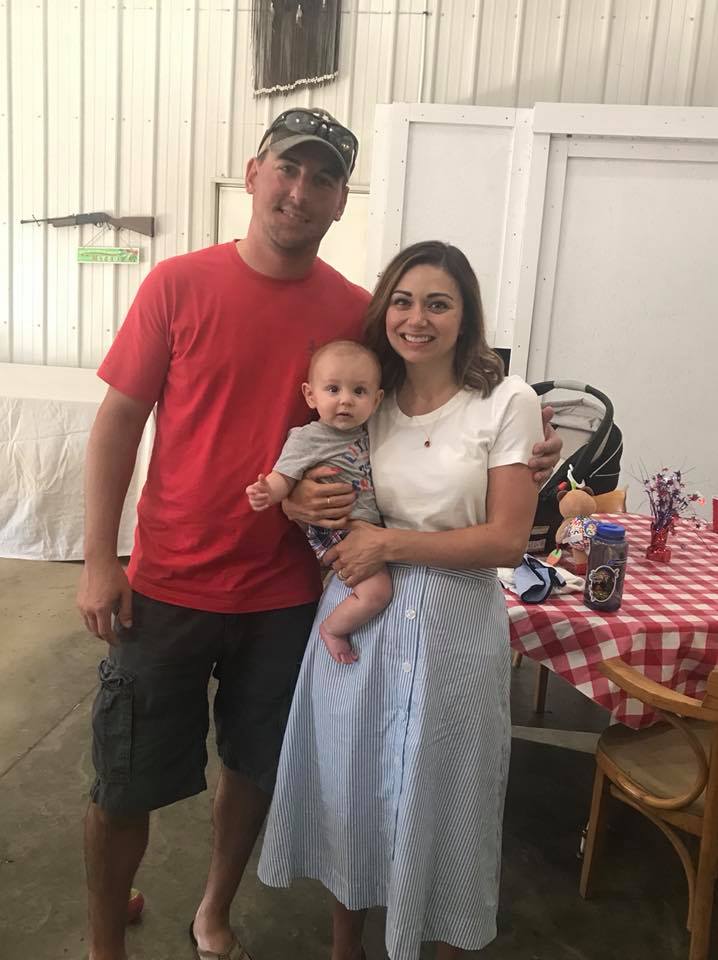 ---
I am so grateful to have a Mother's Day because infertility almost took that chance away. The magic of watching our little guy grow and discover our world makes me so grateful to be called "Mama!" He forces me outside my comfort zone every day and I get to grow alongside him. I am blessed to have amazing women (family and friends) who are my role models to be the best mom I can be. Happy Mother's Day to all the women who inspire and celebrate the love they give to their children and those around them.  
Regan Bright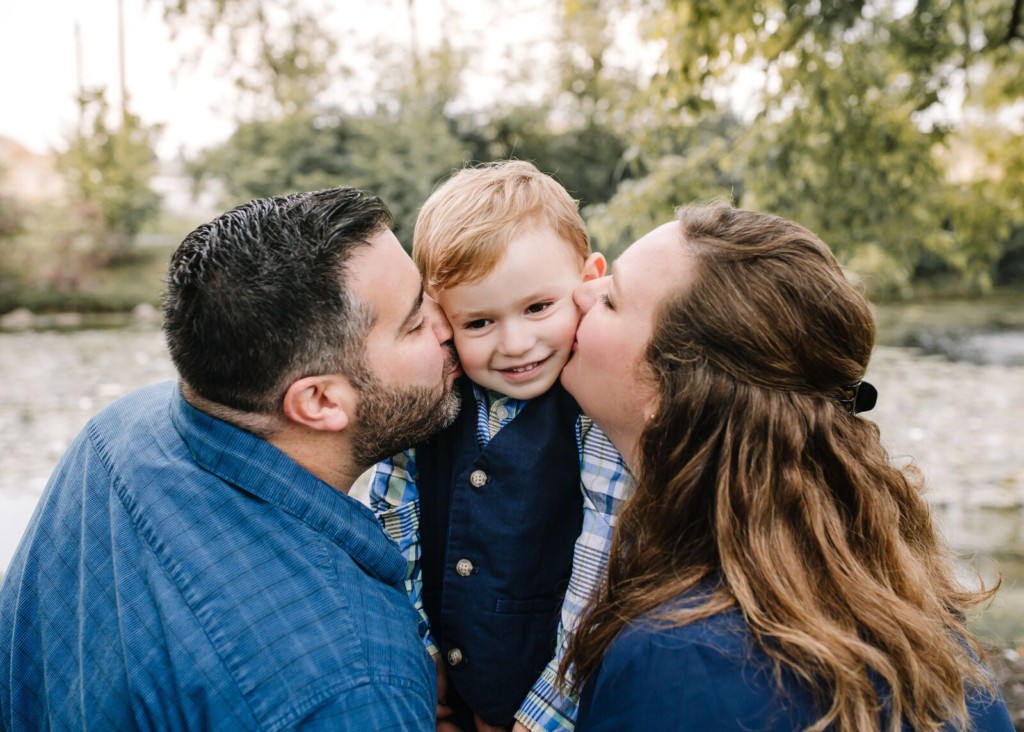 ---
I'm going to be honest here and say that Mother's Day is sort of a pain in the ass. It's another holiday where we are running around crazy making things perfect for everyone but ourselves.I love and appreciate my mother to the moon and back, she is one of my best friends and I'm thankful she's not high maintenance about holidays, makes it way easier on me. I am a singlest mom (widow, dad isn't much help anymore) and would rather just sit in my bed all day watching Bravo, reading, drinking champagne, and eating avocado toast. Don't get me wrong, I love my daughter, she's my ride or die and without her, I would not have made it through the widowhood as well as I have, but I'd just really like some peace
Megan Federer
---
Mother's day means celebrating all of the kick butt women in our lives including myself (toot that horn and celebrate you girl!). I definitely had a renewed appreciation for all the Moms out there once I had my son. Realizing this stuff is hard and wondering how Moms do it without losing their crap on a daily basis. Even on the tough days, I'm so thankful there is a little human I created that calls me Mommy. There are so many women out there that long to be mothers and my heart also goes out to them on this day.
Erin Lapota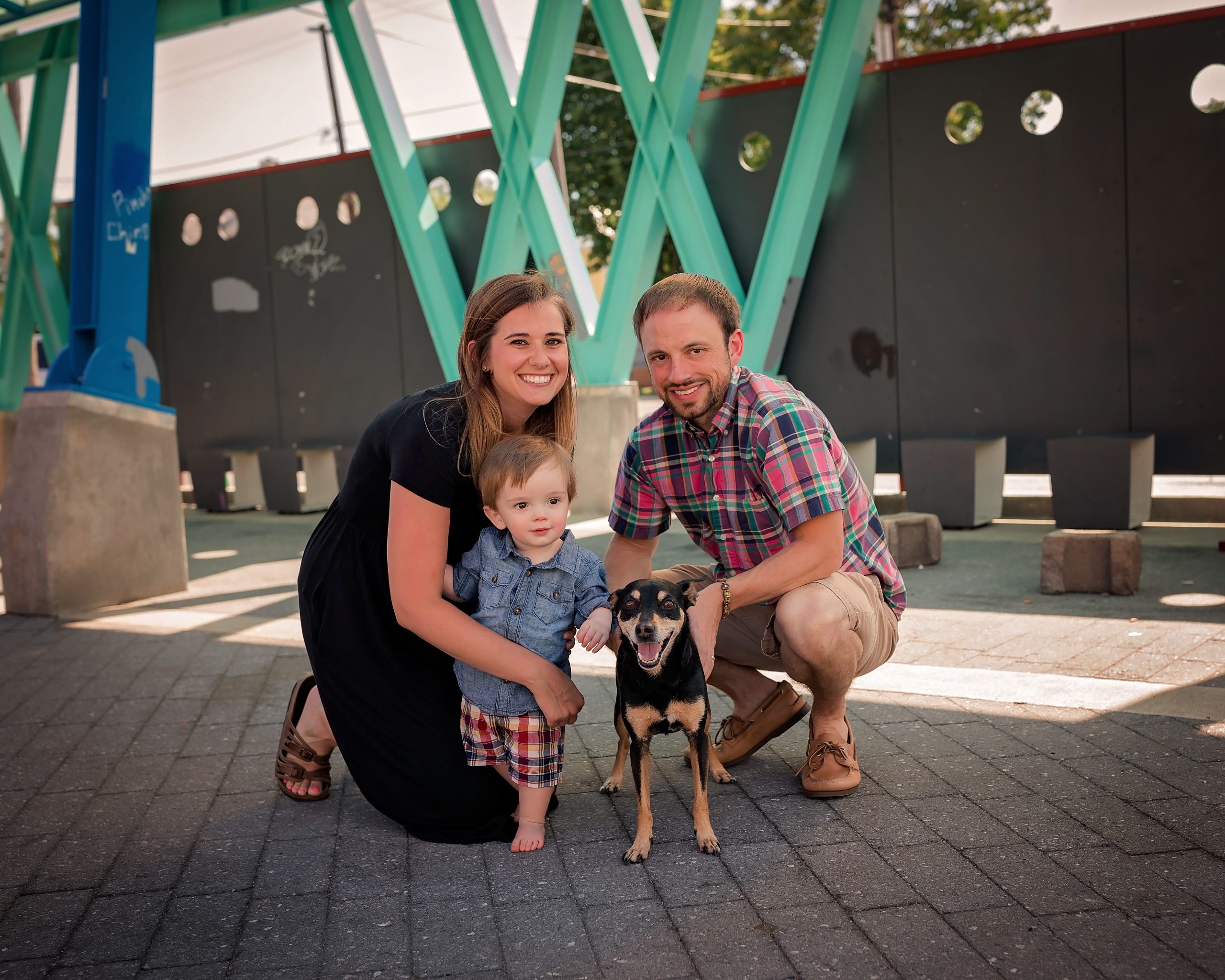 ---
Mother's Day is one day out of the year where we intentionally give thanks, praise, and gratitude to the mothers in our lives. Moms work HARD, often behind-the-scenes, and it is the least we can do to pause for a day and make sure that they know how appreciated they are. Though I'm a mama myself now, my focus on Mother's Day is towards my mom, grandmas, mother-in-law, and grandma-in-law. Now more than ever, I know how hard they've worked and I want to show them how much they mean to me and my family.  It is an added special bonus (which is very much welcomed!) that my husband and children take the opportunity to do the same for me. 
Marianne Holsinger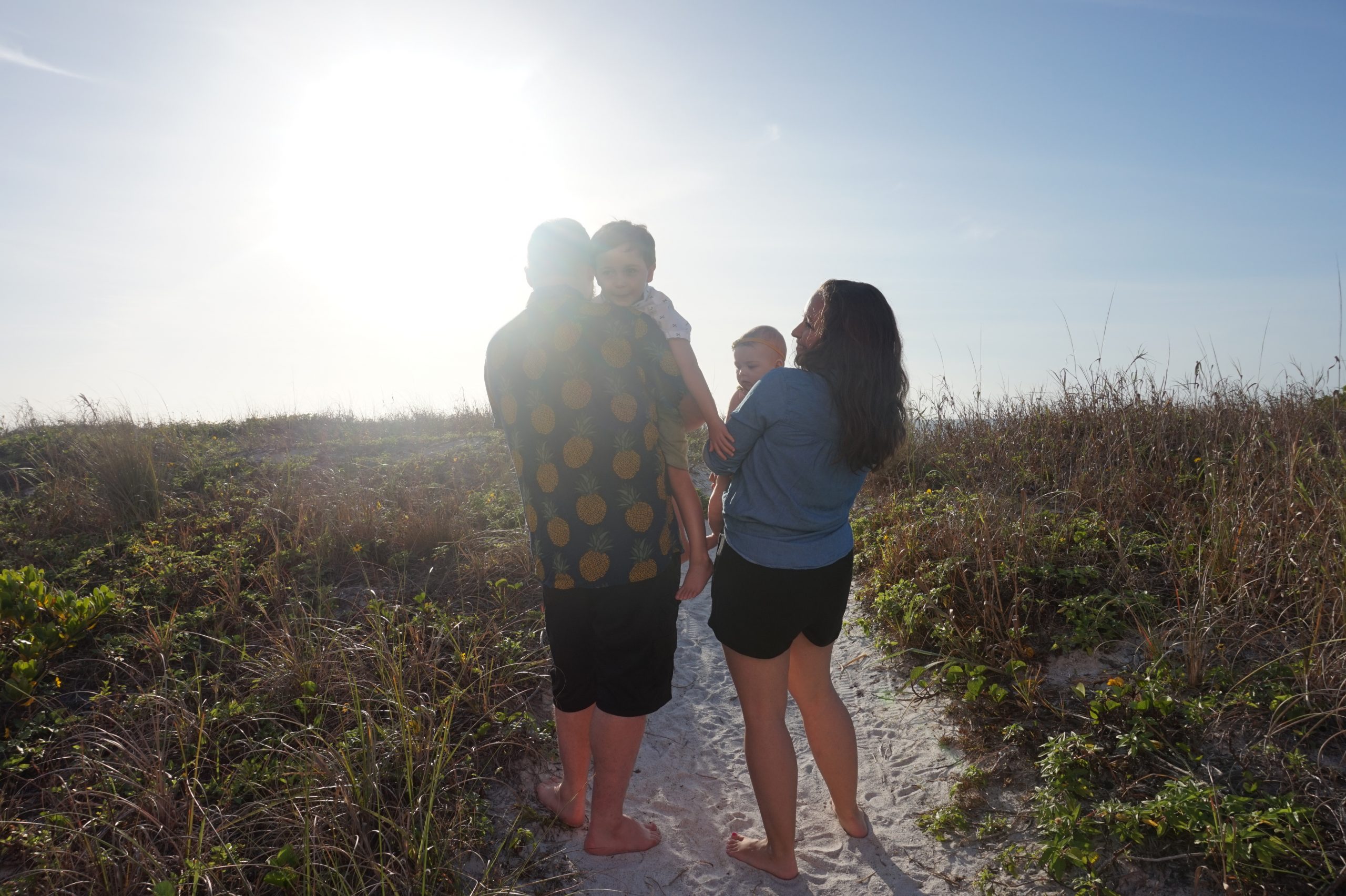 ---
To me, Mother's Day is a day I love to celebrate my mom. She always gave everything for myself and my sister. She always gave us anything we ever needed and wanted. She was always there for us at every swim practice or cheerleading competition. Now that I'm a mother, it's that much sweeter. I am reminded every day how lucky I am to be the mother of my two children. They are the best kids and I like to celebrate them on this day because without them, I wouldn't be a mom. Have a wonderful Mother's Day!!
Kelly Jones
---
Mother's Day gives us an opportunity to honor the women in our lives who have either raised us, loved us, or inspired us. I look at this day and think of all of my friends, family, and mentors who in one way or another "mothered" me over the years. Sometimes we are lucky enough to see these women, hug them, bring flowers, or share a meal together and other times we can send a handwritten note or just a text to share our admiration. As a mom myself I do not take for granted the extra effort from anyone who reaches out or sends a little love my way on this special day. I'm grateful to be honored and I'm even more grateful to be the recipient of strength from some amazing women. Happy Mothers Day!
Erin Darnell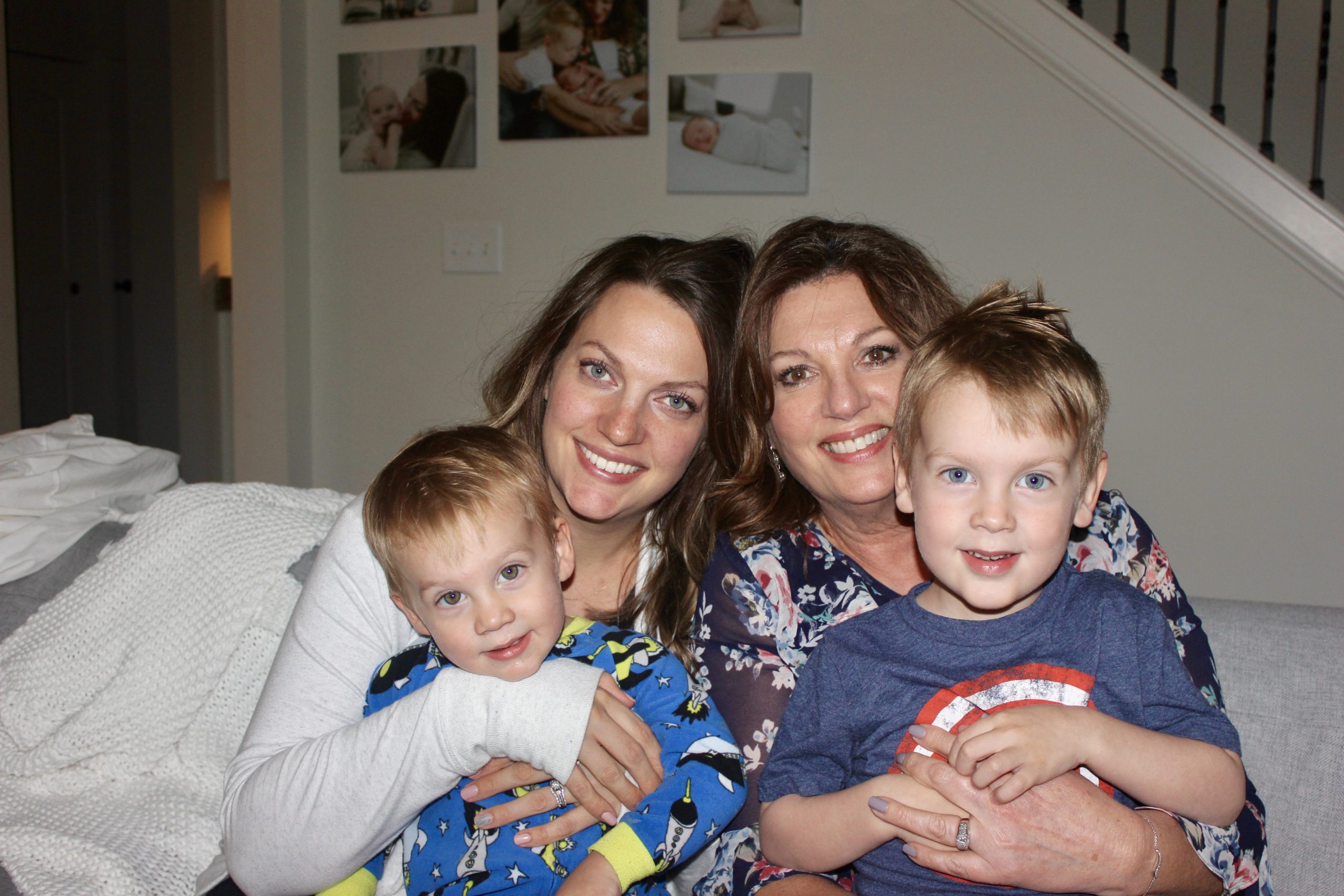 ---
Mother's Day is a day I will never take for granted. It is a privilege to be mama to my five beautiful children. Through the years I have always loved celebrating my amazing mom, and my equally amazing mother-in-law. Both have been such tremendous role models and cheerleaders for my husband and me. But, as time passed without a child of my own I began to feel like I was being left out of a club I so desperately wanted to join. Mother's Day hurt. A lot. So to all those longing to be a mama, or really anyone feeling sadness this Mother's Day, know you are thought of and seen. Take good care of yourself, today and always. Happy Mother's Day!
Elle Casolaro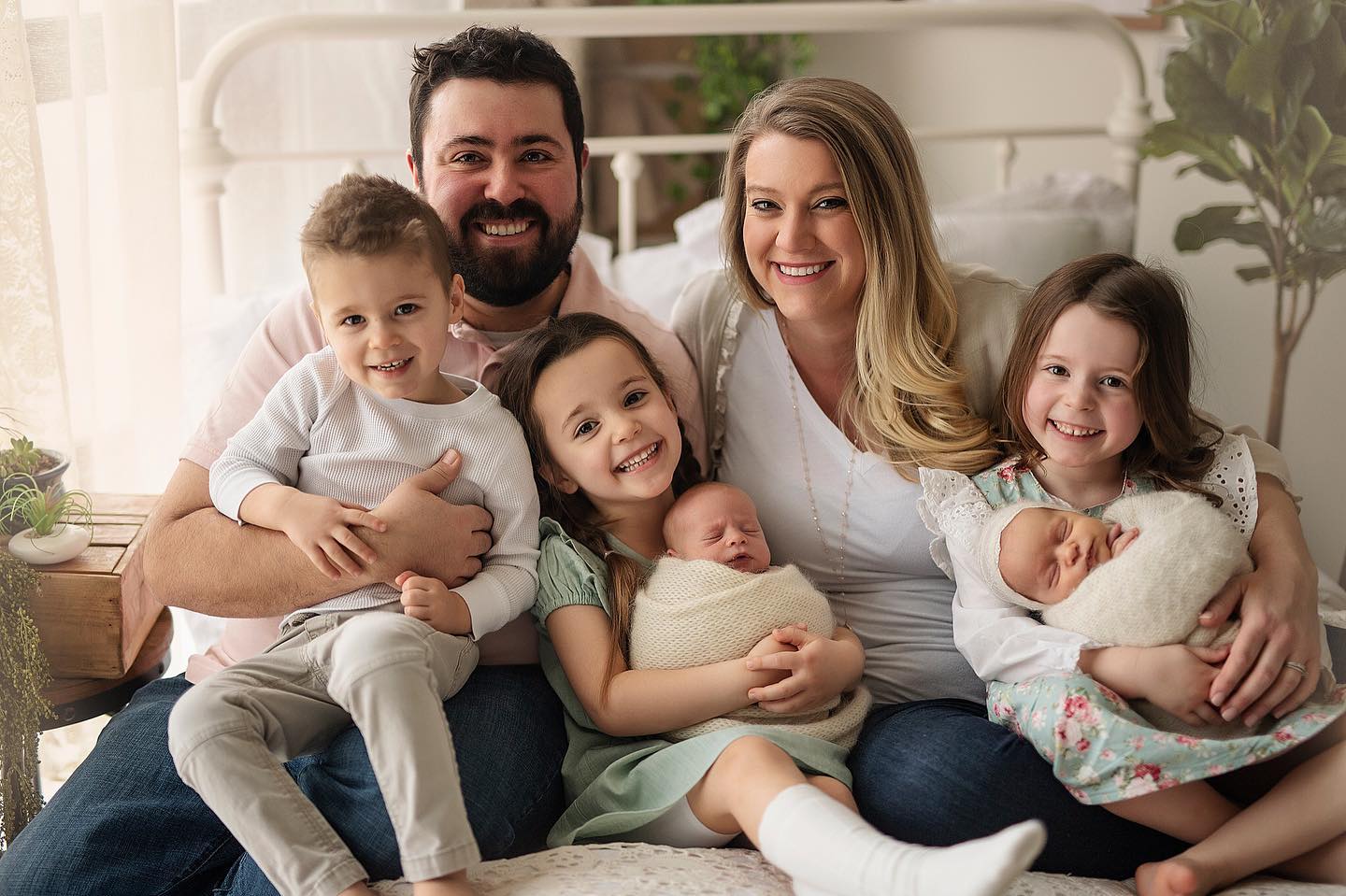 ---
The celebration of Mother's Day brings about the most joyous and powerful emotions in me. It's difficult to realize just how important and amazing your mom is until you become one yourself. Since having my own babies, I will never take for granted the sacrifices and great love given by my mother, mother-in-law, grandmothers, and aunts as they raised me. I continue to know and admire more great mommas like my sister, sisters-in-law, friends, and other Indy Moms. I am so proud to know and love them, and am still grateful for the growth they help me achieve in all areas of life. I hope to emulate some pieces of each of them as I train up my own babies in the ways they will go. From the moment I learned of them, I knew my boys would take me on a great adventure. From their first breath, I loved them on a level I could only hope to ever feel. So many mundane, extraordinary, trying, rewarding, low, and high days make motherhood the most awesome and blessed journey. Whether you're rocking a messy bun and cold cup of coffee or a full face of makeup today, Happy Mother's Day to all the kick butt moms!
Kaylee Hardwick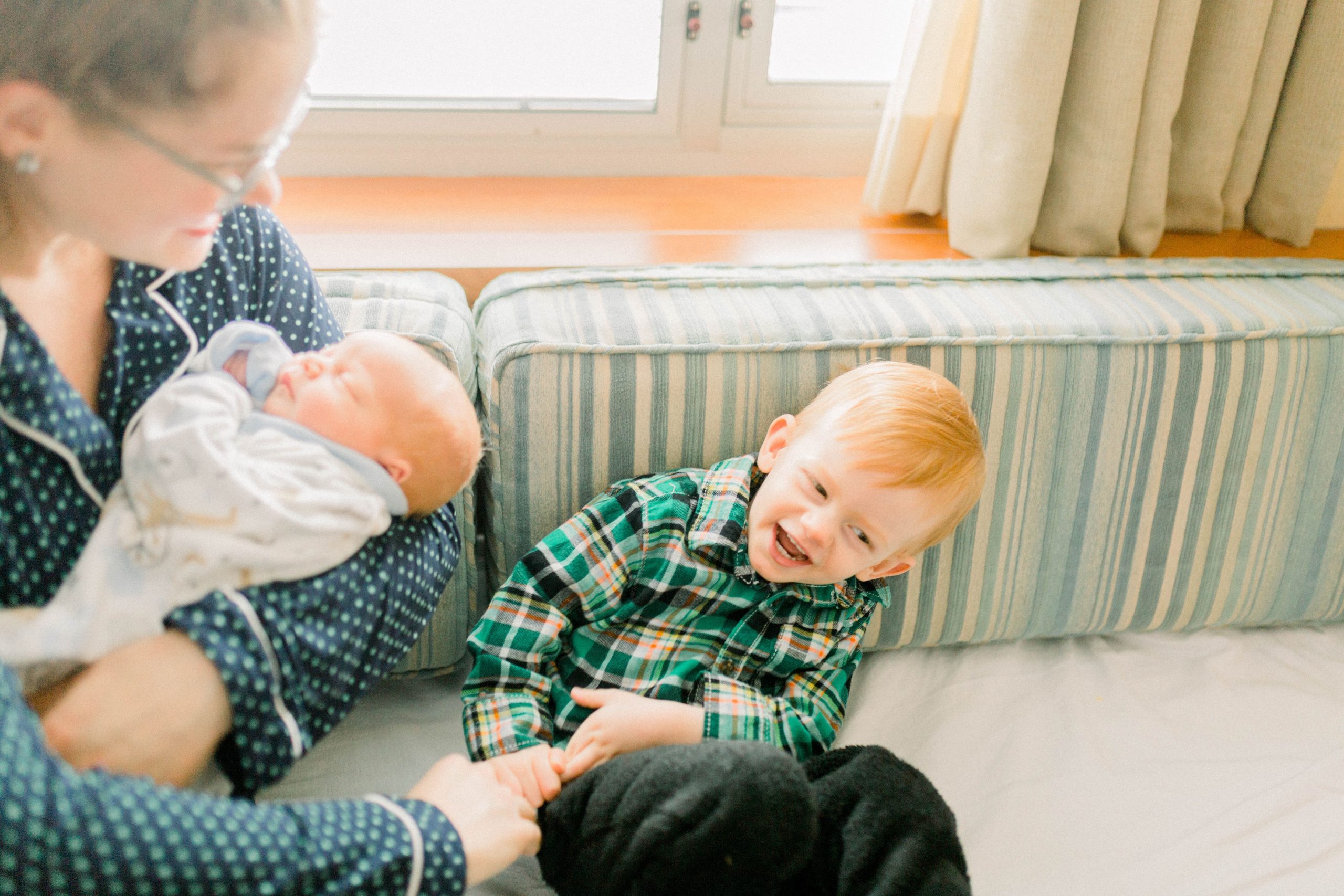 (Photo cred: Lillian Rose Photography)
---
Happy Mother's Day, Mamas. We hear you. We see you. We ARE you.