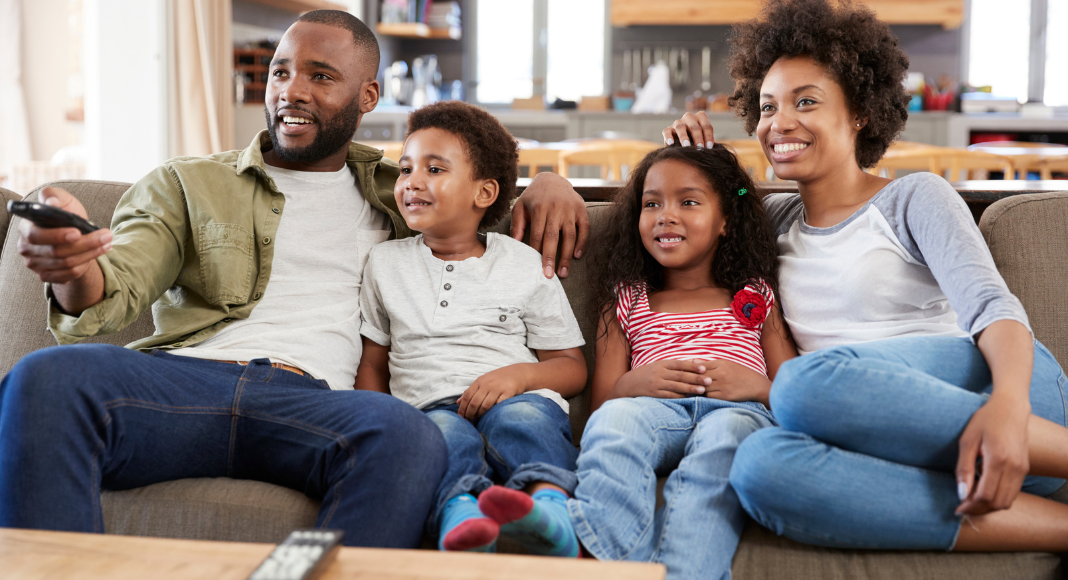 Even as an adult, after a long day of work or managing the household, falling into the couch with a binge-worthy TV show is just what the doctor ordered to recharge. Kids are the same, and especially now that the school year is in full swing and we are all dealing with serious after-school restraint collapse when our kids get home from school, the last thing we want to do is send them over the edge with 50 more questions or tasks. An afternoon TV show just might be the answer you need to help them recharge. So as you let them get their TV time in for the evening, why not sneak in some fun and educational shows in between countless episodes of Pokemon or video games? 
Kids learn in a variety of ways, so find your child's learning style and see how you can incorporate something fun, like a TV show after school, into their learning. Within moderation, TV can teach your child math, science, reading, geography, and social skills. If you choose the right show, you'll be amazed at the knowledge that can be stemmed in a short setting.

After talking with some close mom friends with kids of a variety of ages, I came up with categories based on school subjects to help guide you and your child(ren) to the perfect after-school TV show. Some of these shows have true educational powers, and my kids have learned a lot, especially from a few of the math and science-focused shows below. I challenge you to pick a few shows based on your child's interest, but also pick based on educational lags. If your child is struggling with social skills, try to pick a show that will help him/her improve in that area or if your child is struggling with phonics, look a little closer into that section.
English Language Arts (Reading/Writing)
Alphablocks (Youtube)

Reading Rainbow (Prime)

Sesame Street (PBS)

Super Why! (PBS)

Word Girl (PBS)

WordWorld (PBS)
Math
Blaze and the Monster Machines (Prime, Paramount)

Numberblocks (Netflix)

Odd Squad (PBS)

Peg + Cat (PBS)

Team Umizoomi (Prime)
Science
Ada Twist, Scientist (Netflix)

Bill Nye the Science Guy (Prime or Youtube)

Elementary Heroes (PBS)

Lego Masters (Fox)

Magic School Bus (Netflix)

MythBusters (Discovery, Hulu)

National Geographic

Octonauts (Disney)

SciGirls (PBS)

Sid the Science Kid (PBS)

Ask the StoryBots (Netflix)

Tumble Leaf (Prime)

Wild Kratts (PBS)
Social Studies
Luna Around the World (PBS)

Puppy Dog Pals (Disney)

Super Wings (Netflix)
Social Skills
Arthur (PBS)

Clifford the Big Red Dog (PBS)

Curious George (PBS)

Daniel Tiger's Neighborhood (PBS)

Doc McStuffins (Disney)

Esme & Roy (PBS)

Henry Hugglemonster (Disney)

Little Einsteins (Disney)

Llama Llama (Netflix)

Sesame Street (PBS)

Super Monsters (Netflix)
Based on my experience, watching the show with your children can help facilitate those conversations as they are happening. Try to be engaged at some point during the show, showing your interest. It is also important to discuss the social situations happening on screen if that is something your little one is struggling with. You can refer back to that make-believe situation when it arises in real life. If your kids find it is an activity that you all like to do together, they will be more apt to buy into the new routine or show. 
Whatever your evening routine is when students get home from school, try to understand that your child has been asked to do tough things academically for a solid 6+ hours, while regulating their emotions. They. Are. Tried. Throw them a bone, and let them relax a little. You can rest easy knowing they will be watching something academic…and fun!