Admittedly, I'd only stayed in an Airbnb once before I stumbled my way into being an Airbnb host. After a whopping 425 loads of Airbnb laundry in 2020 alone, I think I'm allowed to call myself a veteran now!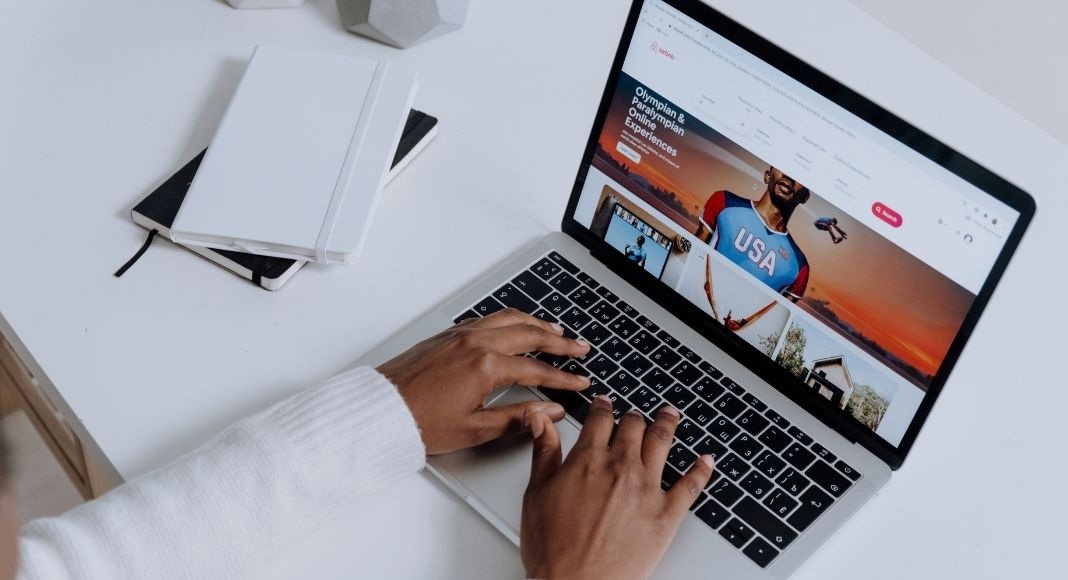 Ever the entrepreneur, my now-husband had been an Airbnb host for three years before I met him in 2015, first hosting at his apartment in Boulder, Colorado, and then in the five-bedroom house he'd purchased in a trendy, up and coming part of Indianapolis. By the time he sold the home in 2018, we'd hosted hundreds of eclectic guests. Business people visiting for conferences—backpackers from Europe who we usually entertained around a bonfire with libations and storytime. We even had a family rent the whole house for Christmas one year. It was a wildly fascinating pseudo-hostel that was perfect for two adventurous, childless young professionals like us.
Once it came time to purchase a family home together, we just couldn't bear to give up the Airbnb host fun nor the income. Yet, we felt ourselves outgrowing the stage of life where we were comfortable with bumping into a 24-year-old from Australia or a convention goer while making our morning coffee. We landed on the perfect, hundred-year-old, historic home that had a beautifully finished basement in-law suite with its own external entrance and could be locked off easily from the rest of the house when we had guests. We closed on the home just days before Christmas in 2018. That same day, my eager husband put the basement apartment on Airbnb using photos from the real estate listing. We anxiously awaited our first booking in the new place. We assumed it'd take a week or so. It took less than 4 hours. Having moved absolutely nothing into the home upstairs, we fully furnished the basement suite and were ready for our first guests just two days later. It's been a fun and wild ride ever since.
I have always felt safe and comfortable in hosting our basement suite. I'm thankful that we can model hospitality and a hard work ethic for our sons. Our toddler even helps with small tasks when preparing for the next guests. Being a host *and* a parent has given us a unique perspective, especially when hosting families. We've often hosted families visiting local attractions like the Children's Museum of Indianapolis or the Indianapolis Zoo. We provide great local, kid-friendly recommendations, with Cafe Patachou, Illinois Street Food Emporium, and Half Liter being three of our favorites to share. The suite is well-stocked with local Tinker Coffee Co. which guests consumed 17lbs of in 2020 alone.
You might think that the pandemic would've brought our little Airbnb business to a screeching halt. It did, but only for a couple of weeks. Early in the pandemic, we hosted quite a few traveling medical professionals. All were headed to help fill urgent needs in hard-hit areas. It was easy to feel helpless during the height of the COVID-19 quarantine but hosting these brave frontline workers made us feel a little less so.
However, my favorite host story is an incident when our dogs crawled into bed with a guest. (Yes, you read that right.) Our two 90lb dogs gave our guests the wake-up call of a lifetime! Early one morning, unbeknownst to anyone involved, guests left the outside door to the basement suite slightly ajar. I let our two dogs out in the backyard who saw an open door, literally. Seizing the moment, they bounded down the basement steps with a horrified, panicked me right behind them. Slight chaos ensued with the guest breaking into full-on laughter. Still, in my pajamas, I apologized profusely and ushered them back outside. Luckily, the couple had been on a long road trip and were missing their own large dog at home. So our dogs were a welcome sight. Fortunately, we still got a 5-star review for that stay.
As an Airbnb host, it's truly rewarding to be a small part of someone's adventure! In the last two and a half years, we've hosted many wonderful families and their pets. When traveling with pets, Airbnb is a great option. Though we are one of the few pet-friendly Airbnbs in the area, many hosts across the country gladly welcome your furry family members to stay with you. We had the pleasure of welcoming 93 pets into our suite in 2020, including dogs, cats, birds, and at least one reptile.
Sharing our Airbnb host experiences often sparks curiosity in Airbnb and how to make the most of an Airbnb stay. Airbnb recently announced that searches for summer 2021 travel dates are up over 60%! Our top 3 tips for successful Airbnb travel:
Read the listing carefully BEFORE you book! For example, our basement apartment doesn't have a full kitchen but does have a microwave, a large fridge, and an awesome coffee bar. So if you're expecting certain amenities during your stay, check the listing and ask your potential host. Most Airbnb hosts take great pride in hosting and will happily answer any questions.

Ask for local recommendations! This is the best way to ensure you know some of the best local gems for food, shopping, and fun. Craving something in particular? Looking for a unique gift? Need a local park to help your toddler burn off some energy? Ask! Hosts love to share local favorites.

Be communicative! Much like a hotel, we are human, and humans sometimes make mistakes. If you have an issue or something in the space is amiss, please say something. On more than one occasion, we've forgotten to leave out towels. Whoops! Hosts are always eager to make sure you have a 5-star stay.
We are proud Hoosiers who love nothing more than to showcase that good ol' Hoosier hospitality. For our family and many others, Airbnb hosting is not just a source of side income; it's a calling. So venture out this summer and stay with some of our fellow Airbnb hosts. Oh, and please, don't take the hand towels. We lost 27 of those in 2020. Happy traveling!