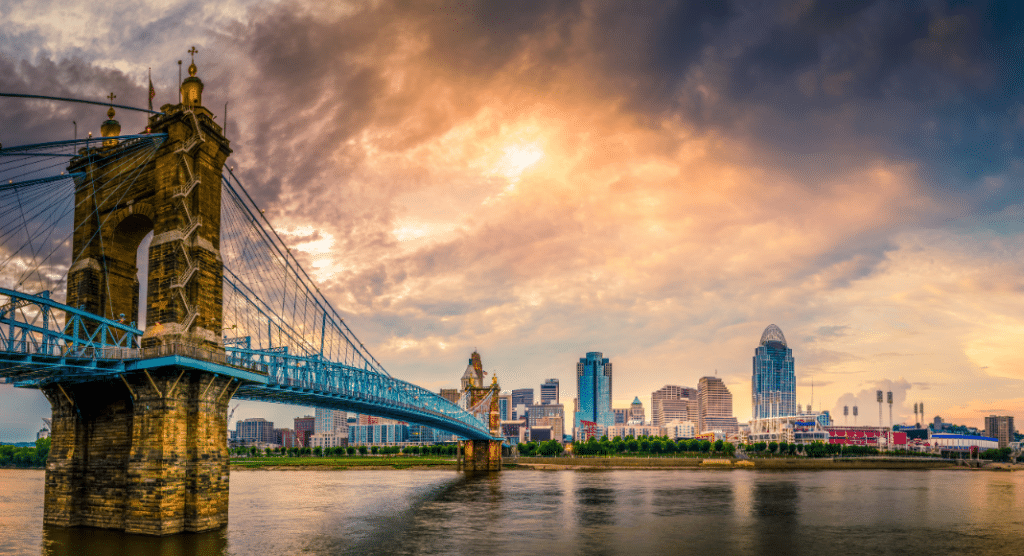 Are you looking for a fun and memorable day trip destination that's not too far away and perfect for the whole family? Well, look no further! Cincinnati, Ohio, is just a short two-hour drive from Indianapolis and offers a plethora of kid-friendly activities, locations, and delicious dining options. Married to a Cincinnati native, I'm lucky to have spent many a day trip in the Queen City. Here's a favorite itinerary that includes the beautiful Washington Park, fantastic museums, and delicious eateries. 
Morning: Washington Park and the Cincinnati Museum Center
Begin your day with a visit to the beautiful Washington Park, located in the heart of the city. This 8-acre park has something for everyone. Kids will love the interactive water feature and modern playground, while parents can relax with a coffee from the park's concession stand. There's even a beer garden! Another great feature of Washington Park is the events hosted throughout the year. If you visit during the summer, you can also enjoy free, family-friendly events such as outdoor movies and concerts. The park hosts "Yappy Hour," a dog-friendly happy hour that includes live music, food trucks, and beer. The park also has a winter market, a great place to find unique gifts and holiday decorations.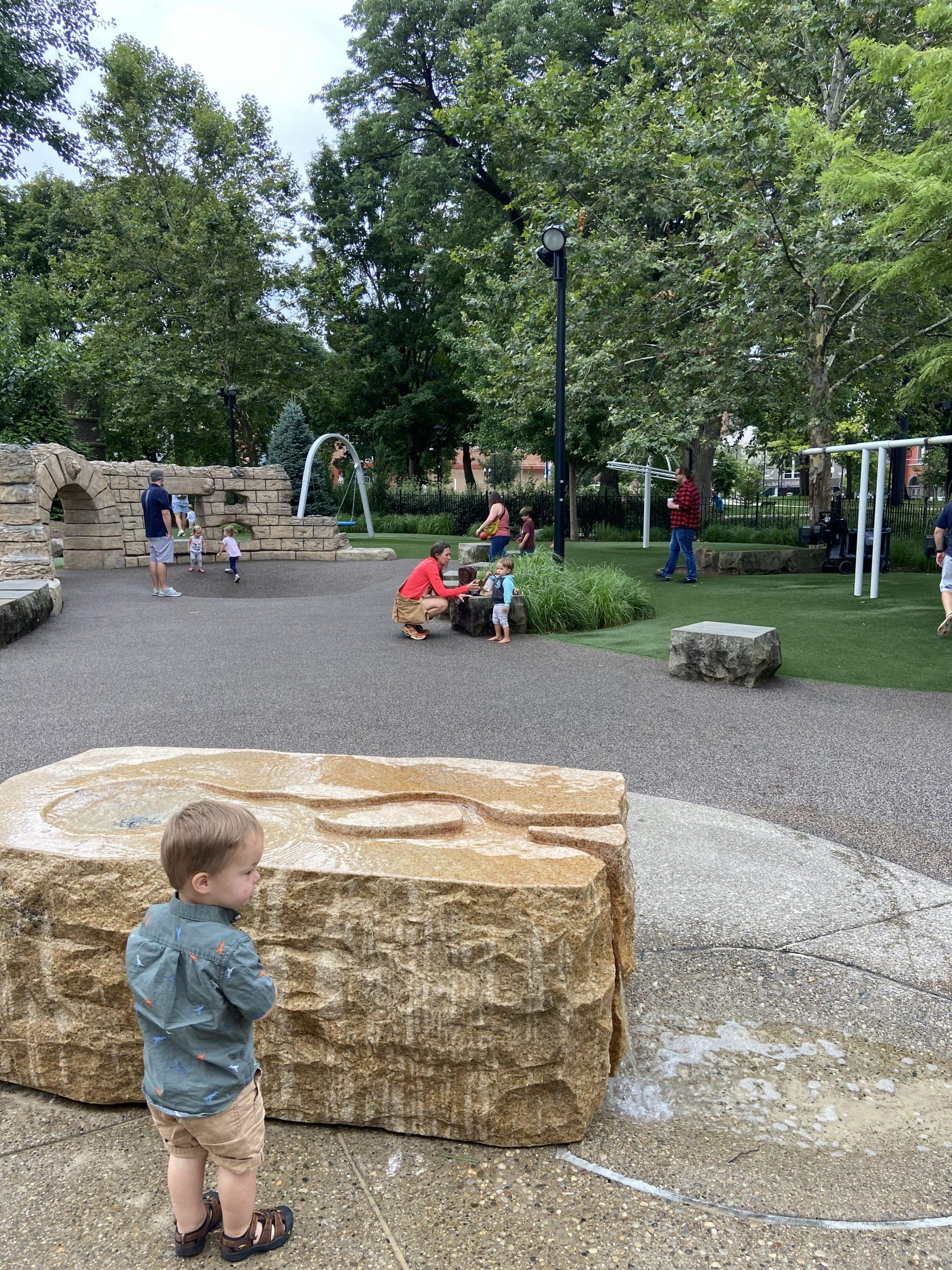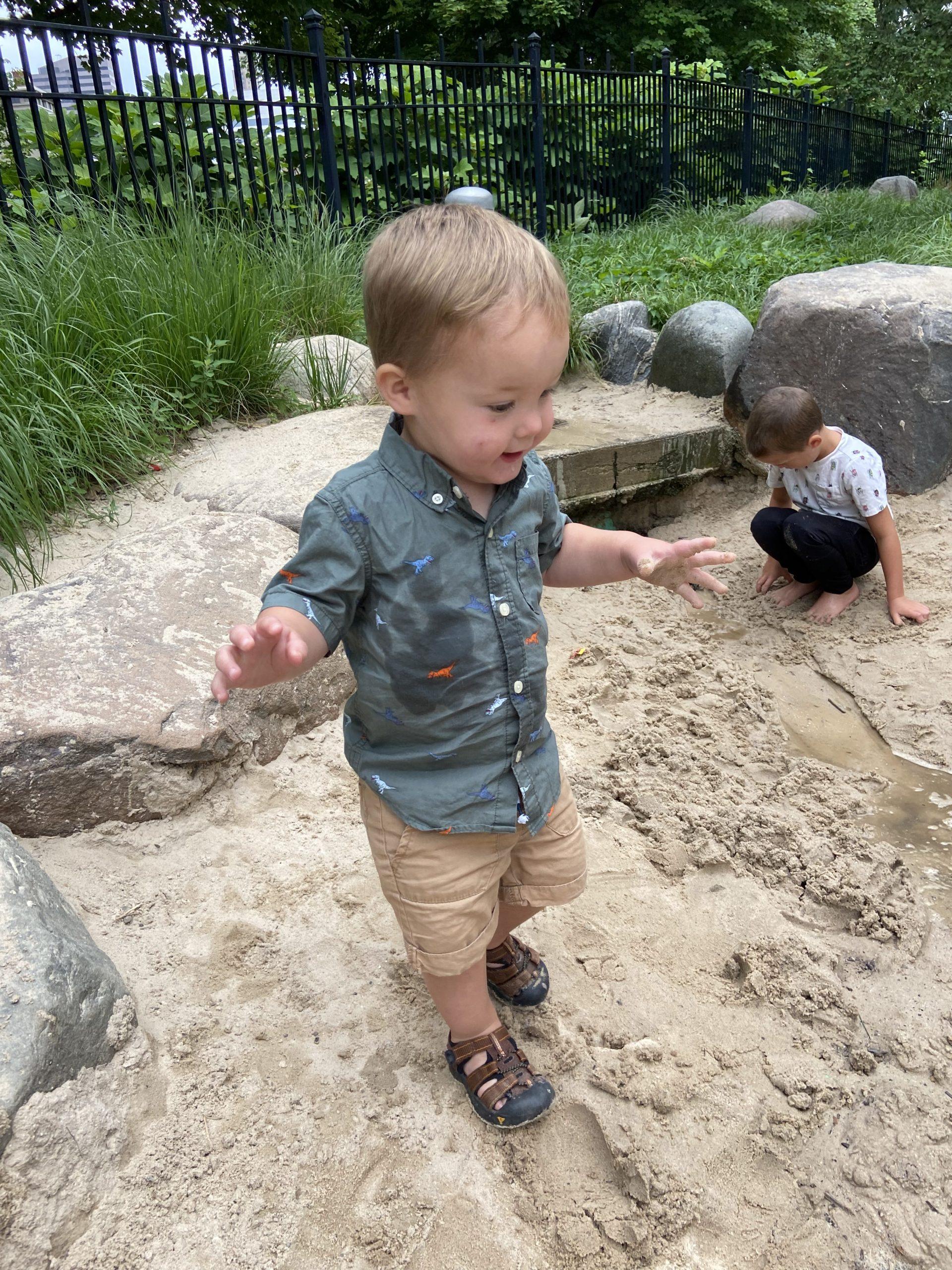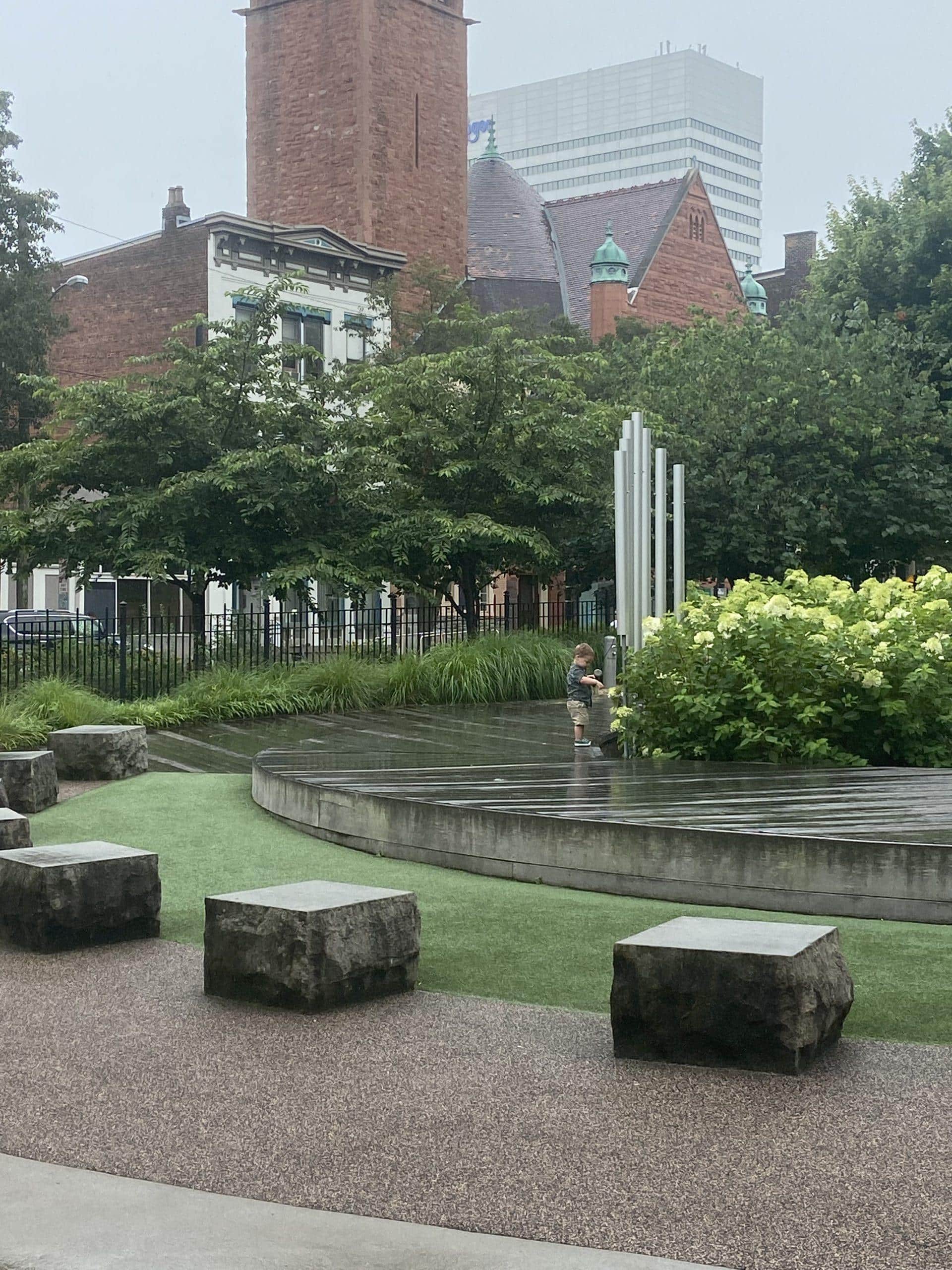 From Washington Park, head to the nearby Cincinnati Museum Center at Union Terminal, a National Historic Landmark that houses several fascinating museums. Start with the Duke Energy Children's Museum, where kids can climb, crawl, and explore in a safe and stimulating environment. Next, visit the Museum of Natural History & Science for a journey through time, from the Ice Age to the Space Age, with interactive exhibits and hands-on activities.
Lunch: Findlay Market and Taste of Belgium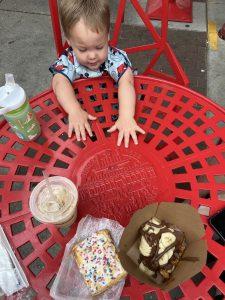 After a busy morning, it's time for a well-deserved lunch break. Visit Findlay Market, the oldest continuously operated public market in Ohio, which offers various food options. From fresh produce to artisanal cheeses, there's something for everyone. For a sit-down option, head to Taste of Belgium, located just a short walk from the market. Kids will love their famous Belgian waffles, while parents can indulge in their delicious sandwiches and salads. We also loved their homemade version of PopTarts. Honestly, it's tough to choose just one food vendor to enjoy, so I encourage you to try a few! 
Afternoon: Cincinnati Zoo & Botanical Garden and Carol Ann's Carousel
After lunch, it's time to visit one of the top-rated zoos in the country: the Cincinnati Zoo & Botanical Garden. Home to more than 500 animal species and 3,000 plant varieties, this zoo offers endless opportunities for exploration and learning. Don't miss the chance to see Fiona, the famous baby hippo, as well as the interactive Gorilla World exhibit. Make sure also to visit the Children's Zoo, where kids can get up close and personal with gentle creatures like goats and sheep.
Before heading back towards Indianapolis, make one final stop at Smale Riverfront Park to ride Carol Ann's Carousel. This whimsical carousel features 44 unique, hand-carved animals and offers stunning views of the Ohio River and Cincinnati skyline. A perfect end to an unforgettable day!
Evening: Jungle Jim's and Lakeview Garden Center
On your way back to Indianapolis, make a stop in Fairfield, Ohio – my husband's hometown. Don't miss the chance to visit Jungle Jim's International Market, a one-of-a-kind grocery store that offers a world of culinary adventures. With over 180,000 products from around the globe, kids will be amazed by the vast food selection and fun oddities displayed around the store, while parents can find unique ingredients to elevate their home cooking.
Next, stop by Lakeview Garden Center! Admittedly, we might be slightly biased about this recommended stop as this is my husband's family business. But trust me, this family-owned nursery has been serving the Cincinnati area for almost 40 years and is a cool *free* place to stretch your legs before the trek home. This picturesque garden center offers a unique variety of plants, flowers, and gardening supplies. Children will enjoy exploring the grounds and discovering new plants, while parents can learn how to create their dream garden. Be sure to check out the frogs and koi fish in the pond inside!    
Dinner: Grab a bite on the way home
Finally, enjoy a family dinner at one of the many kid-friendly restaurants along I-74. Our two favorites that truly showcase the taste of Cincinnati are Frisch's Big Boy and Skyline Chili. Frisch's is a classic family-friendly restaurant that offers breakfast, lunch, and dinner. The menu includes burgers, sandwiches, salads, and more. Kids will love the Big Boy kids' meal, which includes the classic burger or yummy chicken tenders, fries, and a drink. Their cake and milkshakes are delicious! Skyline is a Cincinnati institution that's known for its unique chili recipe. You simply cannot go wrong with anything on the menu; chili dogs, spaghetti topped with chili, and other chili-based eats. Our kids love the hot dogs and cheese coneys, and there's a full kids' menu to choose from as well.