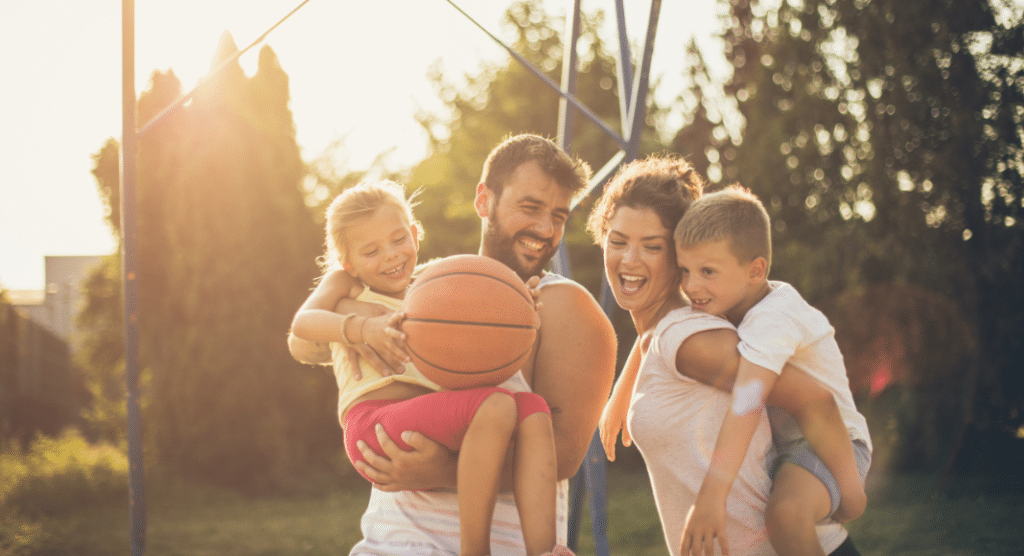 Summertime is officially here! For many, life has a way of feeling a little easier in the summer. The sunshine, the seemingly longer days with more time to spend outdoors, being able to enjoy more activities like concerts and farmers markets, and the carefree way the warmer weather and extra vitamin D can make us feel are all huge perks of summer. It's quite possibly the perfect time to get more active, eat well, and dial in on your self-care and mental health. Setting summer goals and acting intentionally to reach them can help you feel rejuvenated and ready to fully enjoy this season and take advantage of all it has to offer!
Here are some tips and ideas for living well this summer, feeling more energized, and renewing your spark with some summer goals:
Having a daily routine
A routine with healthy habits can build up over time and benefit you physically and mentally. For example, waking up earlier each day could help maximize your time for reading, journaling, going on a walk, or maybe even doing some yoga. Maybe make time to meal prep some fun summer recipes each day. Or perhaps you have some projects to complete or even some daily de-cluttering to tackle in your house. Whatever your routine is, be sure to get the most out of the long summer days! Don't be afraid to be creative. Think outside the box and establish a routine that works for you.
Take a road trip
Summer can be an ideal time to take that trip you had been considering. Maybe it's exploring a new city or going on an adventure in a new state. This is your time to do it! Don't overthink it; time truly does fly, and you don't want summer to pass you by you. But if a road trip can't happen this summer, consider getting one penned in the books for next summer.
You can't change the people around you, but you can change the people "around" you.
Make it a point to surround yourself with family and friends who make you glow and make your heart happy. Your time is valuable, and your energy is irreplaceable. Create memories with those who truly appreciate and value the beautiful you. Always do what is best for you and your family. Quality time is the best time.
Eating well amidst the endless summer BBQ and party season
Summer is a great time to try out new ways to make everyday cooking healthier. We know that burgers and hot dogs can be a staple at some cookouts and parties, but have you tried adding some grilled chicken kabobs in the mix? Loading up on healthy proteins will make you less likely to reach for the less nutrient-dense options like chips and dip and sweets. Include fresh salads with various colors, fruits, and veggies from local farmers markets. Grilling veggies and other healthy options like pineapples may make you more likely to eat them too.
Exercise – and don't be afraid to try new activities
Finding fun ways to work out and stay active during summer can be a great goal. Playing a new sport or activity may motivate you to keep moving. Look into local leagues you could join or pick up tennis, frisbee golf, or pickleball. Many of these are great for all ages too! Current exercise guidelines for adults recommend at least 150 minutes of moderate-intensity physical activity each week. Be sure to make each day count with running, walking, biking, swimming, sports, or anything that piques your interest and keeps you consistent.
Explore!
Did you know that Indiana has 24 state parks? Our state also contains more than 163 trails spanning 4,563 miles. And that's just Indiana! Imagine the possibilities if you have the chance to head to the surrounding states. Summer is a great time to hit those trails in our state or anywhere else and to find serenity while staying healthy physically and mentally.
Setting some summer goals can keep you on a positive, productive path. There's no wasting this summer away!