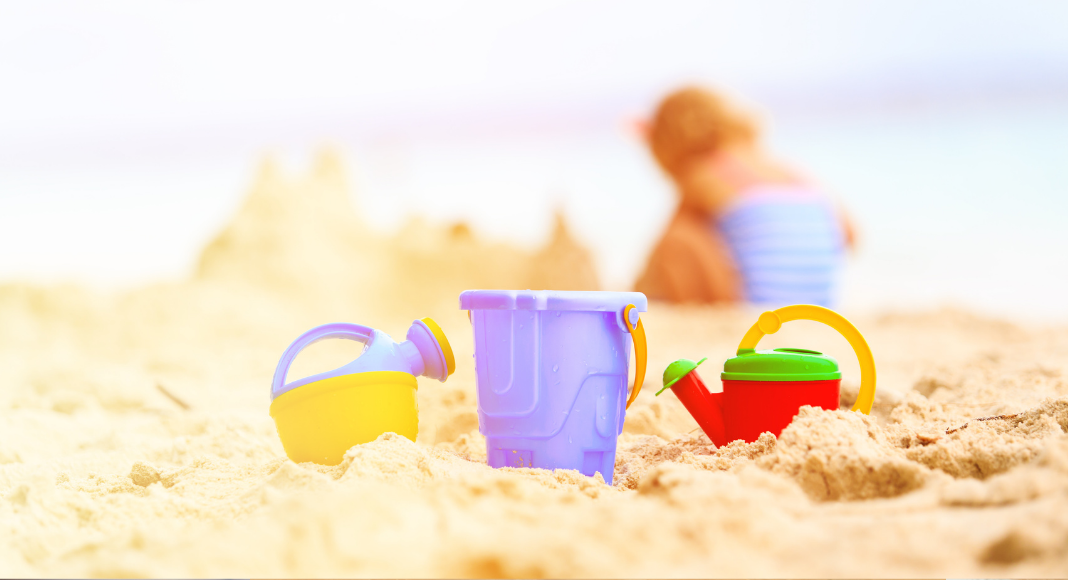 I just returned from our first family vacation to Disneyworld. I am tired, broke, and happy. It was not perfect or easy, but it was worth it. I'm here to tell you to take the trip, and I'll let you know why.
We did not take many vacations when I was a kid. There were the occasional road trips to visit family a few hours away, or a spring break drive to North Carolina but nothing big. I first rode on an airplane in middle school, where I firmly believed that somehow my tape player was causing an interference with the plane's navigation system. It wasn't until college that the love of travel became apparent – road trips to eastern Canada, Cross-country Amtrak train trips, and two ten-day excursions to mainland China.  
After starting a family, I debated heavily on when (or if) a long vacation would happen. My ADHD brain over-thought and overanalyzed even the thought of packing my kids in a mini-van at four in the morning just to get to a rented VRBO twelve hours away. The gas station bathroom pull-offs and managing continual snack production was enough to not even Google family-friendly destinations.  
But then my four-year-old daughter discovered all things FROZEN. The princess nightgown became the evening staple which then moved into the refusal of anything that resembled pants. She serenaded anyone who would listen to her Disney performances. She believes in the tooth fairy, Santa, and the fairytale. She believes in magic. 
She is only four…now. My son is only six….now. And we had a Southwest Airlines gift card just waiting to be used…now. 
I booked the resort. I booked the rental car. I booked the tickets and reservations. I booked four seats on that nonstop flight to Orlando.  
My daughter took the news and ran with it – straight to the closet to grab her rolling suitcase because it obviously would take two months to pack! She rolled it everywhere. Up the stairs. Down the stairs. If something was lost, we looked in the suitcase. Missing a shoe? Check the suitcase. That monster truck your son hasn't played with in a year but must have right this second? Check the suitcase.  
My bed became the packing station. Pinterest influencers became my guide. Suitcases were measured and weighed. All liquids were TSA-approved.  
The day before we left, we did a test run. Both kids, myself, and our sent-from-heaven-could-not-do-this-without-her ABA therapist drove to the airport. We practiced everything from riding the parking shuttle to walking on the people movers appropriately. If you have children with special needs or those with anxieties in new places and experiences, I fully recommend doing a practice run! 
The day of the trip came. Excitement was high. We arrived in Florida. We were hot and humid but ridiculously happy. Waiting two-and-a-half hours for our luggage allowed us to bond over cold chicken nuggets and a shared bottle of water. Every swipe of my debit card for overpriced snacks filled me with gratitude for a bank account that could cover it. Swimming until the skies grew dark each night gave us all a reason to sleep in every morning.  
My son chased the lizards. My daughter believed there were mermaids when she visited the ocean for the first time. He took on a land of Legos and found a love of petting zoos and feeding alligators. She laid her head on Rapunzel's shoulder and waved to Jasmine and Stitch on Main St. He ran into the ocean waves over and over – laughing and jumping. She built sand castles.  
While in Magic Kingdom, my phone alerted me to breaking news: Uvalde, Texas. My phone was already out taking a video of my daughter meeting her first Disney princess. It was a sickening stop for me.  
Why should you take the trip? Because seeing things through the eyes of your children is the best gift. We lose the joy of who our children are to the routine of caring for their every need. We have little time to stop and actually see them, although we are watching them. A family vacation may be a ton of work, but the memories made will make all the difference.  
Take the trip.