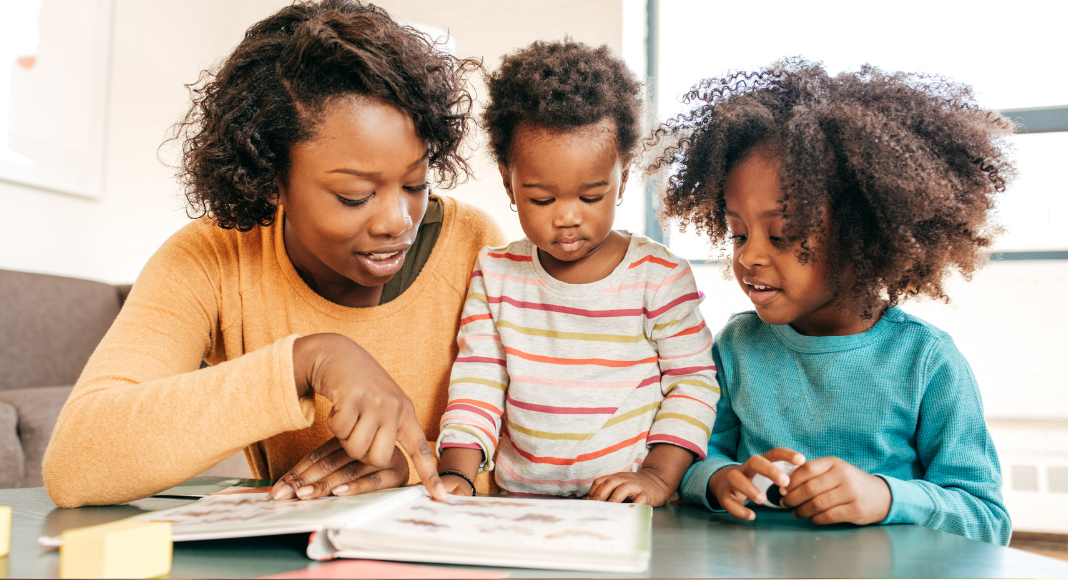 Like it or not, summer is quickly slipping away from us and it's time to start thinking about the upcoming school year ahead. Reading to children is so important and offers endless benefits. Having a selection of books to read together about school is a great way to help kids be mentally and emotionally prepared to set the tone for a great school year! Here are some of my favorite back-to-school books for children:
The Kissing Hand by Audrey Penn
My absolute favorite back-to-school book! Chester Raccoon is nervous about going to school. His mother tells him about all the fun he's going to have, but he still wants to stay home with her. Mrs. Raccoon gives him a secret kiss on the palm of his hand so he can feel her love all day long. I still sneak a kissing hand to all my kids on the first day of school!
Just Ask! Be Different, Be Brave, Be You by Sonia Sotomayor
Children meet all kinds of new friends at school. This incredible story illustrates how everyone is unique and some may have different needs. It explains diabetes, asthma, hearing and visual impairments, food allergies, autism, Down syndrome, dyslexia, Tourette's syndrome, stuttering, and more in a positive and child-friendly way. It promotes inclusivity and asking if you have questions to learn about each other and embracing our differences.
Chrysanthemum by Kevin Henkes
Chrysanthemum is a girl who LOVES her name. She loves the way it sounds and looks. But when she gets to school, she starts to dislike her name after classmates tease her about how long it is. Chrysanthemum's confidence fizzles out after days of being told how it's too long and odd to be named after a flower. But then the class meets a music teacher who has something in common with Chrysanthemum and that changes the perspective of everyone.
I Can Do Hard Things: Mindful Affirmations for Kids by Gabi Garcia
This is a great book for littles to develop a healthy inner voice with positive, mindful affirmations. The text on each page is short but powerful. Teaching young children that the way they speak to themselves matters is an important conversation to regularly have, especially before starting a new school year.
Stand Tall, Molly Lou Melon by Patty Lovell
Molly Lou Melon has many interesting traits that she feels self-conscious about her height, her teeth, and her voice. Her grandmother encourages her to love herself and then others will too. Molly must put her grandmother's advice to the test when she goes to a new school and encounters teasing. This is a great book about comfortable in your own skin!
It's Okay to be Different by Todd Parr
Bright colors, bold illustrations, and silly lines will be sure to grab the attention of your little one! Most pages have powerful messages about being yourself, no matter how you look, what you are feeling, or what you do. The author slips in some funny pages that will be sure to get the giggles going – like eating mac and cheese in the bathtub!
The Word Collector by Peter H. Reynolds
Words are powerful! This story introduces you to Jerome. Much like some collect baseball cards or coins, Jerome collects words that he finds interesting. His collection grows and grows, and one day goes flying! This has Jerome using words in ways he never had and helps him realize how impactful words can be when speaking with friends and family. Jerome's journey with his word collection is sure to resonate with young readers.
At School Kindness Starts with You by Jacquelyn Stagg
This book illustrates a young girl showing kindness to others at school in a variety of situations. The book repeats the same phrase on each page, "This is what I would want someone to do for me!" It shows the golden rule of treating others the way you want to be treated through real-life school situations that are relatable to young children.
Wemberly Worried by Kevin Henkes
Wemberly is a sweet little mouse with big feelings. Wemberly worries about everything. When it was time to start school, Wemberly's worries grew. Once she started school, her teacher comforts her and Wemberly finds a friend that she connects with. Wemberly's worries fade away after a great day at her new school!
Miss Bindergarten Gets Ready for Kindergarten by Joseph Slate
Kindergarteners will love this story that not only introduces the student characters in alphabetical order but have silly rhymes to show them preparing for the first day of school! Every other page shows Miss Bindergarten setting up her classroom. A fun book for a future kindergartener!
These are just a few of many books that can be a great resource to jumpstart conversations about going back to school. Wishing you and your family a great start to the new school year!