Teacher Appreciation Day is May 2nd and Teacher Appreciation Week starts on May 8th. Show the teachers in your life some love with these gift ideas. This list includes local and DIY options.
Magnets
Get your child's teacher something cute and practical with these clothespin magnets. I've made these as a gift for teachers before, and they are a very easy and budget-friendly DIY! I simply painted a small portion of plain wood clothespins with some glitter paint, and then I hot glued a magnet on the back (choose a strong magnet so you know it will hold up!).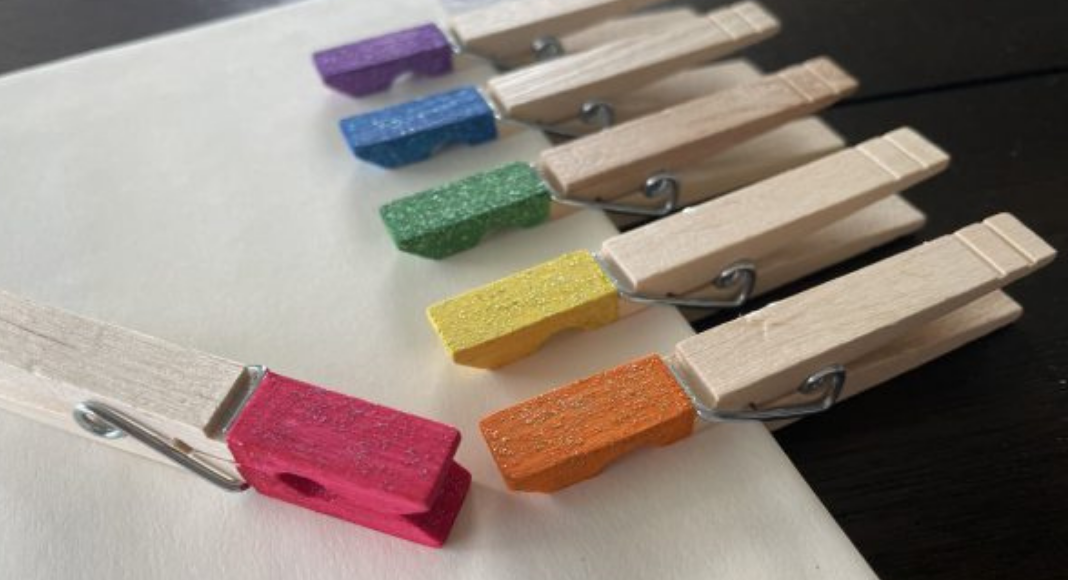 If you don't want to paint them, you could also try this DIY using washi tape for an easy and cute design.
If DIY isn't your thing, these butterfly magnets from an Indianapolis seller on Etsy are so cute!
Treats
You can never go wrong with a sweet treat. I like to visit different local places and pick out my own combination of truffles to gift to teachers. If you're looking for a local recommendation, try Newfangled Confections. They have everything from caramels to cookies to truffles to their own original creation, Frittle.
Stationery
Blank cards and stationery are another beautiful and practical gift your child's teacher can use all the time. Check out this adorable set of eight blank notecards from an Indianapolis seller on Etsy.
Plants
With Teacher Appreciation Week falling in the spring, it's the perfect time to gift your child's teacher with some plants. Whether it's fresh flowers or a potted house plant, plants are a great gift idea to brighten up anyone's day. Check out The Forest Flower and Root 31, two local places for plants, planters, and more!
For a DIY spin, have your child paint a terracotta pot for the plant.
Gift Cards
Is any Teacher Appreciation gift list complete without including gift cards? Gift cards are always a teacher-favorite gift, and Amazon, Target, Starbucks, and IndieBound gift cards are popular among teachers.
Indiana-Themed Gifts
If you're still browsing for more gift ideas, stop by Homespun: Modern Handmade. From bags to candles to bath and body, Homespun is a great place to pick up some Teacher Appreciation gifts. Shop in-store or online, where you can sort by Indiana-themed gifts or use their curated gift guide to help find the perfect thing.
Finally (and most importantly!), be sure to include a note of thanks to your kids' teachers! Have your kids draw pictures or show off their writing skills with a sweet little note. Write a note of your own too, letting the teacher know the things you appreciate about him or her.