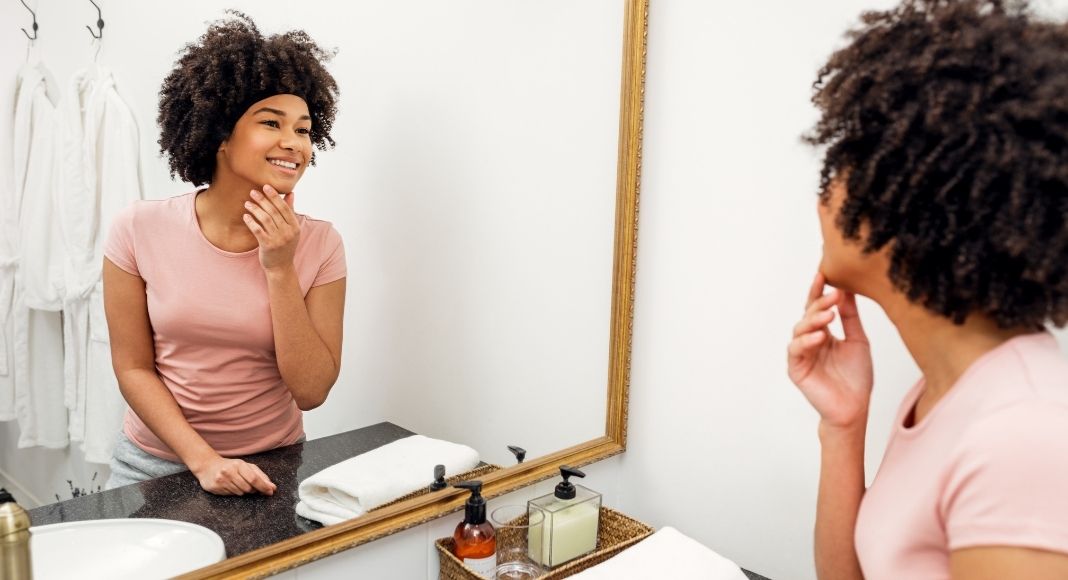 Chin: noun
the protruding part of the face below the mouth, formed by the apex of the lower jaw.
Dear Chin,
We've had some pretty good times, ol' gal. However, I never wanted you to be too obtrusive on our best days. For that, I am sorry. Time to embrace ya, my chin. You held it together for the big moments, stayed aloof on graduation days, wedding day, pre-baby body birthdays, all those Vegas pool days of Snapchat and Insta posts. Thank you for those pictorial absences. I think we can both admit that the recent years have challenged us to rethink our relationship. You have started your aging journey in recent years, along with my crow's feet, our pal arm flab, and it isn't a party without good old wrinkle-knees amiright?? Remember that bout of "maskne" we fought together last fall? We survived, buddy. We lavished the treat of acquaintances telling me I looked like I'd lost some weight on my overall body during the 2020 era…I hadn't. You were just tucked away under a mask for the first time in our 36 years together, sorry ol' gal. Your absence in my appearance was a mental health helper under the masks.
Oh, you had your chances to dazzle, though…all those Zoom calls up close or amid crappy lighting. You really came in as a forefront in those WebEx and Google Meets. "Hey Girl, Hey." There you were. Of course, my mid-thirties bod is seeing more of you than my pre-baby self ever did. You were scant in my 20's as I climbed all those stairmasters and ran the half marathons, and my daily career life was its own intermittent fasting as I whittled away, hungry as all get out, in my classroom teachings until lunch came and I toiled over some form of sad salad. You and pizza might've been in cahoots in recent years; the more I think about it.
Somewhere along the lines, in the last year, I have slowly come to realize that you are simply part of me. And maybe it's time to embrace your existence. I'm happier when I do—time to put aside our differences and stop overthinking you, little chinny-chin-chin. I've even gone so far in my lowest days to decline the occasional social gathering because you just set me off and put me in some kind of mood. Never again. Never again will I run in the opposite direction from a group photo capturing a singular life memory. I'm done journeying past the cozy turtleneck sweaters at Nordstrom Rack and thinking, "Nope, we don't do those, too much attention on that spot…" Well, guess what, time to cozy up, Lady! I'm turning over a new leaf in this season of my life. Some days you will protrude more than others, maybe from the salty ham on Christmas or the candy on Halloween, or maybe when Fish Filets are two-for-$2.22 every spring, and I have that one day where I just get a craving, but you are here for the long haul, Miss Thang. We are on this journey together. I don't know what kind of party we could hold for this "coming out" celebration, but it's finally time to decide that you are allowed to exist in each and every photo and event that I haul you to…stand tall, Lady…it's SHOWTIME.