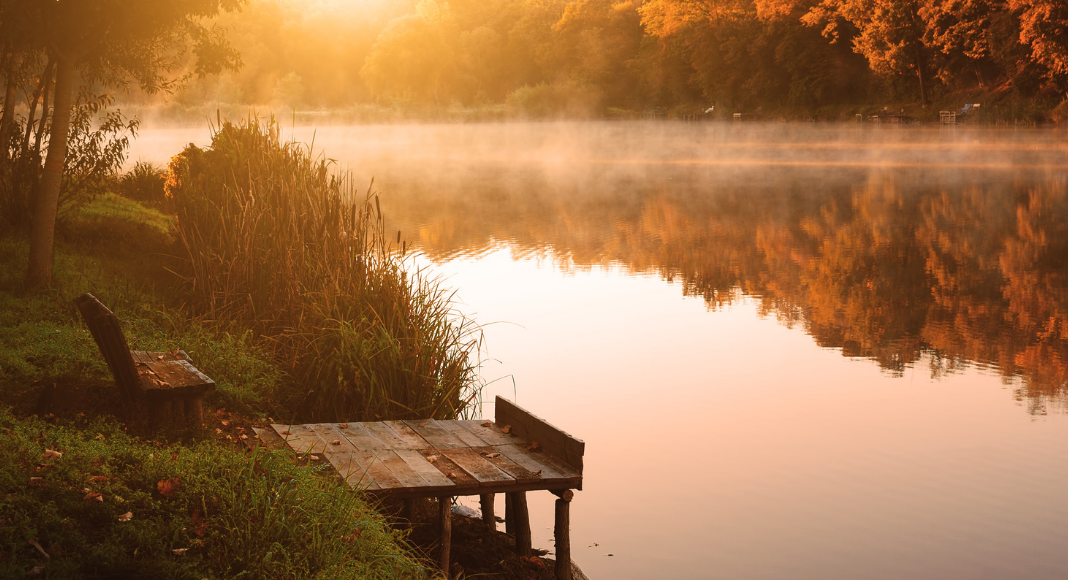 There's something invigorating about fall. I don't know if it's the fresh air, the sun peeking between the colored leaves or the bite in the morning air as the wind whips through the trees. I live for it. With the changing of seasons comes the opportunity for reflection and the ability to evaluate where you're at for the year, at that moment. Have my New Year's goals been abandoned? Or did I reach my goals early this year? Do I feel positive about the last nine months, productive even? For me, the struggle with productivity has been tough. As our schedules have returned to normal, but the reality of living in a pandemic still reigns, it can be hard to feel like your best productive self.
Staying organized and on top of things has always been something I've taken pride in, but I'll be honest, the pandemic threw a huge wrench in that for me – some days it felt like the entire toolbox got thrown my way. Like everyone else, we had to change schedules, do new things, stay home, and for a while, we were in survival mode. Through the last year and a half, I've really tried to focus on efficiency in productivity and increasing positive energy in to every day.
As we move into fall, I've been reflecting on this time and how to finish the year out strong. There are four things specifically that help me be productive, feel productive, and let go of unnecessary stressors. I hope they help in your own reflections for the year.
Name a thing and assign it space. This is something I've been doing for years and when I'm at my most overwhelmed, this centers me. Pick something that is weighing on you. It could be a small task you just keep putting off or a huge chore that you haven't had enough time to tackle. Name it. You can even say it aloud if that helps you. Look at your calendar and find a space you can commit to. Bam. I don't have time to do the dishes today. They are piling up and I hate looking at them, but I have bigger fires. Tuesday during nap time is now dish time. Can you feel the pressure release already? Wednesday at 10 am is I'll follow up on appointments I need to schedule. Done. Instead of letting your list grow and grow each day, assigning a designated space for things means that future-you will have the time and energy to conquer it. Present-you can focus on what's needed today.
Do one thing that gives you energy. This one can be hard. It took me a while to make this part of my routine. I don't do it every day, but a few times a week, if I'm feeling overloaded I find one thing I can do to give me energy, and it looks different each time. Maybe it's 10 minutes to sit on the back porch to drink a hot cup of coffee and read a book at a time you normally don't spend reading. Last week it was adding a few small bins to my Target order so when I got home I could organize the kid's bathroom drawers – organizing makes me feel at peace and having this knocked out in three minutes energized me for a productive afternoon. The point is to have one small focused activity that empowers you and makes you feel ready to take on the day or week.
Define three 'musts' and let the rest sit. Maybe three isn't your magic number, but for the last two years, I've used my calendar to list three things I must get done that day. If I get them done, I can move on to the rest, but if I don't, it's ok because I got the most important things done for the day. Again, these may vary in size, but it helps you prioritize and again, feel accomplished. If I looked at a list of 15 things and had only done three I may feel overwhelmed, but knowing the priority was the highest and all my musts are done, I feel great! I also combine this with item one above. At the start of each week, I take my to-do list and assign the three musts for each day across the week. Then I know the heavy load is spread and the small things can fit in the cracks of time between.
Take time to reflect each day. Start by defining what this looks like for you. This could be early morning, lunchtime, or right before bed. Some may find mediation, walks, or yoga is helpful. Others may journal or spend time in prayer. Find something that fits into your day so it's not a chore, and reflect on your day. Think of the high points, try to find at least one moment to be grateful for or to celebrate. This could be something funny your child said or it could be a warm cup of coffee you had, a sunrise you got to experience, or a new milestone your baby has reached. This has helped me have a reset point in my day where I take a few deep breathes, say a little prayer, and be thankful that today I'm alive and breathing. I am blessed with a wonderful family I get to care for, an incredible career that I've got to grow through, and I'm surrounded by love and support. That means hard work, but I'm grateful for that. Not every day feels like that, and not all reflections are good but I use this time to redirect and find the positive to focus each day.
What habits or routines have you built to be more productive and feel more energized for your day?