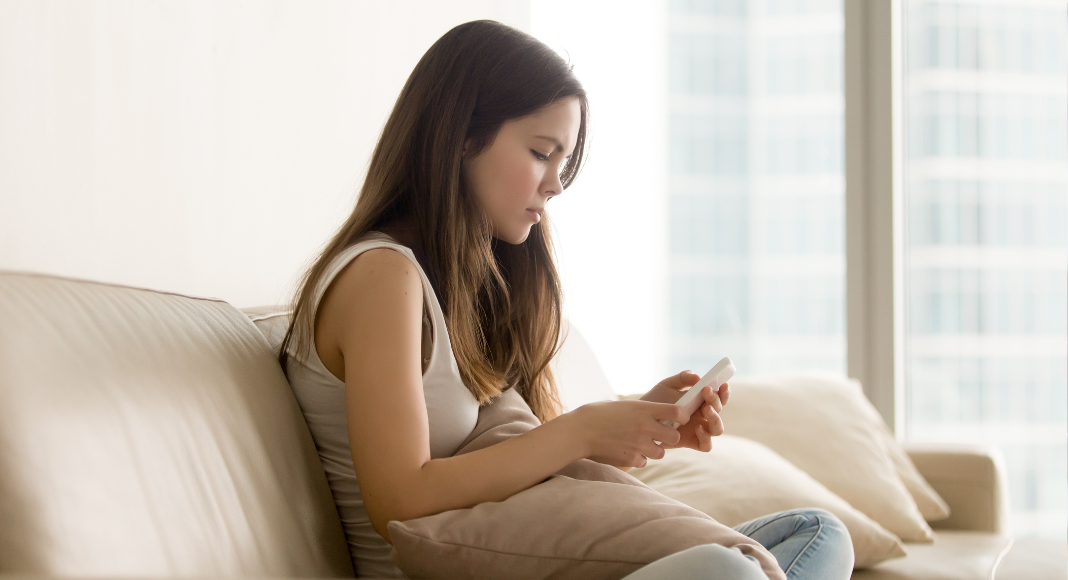 Tears stained her chubby, rose-colored cheeks and she gasped for air, as she struggled to catch her breath. I grabbed my eleven-year-old daughter and held her as tightly as I could. It took all my inner strength to hold back my own tears and I vowed to hold it together. I needed to be strong for her. 
Once she was calm enough to stop shaking, I stood her in front of me, firmly grabbed her by the shoulders, and looked her squarely in the eye. "Don't you ever say that again. You are the most important person in the world to me and if you were dead, I would die too. Don't ever say you want to kill yourself, baby. Promise me."  She promised me in the moment, but she didn't make good on that promise. Not by a long shot.
The global pandemic affected us all in some way. For my pre-teen daughter, Savannah, it was the catalyst in a whirlwind of diagnoses, extremely low self-esteem, and suicide ideations. I didn't realize the emotional toll that months of social isolation would take on her; this broke my heart because she had already been through so much at such a young age. Despite my best efforts to keep her physically and emotionally safe, I failed. Again.
I still blame myself for the years she was abused by a trusted family member. Why couldn't I see how she was hurting? Why did I believe the excuses for bruises, welts and overall strange behavior after she was with this caregiver? There is no concrete evidence of when the physical and emotional torment began, but Savannah bravely told us about it when she was three years old. After a year of therapy, she was diagnosed with PTSD and had countless social and emotional challenges throughout the years. She wanted to please everyone from her teachers, peers, and family members… but not in the normal way kids want recognition and love. Savannah's desperation for acceptance and validation pushed classmates away. She was labeled as a weirdo and had few friends. 
The few friends she did have were my best friends' children. They grew up together like siblings or cousins. The cruelty and bullying of her classmates were overshadowed by the love from our family friends. Savannah had unconditional love from her best friends; her "pretend cousins" didn't care how clingy she was, how much she talked, or how many times she asked for validation. They just loved her. Plainly and simply. She had a great social life outside of school and her friends meant the world to her. Then the pandemic took her social world away from her. 
At least once a month, my shirt was tear-stained as she cried uncontrollably. She felt alone, isolated, unloved. My husband and I did our best to make her feel special and to add some fun to the mundane, quarantined days. Despite our best efforts, our baby girl was miserable. She began comparing herself to her siblings, saying that her dad and I preferred them because they weren't "crazy." That's the thing about trauma. Although Savannah doesn't remember exactly what happened, she is still, eight years later, reeling from the effects of abuse. She feels crazy because her brain is telling her that something is off. Something in her makes her feel that she isn't valued; that she isn't worthy of love, not good enough. 
Oh, my baby girl. If only she knew how loved she is. If only she knew how I admire her bravery. How strong she was at three years old to name her abuser and free herself from the hell she lived in. If only she knew she is my hero. If only she knew that she means the world to me and countless people who love her. We try so hard to tell her, to show her. 
Her therapist diagnosed her with mixed anxiety and depressed mood. Savannah is in counseling once a week and she is slowly healing. As a family, we surround her with love and encourage her to find joy in drawing, spending time with her siblings, and creating music. We are taking it one day at a time and hanging on to hope that she will emerge out of the darkness. She has a village and we are helping her find the light.  
The National Suicide Prevention Lifeline is now: 988 Suicide and Crisis Lifeline. 988 has been designated as the new three-digit dialing code that will route callers to the National Suicide Prevention Lifeline. 

Help is available in English and Spanish, 24 hours a day.