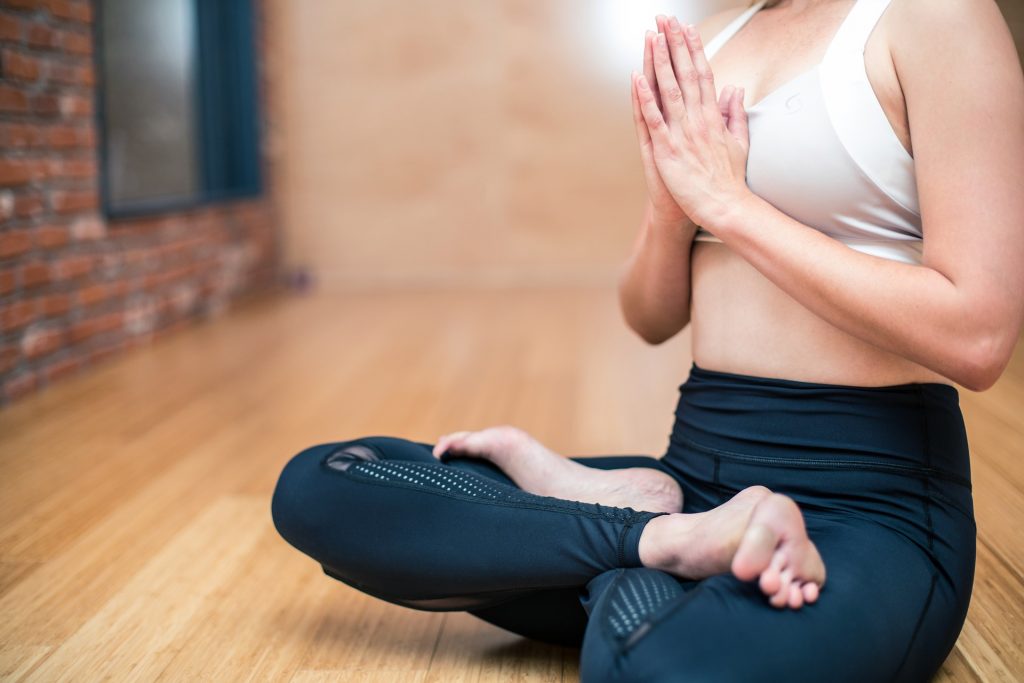 I don't know about you, but I am not entirely comfortable with going back to the gym or an exercise class yet. As a result, I have compiled a comprehensive list of some of my favorite online exercise options. There is something for every level and type of exercise. The options also range from completely free, to have a free trial period, to monthly or even yearly subscriptions. I've tried to include as much information about each as I can as well, so I hope you find an exercise option that fits you!
Youtube Choices
Yoga with Adriene– A free exercise option. You can subscribe to be notified when new videos are posted. There are multiple pre-recorded options with beginner offerings, a focus on back health, and focus on weight loss. If you are specifically looking for yoga, this is a great option.
MadFit– Free, can also subscribe. Maddie is a former dancer. Her exercise videos cover yoga, no equipment workouts, small space workouts, low-impact workouts, and movements choreographed to popular songs. I have enjoyed using these videos on days I want to mix it up. Although, I do have to admit there are several videos I am not able to do with my lengthy list of injuries.
Orange Theory – If you have always wanted to try Orangetheory, here is your chance. Free videos are posted online. Exercises are led by a coach. The only downside is equipment is required, but again you could always get creative with that one.
Exercise Apps
Beachbody– This company offers monthly plans. I have multiple friends who use this option and love it because there are so many different types of exercises you can choose from. So if you are the momma who gets bored easily, this one is for you. They offer on-demand with easy access to videos. You can also just use the videos or go further by using Beachbody resources to monitor your diet.
The Bar Method– This one is a personal favorite of mine. These are low impact exercises that focus on isolating body parts. The exercises are a mixture of yoga, ballet, and pilates. High-quality videos are posted every couple of weeks, and there is a comprehensive video history as well. The monthly cost is $19 and you get a free 14-day trial.  And you can choose 15, 30, 45 or 60-minute videos. Equipment is needed for some exercises; however, I don't own any and have easily found substitutions.
Pure Barre – Pure Barre is very similar to The Bar Method, with exercises focused on isolating body parts through a combination of yoga, ballet, and pilates. Pure Barre has an on-demand option. Their pricing is more expensive than The Bar Method and has been varied over the last few months. They recently updated and combined their platforms so that all in-person and online classes are listed in one place.
TikTok – In the process of vetting Tiktok to verify it wasn't appropriate for my oldest, I became hooked. I'll just blame that on coronavirus. But there are many TikTok videos with great at-home exercises using little to no equipment and all for free.
Peloton – You can do Peloton without a bike. The company is offering a huge list of classes free for 30 days. There are classes for strength, yoga, running, stretching, cycling, boot camp, and meditation.
Below is also a list of exercise options fellow mommas have recommended, but I have not tried:
1. Carmel Fit 4 Mom– They were offering an online option, but I'm not sure if they still are. Great way to exercise and build community with fellow moms.
2. Eat the Frog – They have multiple Indianapolis area locations.
3. InCycle Virtual Classes through Facebook.
4. Invoke Yoga – Offering online on-demand classes through Zoom. They have two Indianapolis locations.
5. Fitbod – app – A fitness app that creates a daily and deeply personalized workout routine by analyzing tracked workout data.
6. Fitness blender – Free! They have tons of videos, strength, cardio.
7. Daily Burn – 30-day free trial. Offer exercises for all levels.