(Disclosure: Indianapolis Moms Blog received product or payment in exchange for this review; however, all opinions shared are those of the contributor who wrote them.)
As I walked in the door, I was immediately enveloped by the energy and enthusiasm of the people already engaging with their punching bags. The ages ranged from teenager to senior citizen, and I was pleasantly surprised to discover a variety of skill levels. I quickly filled out a form, had someone help me with my hand wraps and boxing gloves, and jumped into the group.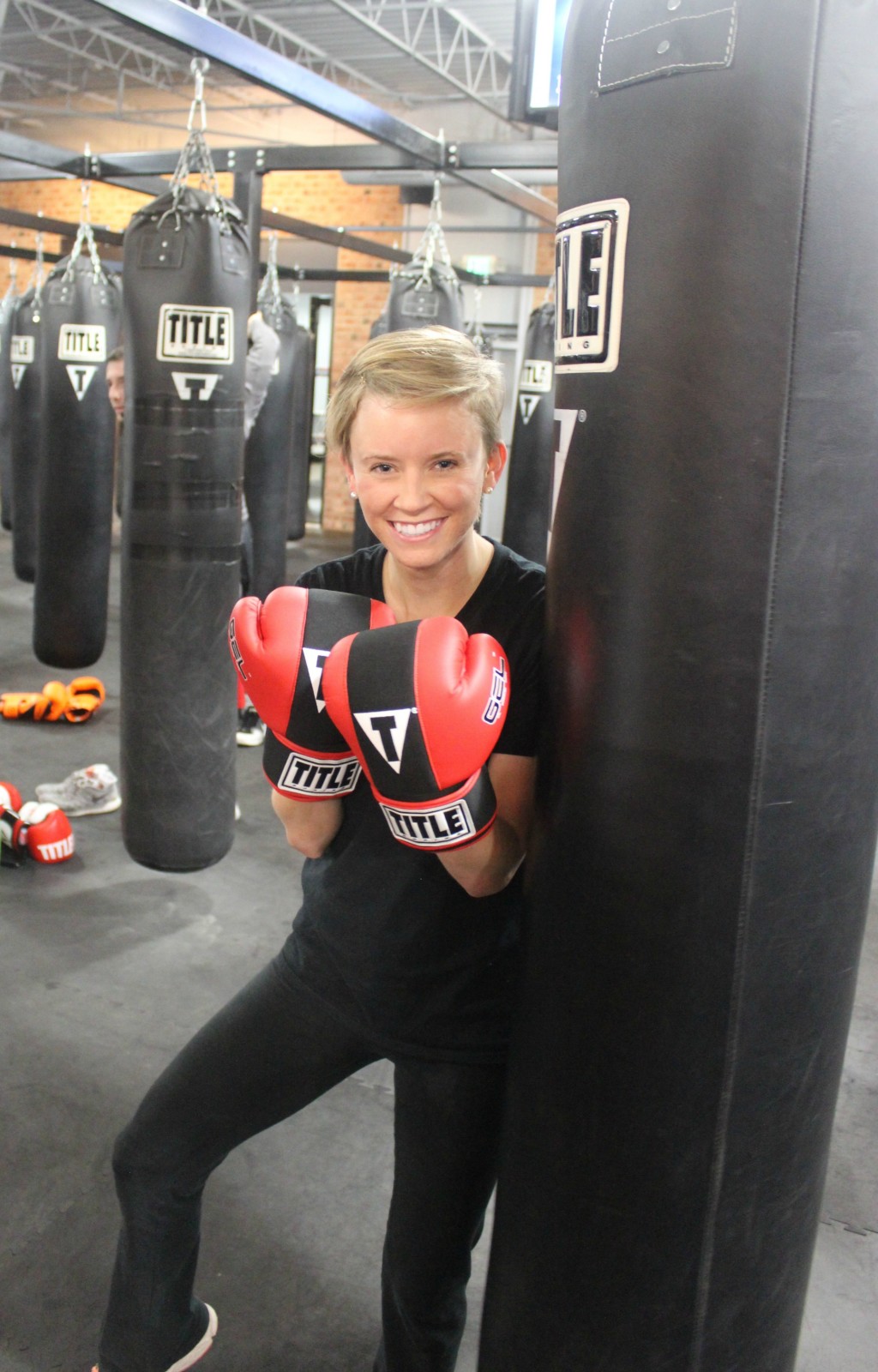 This class was replacing my Wednesday night gentle yoga, so needless to say, my skill level was somewhere between a jumping chipmunk and an eager girl scout. The first round, I tried to follow the directions being yelled by the instructor, but I looked pretty much how you would imagine me to: a tiny woman hitting the bag and laughing at herself every other punch. After a minute, the assistant manager came over and showed me the four different types of punches: jab, cross, hook, and uppercut. From that point on, I was able to focus on the workout and let go of the self-conscious feeling I started with; it was clear no one was watching me and everyone was focused on being their own best selves.
The last 15 minutes of the workout focused on core strength, and while my post-baby body has returned to its pre-baby size, I'm always looking for ways to tone and build muscle. Based on the aching feeling I experienced post-workout, I think it's safe to say the regime moved things in the right direction.
Walking out of the workout area and over to the benches, I was struck by the camaraderie and friendly demeanor of the other people there. Taking a boxing class is something I've always wanted to do but felt too intimidated to try. The movies make it seem like an elusive skill that I would never have the ability to acquire; however, after trying a class for myself, I realized boxing is no scarier than a cycling or Zumba class, and bonus, it burns up to 1,000 calories in an hour!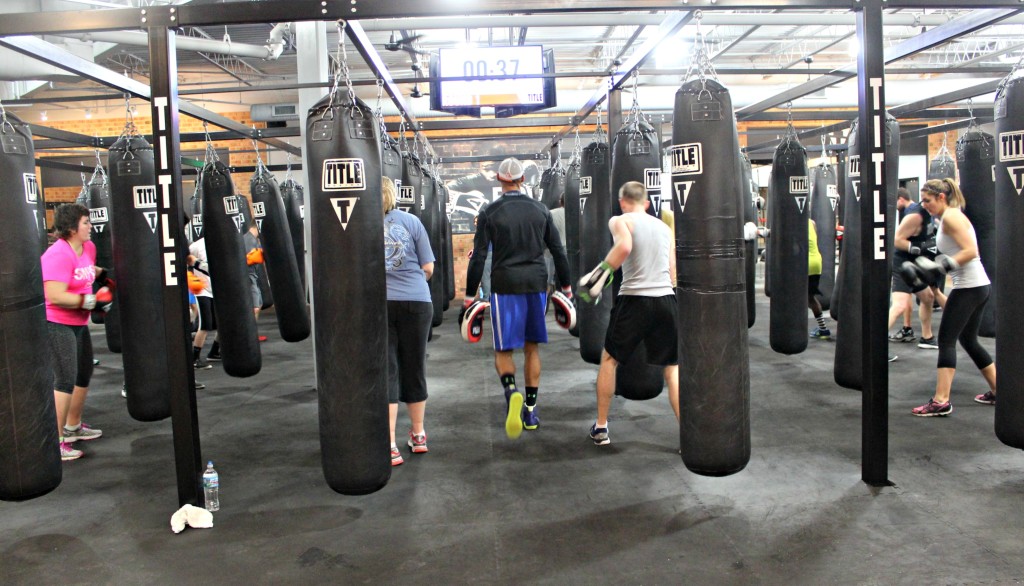 For any Indianapolis Mom's Blog readers who want to try it out for themselves, Title Boxing is running a promotion exclusively for us! When you sign up for six months worth of classes, you get SIX MONTHS FREE, and you'll also receive free hand wraps and boxing gloves. It's also worth noting that whether or not you decide to sign up, your first class is free, so there's risk in trying it.
Title Boxing currently has two locations on the Northside and is working on opening a downtown location as well. Moms across the city are demanding high energy workouts, and Title Boxing is answering the call, with over 70% of their clientele consisting of women. "You don't have to be a fighter to train like one!"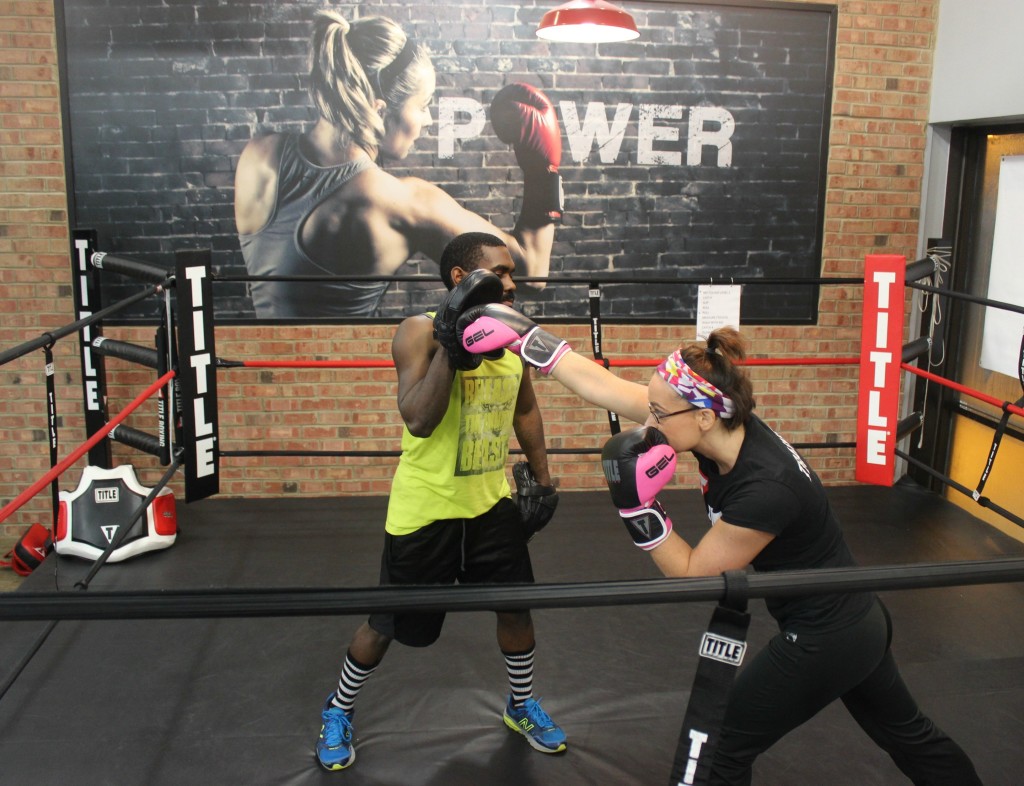 Let Title Boxing Club Indianapolis help you meet your goals this year!
Title Boxing Club Indy - January 2015

WHAT IS YOUR NEW YEAR'S RESOLUTION? Let Title Boxing Club Indianapolis help you meet your goals! For the Month of January we will be offering New Members the opportunity to BUY 6 MONTHS, GET 6 MONTHS FREE! Commit to a Year of Fit...We will pay for 1/2 of it! Spread the word! #BoxIndy #TitleBoxingClubIndy

Posted by Title Boxing Club Fishers on Thursday, December 31, 2015